What's a savory homemade lunch that you can take with you on the go, and it won't melt, spoil, or become soggy throughout the day? Savory muffins, of course! This delicious recipe will give you 9 sunny leek and cheese muffins that you will be able to eat fresh and pack with you to work. Perfection, isn't it?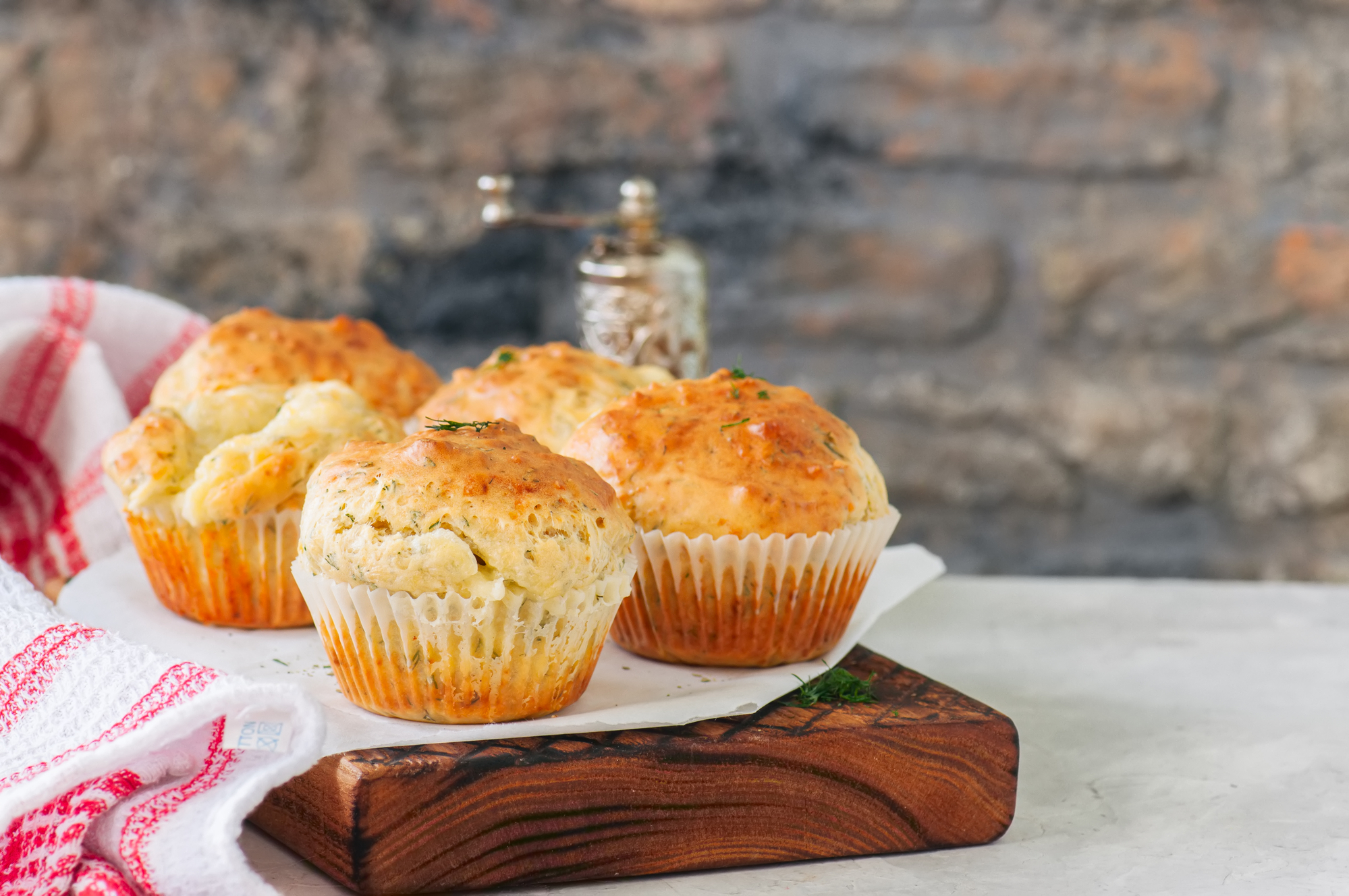 Ingredients for Savory Leek and Cheese Muffins:
Method of preparing the Savory Leek and Cheese Muffins:
Preheat the oven to 350°F (175°C). Line a muffin tin with 9 muffin cups.

In a large bowl, whisk together all the dry ingredients - the flour, baking powder, baking soda, and ground allspice - until fully incorporated.

Stirring continuously, drizzle in the milk, whisked egg, and vegetable oil.

Using a spatula, fold in the cheddar, chopped fresh dill (save some for garnish), and chopped leek.

Transfer the muffin batter to the lined muffin tin and bake in the oven for 25-35 minutes. When ready, the muffins should be nice and golden, and the inside should be completely cooked through. Stick a wooden skewer into one of the muffins to check if it's ready. If the skewer comes out dry, the muffins are ready. If it's damp or has batter stuck to in, bake for 5 minutes and check again.

Remove the muffins from the tin and let them rest for 5 minutes before serving.

Serve warm topped with more chopped dill.
Source: Bbcgoodfood.com