Cheesy, melting, and delicious, this grilled tomato and pesto sandwich is the perfect light lunch. This is probably the easiest sandwich recipe you will read and takes less than 5 minutes to make. It also makes for a hearty and satisfying lunch.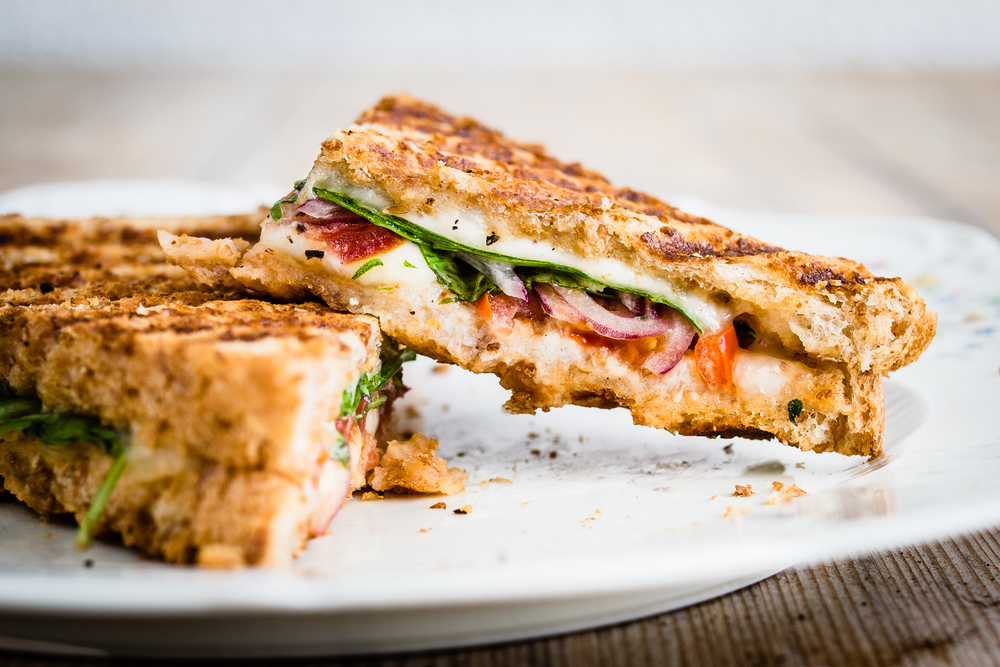 Ingredients for Grilled Tomato and Pesto Sandwich:
Method of preparing the Grilled Tomato and Pesto Sandwich:
Spread the pesto on one slice of bread and mayo on the other slice. Place the tomatoes on the bread. Make sure they cover the bread nicely. Now lightly salt them.

Place the slices of mozzarella on the tomatoes. Close the sandwich.

Place your sandwich on a panini maker/toast press. Once all sides are crisp and golden brown, take it out. In case you don't have a panini maker, you can warm up a skillet on your stovetop and grill your sandwich.