Big or small, some people have a very limited food palate. But even the fussiest eaters of all enjoy peanut butter and apples. If that's the case for you, give these peanut butter and apple rings a try. You can top them with whatever you like and turn the decoration step into a family cooking experience.
If you liked this recipe, try the cinnamon-baked apple rings version.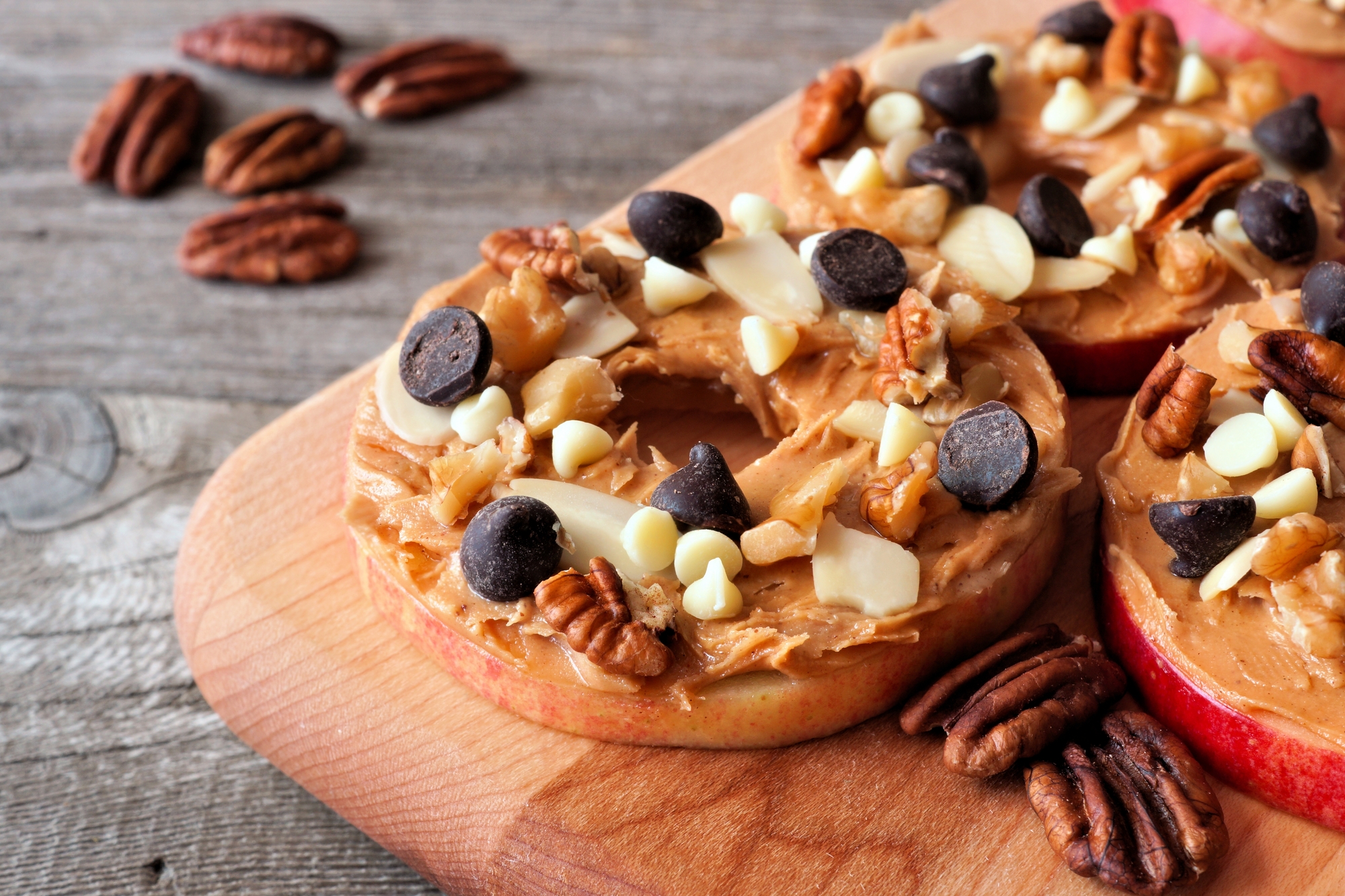 Ingredients for Apple and Peanut Butter Donuts:
Method of preparing the Apple and Peanut Butter Donuts:
Cut the apples into 1/2-inch thick circles. I like to keep the skin on, but you can also peel the apples before slicing them up. Each apple will make around 4 rings.

Spread a generous amount of peanut butter onto each apple donut.

Now comes the fun part. Gather all the toppings of your choice and set them out in front of you. Top each apple donut with the toppings of your choice, and enjoy these deliciously healthy apple donuts right away. It's that easy!
Chef's Tip:
This recipe also works great with various other toppings: blueberries, raspberries, coconut flakes, pumpkin seeds, granola, sliced banana, sliced kiwi, dried cranberries, etc. Use whatever you like and already have at home.
Source: Healthyfood.com