Crispy fried calamari (squid) is a favorite side dish of many. Do you know you can prepare it easily at home? This crispy calamari tastes just as good as any you will find in your favorite restaurant. All you need is a handful of ingredients and an air-fryer to treat yourself to this unique seafood at home.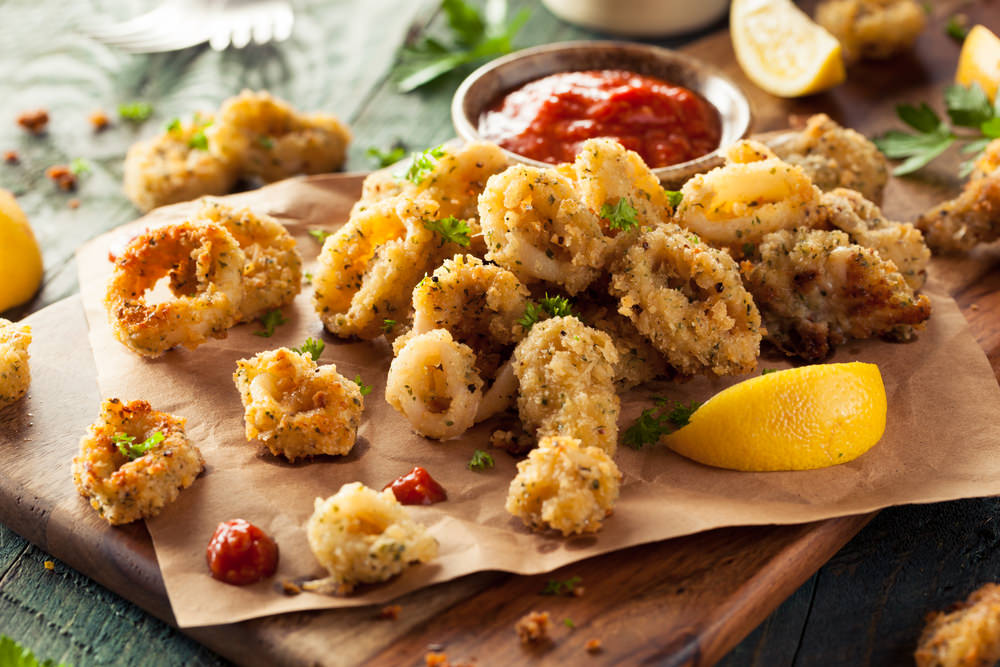 Ingredients for Air-Fryer Calamari:
Method of preparing the Air-Fryer Calamari:
Preheat air fryer to 400°F (200°C). Combine flour and 1/2 tsp salt in a bowl. In another bowl, whisk egg and milk. In a third bowl, add breadcrumbs, 1/2 tsp salt and pepper to taste.

Now coat the calamari with flour mixture. Then dip in the egg mixture and coat with the bread crumb mixture. Place calamari in batches in a single layer on greased tray in the air-fryer basket. Spritz with cooking spray. Cook for 4 minutes, then turn. Spritz with cooking spray again.

Cook until golden brown. Serve hot.

This recipe can also work in any cooking method, including deep-frying and baking.