Frozen banana pops are a fun way to introduce children to the world of cooking. Set out all the toppings in front of them in separate bowls and let the kids do the choosing (and the dipping too). We invite you to experiment with toppings according to your desires. Pay attention: make sure to cut the pointy end off, to avoid a poking hazard.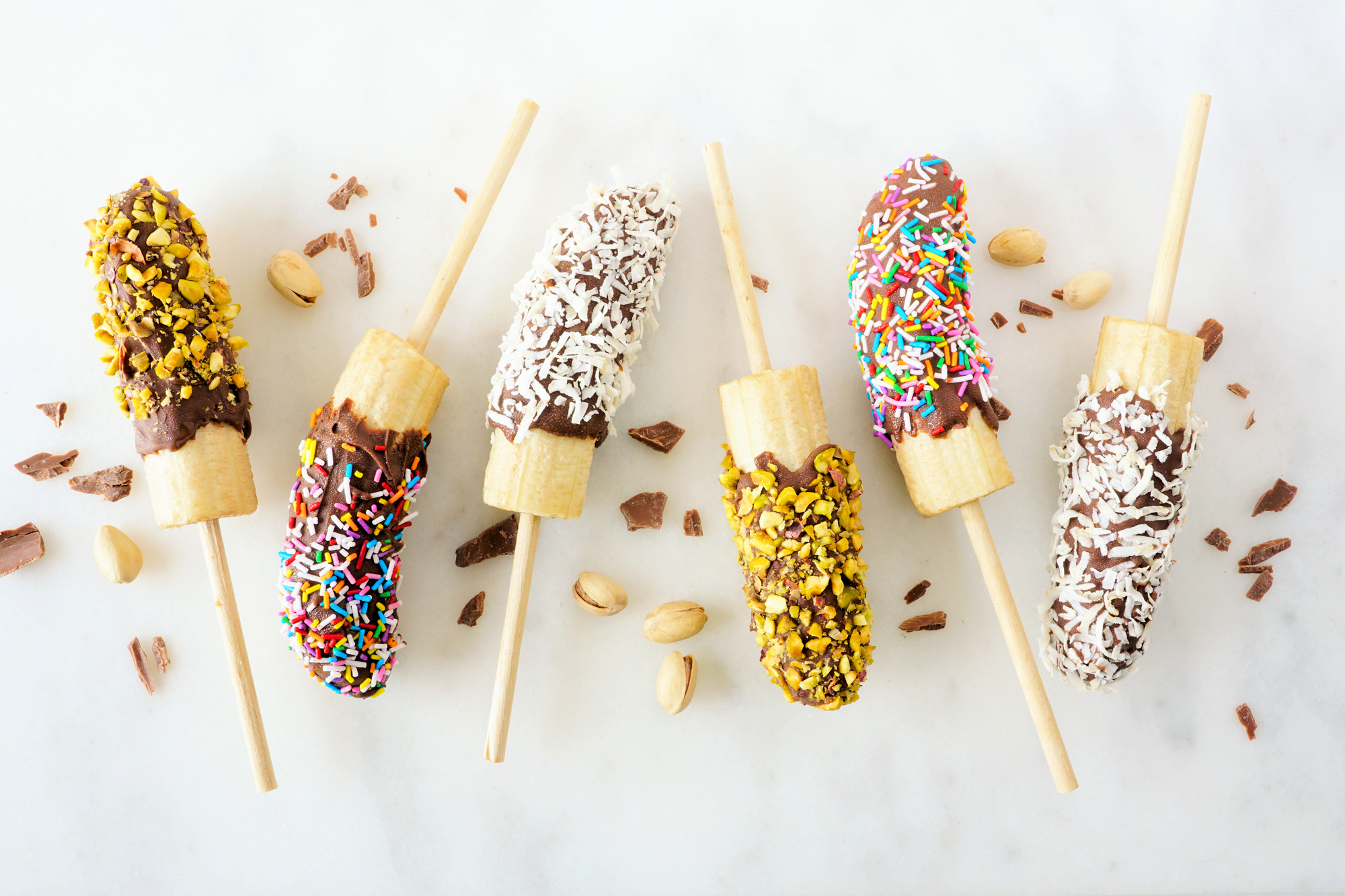 Ingredients for Frozen Banana Pops:
Method of preparing the Frozen Banana Pops:
Pierce each banana half with a skewer, paying attention not to pierce it through. Arrange the bananas on a tray, wrap them in parchment paper of plastic wrap, and freeze for 2-3 hours.

Meanwhile, line a cookie sheet with some parchment paper and set it aside. Place each of your toppings in separate shallow bowls.

Melt the chocolate chips and transfer them to a tall cup or glass.

Dip each frozen banana into the melted chocolate, then roll the bananas in the toppings while the chocolate is still liquid. Arrange the banana pops onto the lined cookie sheet and wait for the chocolate to harden.

Serve the banana pops immediately, or freeze for up to 2 weeks wrapped in cling film.
Source: Foodnetwork.com