Lately, I've been trying to avoid unhealthy white bread and hunting for healthy alternatives instead. I was utterly delighted when I saw these delicious, gorgeous, healthy and oh-so-easy to make vegetable flatbread recipes. With only three main ingredients, namely almond flour, nutritious eggs, and a vegetable of your choice, this veggie flatbread will make the yummiest and most spectacular sandwich you have ever prepared.
1. Broccoli Flatbread
Ingredients
(For 12 slices)
- 1 large raw broccoli head
- 1 cup almond flour or ground almonds
- 4 eggs
- 1/2 tsp. sea salt and black pepper
Optional
- 1 tsp. of any dried herbs (e.g. oregano, thyme, lemon pepper)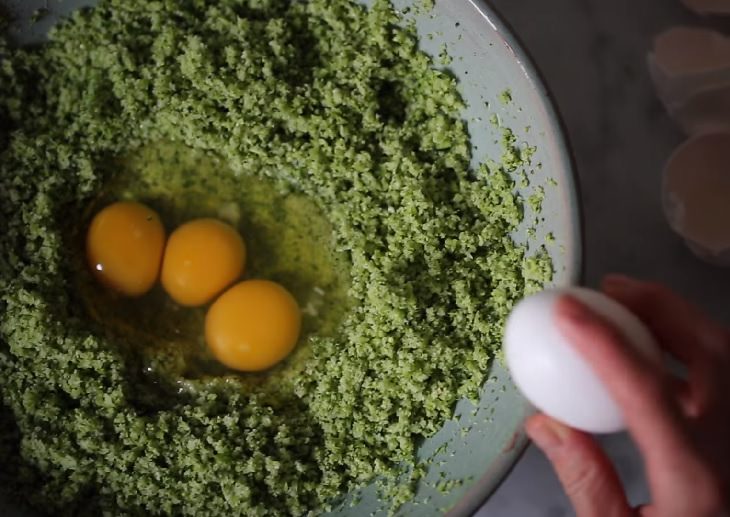 Directions
1. Preheat your oven to 400°F. Then line your baking tray with baking paper.
2. Roughly chop up the broccoli, including the brightest part of its stem. Blend the broccoli in a food processor to give yourself a fine, grainy texture similar to rice.
3. Put 4 cups of the freshly processed broccoli into a mixing bowl. With your hands, mix it together with the ground almonds, salt, and pepper. And, if you like, add your favorite herbs too.
4. Making a well in the center of the mixture, add your eggs and whisk using a fork. Then, with your fork or hands, gradually bring the dry mixture into the egg well, mixing while you go. When it is all combined, shape into a slightly looser and damper ball than with typical bread.
5. Move your dough to the baking tray, and flatten it into a large rectangular base with your hands.
6. Slide the tray onto the middle rack in your oven. Bake for 23-25 minutes, or until the bread has gone golden and firm.
7. Take the tray out of the oven and leave to cool.
8. Holding it upside down, gently separate the bread from the baking paper.
9. Cut your delicious flatbread into 12 equal rectangular slices. Store the slices in the refrigerator.


Two More Veggie Flatbread Recipes!
Wasn't that simple? Enjoying your success why not try these equally healthy and hearty flatbreads? The directions are the same as before. Instead of brilliant broccoli, use a healthy cauliflower with either beet or carrot. Note, however, that in these recipes, your dough will be a little moister than with the broccoli flatbread. Nevertheless, it will dry well in your oven.
2. Beet (Beetroot) Flatbread


Ingredients
- 1 small raw cauliflower head, plus the stem
- 2 medium raw beetroots, peeled
- 1 cup almond flour or ground almonds
- 4 eggs
- 1/2 tsp. sea salt and black pepper
Optional
- 1 tsp. of any dried herbs (e.g. oregano, thyme, lemon pepper)
3. Carrot Flatbread
Ingredients
- 1 small raw cauliflower head, plus the stem
- 1 large raw carrot, peeled
- 100 g / 1 cup almond flour/ground almonds
- 4 eggs
- 1/2 tsp. sea salt and black pepper
Optional
- 1 tsp. of any dried herbs (e.g. oregano, thyme, lemon pepper)