Any cook should have a good recipe for stuffed mushrooms in their repertoire. Not only are they delicious, but they're also easy to prepare and a great party snack. Because mushrooms are low in calories they make a good 'vehicle' for delivering heavier foods like cheeses for charcuterie, adding a ton of flavor without piling on excessive calories.
Another benefit of mushrooms is that they're rich in B and D vitamins, which makes them great substitutes for meat in straws or meatloaves. Variations for stuffed mushrooms may vary, but today's recipe is for mushrooms stuffed with yummy cheeses and refreshing herbs.
Ingredients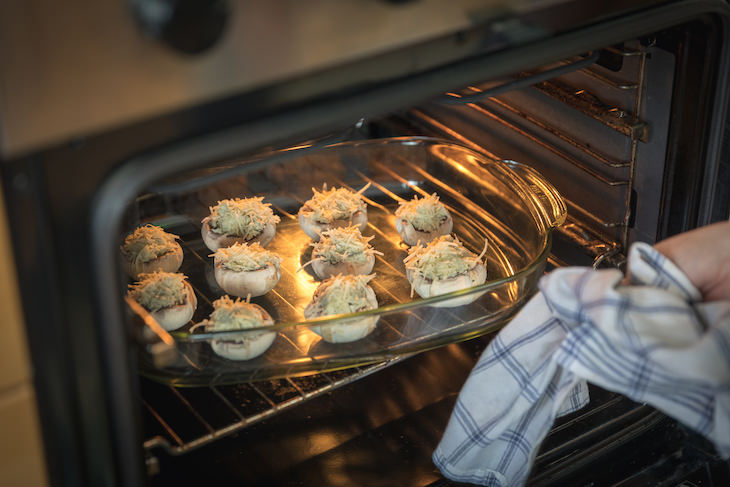 Cooking spray, for pan

700 g (5.5 cups) baby mushrooms

2 tbsp. butter

2 cloves garlic, crushed

25 g (⅓ cup) breadcrumbs

Salt

Freshly ground black pepper

25 g (⅓ cup) freshly grated Parmesan, plus more for topping

115 g (½ cup) cream cheese, softened

2 tbsp. freshly chopped parsley

1 tbsp. freshly chopped thyme



Instructions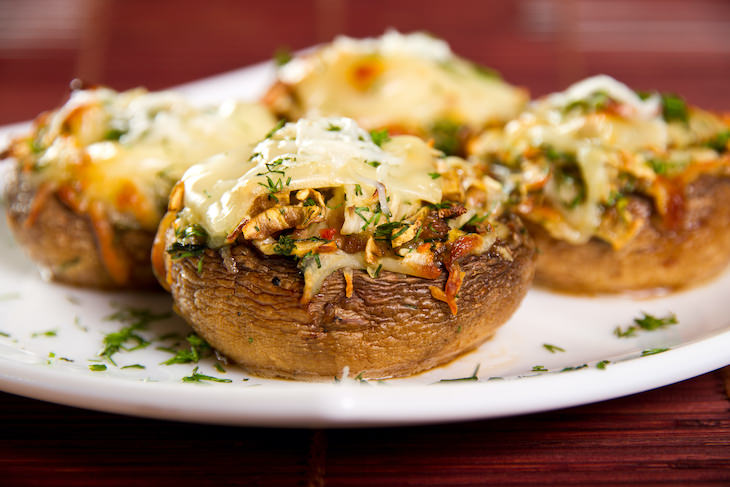 1. Preheat oven to 200°C (180ºC fan).

2. Grease a baking tray with cooking spray.

3. Remove stems from mushrooms and roughly chop them. Place mushroom caps on the baking sheet.

4. In a medium pan over medium heat, melt butter. Add chopped mushroom stems and cook for 5 minutes or until most of the moisture is out. Add garlic and cook 1 minute until fragrant, then add breadcrumbs and let toast slightly for 3 minutes. Season with salt and pepper. Remove from heat and let cool slightly.

5. In a large bowl mix together the mushroom stem mixture, Parmesan, cream cheese, parsley, and thyme. Season with salt and pepper. Fill mushroom caps with filling and sprinkle with more Parmesan.

6. Bake for 20 minutes, until mushrooms are soft and the tops are golden.
Source: Delish
Share this recipe with someone who would love it!