The holiday season is coming soon and time is coming to prepare for the endless decorations and gift-giving. With families becoming increasingly large and unique, the number of presents under the Christmas tree seems to be growing exponentially every year. For many, the process of wrapping all these gifts can be the most dreaded activity of the season. However, we've got a few DIY tricks that can help you make present-wrapping a fun-filled and colorful task, and personalized for each and every one of your loved ones. Here are 15 fantastic ways to give your gifts a new twist.
1. Duct-tape bows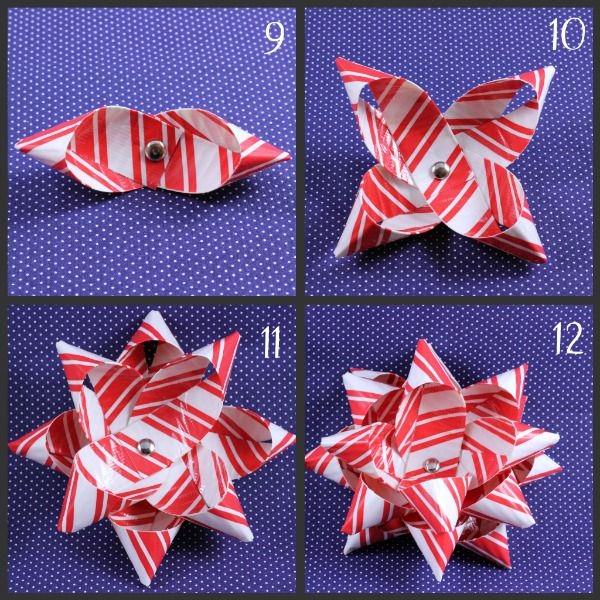 Using different colorful pieces of duct-tape, folded and pinned together in the right manner, you can make a beautiful bow to adorn on your gifts.
2. Map-Wrapping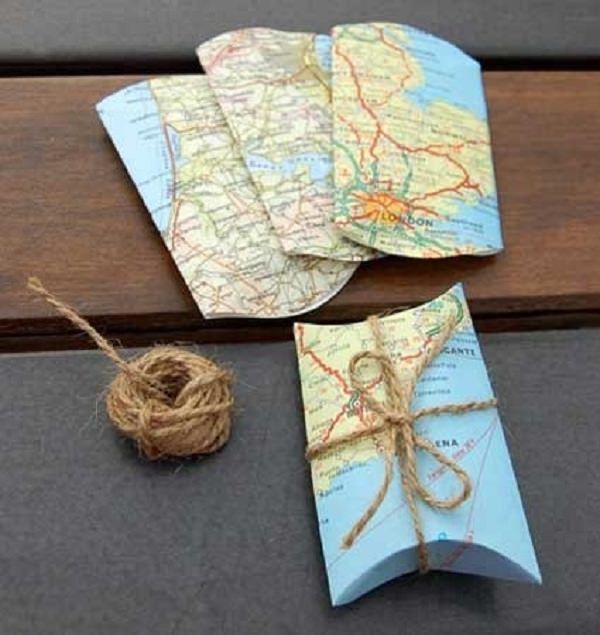 Are you a travel buff? Spare maps can make the perfect wrapping paper. If you have enough maps, you can even color coordinate!
3. Straw Gift-Toppers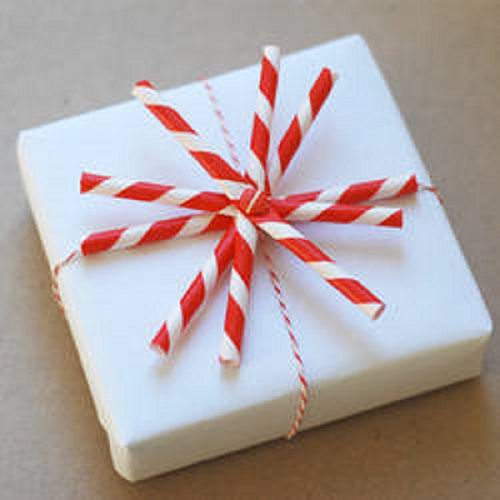 Remember to save all of your colored paper straws, because binding these beauties together can give your wrapped box a lovely flourish.
4. Paint Swatch boxes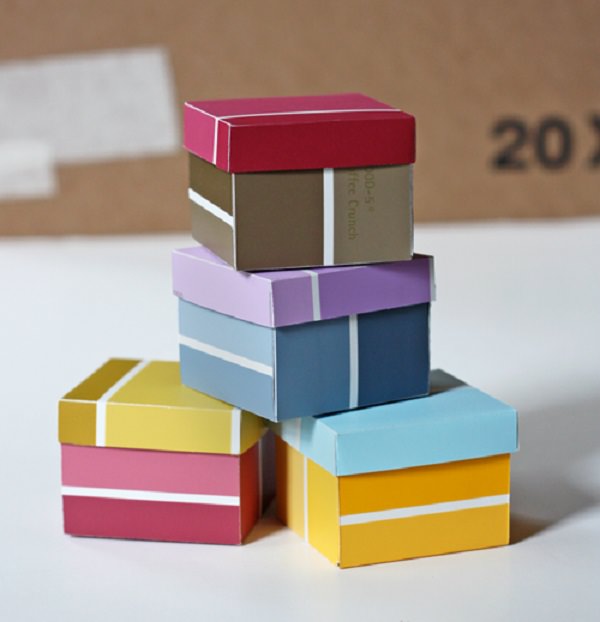 Had a new paint job recently? Make some good use of those leftover paint swatches. With a little bit of cutting and folding, these paint swatches can become colorful gift-boxes!
5. Crossword Gift wrap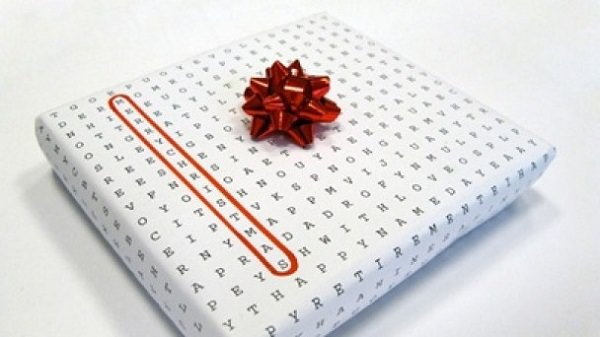 Do you want to add a fun challenge for the person unwrapping the gift? Cut out or print out some fun crosswords to wrap the gifts in. You can even make your own Holiday-themed crosswords using different websites.
6. Recycled grocery bag wrap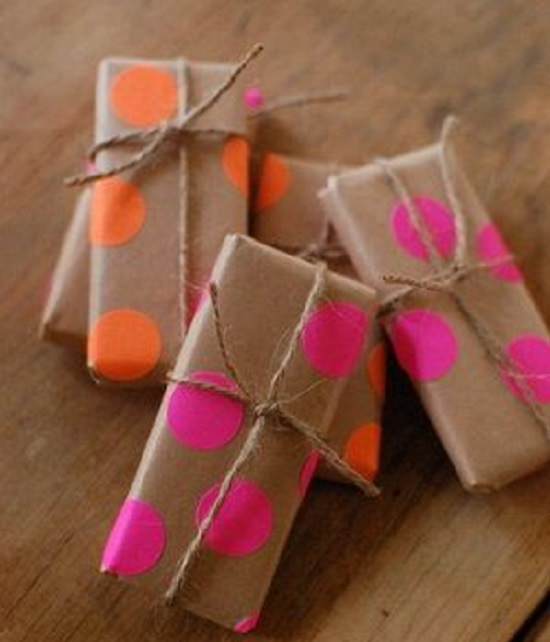 Paper grocery bags are reusable in many ways but this might be the best one. Add some colorful tidbits here and there, many of which are listed below, and these brown bags make the perfect wrapping paper.
7. Towel Gift wrap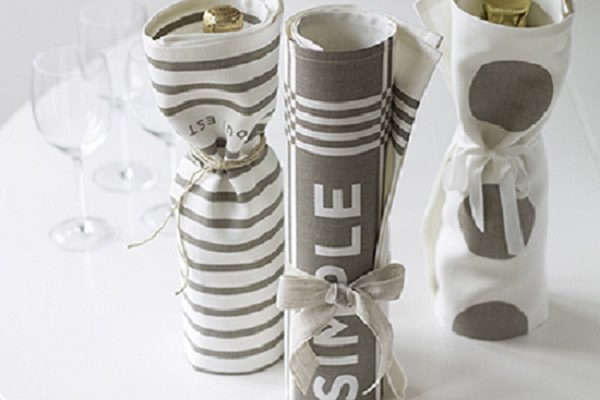 For different shaped items like bottles, food items like bread, books, and magazines, and posters that can be rolled up, tea towels can be great for wrapping, and even act as a second gift.
8. Interactive Race Car Gift Wrap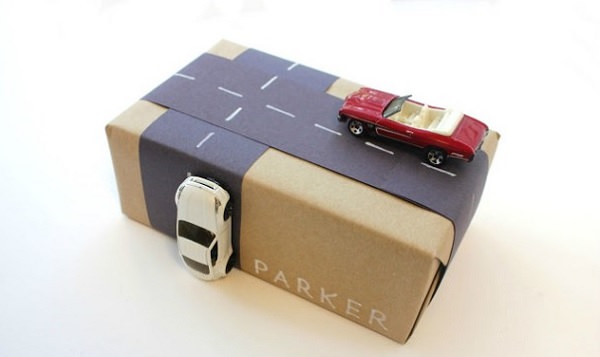 An embellishment that can be added to plain wrapping, like grocery bag wrapping, all you need for it is some black or gray paper that can be painted to resemble a road and a toy car that can be glued on. And Voila!
9. Doily Gift-Tags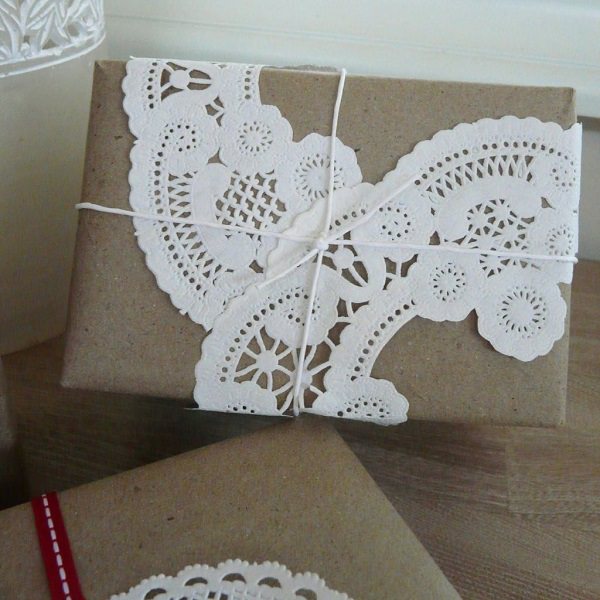 Here's another way to pretty-up the more plain wrapping paper you may find yourself using. Any old doilies at home can be cut in patterns or written on like tags to add some flair to these gifts.
10. Scarf-Wrapped Gift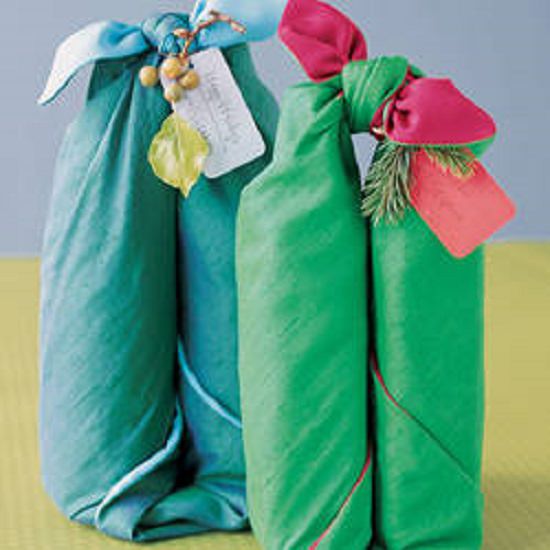 Much like towels, older but still relatively intact scarves of various colors and patterns also make an excellent gift wrap idea.
11. Color-Me Wrapping Paper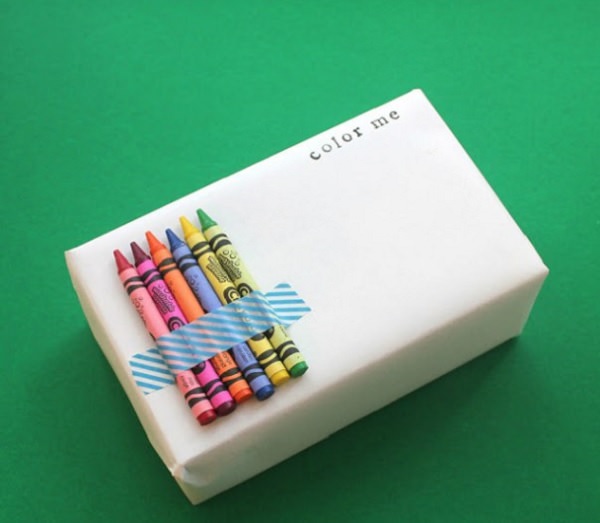 Another interactive wrapping option, which is the easiest by far and perfect for children's gifts. All you need is plain white paper, tape and some crayons!
12. Empty Can Gift Container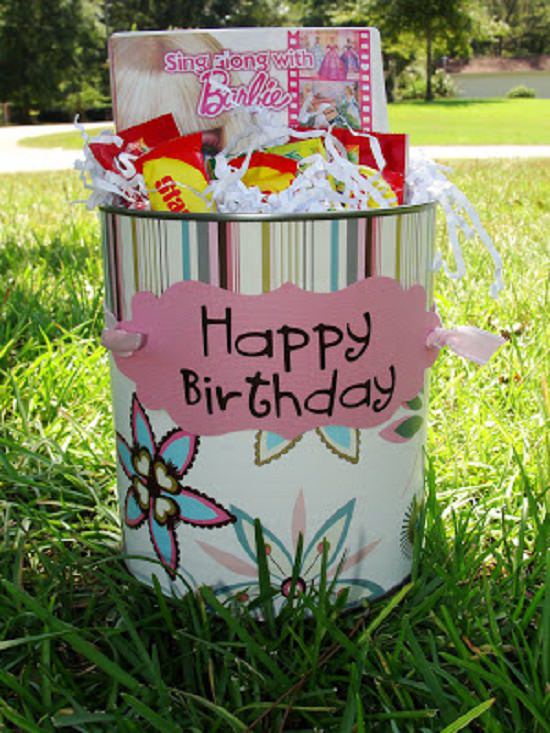 (imperfectlybeautifulms.blogspot.com)
Empty paint cans can be re-purposed for gift-giving, particularly for occasions when many presents may be gifted to a single person, or for particularly large gifts.
13. Cupcake holder toppers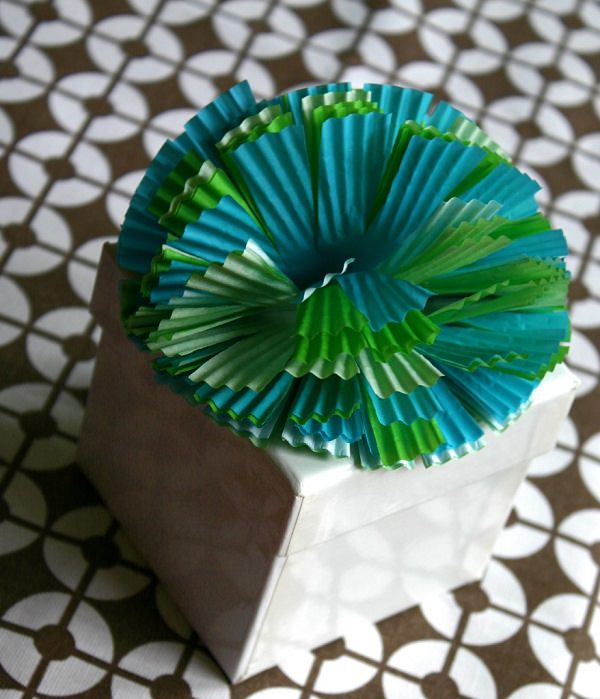 Cupcake liners come in large numbers which is perfect for anyone that enjoys DIY projects. One of their great many uses includes simple, easy and pretty decorations to put on top of wrapped gifts.
14. Black Kraft Paper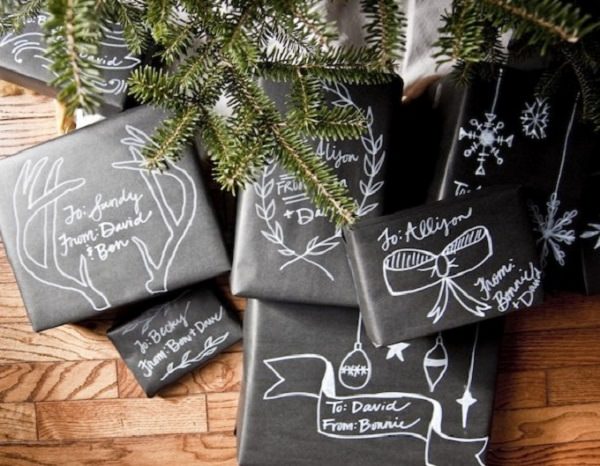 All you need this Christmas is black kraft paper and some white ink. A simple easy way to get your gifts ready and give you the freedom to flex your artistic muscles and customize each wrap to your preference.
15. Junk mail gift bow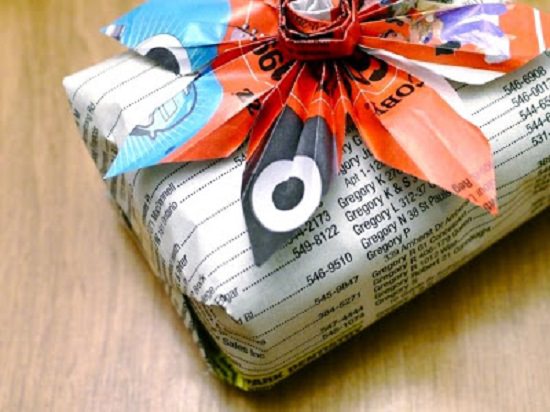 Finally, we've saved the best for last. All of that junk mail piling up in a box in your house can, at last, be put to good use, in a great many number of wrapping ways.