Don't bother trying to deny it. We know you already have your Christmas tree up. Is there really such a thing as being too early for the Christmas spirit? Some people start their planning as early as the day after Halloween! This way or the other, you probably have at least one type of decoration hanging around your house, considering it's the holiday season. And no one loves to mess with these decorations more than your pets.
Your pets playing with Christmas decorations can cause anything from minor frustration to a major accident that could harm both your house and your pet. Let's learn some methods of keeping our pets, particularly of the feline type, away from Christmas decorations. One rule of thumb applies here: you'll probably need to part with the tinsel. But we've got some festive alternatives for you!
Use Bells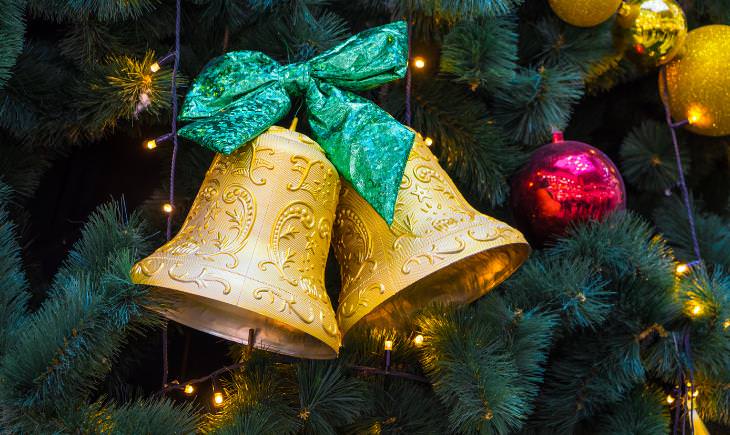 Just like the little bell on your pet's collar informs you of the whereabouts of your pet, it can also let you know when your pet meddles with the branches of the trees and the fairy lights. Consider hanging the precious or fragile ornaments higher up on the tree and hang the bells on the lower branches.
Paper Garland
If your pet ingests tinsel, which is made of PVC, it could lead to a medical emergency. If they ingest some paper, that's only unfortunate - no severe health hazards. You can even buy pre-cut paper strips to make a classic paper garland. But if you're bored with the classic garland loops, try this DIY project with the kids:
Christmas tree flat garland
Crepe paper sewed garland

Expert level star garland
Use Natural Cat Repellant
These options will repel cats from your tree using natural, harmless scents your cats don't like.
Spray pinecones with apple cider vinegar and hang as many as you'd like on the lower branches of the tree.




Place orange peels on the ground beneath your tree.




Spray the entire tree with citronella spray, which will also keep flies away from your home.

You can use the oranges to make dried-fruit garlands as well:
General Safety Tips for Pet Owners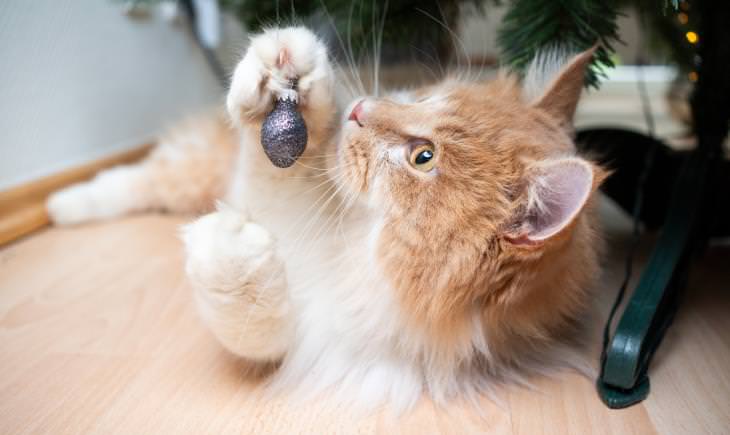 CountryLiving
,
MentalFloss
.