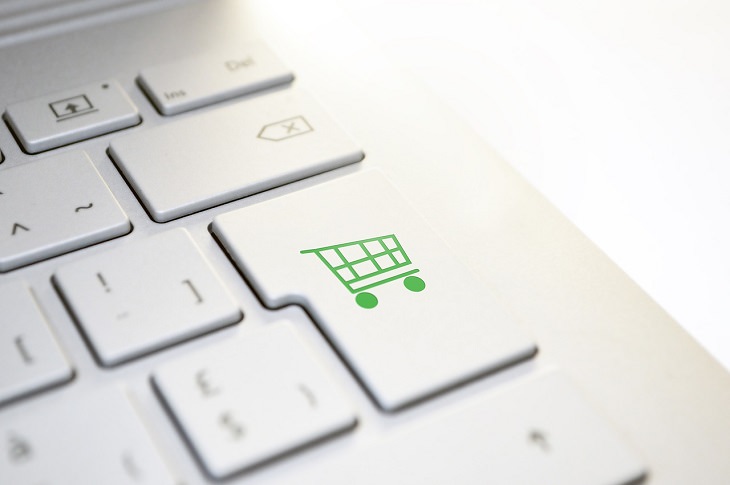 If, however, the payment you issued is still pending, you can get your money back through PayPal. But how do you check the status of your payment? It's simple, here's how.
Step 3. If the transaction is cancellable, it will have the Refund this Payment button below the payment total. Completed payments will not have this button. Simply click on the Refund this Payment button and follow the instructions to cancel an eligible payment.
If you paid with your PayPal balance, the refund will arrive to your PayPal account. Payments made with a credit card, however, will be refunded directly to your card.
How Do I Cancel a Subscription/ Recurring Payment Made Through PayPal?
If you're paying some of your subscription services through PayPal, you can stop these payments directly through PayPal. Canceling a subscription on PayPal is easy, simply follow these steps. Do keep in mind that this will only cancel all future transactions to the subscription service, but will not refund your previous payments.
Step 1. Log into your PayPal account and click on the Settings Section (a cogwheel icon in the right top corner of the window, see picture below for a visual guide).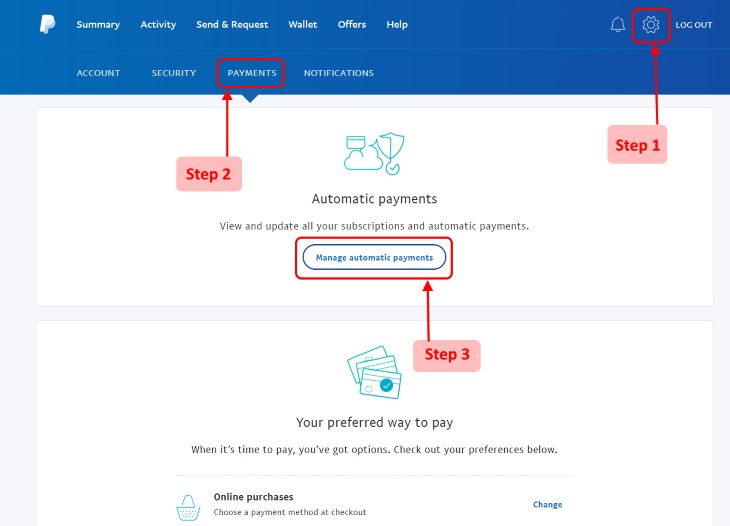 Step 2. In your profile settings, find the Payments tab. One of the sections in this tab is called Automatic Payments, which is what PayPal calls subscriptions.
Step 3. Click on the Manage automatic payments button and select the payment you want to cancel from a list of recurring payments that will appear on the screen.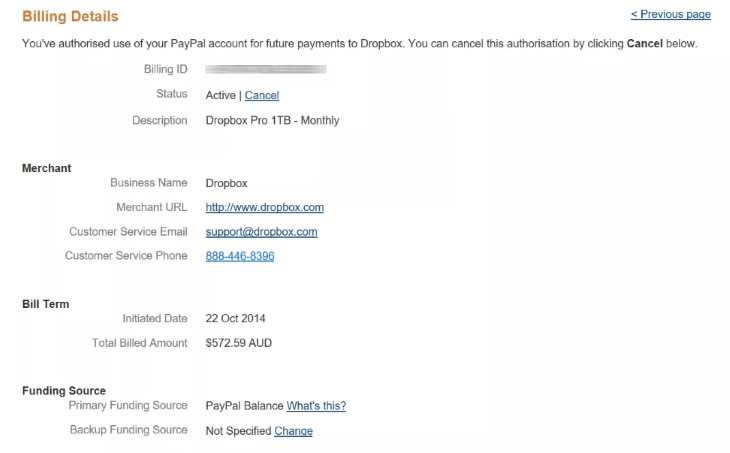 Image Source: LifeWire