During the warm summer months, there's nothing better than a delicious BBQ with your friends and family. Burgers, sausages, and juicy pieces of meat, what more could you and your guests want? Grilled marinated shrimp, of course!
Marinated Shrimp (Serves 6)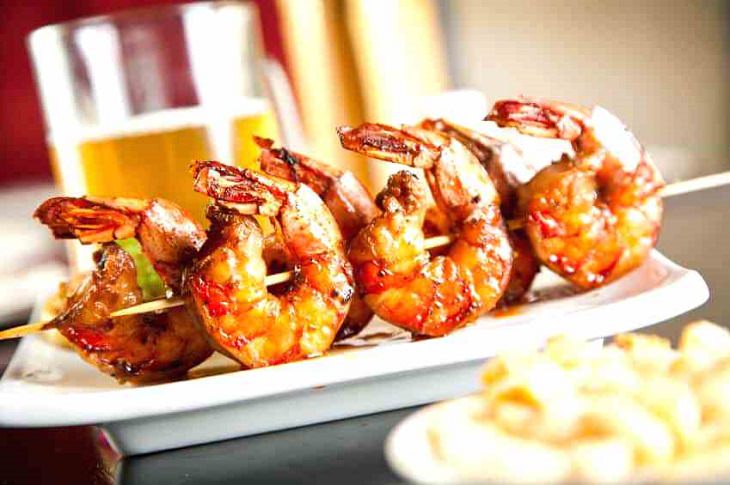 • 1 lemon, juiced
• 2 tablespoons hot pepper sauce
• 3 cloves garlic, minced
• 1 tablespoon tomato paste
• 2 teaspoons dried oregano
• 1 teaspoon salt
• 1 teaspoon ground black pepper
• 2 pounds large shrimp, peeled and deveined with tails attached
• Skewers
• 1 cup olive oil
• ¼ cup chopped fresh parsley
Directions
1. In a bowl, mix together the olive oil, parsley, lemon juice, garlic, tomato paste, salt, and black pepper.
2. Pour the marinade into a large resealable plastic bag and add the shrimp. Seal, and marinate in the fridge for two hours. Reserve a small amount of marinade for basting later.
3. Pre-heat your grill to a medium-low heat. Thread the shrimp onto skewers, piercing once near the tail and once near the head. Throw away the marinade.
4. Lightly oil your grill grate. Cook the shrimp for 5 minutes per side, or until opaque, basting frequently with the reserved marinade.
Source: allrecipes