iOS
1. Make sure you're not storing texts forever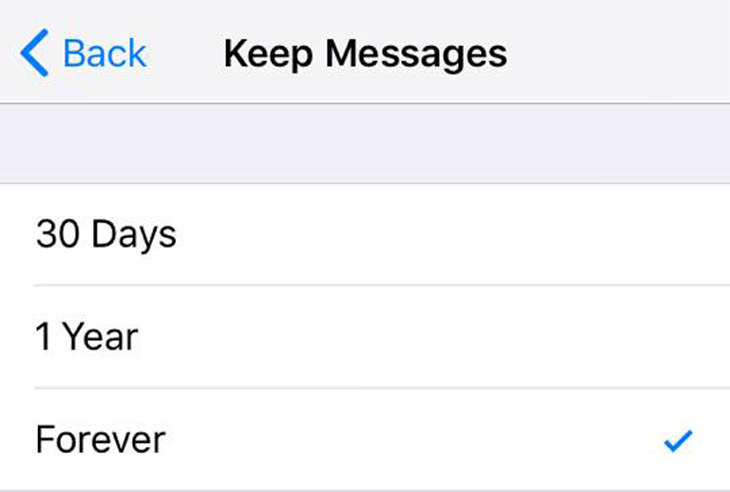 Storing your old text messages forever will inevitably take up space, but you can set your iPhone to delete them after 30 days or 1 year. All you need to do is hover over the Settings app, then tap Messages. Scroll down to Message History and tap Keep Messages. Select 30 Days or 1 Year. A popup box will then appear asking you if you want to delete older messages. If you do, simply tap Delete to proceed.
2. Avoid double-saving photos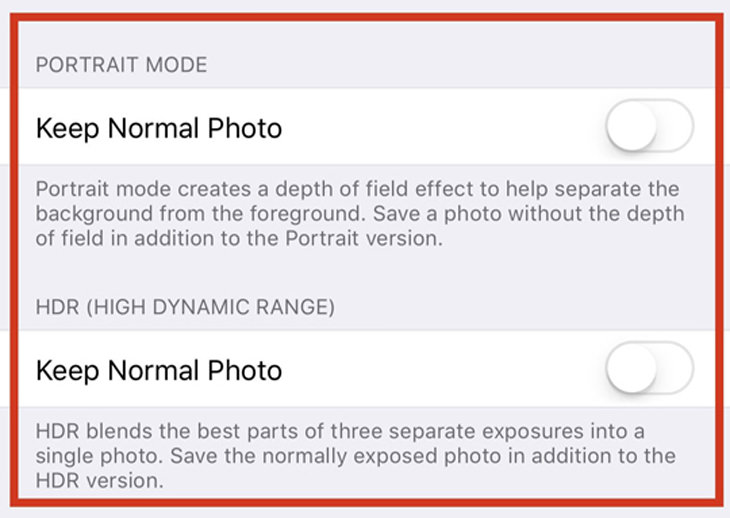 High Dynamic Range photos have been a staple feature on iPhones for a few generations now, but the problem is that they take up quite a lot of space. This is because having the HDR setting turned on makes your iPhone save both normal and high definition versions of a single photo. To prevent this from happening, simply open the Settings app and point to Photos & Camera. Scroll down to the bottom and switch off the Keep Normal Photo under the HDR heading.
3. Stop the Photo Stream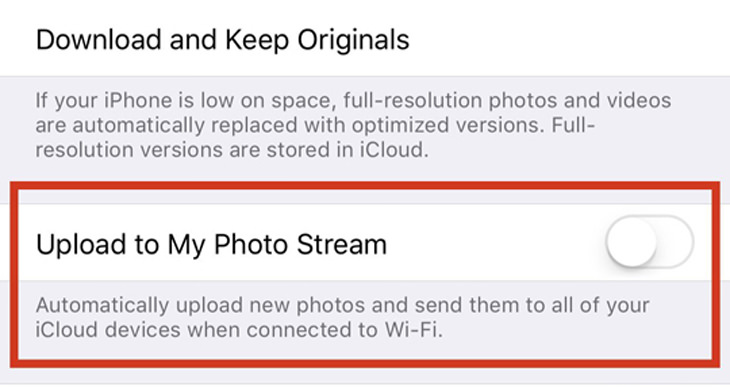 Photo Stream is an iPhone feature that automatically uploads your photos to iCloud, Apple's cloud-based storage system. In addition to using valuable mobile data, the Photo Stream gallery on your iPhone takes up unnecessary storage space. Turn it off by opening the Settings app and pointing to Photos & Camera. Scroll down until you see Upload to My Photo Stream. Turn the toggle next to these words to the off position. This will result in the Photo Stream photographs stored on your iPhone being deleted.
4. Delete your web browser's cache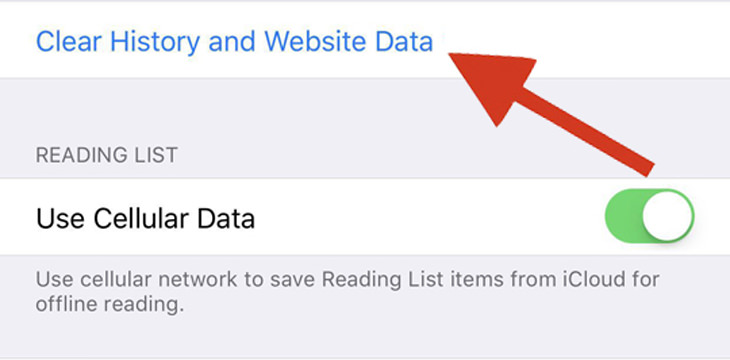 Safari is the web browser that comes installed on iPhones. If you're constantly surfing the web using your iPhone, you should know that it might be storing web history and data that you don't need. Clearing Safari's cache is very easy. All you need to do is open up your iPhone's Settings app and tap Safari. Scroll down and tap Clear History and Website Data.
5. Delete any music you downloaded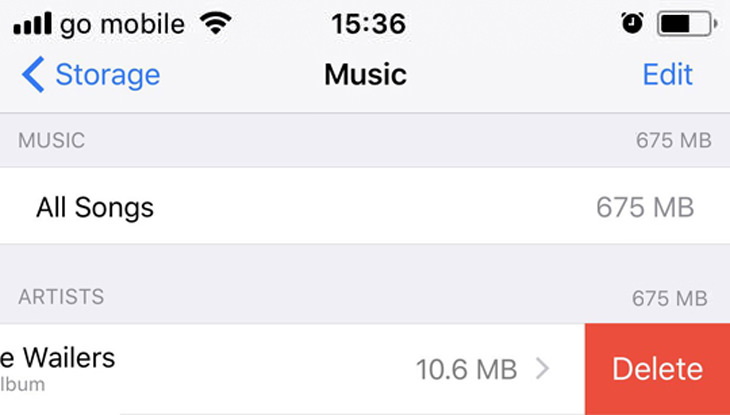 If you happen to be an Apple Music user, then you should know that downloading songs and playlists take up a lot of storage space on your iPhone. Delete them by going to Settings --> General > Storage & iCloud Usage > Manage Storage. Scroll down to find Apple Music. Swipe from right to left and then press delete to delete the songs or playlists that you no longer want. To clear everything at once, simply swipe from right to left on All Songs, then press delete.
Android
1. Use the built-in storage tool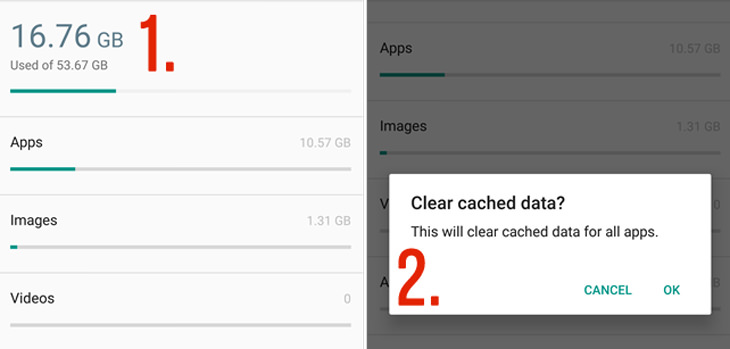 The later versions of Android all have a storage pane that shows you the things that are taking up storage on your smartphone. Simply open the Settings screen, then tap Storage. This will display how much space is being used by your various apps. Tap on an option of your choice and delete it to free up storage space. You can also remove downloads and cached browsing data by tapping Downloads and Cached Data respectively. Tap OK in the popup window to clear them.
2. Find out which files and folders are hogging space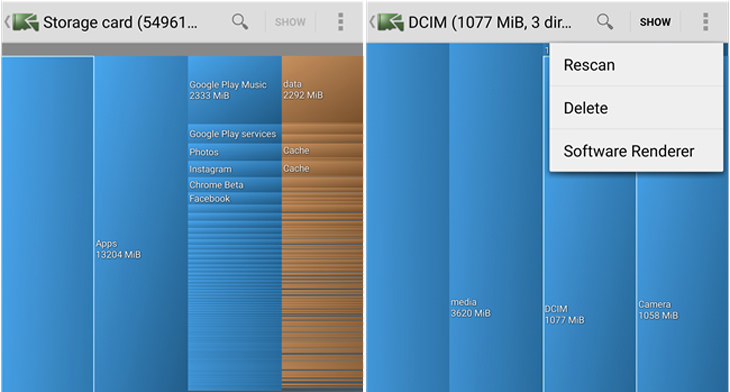 Using this method requires downloading a free app called DiskUsage. When you've downloaded it, open up the app to see a visualization of files and folders that are taking up most space. The app allows you to delete these offending files and folders from within it. Select a file or folder, tap the Menu button, then tap Delete to remove it.
3. Add an SD card to your smartphone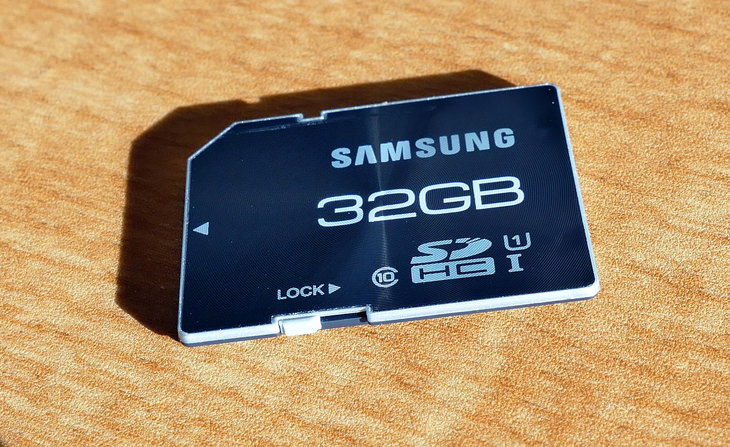 Although they're becoming less common on more modern Android devices due to their significant internal storage capacities, many smartphones still contain a microSD card slot. With the addition of a microSD card, you can increase your smartphone's storage capacity. All you need to do is purchase one (they cost about $20) and insert it into your smartphone. Connect your smartphone to a computer to move music, media, and other files onto the microSD cards memory.
4. Move your apps to your SD card

If your smartphone runs on the Android Marshmallow operating system or higher, you can take the aforementioned point a step further and actually move your apps and store them on a microSD card. When you insert the card into your smartphone, you'll be prompted as to whether you'd like to use it as portable or internal storage. Select the Use as internal storage option. Next, you'll be asked whether you want to move stored items over to the microSD card. Select Move now, then select the apps you wish to move over.
5. Move photos to the cloud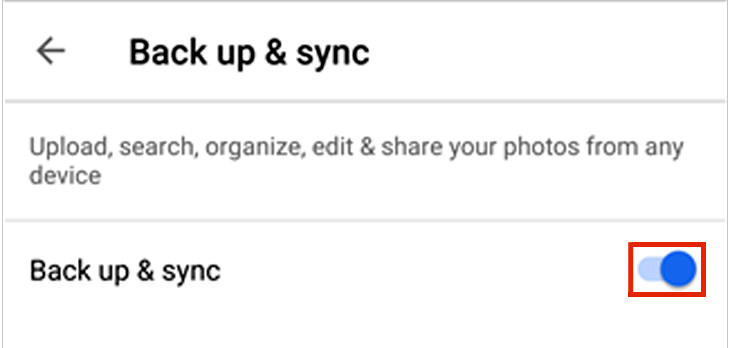 Google Photos is integrated into the Photos app of Android smartphones. This cloud-based service gives you the ability to access your photos from anywhere. All you need to do sign into your Google Account, then tap Menu. Tap Settings, then Back up & sync. Toggle the Backup & sync option to the on position.