Clothes come in all sorts of materials, features, colors, and shapes. And all look great on us, until we stain them with sweat or products, or accidentally smear them with makeup. Other things can happen that are completely beyond our control, such as the damage of material during storage, or zippers getting stuck for no reason. The following tips offer the best solutions for the clothing problems you encounter more often than you'd like.
1. Got underarm stains on your clothes? One cheap and effective way of getting rid of them is by using lemon juice or baking soda.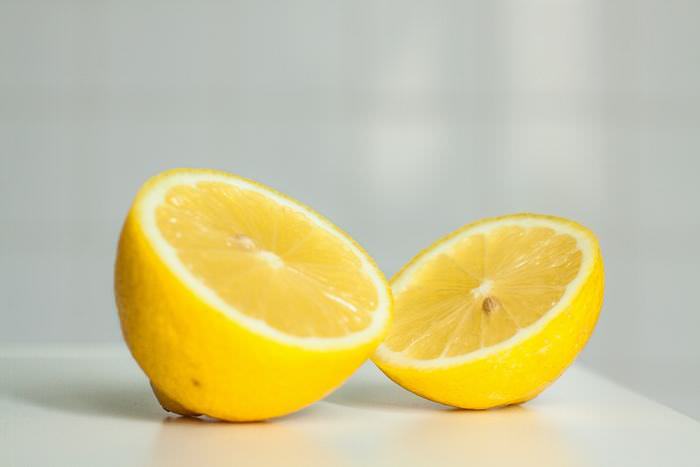 2. Use this method to prevent your angora sweater from shedding when you wear it: fold it in a zip-lock bag, and put it in the freezer for 3-4 hours before wearing.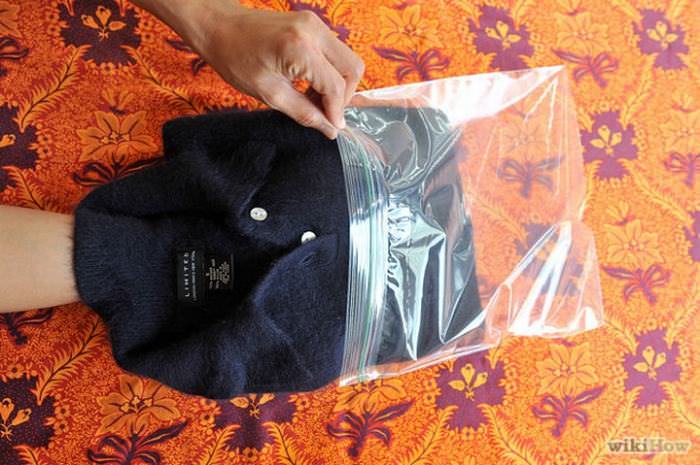 Image source: wikihow
3. Static electricity on worn clothes can be annoying. Stop it by wiping your clothing with the underside of an ordinary tissue.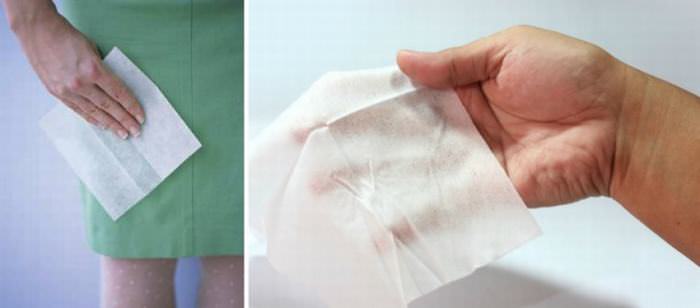 Image source: wikihow
4. For a quick way of flattening out a crease in your clothes, use a hair straightener. It will do the same job as an iron.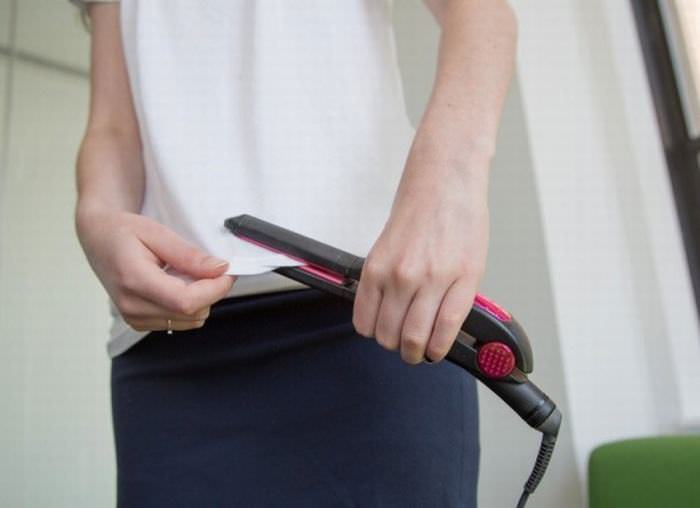 Image source: styleshook
5. Yes, you can get rid of foundation stains, and it's easier than you thought: just use shaving foam!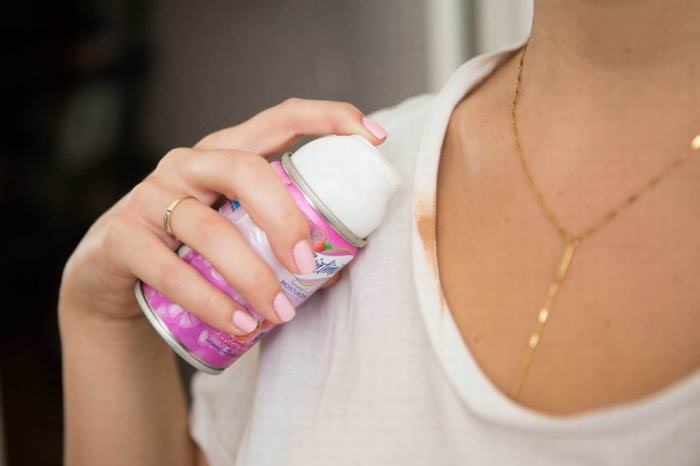 Image source: Kathleen Kamphausen, Cosmapolitan
6. Have you bought a pair of shoes that are a tad too narrow for you? No problem - stretch them out by fitting water-filled zip-lock plastic bags inside, and placing them in the freezer overnight.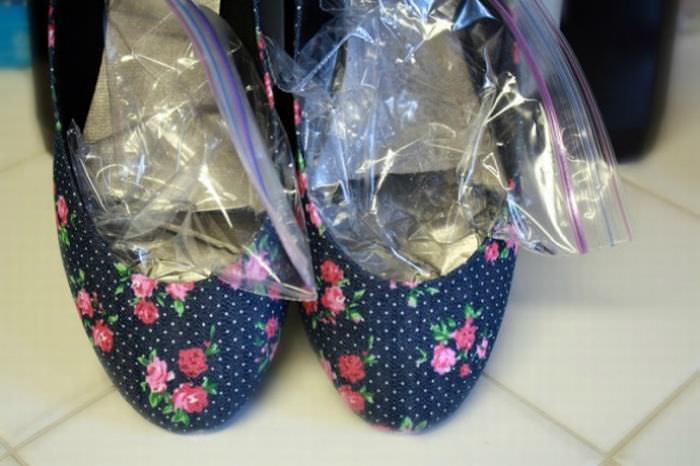 Image source: agapelovedesigns.com
7. A stain of red wine can quickly be fixed by pouring some white wine over it, then rubbing in some baking soda. Let it sit for 2-3 hours and then wash off.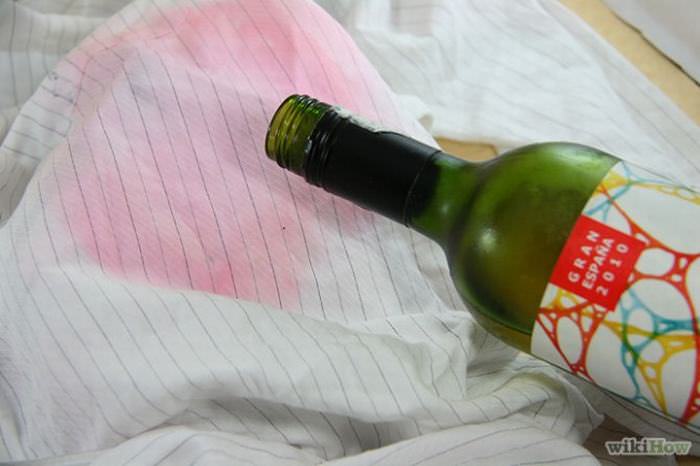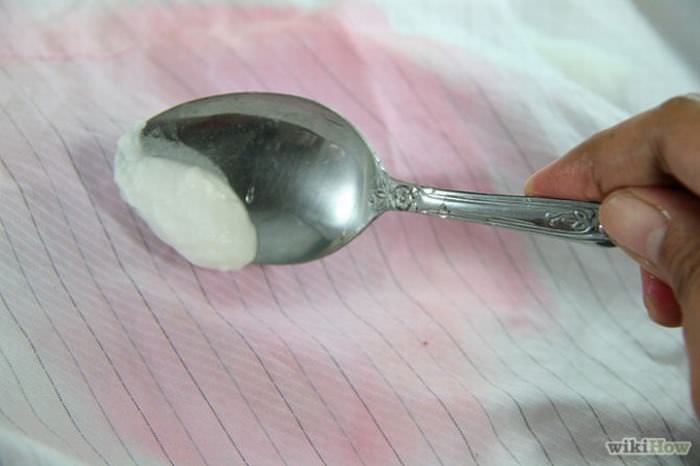 Image source: wikihow
8. Keep your tall boots in their original shape by supporting them with old magazines inside. Like this, they can be stored standing upright.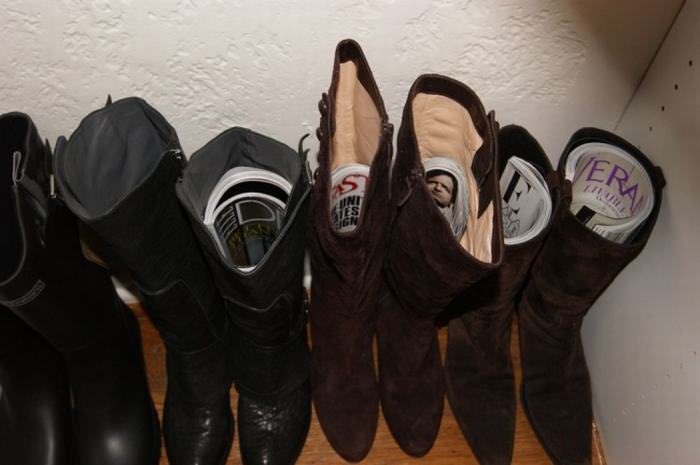 Image source: hercampus
9. To prevent you from getting blisters or soreness from wearing new shoes, use a deodorant stick to lubricate your heels before.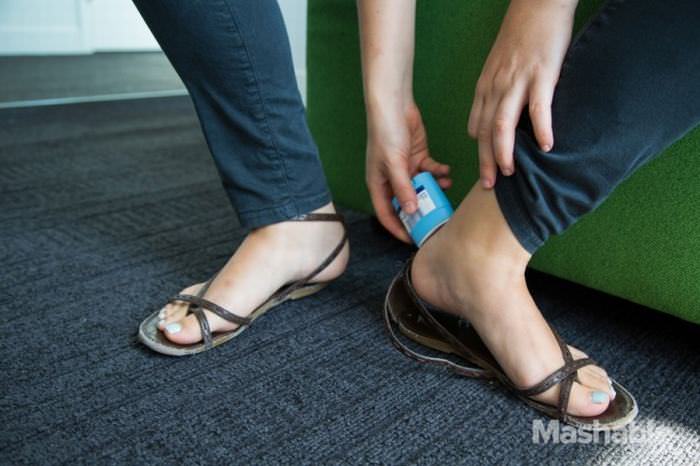 Image source: Elizabeth Pierson, Mashable
10. A great natural way to soften your leather jacket is to walk around in the rain and let it get a bit wet.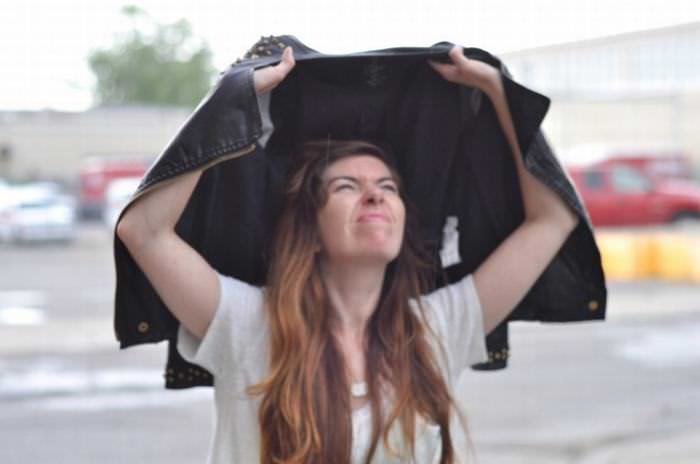 Image source: trend-setters
11. Last minute lipstick stain? Do not panic! Reach for your hairspray and it will magically disappear!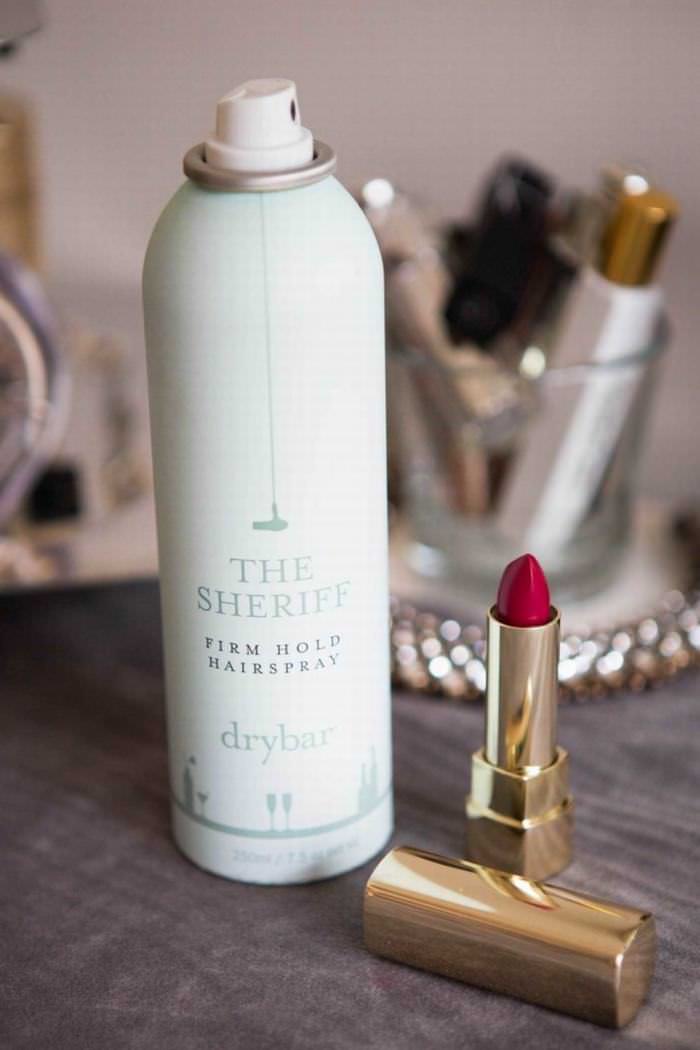 Image source: Kathleen Kamphausen, Cosmopolitan
12. It's fairly easy to lose an earringback. If you're in a rush, your quickest solution would be to use a piece of eraser from the top of a pencil.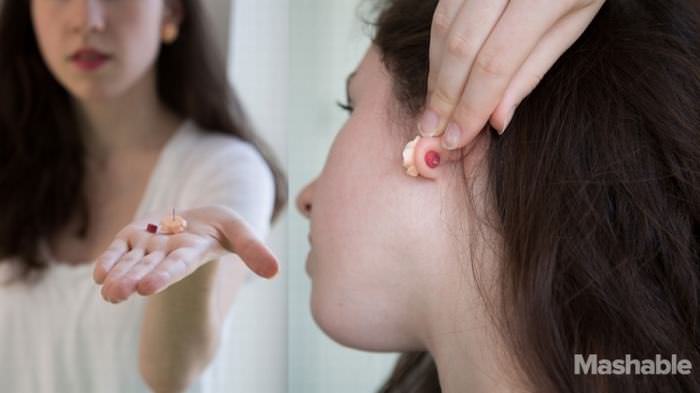 Image source: Elizabeth Pierson, Mashable
13. Feel more comfortable in your new shoes by remembering this procedure: wear thick socks and fit your feet in the shoes. Loosen up the tightest areas by drying them using a hair blower, for as long as needed.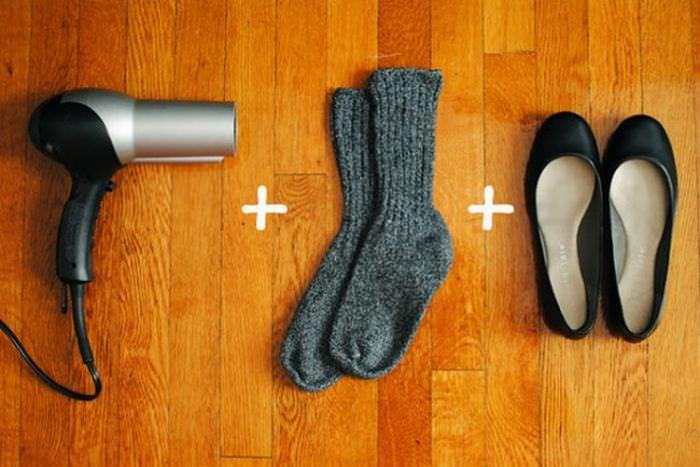 Image source: hercampus
14. If the frames of your glasses become slightly loose, use clear nail varnish to secure them in place.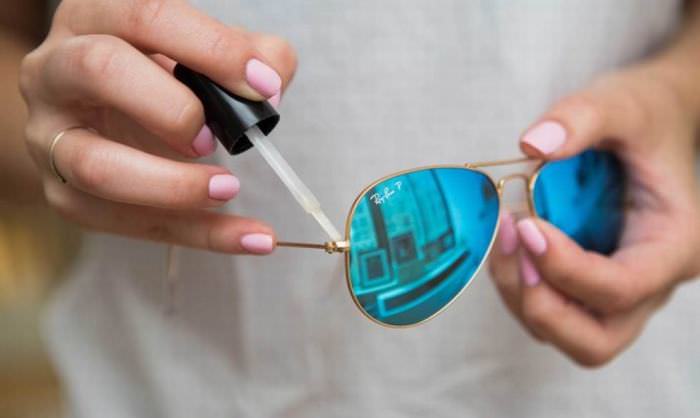 Image source: Kathleen Kamphausen, Cosmopolitan
15. Care for your suede shoes by using an eraser. It will remove any scuffs or dirt marks that appear on your shoes.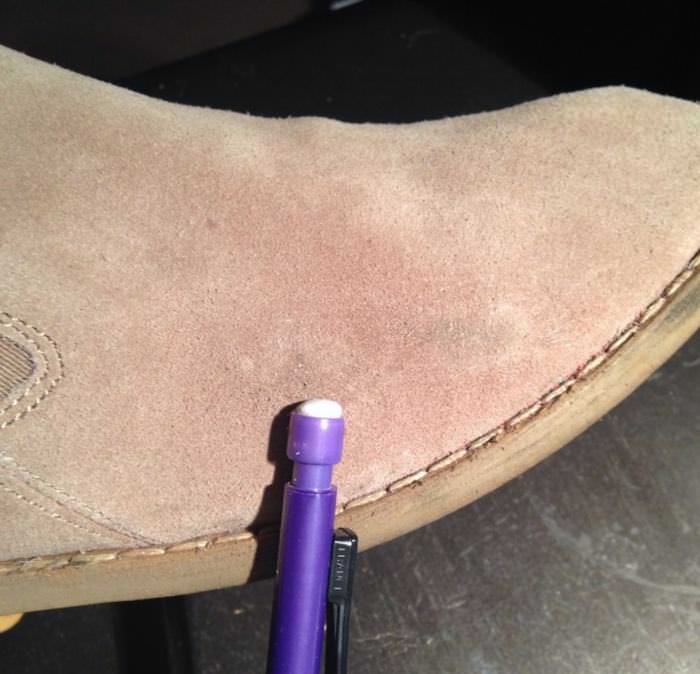 Image source: kimmyerin
16. The most effective way to remove fuzz from clothing is to use a razor to "shave off" the unwanted fluff.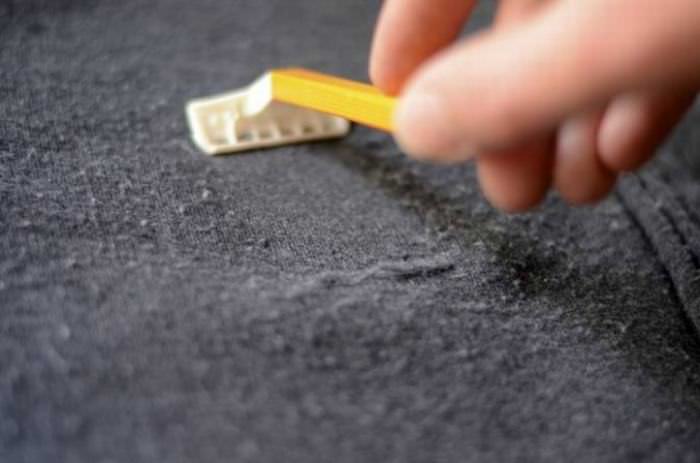 Image source: answers
17. Solve the problem of a stuck zipper by using a simple pencil. Just rub the graphite part over the teeth of the zipper to get it working again.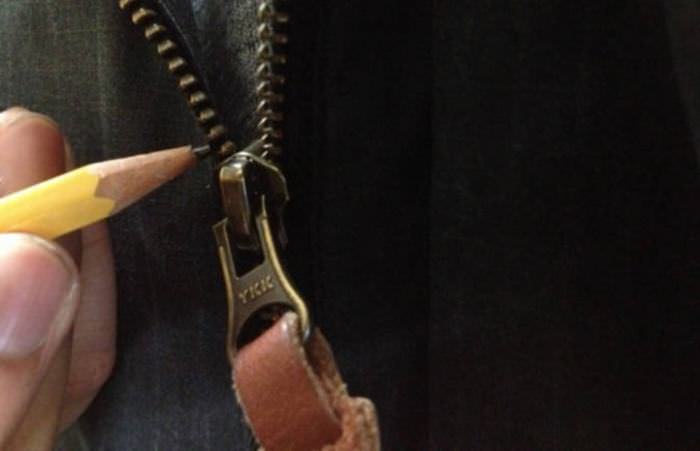 18. How to make your trainers look as good as new: Combine detergent and baking soda in a bowl and using an old toothbrush, clean the white soles of the shoes with the solution.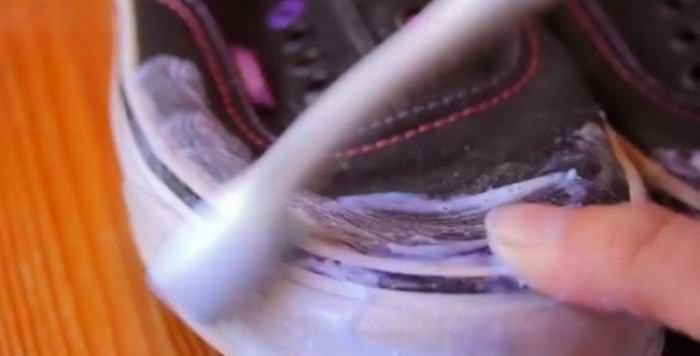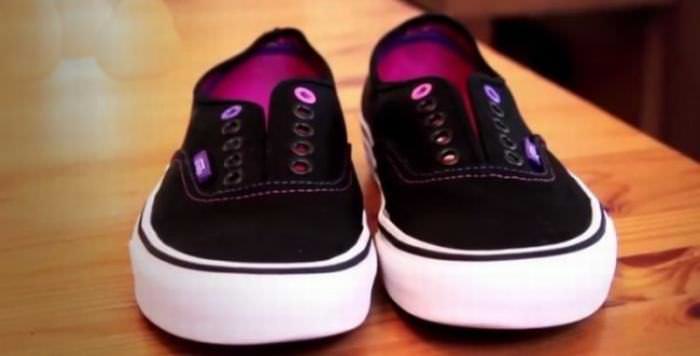 Image source: livejournal
19. If your jeans aren't tight enough to neatly fit in your boots, do the following: tuck them into a long sock, and they will slide in your knee-high boots without any problems.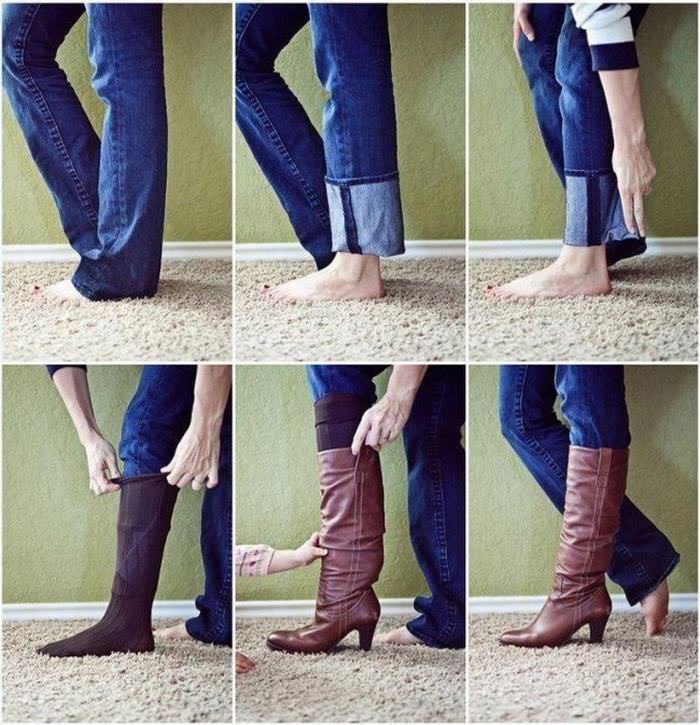 Image source: theinsyder.com
20. To avoid having dark-colored jeans lose their color when washing, add half a cup of distilled vinegar to the washing machine and let it do the trick.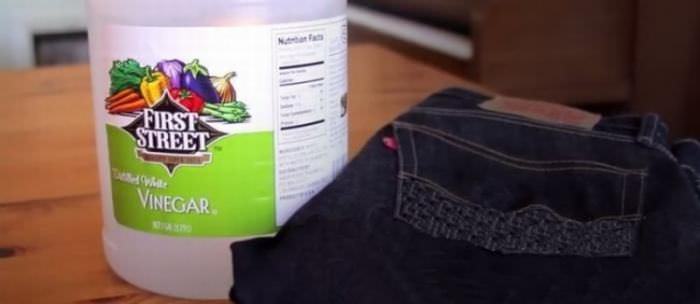 Image source: livejournal