This is why we have curated a list of simple and useful blogs that are specifically created for older adults. Blogs are great sources of information that usually rely on personal experiences, professional advice, and other facts that can help improve our lives. From financial planning and health updates to lifestyle and travel, these blogs discuss topics relevant to the senior community.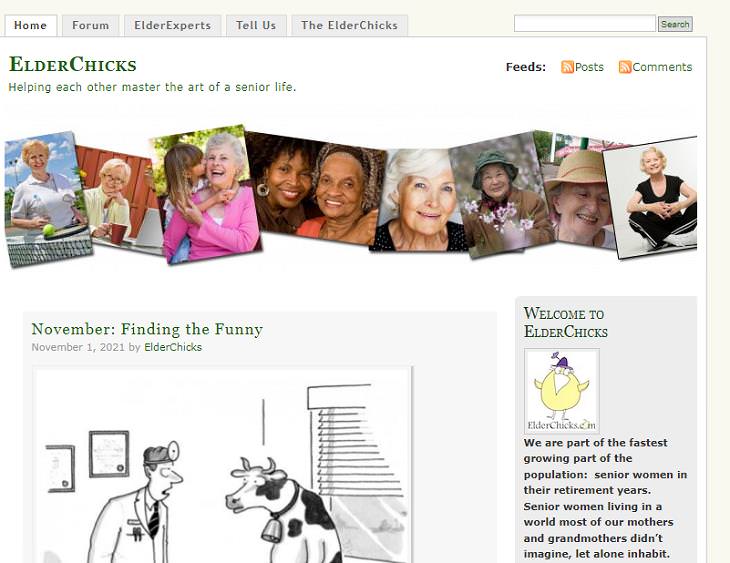 With the subtitle, "Helping each other master the art of a senior life," this blog is a fun space created exclusively for elderly women who have entered a new phase of their adulthood. It features an array of topics related to senior living, such as finance, general health, love life, well-being, fashion, and even dating.
'ElderChicks' also provides inspirational stories about women enjoying their retirement years in unique ways. Furthermore, the platform offers a forum for mutual support for senior women where they can share their life experiences with others. The blog is simple to use and a real goldmine for older women seeking information, mutual support, or advice.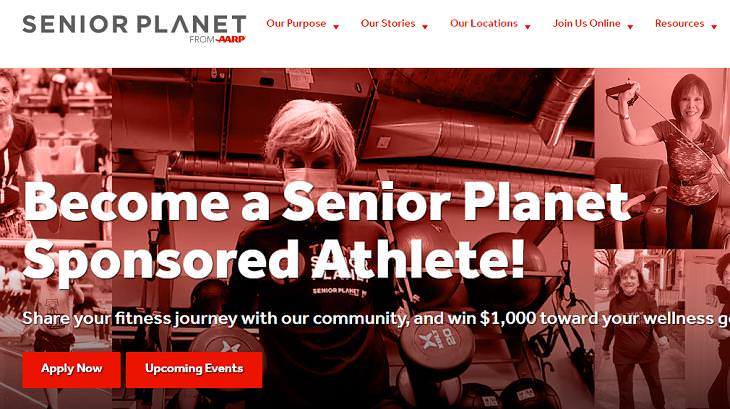 'Senior Planet' isn't your typical retiree blog. And we don't just say that because of their tagline "Aging with Attitude." This platform from the American Association of Retired Persons (AARP) is dedicated to celebrating aging by sharing useful information and resources in an accessible way.
It also helps people aged 60 and beyond learn new skills and remain engaged and active. Some of their categories include Healthy Aging, Sex & Relationships, Technology, Work & Money, Life & Culture, and Activism & Advocacy. The blog is run by the nonprofit organization Older Adults Technology Services based in New York.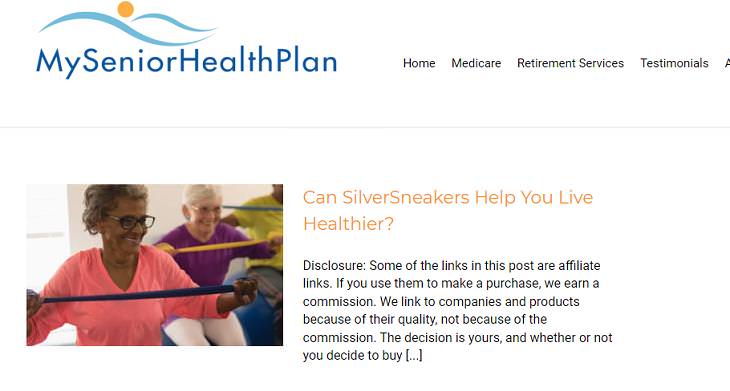 While it's just about three years old, 'My Senior Health Plan' has already uploaded thousands of blog posts covering multiple areas of health and well-being. From tips on how to look after yourself and manage the stresses of senior life to the latest health updates, this is a blog every senior will find beneficial. Some of their recent posts include "Thanksgiving Safety Tips for Seniors" and "Long-Term Care Insurance for Seniors." Check it out.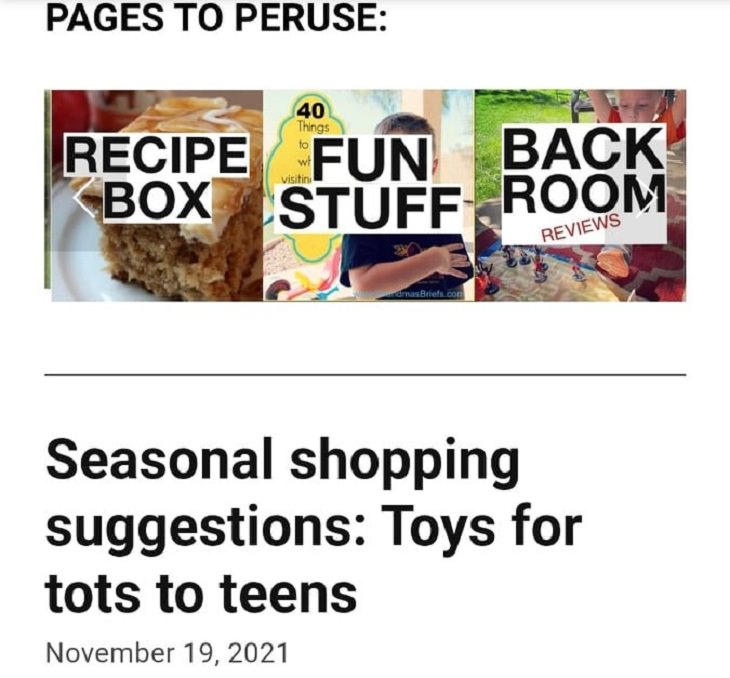 While the title of this blog may sound amusing or flimsy, the content is actually pretty neat. Founded by former newspaper editor and proud grandmom, Lisa Carpenter, 'Grandma's Briefs' is filled with humor as well as nifty practical advice for grandparents and other senior citizens. There are plenty of posts on recipes, fun stuff to do with children, book reviews, and seasonal shopping suggestions. If not for anything else, the blog is worth visiting just to read Lisa's heartwarming personal experiences.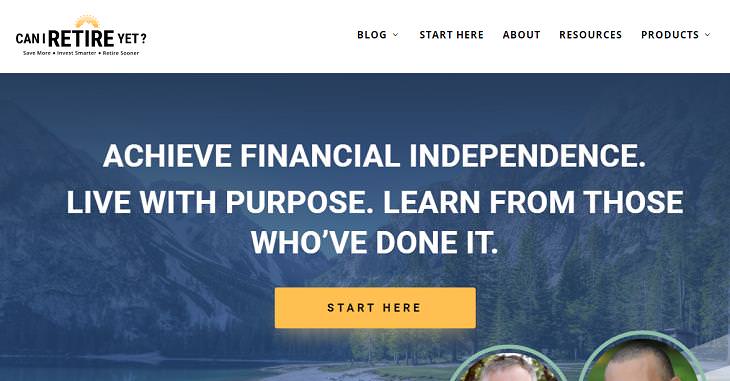 You can guess what this blog is about from the name itself. Winner of the 2019 Plutus Award for Best Retirement Blog, this is an amazing resource that strives to provide helpful info on retirement savings and investments, along with tips on how to manage your money after retirement. The blog is written by early retirees. Their knowledge of smart money management for retirees has proven to be beneficial for many older adults around the world.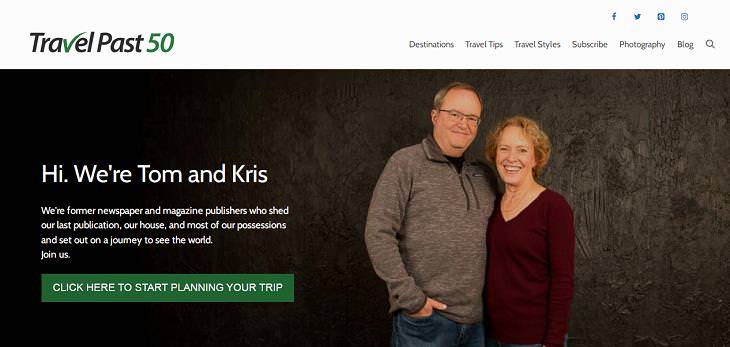 This is a fun little blog on which you will not regret spending your time. Yes, traveling is not high on everyone's agenda in the present scenario, but Tom and Kris, the elderly couple who run 'Travel Past 50,' share such great experiences of their days exploring the world that you will be hooked and inspired.
The two are former print publishers who are now retired and have been exploring the world together ever since. Apart from giving readers a glimpse of picturesque views, they provide practical travel tips for older adults.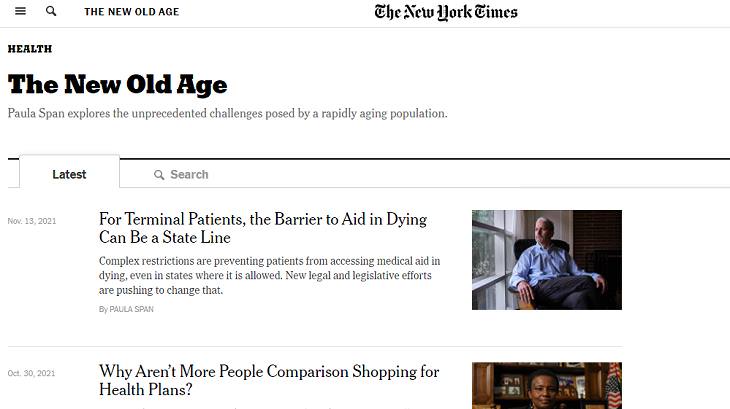 'The New York Times; is one of the most reputed and well-known newspapers, and you can always trust it for delivering accurate and quality content. One of their blog sections, 'The New Old Age,' headed by veteran journalist Paula Span, is focused on relevant issues for the aging population. From specific medical issues of the elderly to changes in Medicare and Social Security, this is a valuable resource you should definitely try.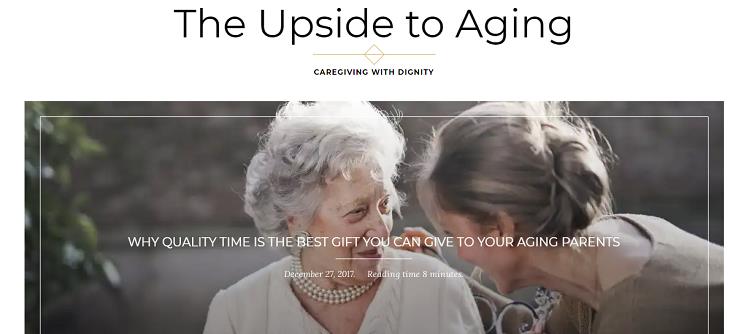 Written by Molly Wisniewski, a woman who has been a dementia caregiver for over 10 years, 'The Upside to Aging' provides vital information and advice on various health and caregiving topics for both seniors and those with older relatives. The unique thing about this blog is its optimistic approach to the topic. Apart from caregiving tips, the site also offers stress management techniques and various health and dementia caregiving news.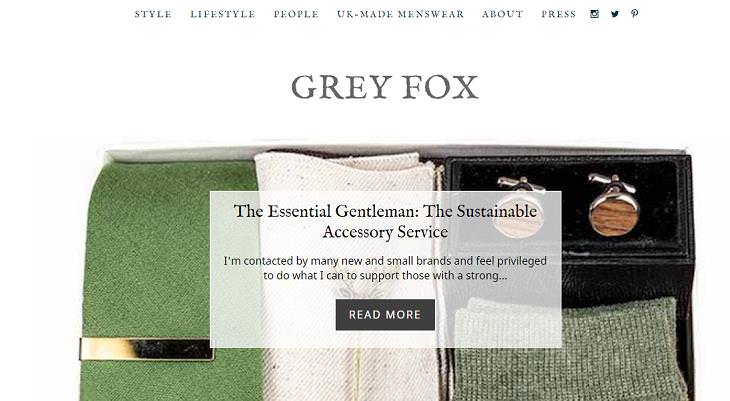 As we get older, it's important to continue to look after ourselves in the best possible way. The blog 'Grey Fox,' run by author David Evans, helps you do exactly that. This fashion and lifestyle blog is targeted towards men aged 40 or above, and the posts are mainly about menswear, cars, travel, and arts.
Grey Fox is quite popular among older men and those who live with senior men. The author firmly believes that older men are a missed opportunity for the fashion industry and promises to provide the best info on senior-orientated products on its platform. So, for senior men seeking tips on personal grooming and dressing well, Grey Fox should be your one-stop-shop.
Share this post with your loved ones!