The US has been through some tough times recently, having to deal with 2 tragidies within the space of a few days. First a cowardly bombing in the middle of a civilian crowd at the Boston Marathon, and then a huge fire in a West Texas plant.
There is nothing good about these events. But there IS good in the way people responded to them, in the fact that people didn't run away from each other, but TOWARDS each other. They didn't ignore the plight of others, but instead offered their genuine support and assistance. To these people we say: "Thank you for restoring some of our faith in humanity, and may it be repaid to you 10 times over."
Here are some of the good that came out of people in these moments of crisis.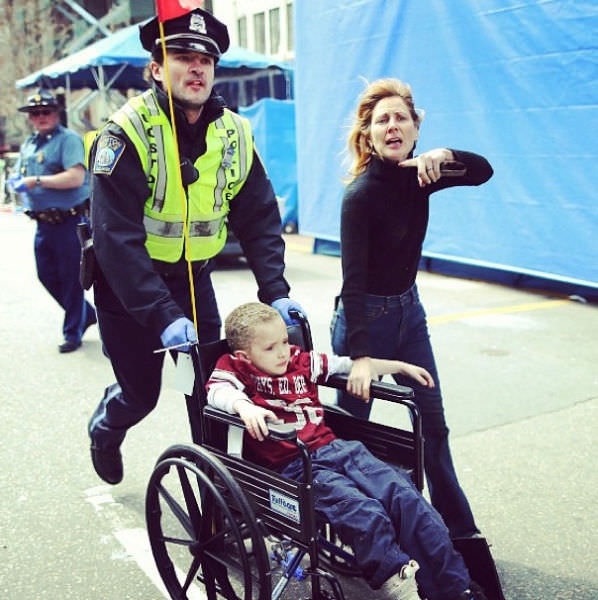 At 2:50 p.m. on Monday April 15, pure evil exploded at the Boston Marathon finish line.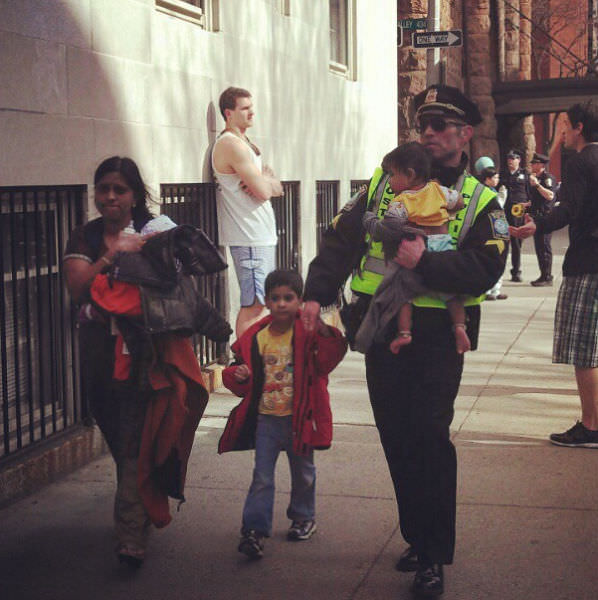 Moments later, pure goodness showed up.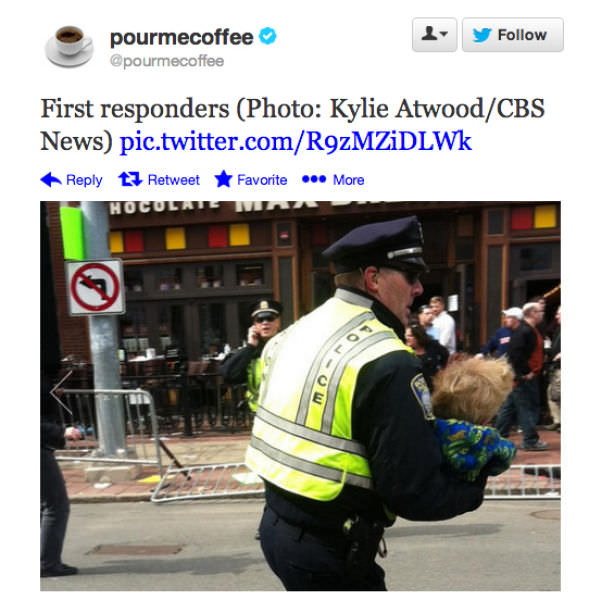 First responders immediately went to work.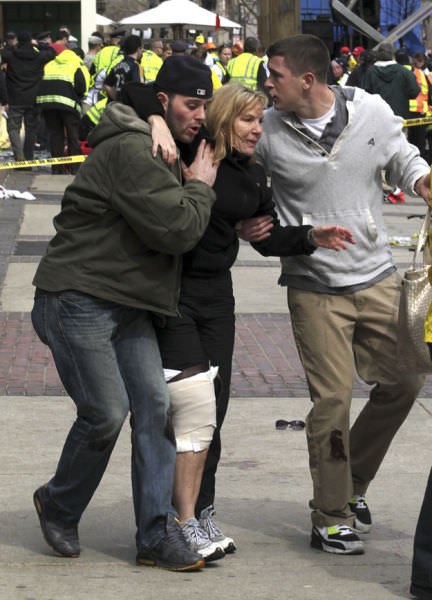 Normal, everyday people sprung into action.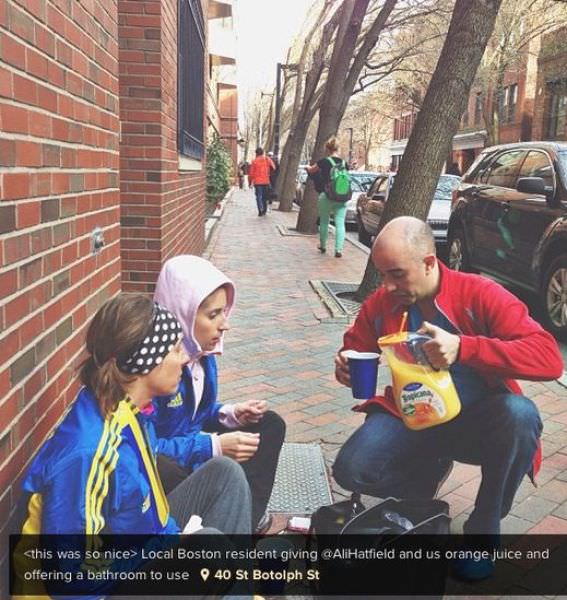 In the meantime, everyone did what they could.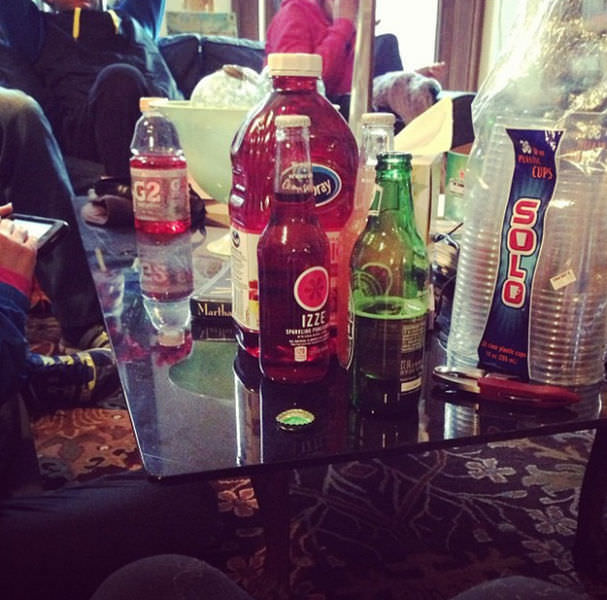 People opened up their homes.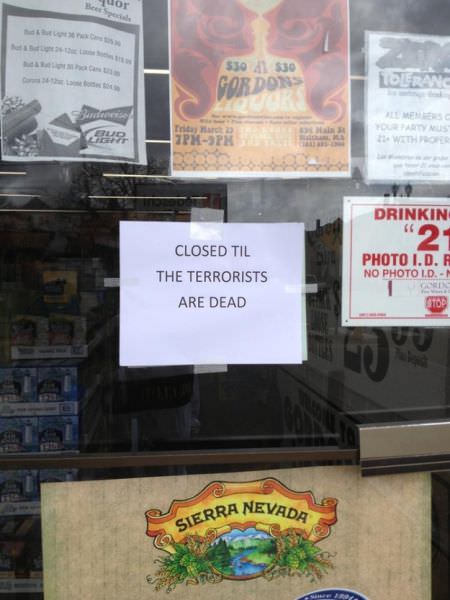 This picture was captioned on instagram. "There is love in this world. A sweet woman opened her home to us and gave us food, shelter and beer! Our hotel is locked down. We can't get over there. So scary. Praying." The city went into lockdown.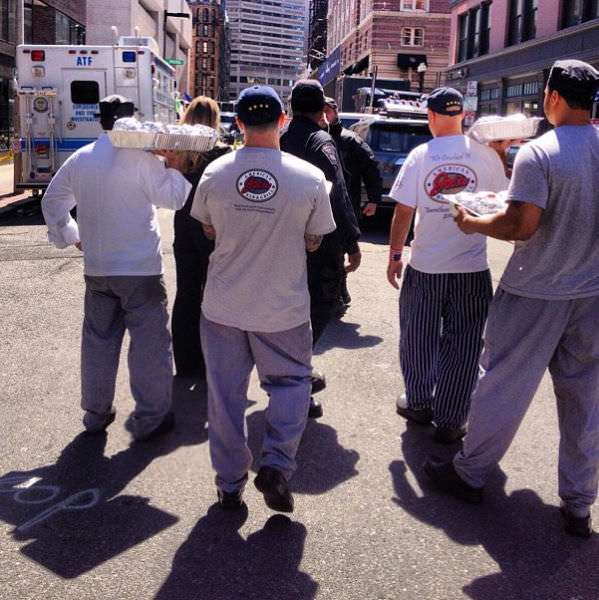 But still, restaurants brought first responders food.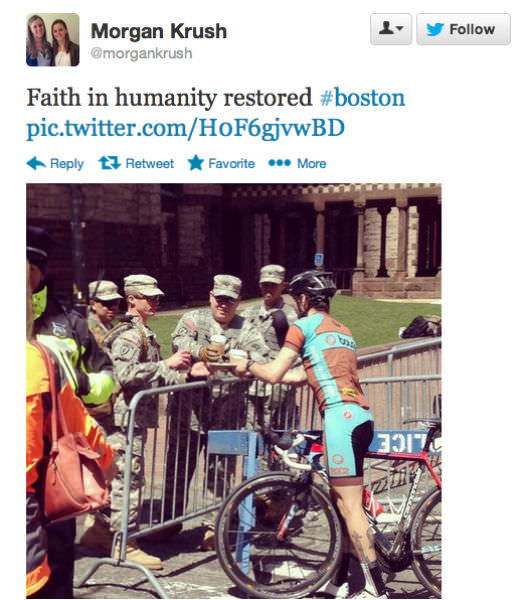 Bikers brought coffee.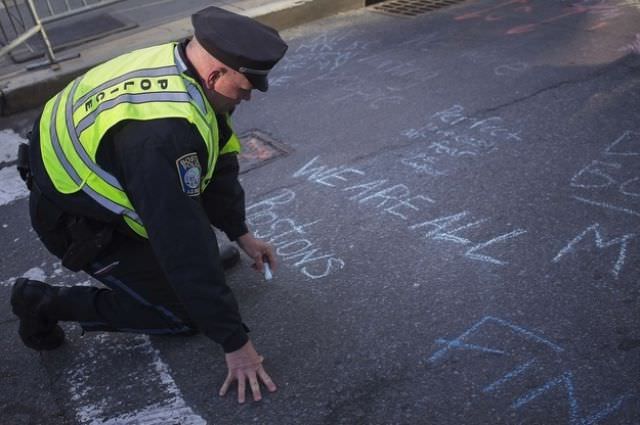 And police officers reminded people that this is Boston. They would prevail.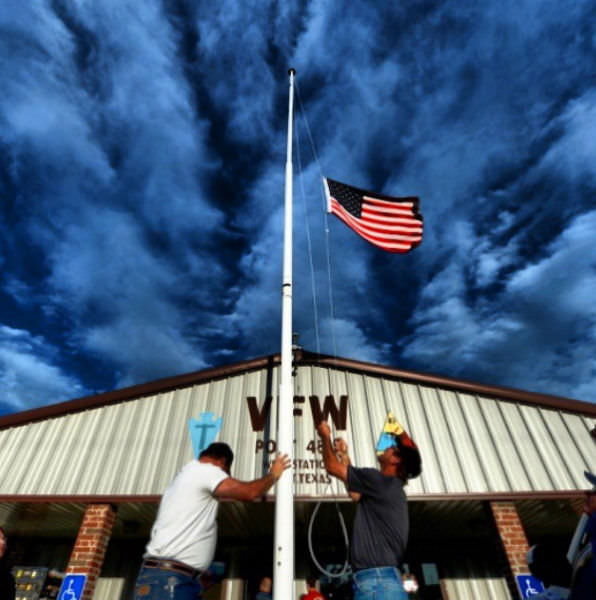 While all of this was going on, an explosion at a fertilizer company decimated a small town called West, Texas.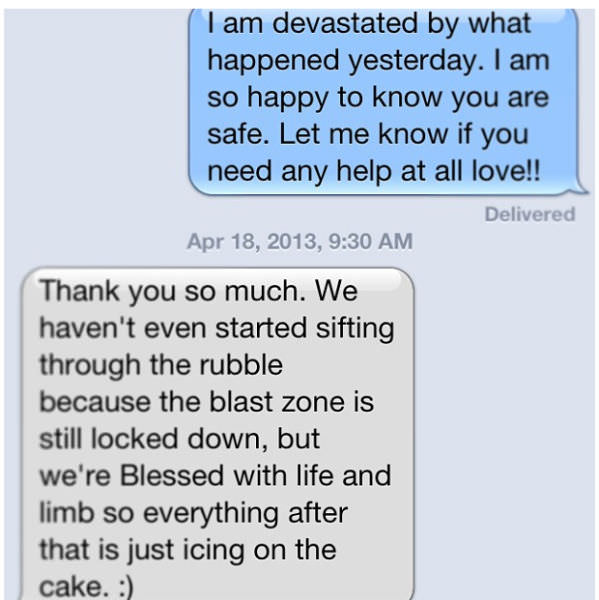 Text messages were sent, as people realized just how fortunate they were.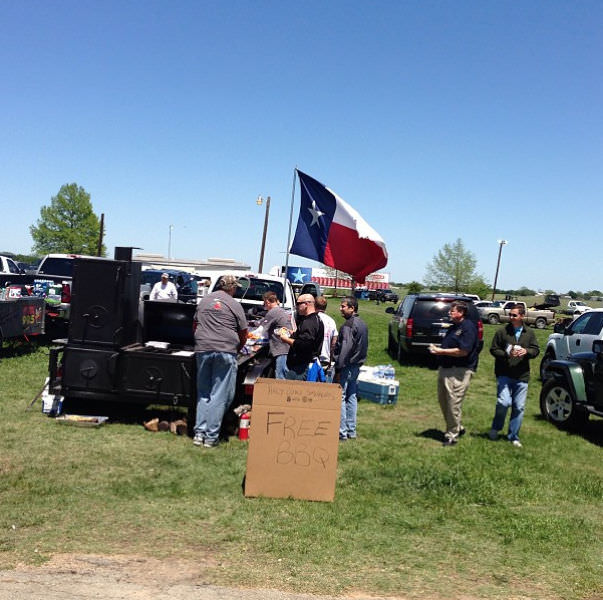 In typical Texas fashion, there was (of course) free BBQ.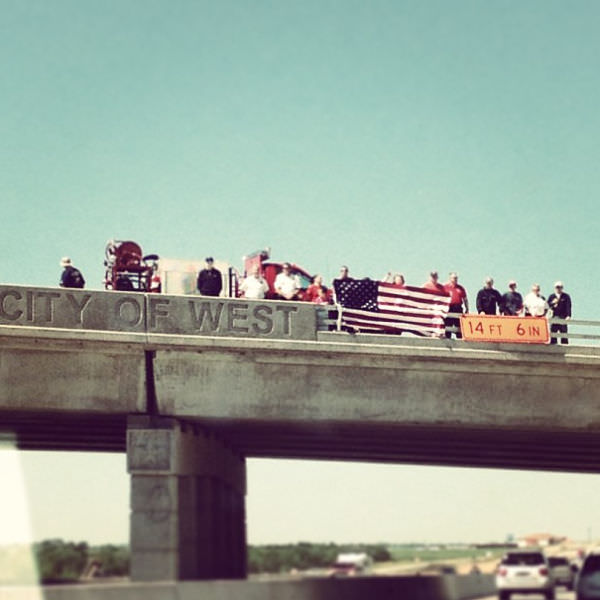 Flags went up on Texas highways.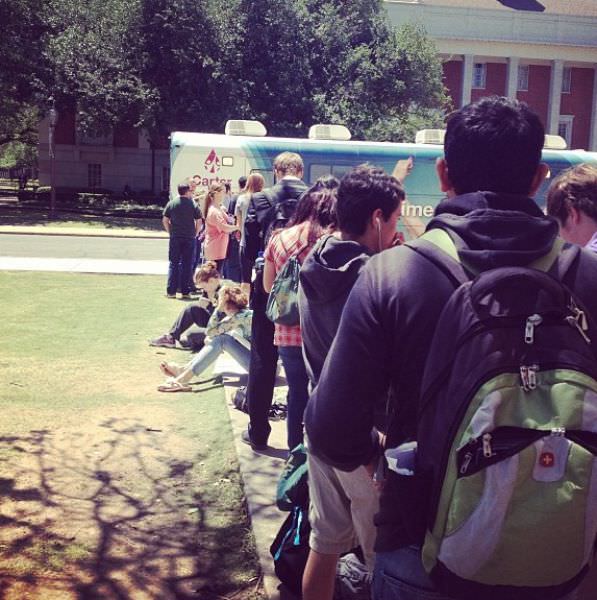 Students at Baylor University waited in long lines to donate blood.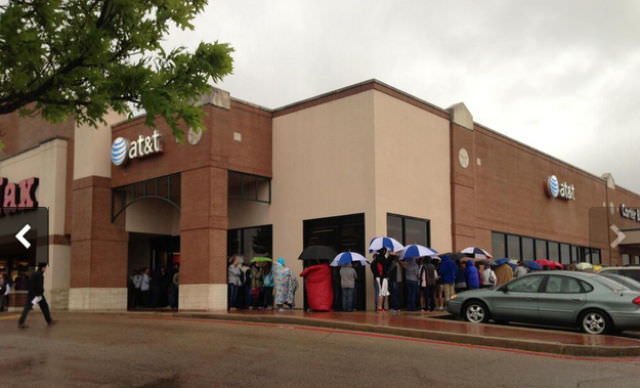 While others waited in the rain to do the same.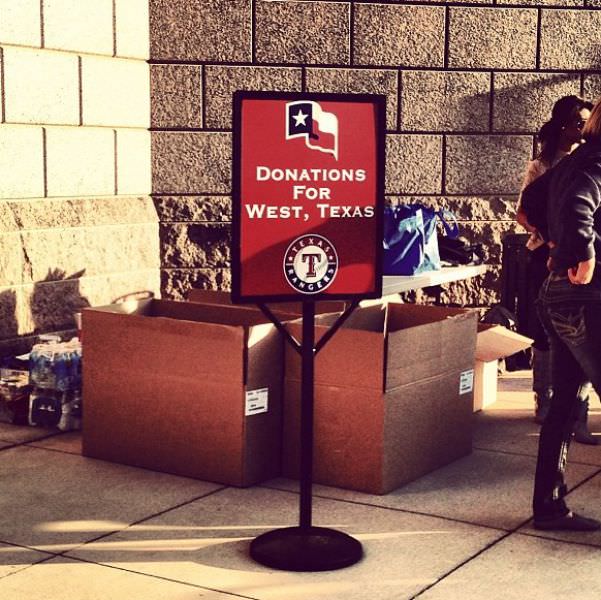 The Texas Rangers held a donation drive.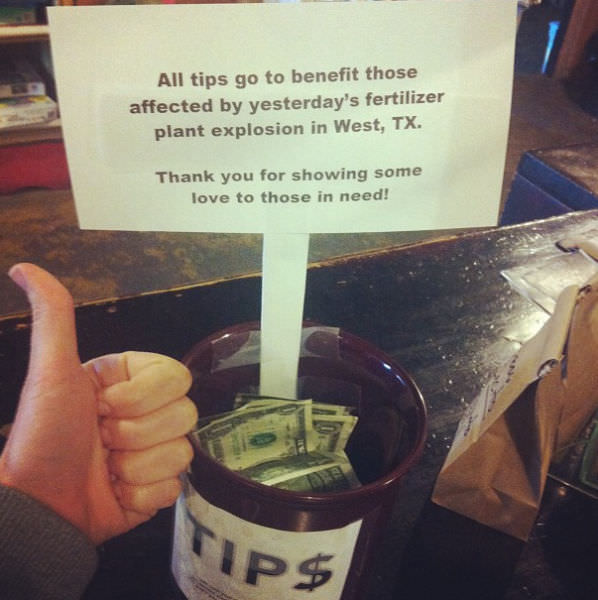 Tip jars across the Texas were popping up to benefit the victims.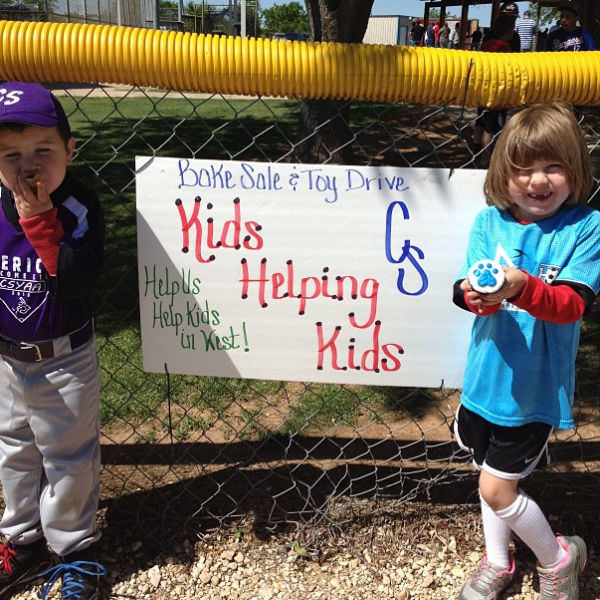 Kids held bake sales.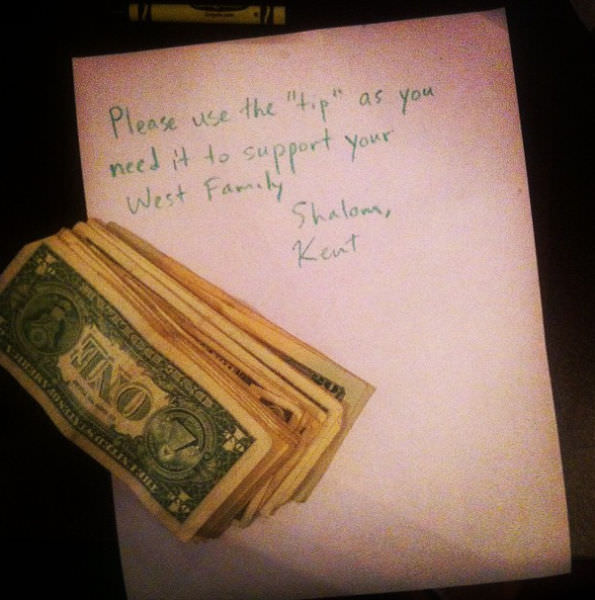 And random acts of kindness were happening everywhere.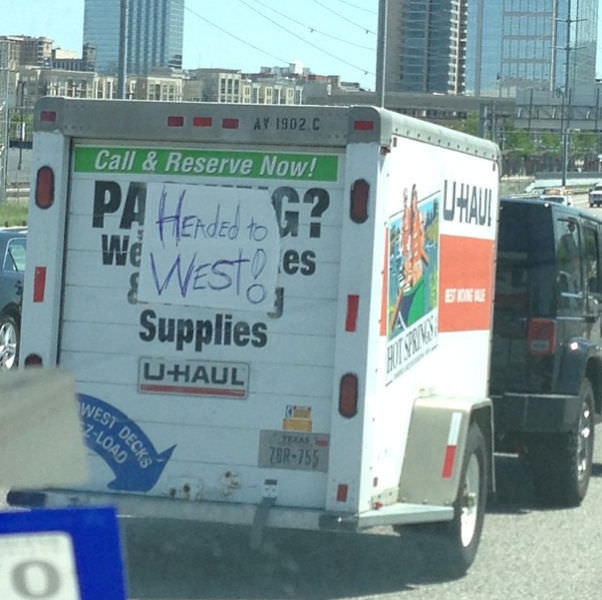 People across the country chipped in, sending whatever they could to Texas.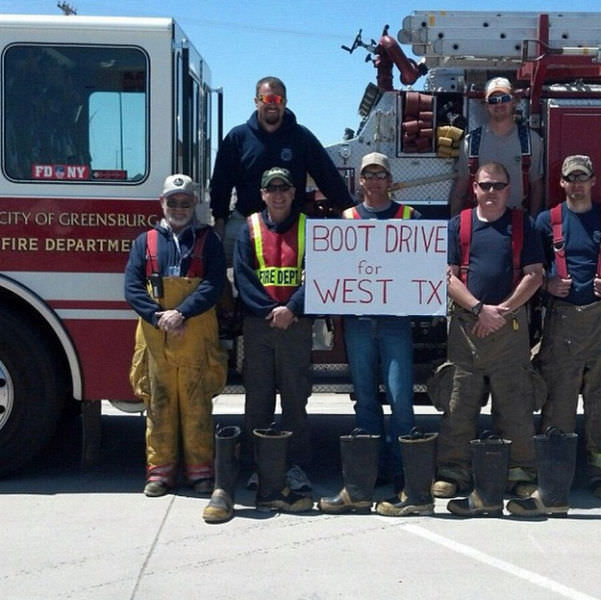 Members of the volunteer firefighters in Greensburg, Kansas, held a boot drive.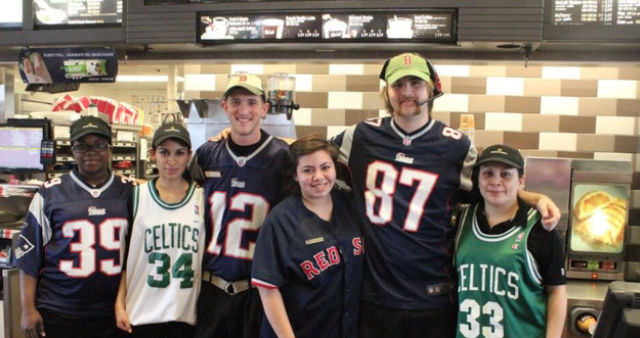 The Cleburne, Texas, McDonald's represented with their Boston gear.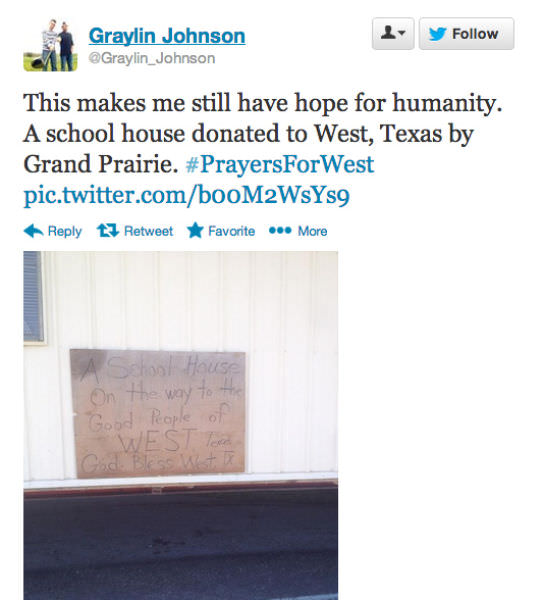 Someone even sent an entire schoolhouse!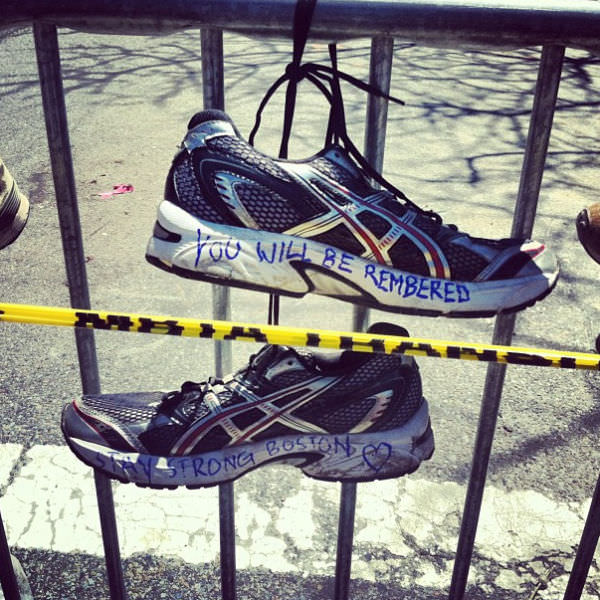 Back in Boston, people created a makeshift memorial.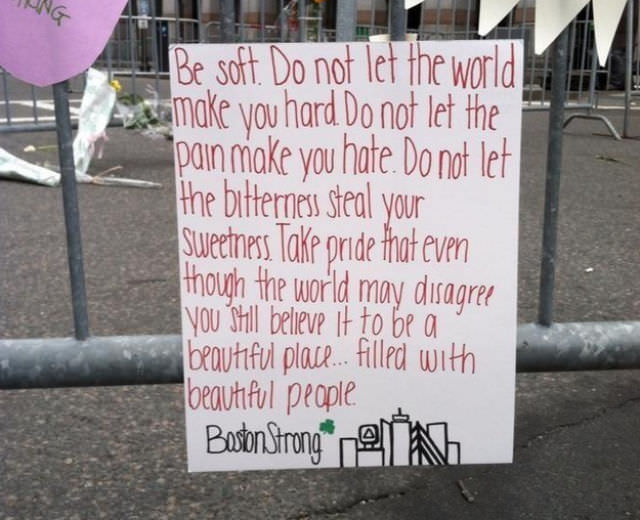 Some left signs.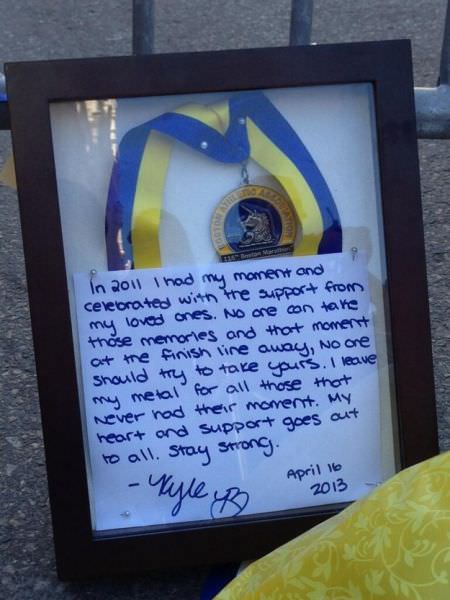 Others left their medals.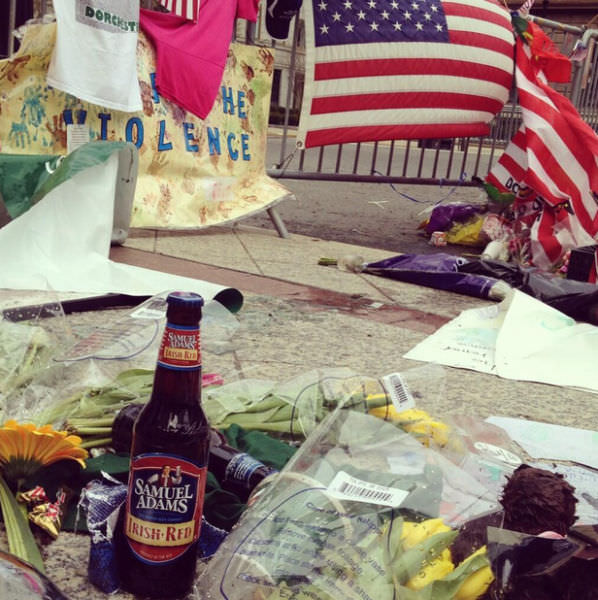 And there was Sam Adams.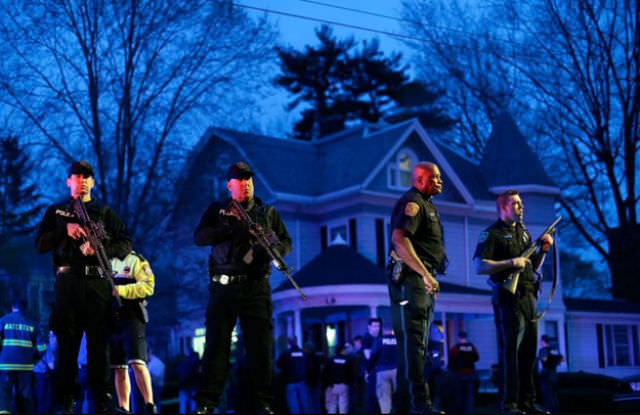 That night, the Boston PD flexed their muscles.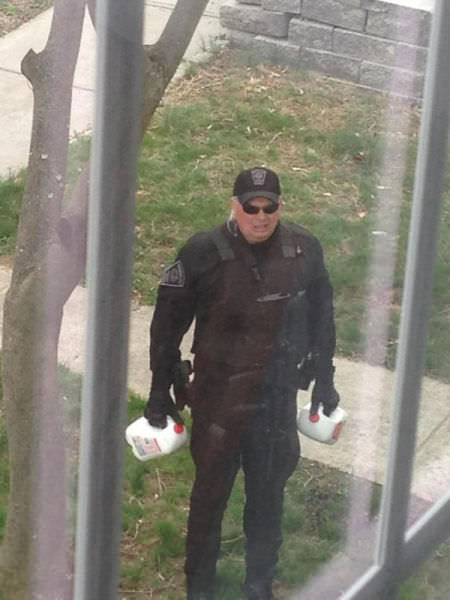 At daybreak, when officers made people stay in their homes, this guy brought milk to a family with young children.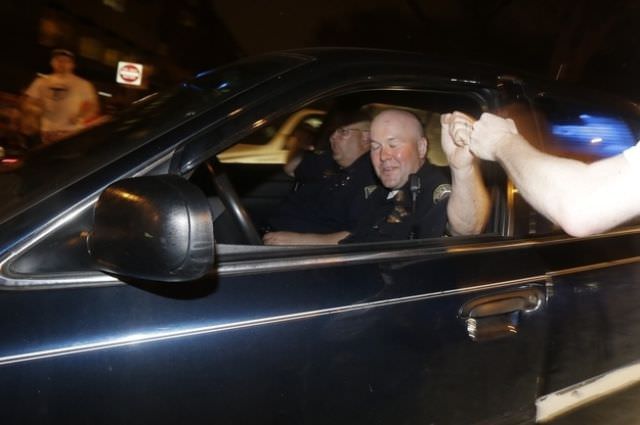 By nightfall, they got the suspect.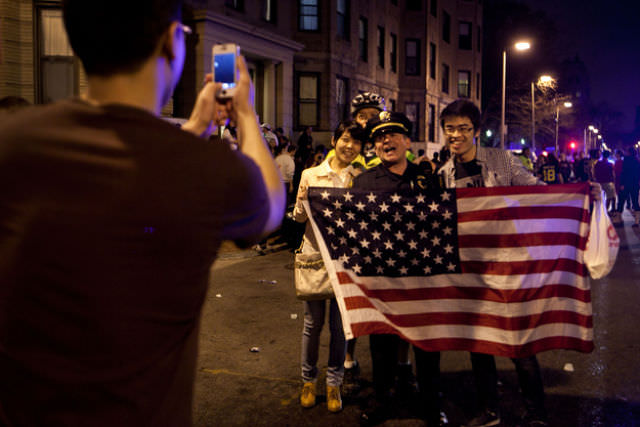 Naturally, everyone left their houses and partied in the streets.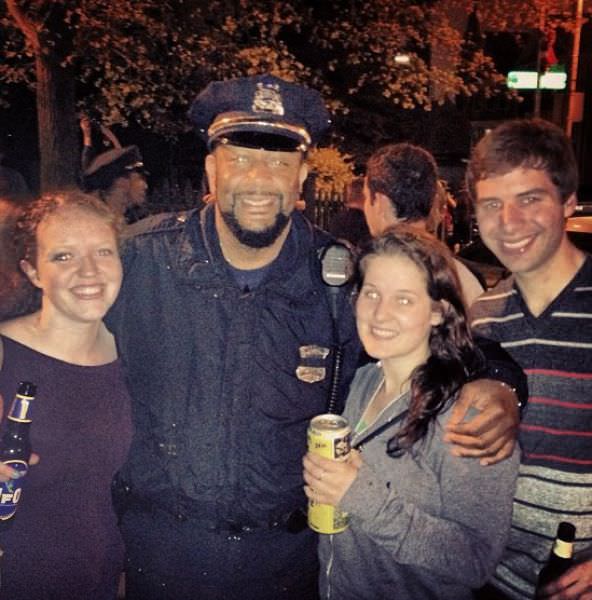 Police officers included. (Open container laws were apparently temporarily suspended.)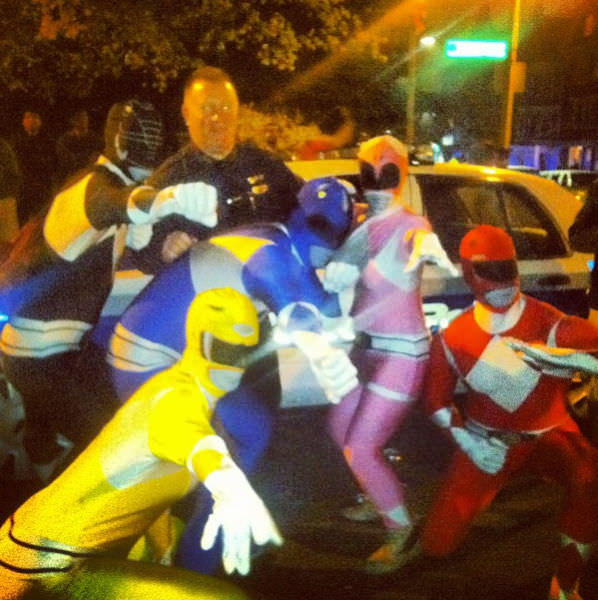 Even the Power Rangers showed up.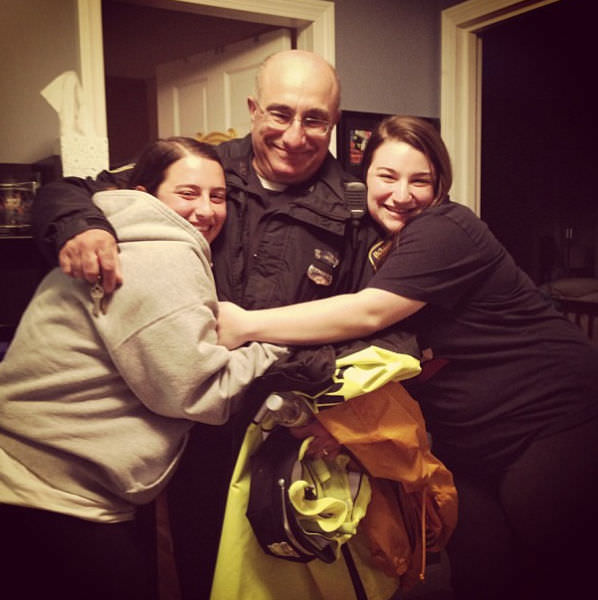 At last, police officers could rest and go home to their families. This picture was captioned on Instagram: "He's home!!! Safe and sound after a long four days. Never been more proud."
Submitted by: Lina C.