Reigning British monarch, Queen Elizabeth II, is said to have more than 300 pieces of jewelry in her personal collection - some 98 brooches, 46 necklaces, 34 pairs of earrings, 15 rings, 14 watches, and five pendants. Although the value of each individual piece is nothing short of jaw-dropping, the history and lineage behind them are arguably even more impressive, from the royal women who wore them, to the diamonds contained in them that were previously part of other royal pieces. Here are some of the most famous pieces of royal jewelry, together with details of the royal women, in addition to the Queen, that have been known to wear them:
Kent City of London Fringe Tiara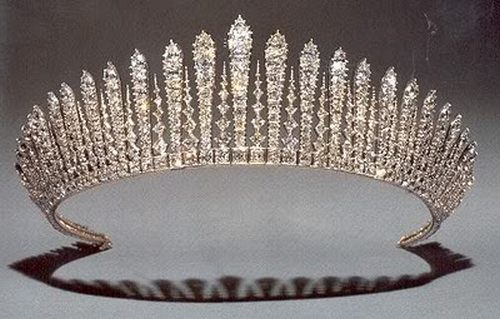 This tiara was given to Princess Marina of Greece and Denmark as a wedding gift when she married Prince George, Duke of Kent, in 1934. Since Marina, most of the Kent women have worn it as a bridal piece. It can also be worn with a necklace of diamonds over the top.
Greville Chandelier Earrings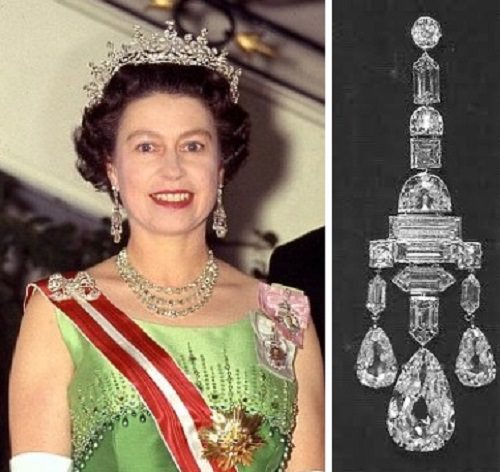 Dame Margaret Helen Greville, a British socialite and philanthropist, had these earrings specially made for her by Cartier in 1929. She bequeathed them to Queen Elizabeth the Queen Mother on her deathbed in 1942. Queen Elizabeth II was very fond of wearing them during the early years of her reign, however, she now tends to wear pearls to formal occasions instead.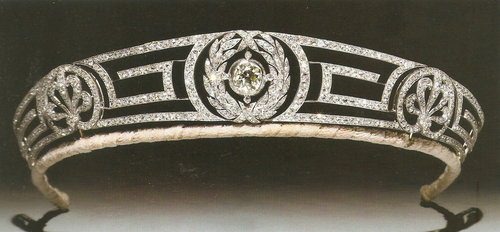 Princess Alice, also known as Princess Andrew of Greece and Denmark, was the first royal to wear this unusual tiara. She was the mother of Prince Philip, husband of Queen Elizabeth II. The tiara was given to the Queen as a wedding present, although she has never been seen wearing it. She actually gave it to her daughter, Princess Anne, who wore it on many occasions. The Princess' daughter, Zara Phillips, was the last person seen wearing it – on her wedding day in 2011.
Cambridge Lover's Knot Tiara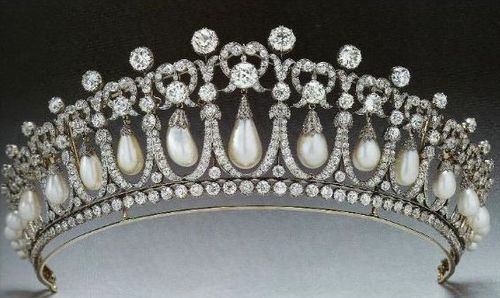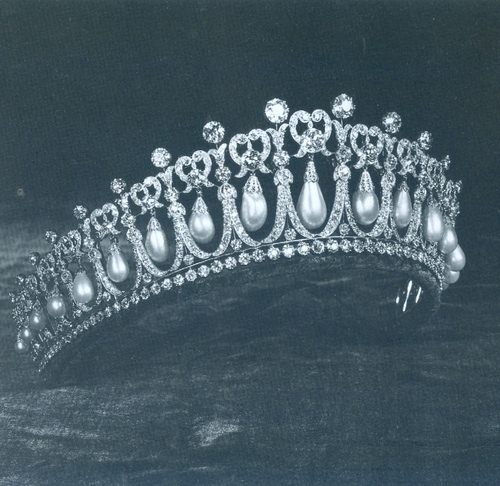 One of the most famous and recognizable pieces in the royal collection was commissioned in 1913 by Queen Mary. It is most notable for its 19 enormous pearls that swing from diamond frames topped off with "true lover's" knots. Queen Elizabeth II inherited it in her coronation year, 1953, and wore it at various formal engagements during that decade. More recently, the tiara was worn quite frequently by Princess Diana prior to her tragic death in 1997.
Festoon Necklace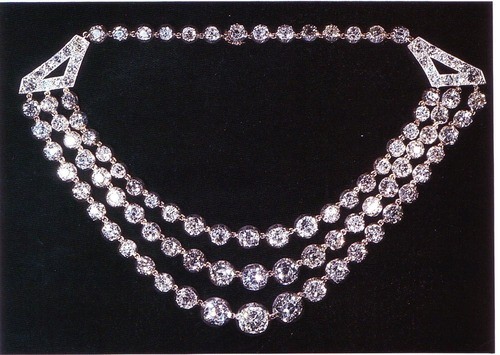 This stunning necklace was made from 105 diamond collets and commissioned by King George VI in 1947. It features three diamond-laden strands, which are hung between two diamond triangles at either end. It contains 170 carats of precious stones and is worn by Queen Elizabeth II on more formal occasions.
Russian Kokoshnik Tiara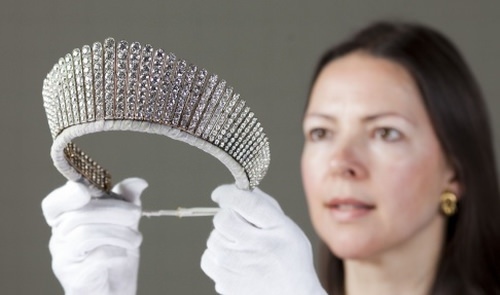 This tiara was actually created as a silver wedding anniversary present for the then King of the United Kingdom and his wife, Queen Alexandra of Denmark. It was given to them by Lady Salisbury on behalf of the United Kingdom's 365 peeresses. It was inspired by traditional Russian headpieces and contains no less than 488 brilliant cut diamonds set on white and yellow gold.
Princess Michael of Kent wears the tiara in a portrait.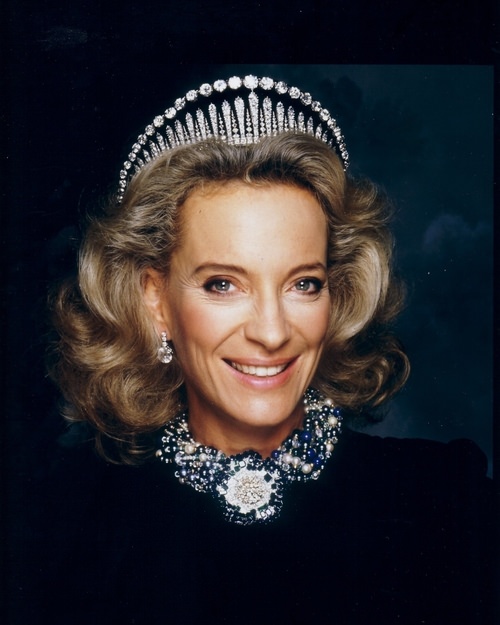 The Queen has been known to enjoy wearing the tiara for events and public appearances over the decades.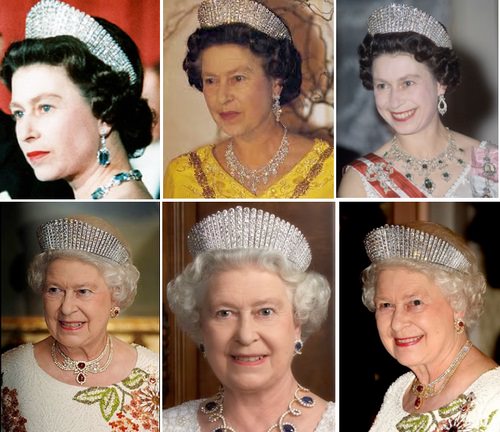 Content and Image Source: Tumblr