It's safe to assume many people have picked up new hobbies during the pandemic. One hobby that is actually surprisingly popular is metal detecting. The benefit of this activity is that it could lead to discovering a jackpot. For example, in 2009, an amateur named Terry Herbert unearthed the Staffordshire Hoard using a store-bought metal detector. The Staffordshire Hoard is the largest collection of Anglo-Saxon gold and silver ever found, worth £3.2 million ($4.5 million).
Of course, if you go into metal detecting with such grand ambitions, the experience is bound to be quite frustrating. But when you have the right mindset, even a 'small' find can be exciting. Although treasures like the Staffordshire Hoard aren't discovered every day, far from it, metal detectors still celebrate the cool antique items they find. Here are some of those unique finds, ranging from a Viking brooch to an old Soviet motorcycle.
1. A time capsule dating over 100 years back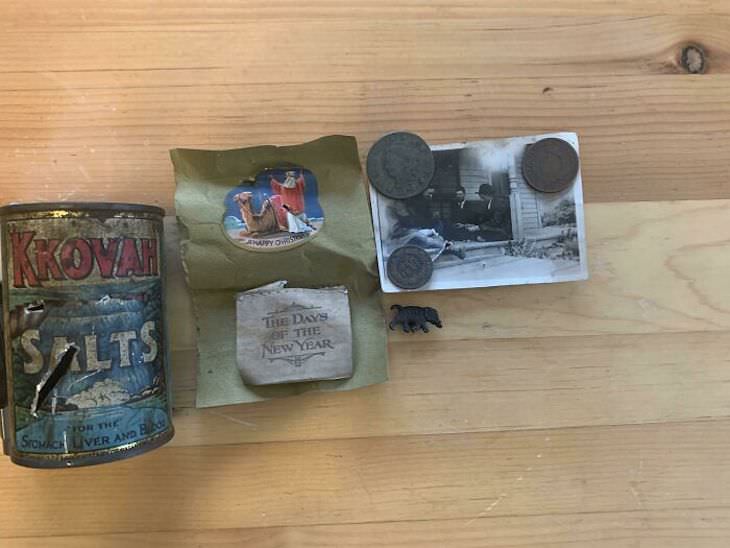 2. This ring was identified as late medieval dating around 1450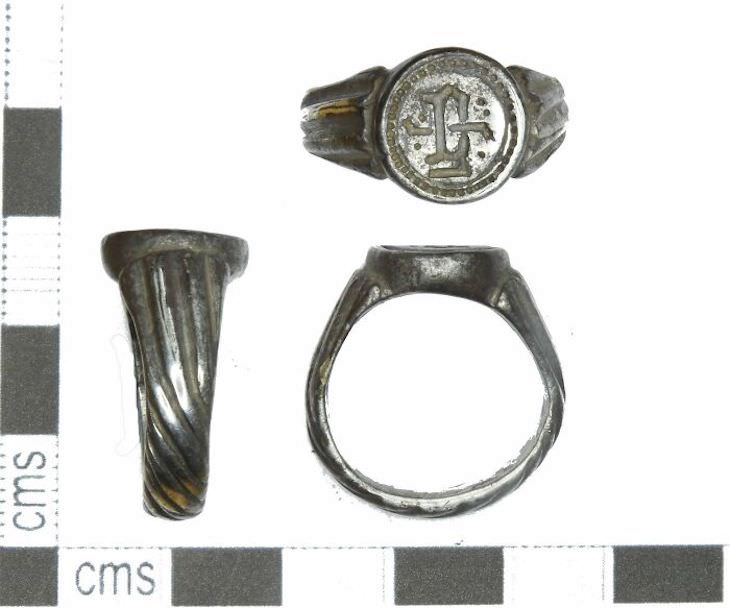 3. "First time ever detecting, first beep I heard. Found an earring I lost as a little girl (probably 15 years ago) about 2inches down. "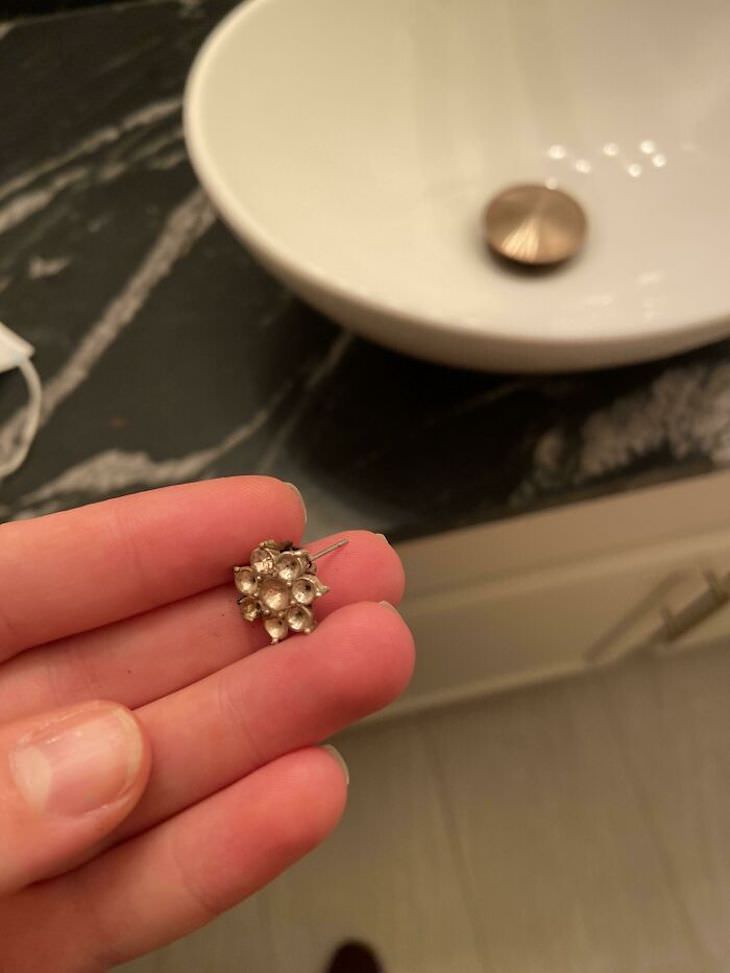 Related: 12 Vintage Items of the Past Found by Chance
4. Motorcycle L-300. According to archaeologists, this motorbike was hidden by the retreating units of the Soviet Army in the summer of 1941.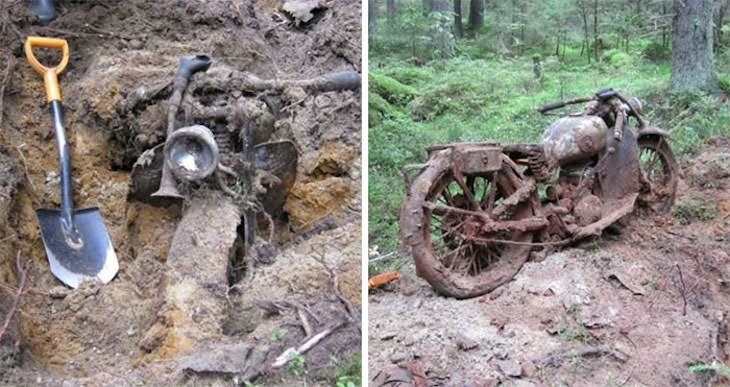 5. A Dollar coin from 1851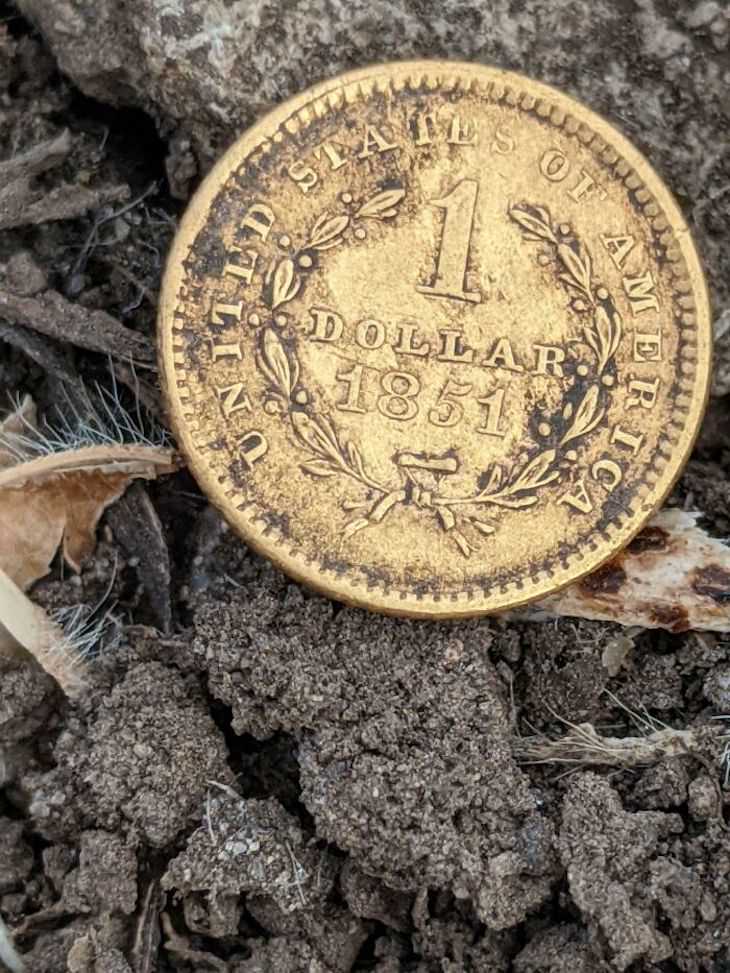 6. This medal is from the Carnival of Fun, a four-day event that took place in Grand Rapids, Michigan based on a similar event in Rome, Italy. The first Carnival of Fun was held in October 1897.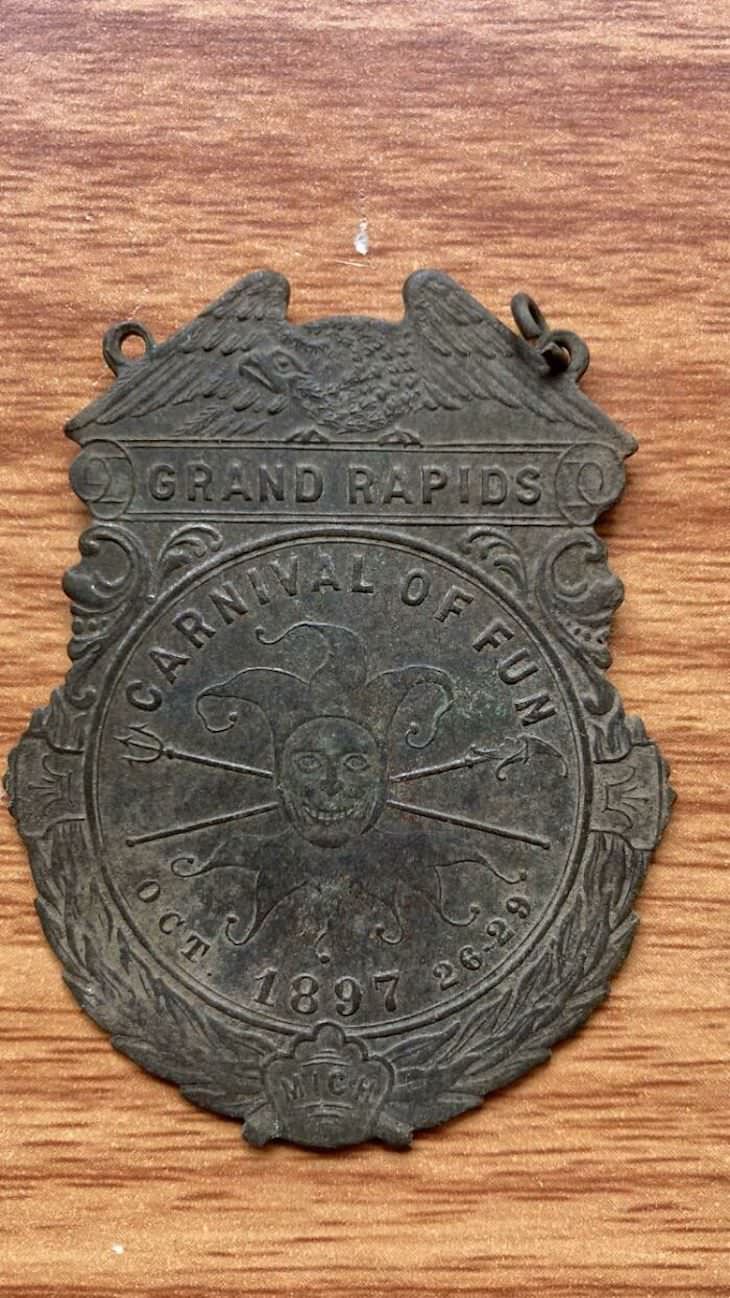 Related: 8 Shocking Items Unearthed During a Home Renovation
7. The guard from a Viking sword found in a field in Norway.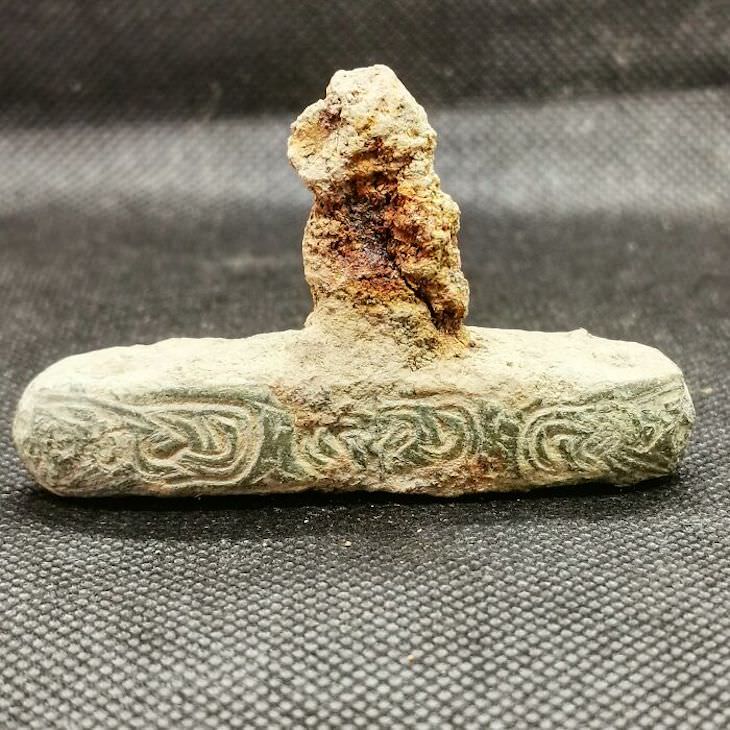 8. Henry III silver hammered coin, circa 1250, England.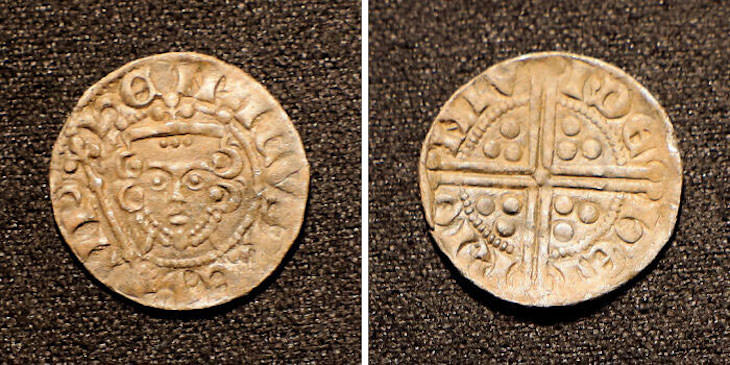 9. A World War II paratrooper wrist compass.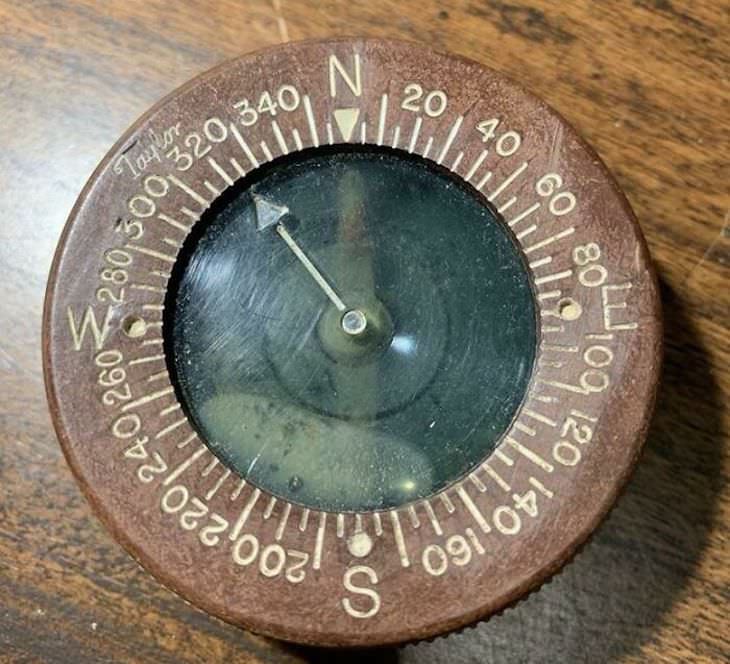 Related: When People Stumbled Across Fascinating Vintage Things
10. Silver rings found in 2019, dating from 1900 to 2019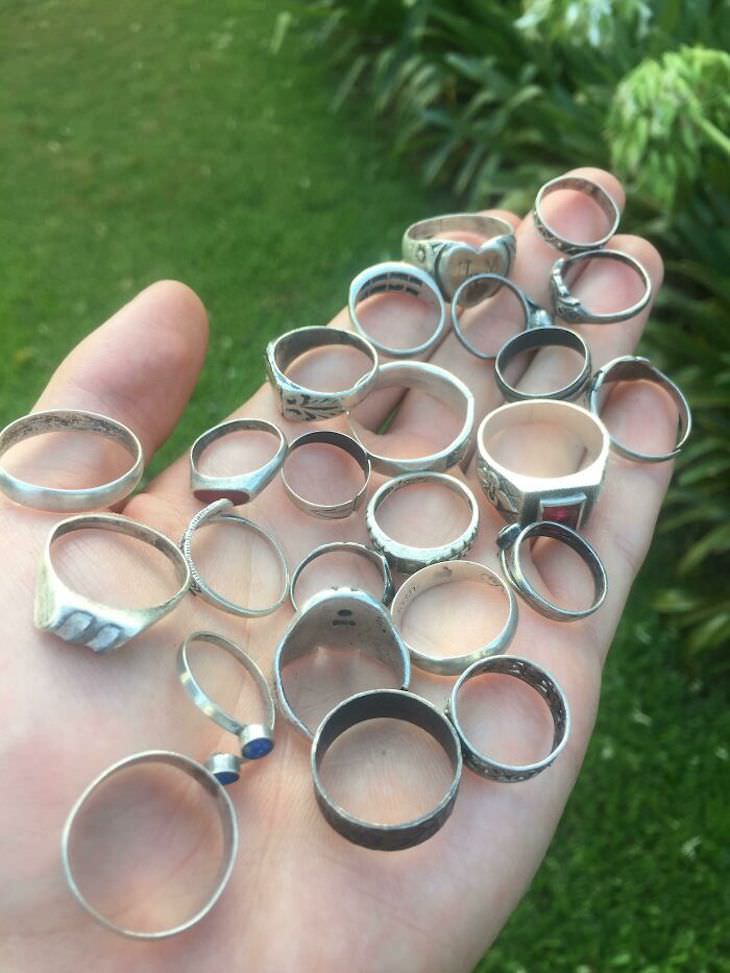 11. A gold ring from an unknown era, weighs 5g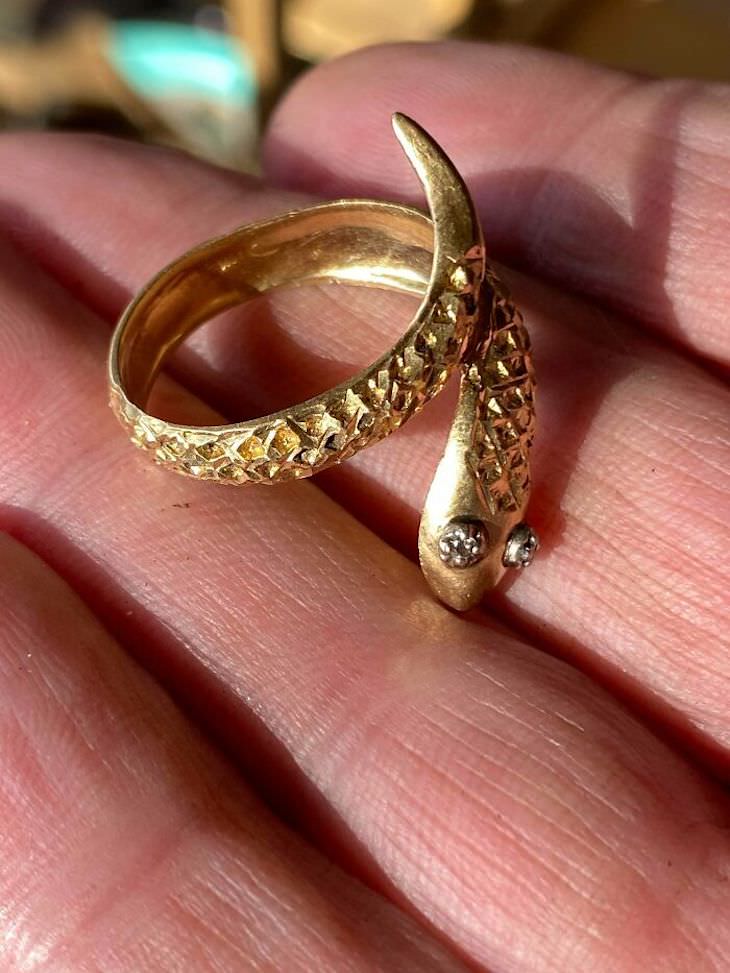 12. Not gold, but still a really cool find!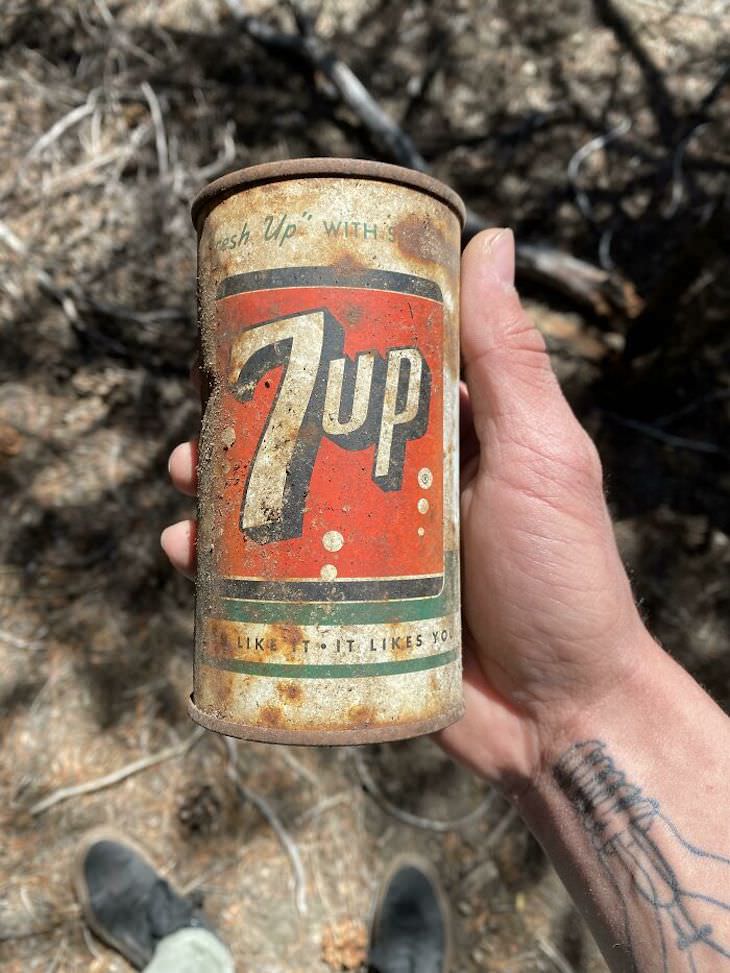 13. "Found this pretty brass lipstick tube with bright fuscia lipstick still inside".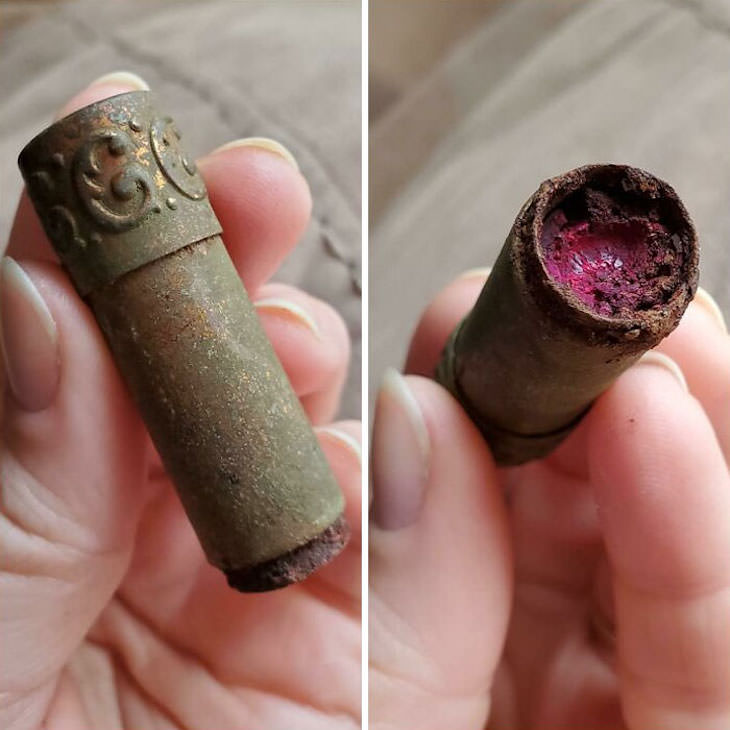 Related: Some of the Strangest Things People Have Found
14. An old toffee hammer from (presumably) one of the oldest candy companies in western Canada.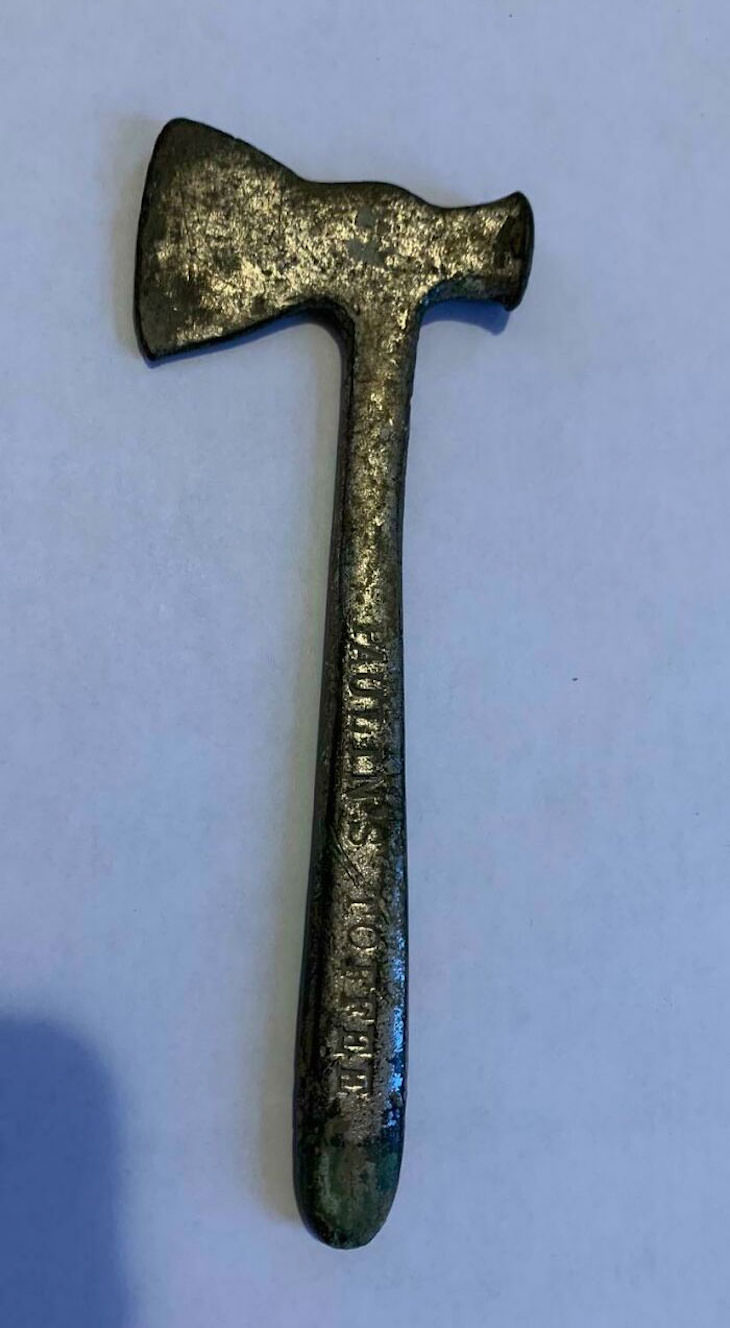 15. A small Viking era broach from Finland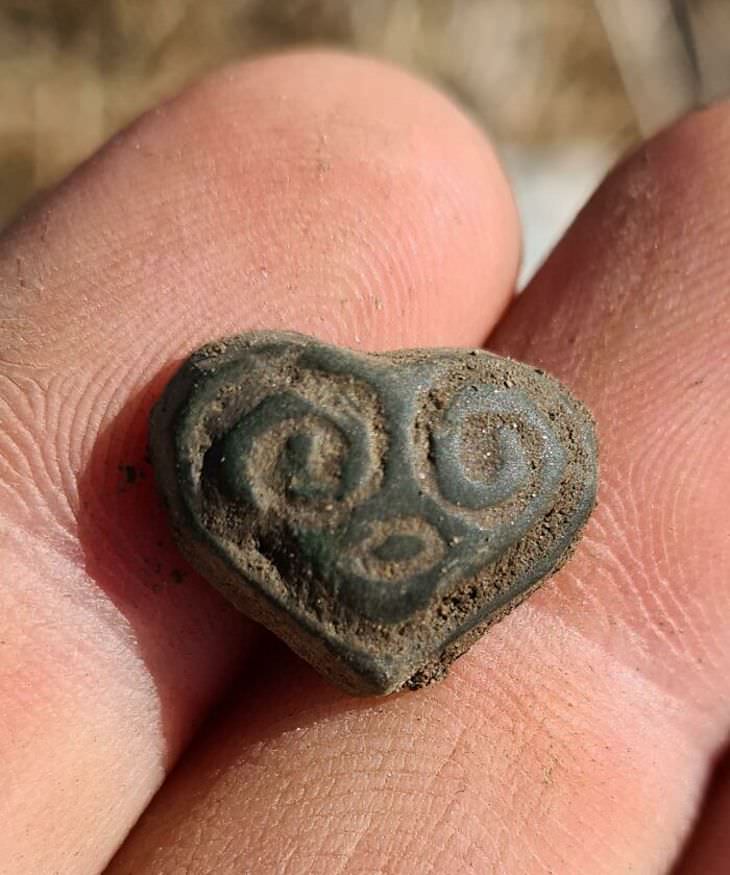 16. "Found this brooch today I'm guessing it's Victorian. I think the stones are amber and it looks like it used to be gold plated."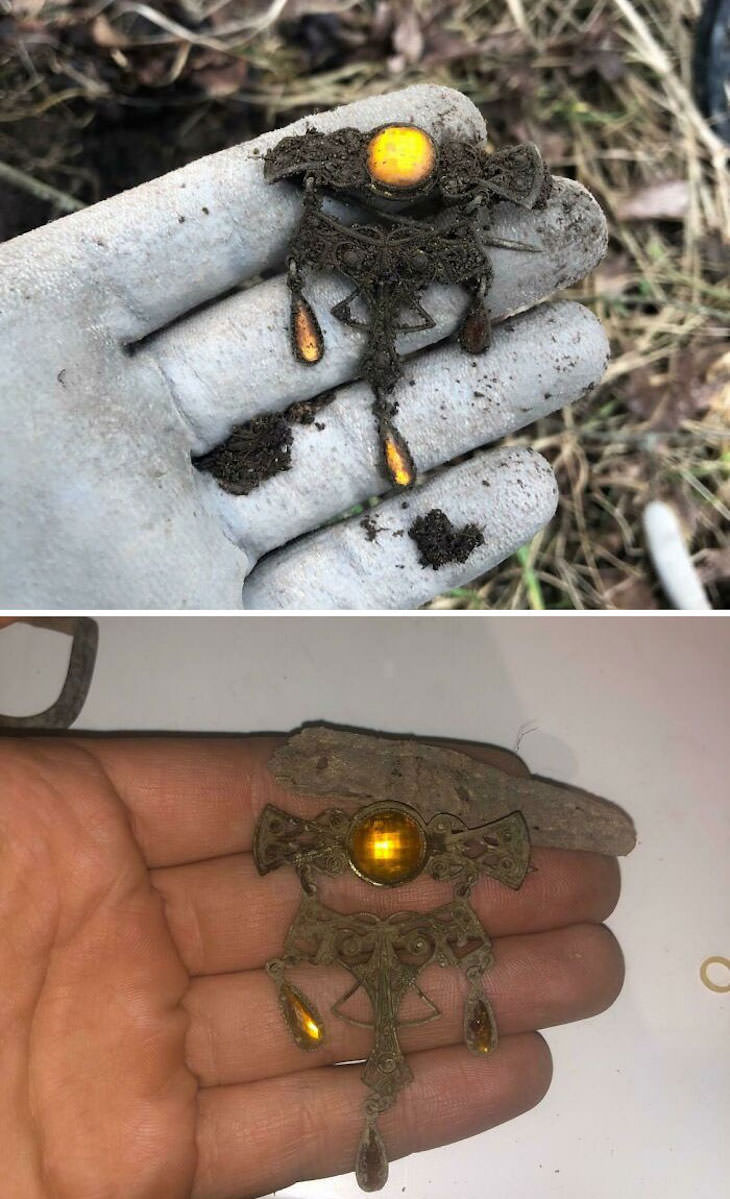 17. A dagger from an unknown era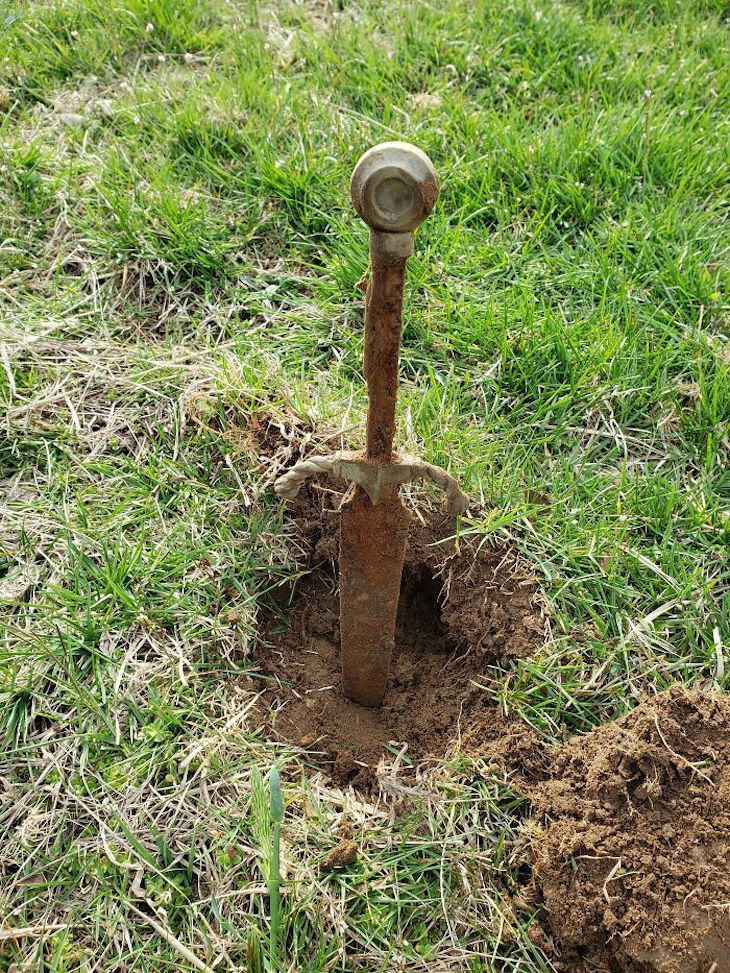 18. A cast lead Mickey Mouse from the 1930s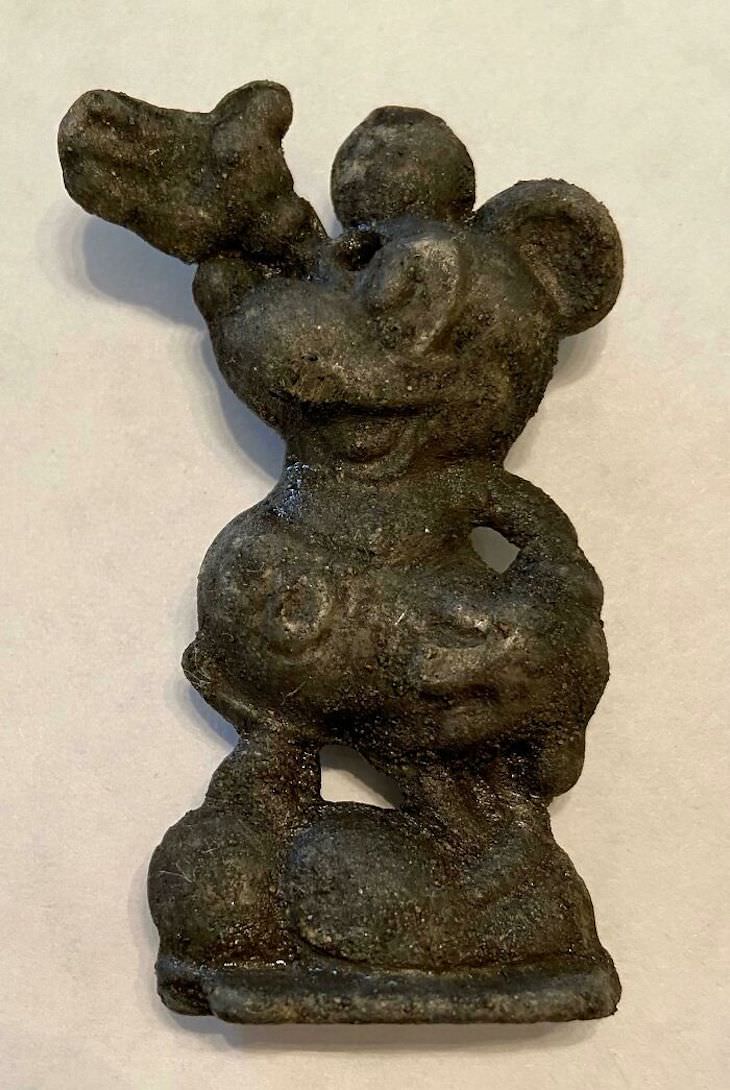 19. A silver pendant dating back to 227 years ago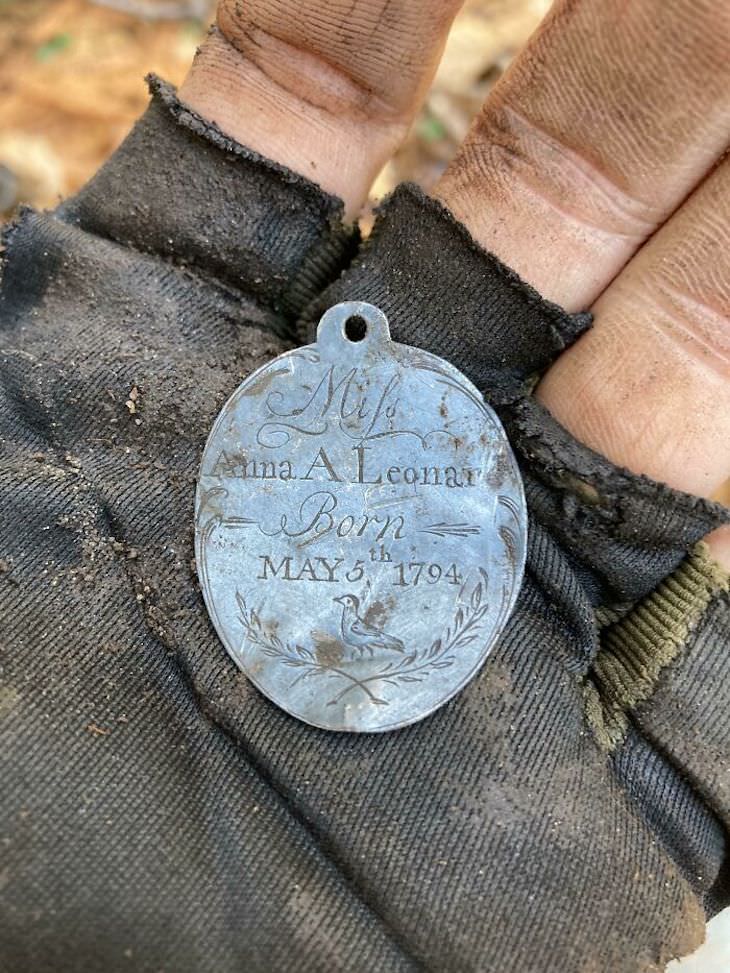 20. An antique watch collection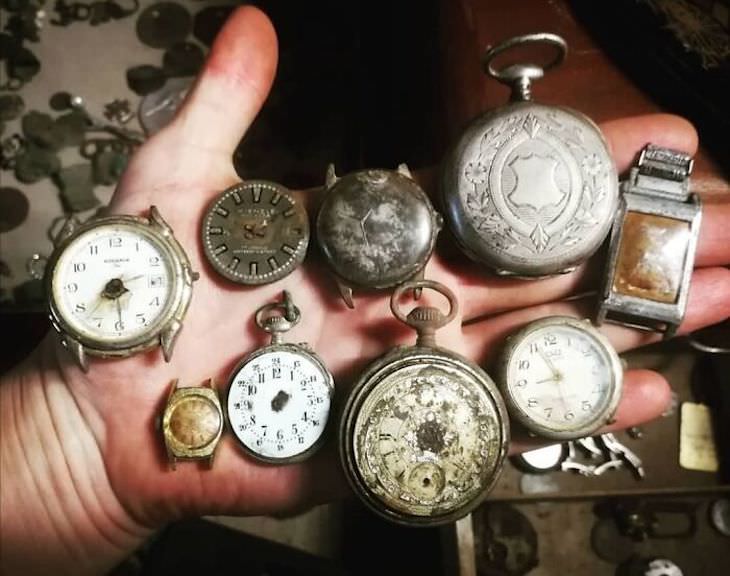 21. A WWI Canadian military canteen that has been sitting in 40 feet of water for over 100 years.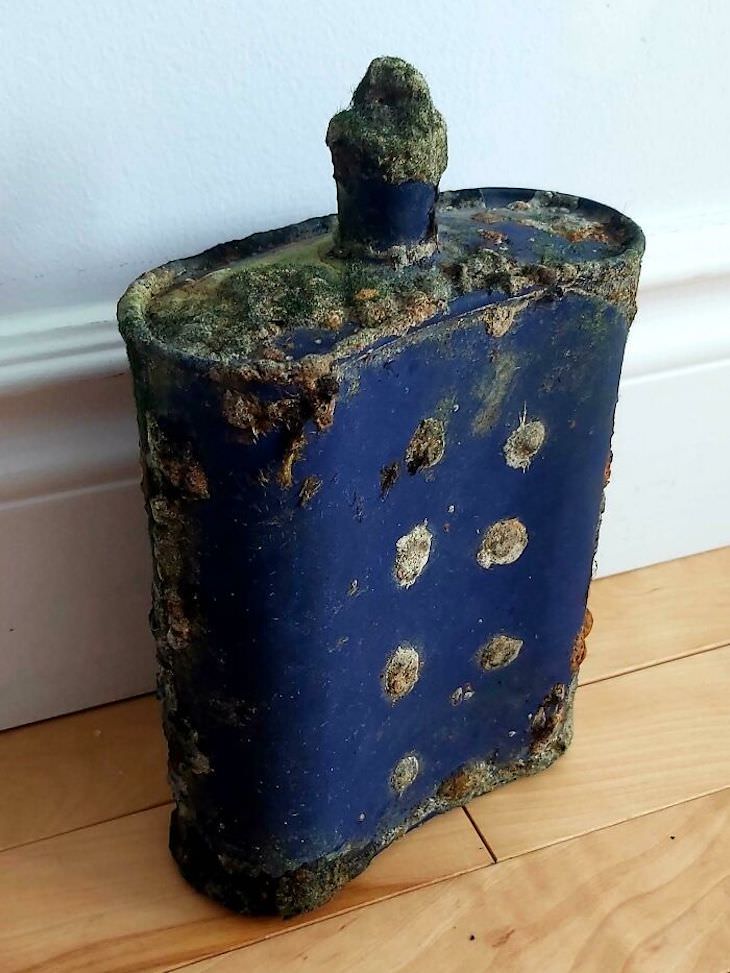 Source of images: Metal detecting: treasure hunting / Reddit
Share these interesting images with others!