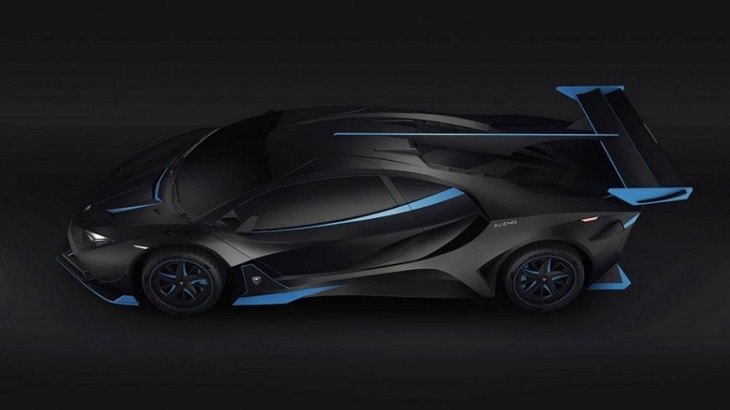 Created by a Bulgarian company that nobody has even heard of before, the Arcanum lays down the longest, brashest, and most ridiculous set of promises that you will ever see in a press release.
Alieno's very first car, if these statements can be believed, will instantly become the fastest, most powerful and most technologically advanced production car on the planet. Let's take a look at some of the company's eye-popping claims.
Electrical Powertrain: Face-Melting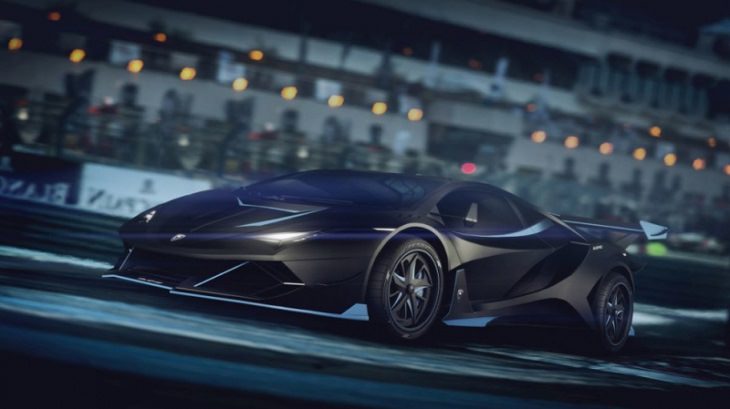 Thousand-horsepower cars are officially slow now. The Arcanum will come in four models, from the 2,610 horsepower RP2 (RP standing for Raw Power) all the way up to the RP5, which smashes out 5,221 horsepower and 8,880 Nm of torque. That's about three and a half times more torque that you'd get from the motor in a really good 18-wheeler logging truck.
To take another example, the Tesla model S recruits about 750 horses in ludicrous mode on its way to a 2.8-second 0-60 mph time. The Arcanum promises to be seven times as powerful.
Battery and Charging: Ridiculous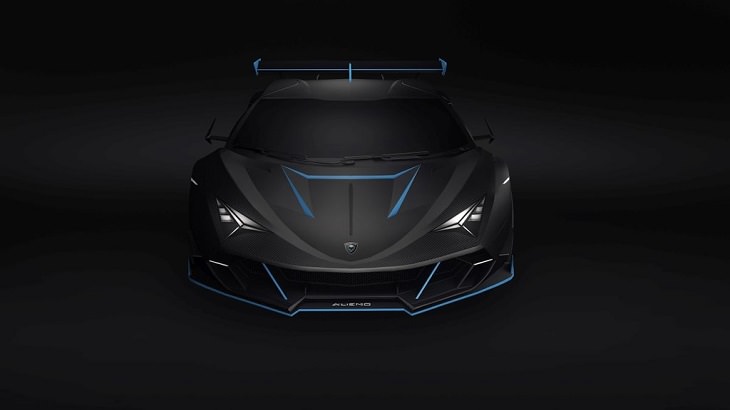 The ridiculous figures don't stop at the powertrain. You can spec the Arcanum with up to 180 kilowatt-hours of battery, giving a range as far as 1,020 km (634 miles), pipping the upcoming Tesla Roadster's 1,000 km range promise.
The Arcanum will run an 800-volt battery system that uses high energy-density graphene lithium polymer cells alongside auxiliary supercapacitors to deal with the monstrous peak discharge rates that a car like this will require. So what is that peak discharge we talk of? Try 23.4 megawatts or enough to power 15,210 homes.
What about charging? Well, Alieno says that they'll provide a 2,700-kilowatt DC charging station if you want one, which will blast-charge the biggest 180-kilowatt battery from 0 to 100% in just four minutes. This is nearly 8 times faster than the world's fastest EV charger, which itself is so fast there's nothing on the market at the moment that can use its full flow rate of 350 kilowatts.
Aerodynamics: Pretty Out There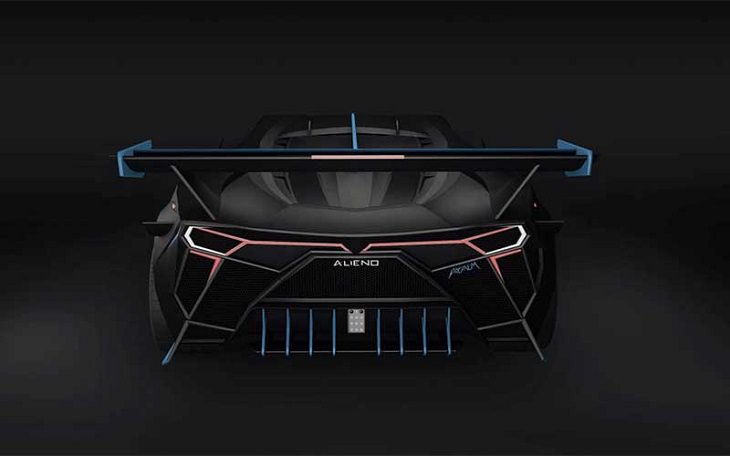 Alieno says that the Arcanum has "active, robotic, and adaptive aerodynamics." From the CAD images, we can tell that it's running some fairly serious ankle-stabbing splitters, alongside aggressive side skirting and an active rear wing that, at its most extreme angle, can flip up to be an air brake.
If we were to be picky, we might question the rigidly vertical design of the rear diffusers. They don't look like the usual shapes that result from extended wind tunnel testing. In fact, they look more like the kind of shapes you might end up with if you were trying to make the back of your car look like Darth Vader's helmet.
Actually, wait, they even admit it: "The aesthetics of special aircraft like F117 Night Hawk, F-22 Raptor, and SR-71 Blackbird, play a key role in the shaping of Arcanum," says Chief Design Officer Encho Enchev. He goes onto say that "the last influence in the design, comes from the cult movie series Star Wars and in particular from the helmet of Darth Vader. The only thing you need to do is to look at the rear of the car and use your imagination."
Chassis, Bodywork, and Interior: Carbon ad Infinitum.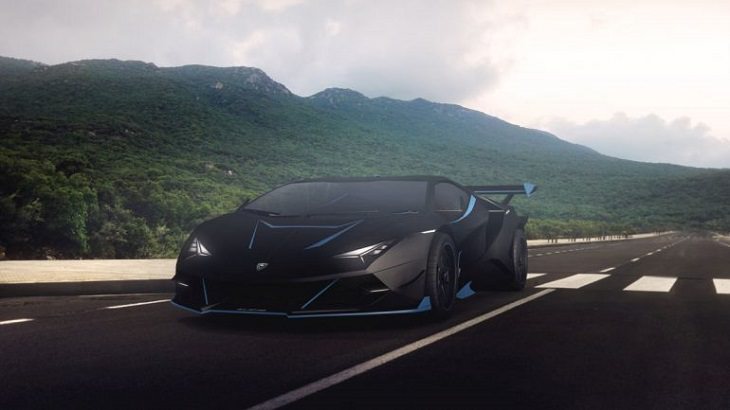 The chassis is a carbon-fiber honeycomb monocoque with separate carbon subframes fore and aft. The bottom is reinforced with Kevlar, as all good bottoms should be, and there are crumple zones should the harsh world outside come crashing in from any of the car's four sides.
The exterior? Carbon wherever possible, including the steering wheel and memory-adjustable robotic seats, which are covered with memory foam and a roll of Alcantara.
The suspension? Alieno's own suspension, which is very robotic. It's a double-wishbone/pushrod/rocker arm job with an adjustable anti-roll bar and electronically adjustable damping. If this wasn't enough, there's also independent ride-height adjustment at each wheel, in case you'd like to drive along at a jaunty angle or something.
The brakes? They will be primarily regenerative – they might as well be with 5,000 horsepower's worth of motors wrapped around the axles. There's not going to be many situations where you need more than that.
Electronics: Whoa!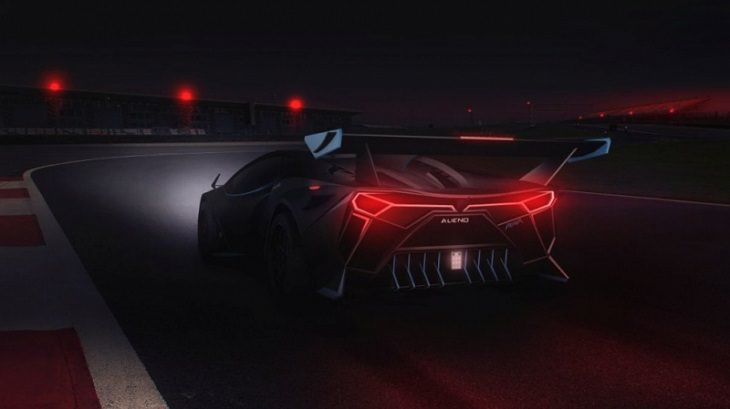 The Arcanum will come equipped with 17 cameras, 8 radars, one LiDAR, a GPS, an IMU, and a large number of other sensors.
The car can see in stereo at both the front and rear. The wing mirrors alone, have five cameras each. There are also cameras that monitor the emotional state of the driver and passenger. So what will the car do with these cascading streams of video? Well, it'll unlock itself when it detects your face, and there'll be driver assist systems.
We don't know what systems as these are classified at the moment, but it will have Alieno Artificial Intelligence, which, it is claimed, "assists the driver, prevents him from making mistakes, and teaches him how to improve his driving skills, style, and habit, with the sole purpose of being able to explore and use the full potential of the car.
Price: Super Expensive
Alieno is projecting that their Arcanum will be on the streets within 30 months, at a cost of $1.76 million. By then, they have plans to have between 8 and 24 new models under construction (each with similar performance and pricing to the Arcanum but vastly different looks), as well as a new production center and test track in Tuhovishta, Bulgaria.