When 29-year-old Patrick Schmidt decided that he wanted to take a major time-out from the rat race, he hatched a plan. He and his dad bought an old school bus for $4,500 and set to work converting it into a dream motor home. Take a look at the impressive results: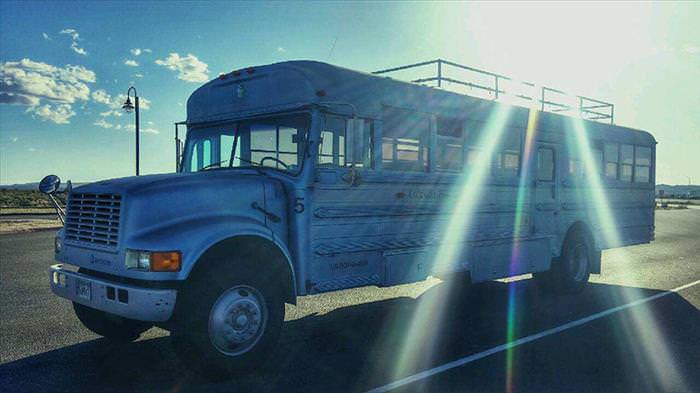 It all started with an old school bus that was previously owned by a church. It had been well-maintained and the mileage was low.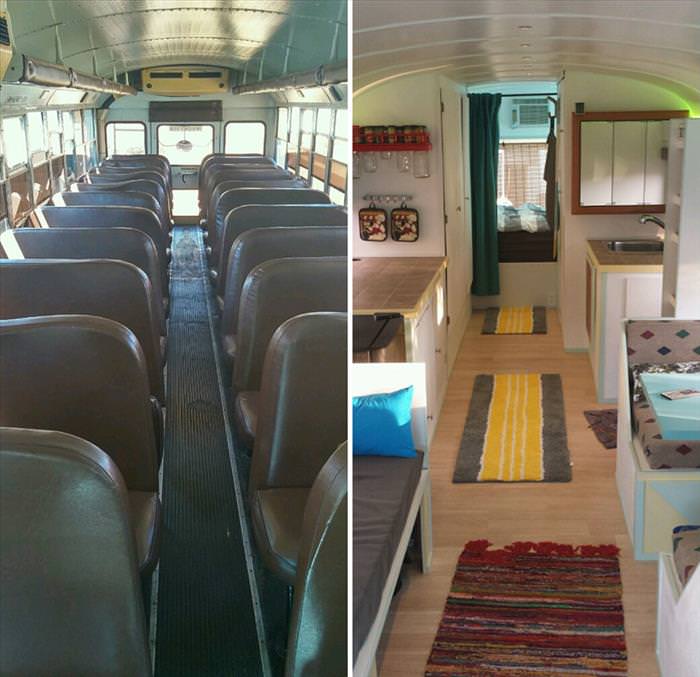 This before and after shot shows how Patrick an his dad completely transformed the bus' interior.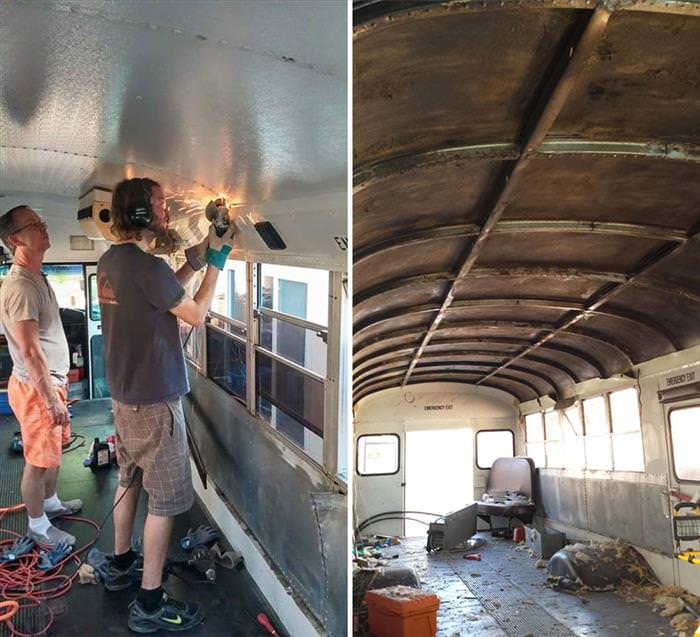 Patrick and his dad hard at work removing old rivets from the bus' roof before installing new insulation and roof lining.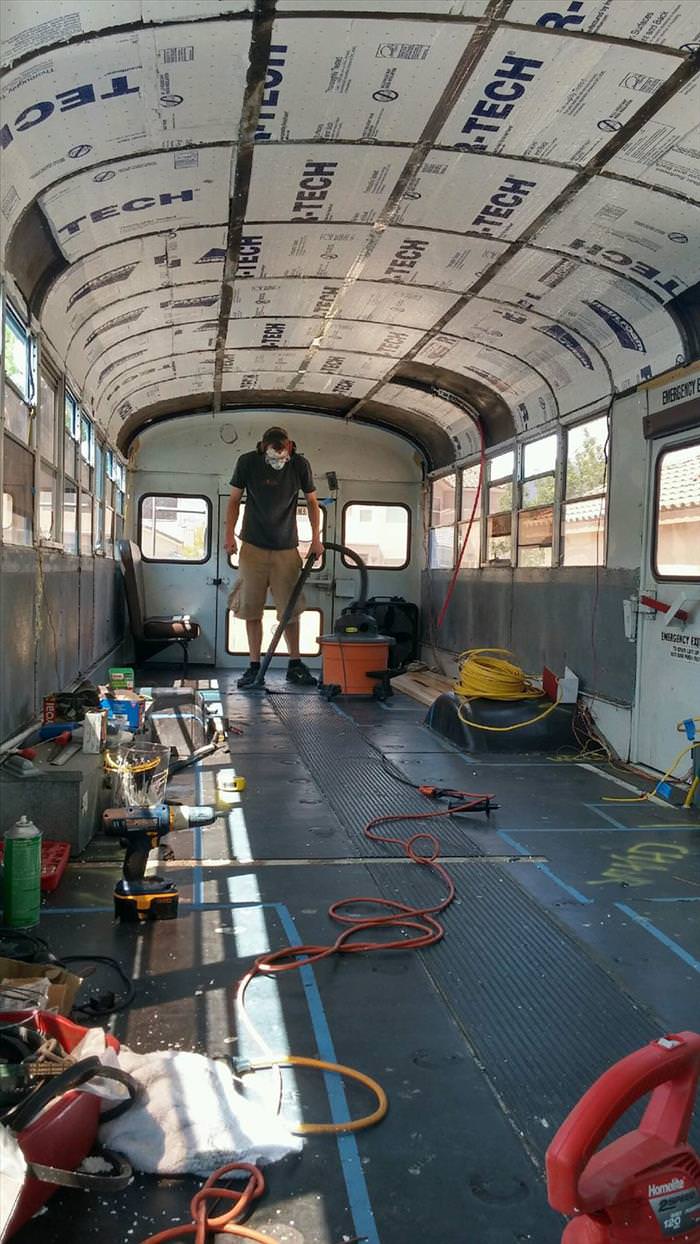 The build took father and son three months of hard work and $9,000 but...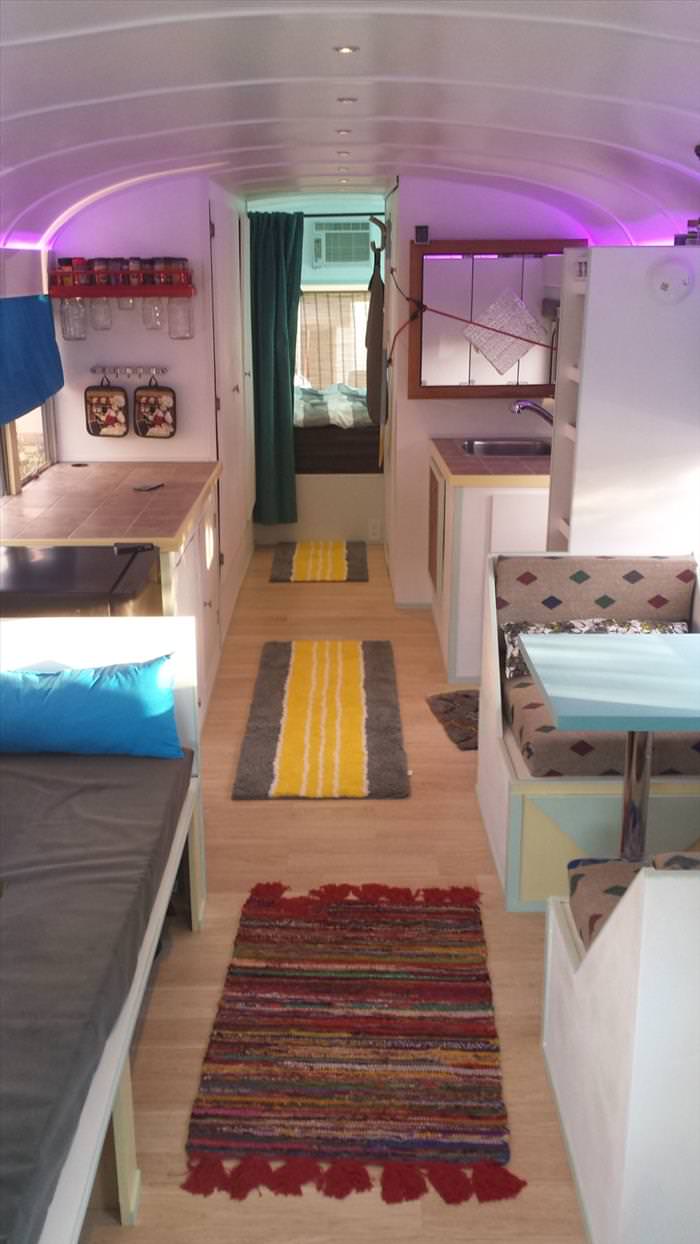 ...the final result turned out truly spectacular!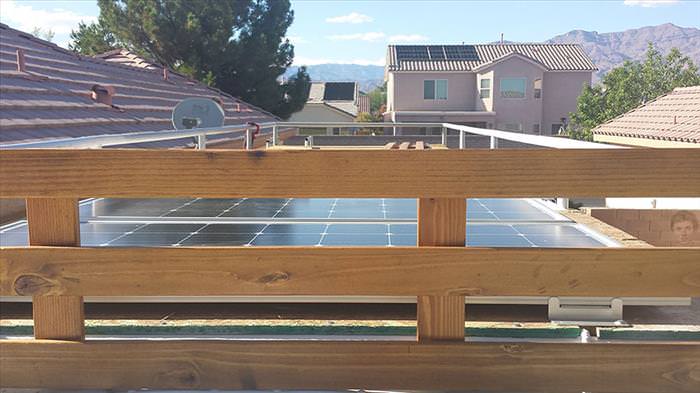 The bus features solar panels on its roof to supply most of its energy needs.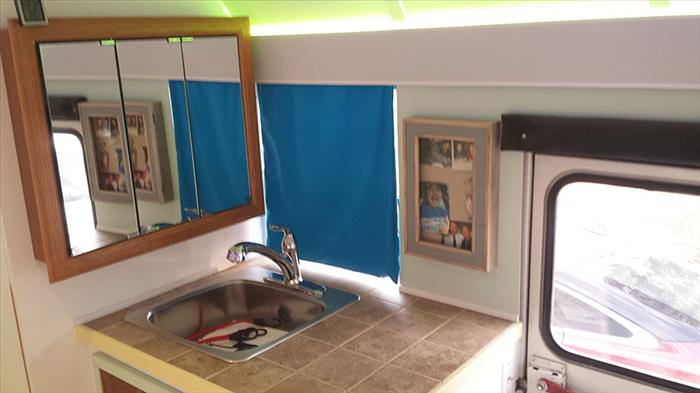 There's even a sink complete with a tiled counter-top.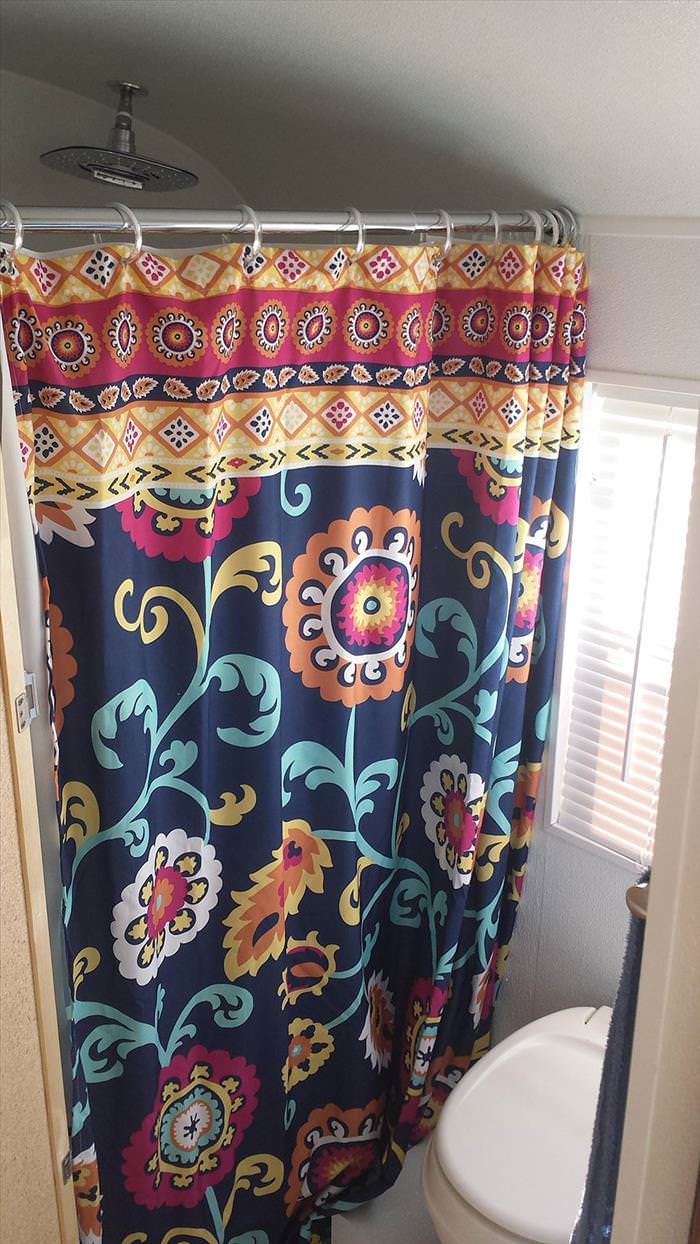 No motor home would be complete without a complement of bathroom facilities...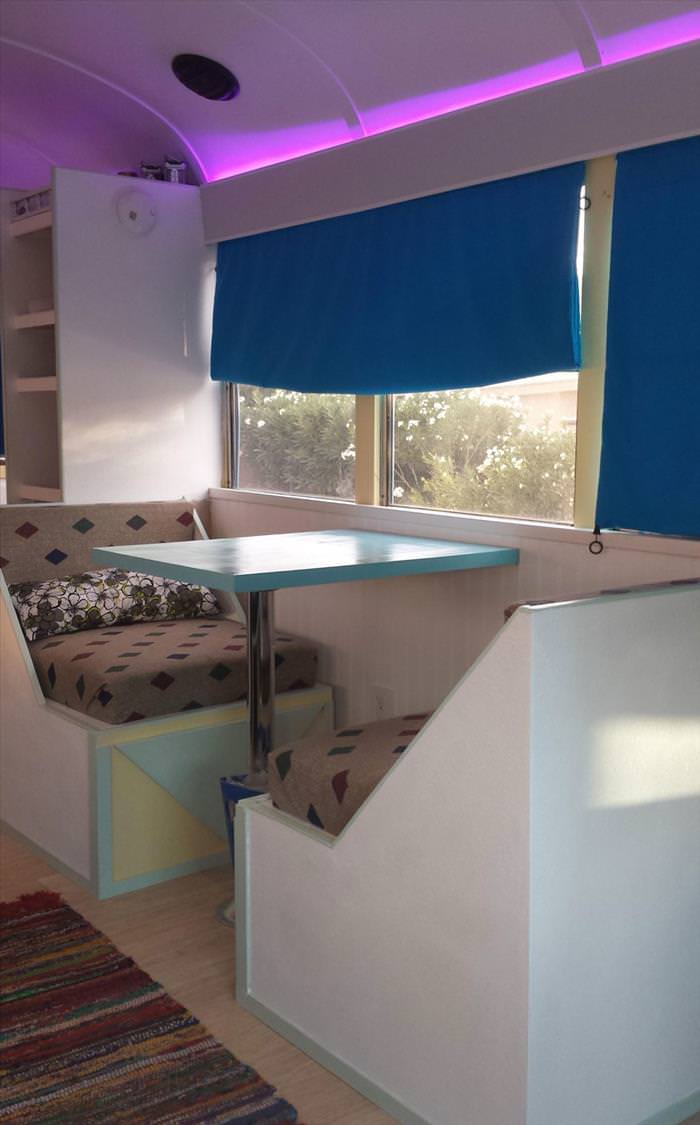 ...or pink LED accent lighting.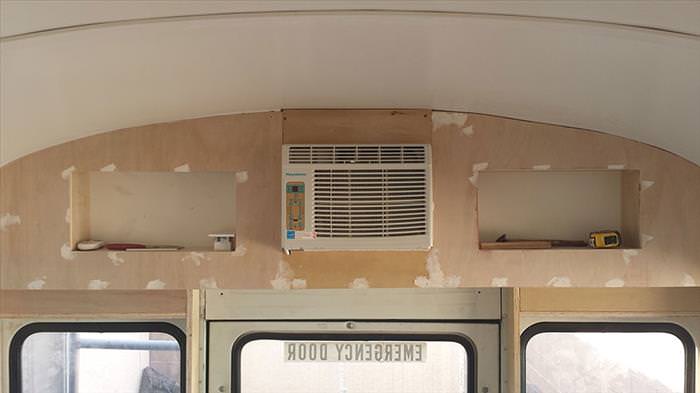 Installing a new air-conditioning unit was his dad's idea, Patrick admits.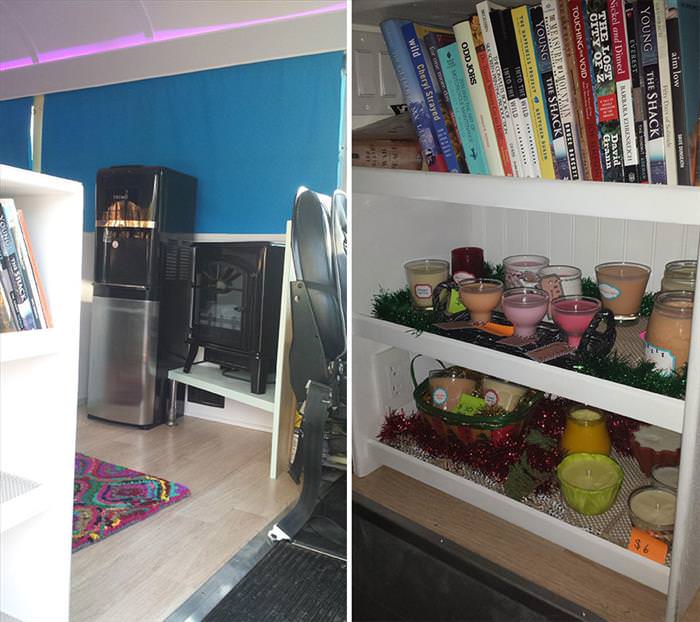 Not a bad place to be while on a 10,000-mile-long road trip through 30 U.S. states.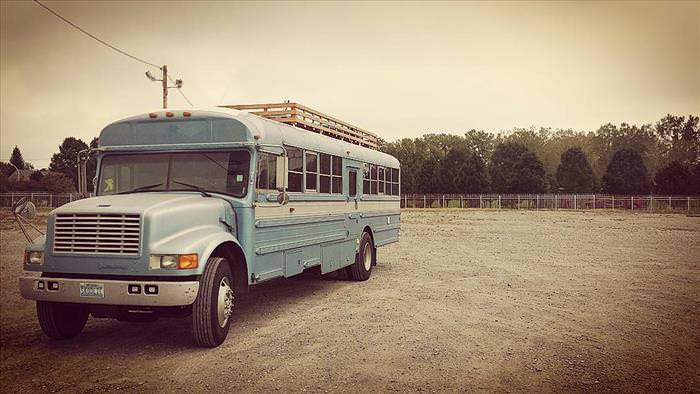 Patrick is planning a stay in Florida in March before heading home to Las Vegas and then on to Seattle. He's really living life out on the open road.
Content and Image Source: BoredPanda