The annual rice harvest in the Niigata Prefecture of Japan is a major event that attracts crowds of visitors. But all the people are not here to enjoy a delicacy or join the harvest, they come to look at the giant animal sculptures fashioned out of straw leftover from rice production.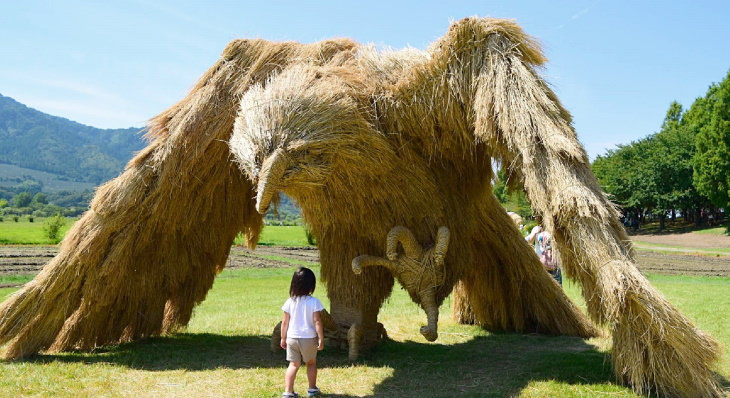 Traditionally, the straw is composted, fed to farm animals, or fashioned into mats, sandals, and other home items. But in 2006, local farmers found another creative way to use up the surplus rice straw, or "wara" in Japanese. They teamed up with the Musashino Art University in Tokyo and founded the Wara Festival.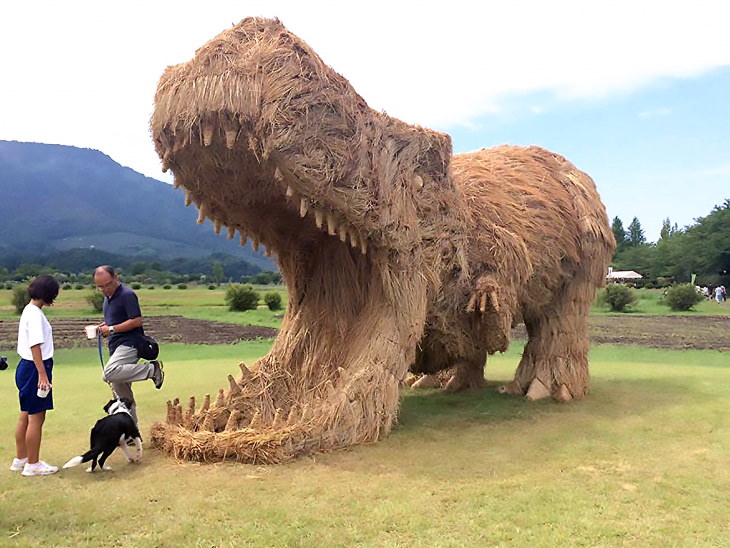 Held since 2008, the outdoor festival is a collection of huge animal figures, some as tall as 30 feet, spread around the green landscape of Uwasekigata Park at the Nishikan Ward. The festival was on pause in 2020 due to COVID-19, but it returned this year and will continue until October 31, 2021. Scroll down to see these enormous straw creations!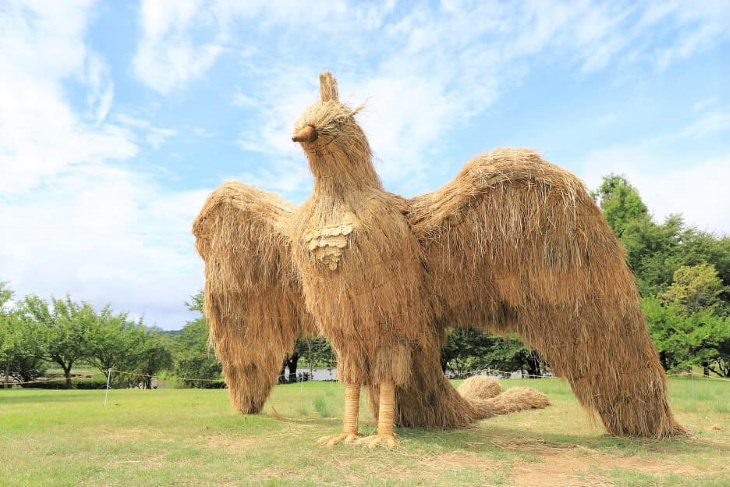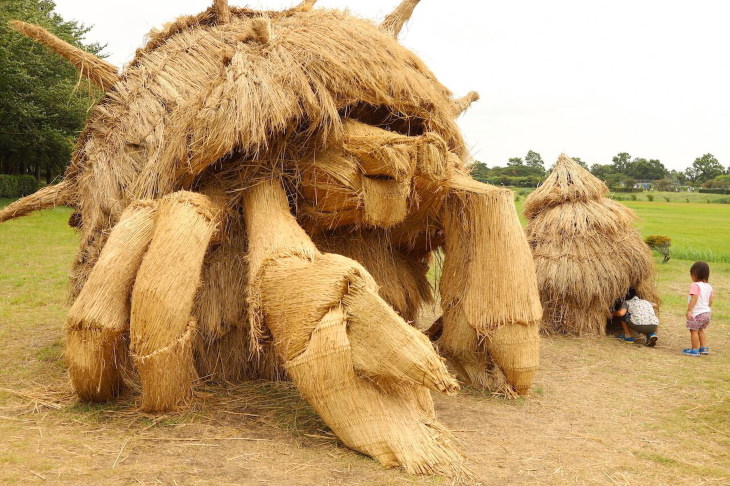 Share these cool straw sculptures with family and friends!