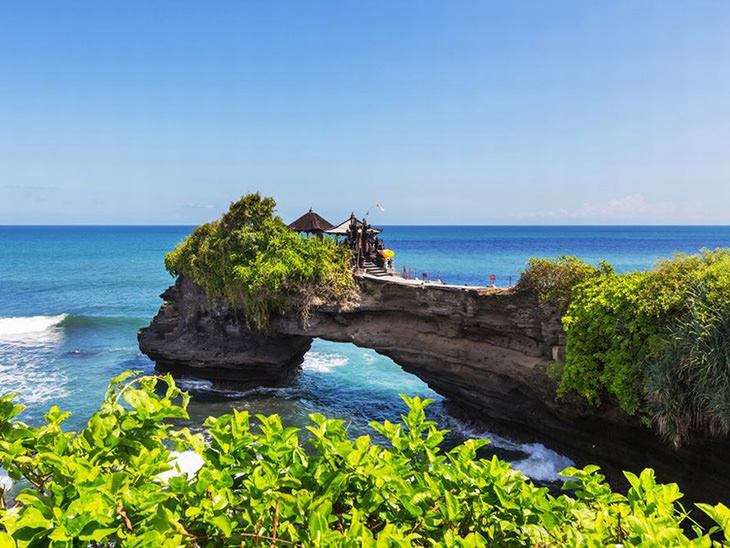 Although Bali is world-famous for its beaches, this breathtaking island will reveal its magic to you when you head inland. Try visiting one of its many beautiful temples as a starting point, with a few of the best being Tirta Empul, Uluwatu, and Tanah Lot. A must-see place in Bali is the Tegalalang Rice Terrace, which is an irrigation system created all the way back in the 8th century.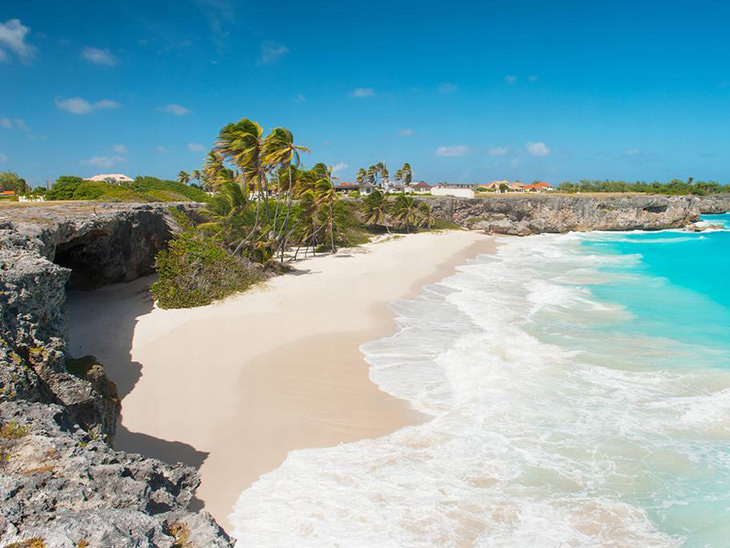 One of the highlights of this Caribbean delight of an island is Bathsheba Beach, which is rugged and somewhat of a photographer's dream. The historic St. Nicholas Abbey neighborhood has many a historic home, as well as numerous rum distilleries. Bottom Bay is pictured above. As you can see, it's glorious, but watch out for the tide!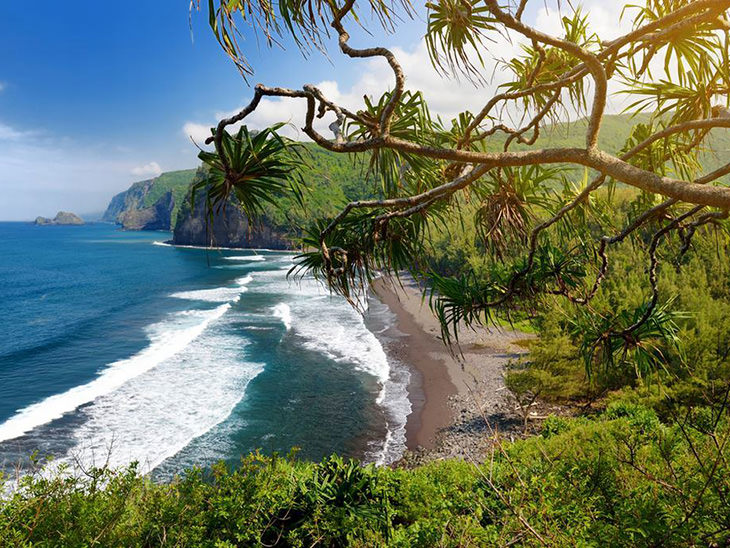 Hawaii's Big Island is often overlooked in favor of the smaller, more tourist-friendly islands, such as Oahu. That's a shame, because Big Island is geographically unique, featuring black sand beaches, lava deserts, and lush rainforests. Its amazing landscapes are best enjoyed by visiting state and national parks, such as Akaka Falls State Park and Hawaii Volcanoes National Park.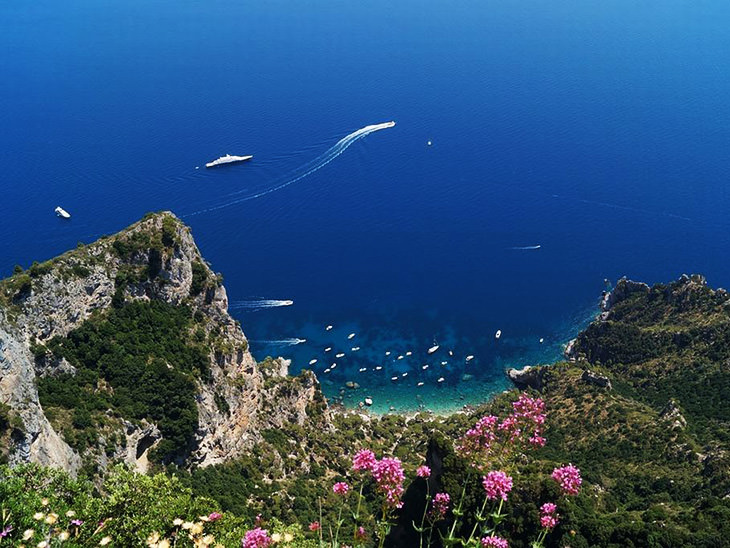 This Italian seaside paradise has long been a famous holiday haunt for members of the Hollywood elite, but it still retains its beautiful, old-world charm. Cars are banned on the island, so you'll need to do your exploring either on a bicycle or on foot. A trip to see the Villa San Michele and its gardens is an absolute must.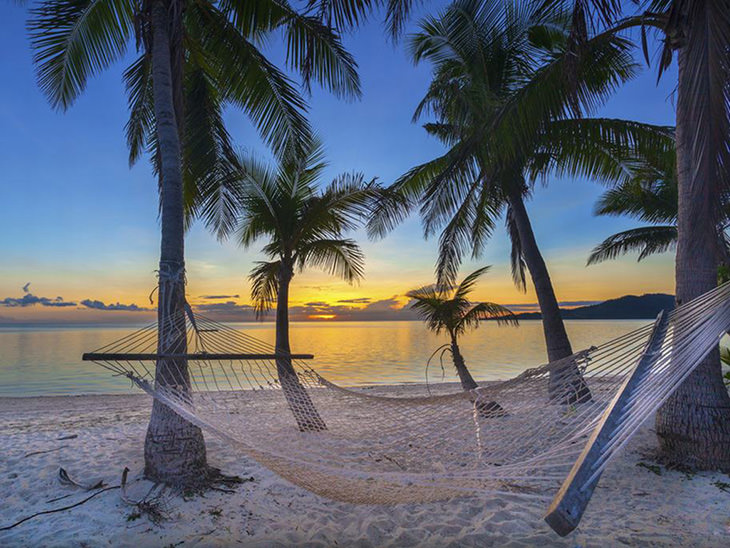 Adventure-seekers have flocked to Fiji for numerous decades, particularly to surf and discover its incredibly biodiverse coral reefs. If you want a full-on Fijian experience, then attend a fire-walking ceremony to see participants hold their nerve in the face of the hot coals underneath their feet.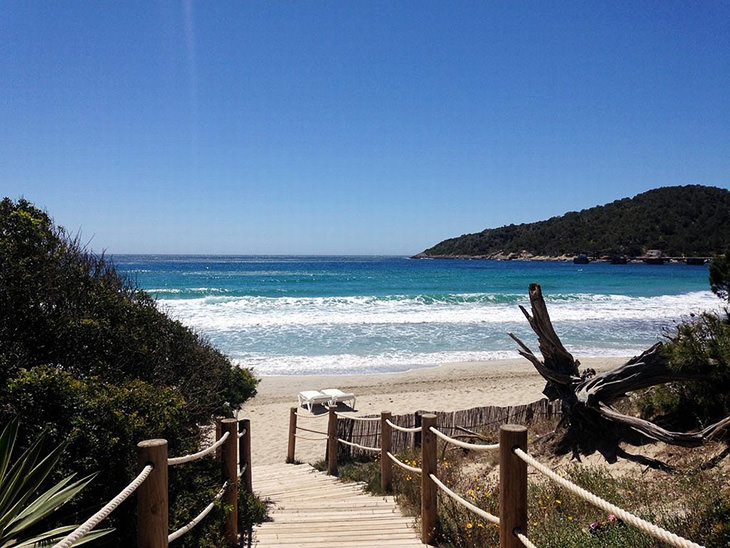 Ibiza has an undisputed role in modern pop culture, thanks to its place as one of the world capitals of electronic dance music. There's much to discover away from the throbbing beats of San Antonio's nightclubs, though. Head to the seaside town of Dalt Vila for an authentic taste of old Ibiza, and escape to the nearby island of Es Vedra to discover where nymphs and sirens tempted Ulysses into their dwellings in Homer's Odyssey.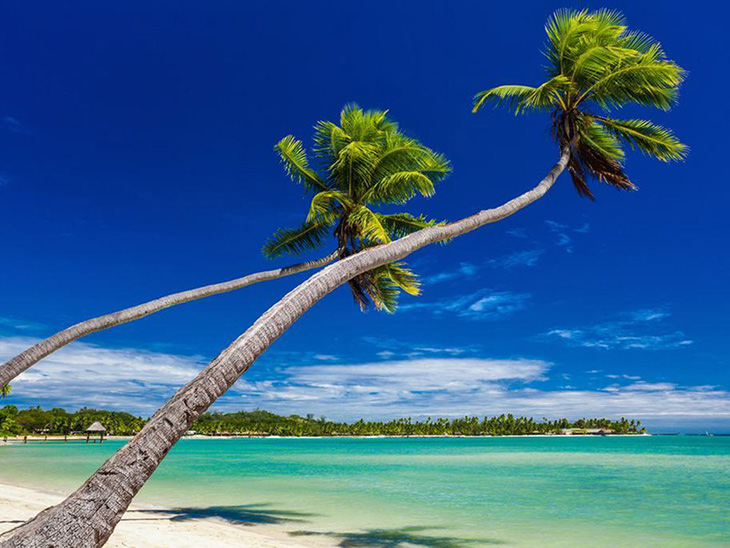 If you like your tropical islands to be on the high end (figuratively rather than literally), then you'll love the Maldives. Hanifaru Bay is an awesome spot for swimming with the local wildlife, but if you're even more adventurous, you can try booking a deep diving expedition to swim with whales and hammerhead sharks.
8. Moorea, French Polynesia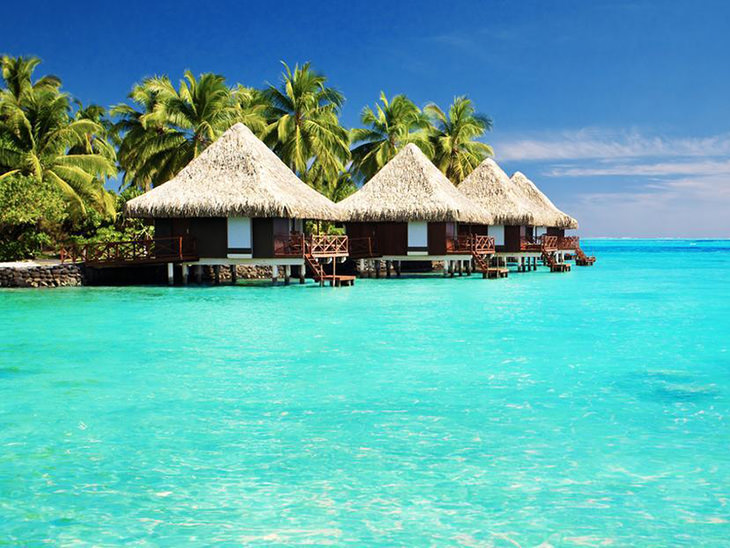 Deep in the South Pacific, Moorea is home to rugged volcanic cliffs, some of the world's most stunning hiking trails, and overwater bungalows aplenty. Head to Belvedere Lookout for the most incredible panoramic views, and take a lagoon tour to get a feeling of isolation and revel in the beauty of this tropical paradise.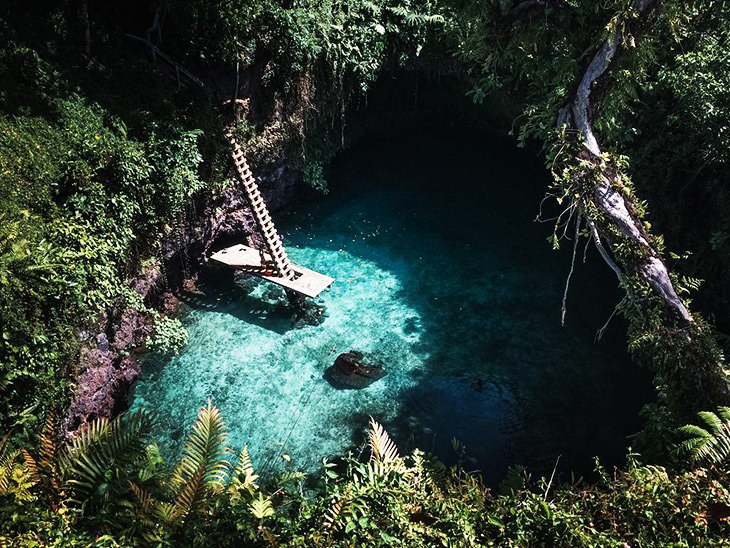 Just as the above photo suggests, there are numerous magical coves for you to discover on Samoa, as well as delicious local cuisine and some great nightlife. The Sua Ocean Trench is located on the southern coast of Upolu, and is an absolute must-visit.
10. The Seychelles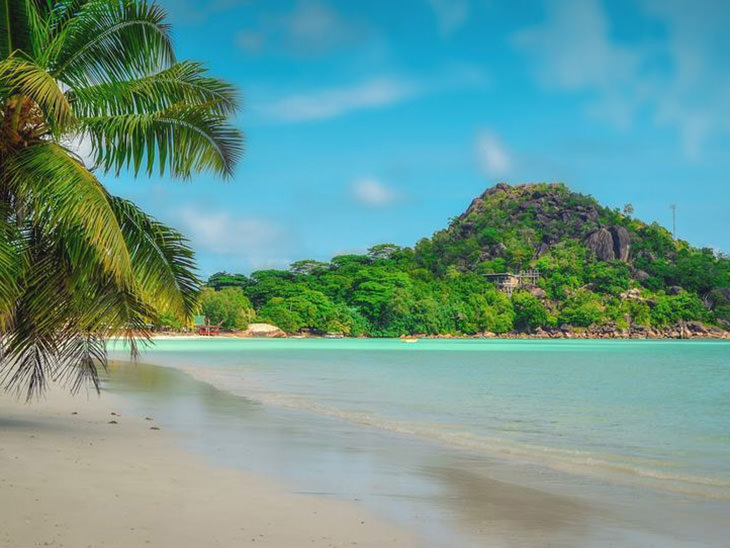 Forget any notion of overcrowded beaches on the Seychelles - there are no such things. What's more is that you'll get a truly intimate experience with nature, with Anse Intendance being a particular highlight. Rugger mountains outline the clear blue of the ocean in the most stunning of ways. You can also head inland to the Seychelles National Botanical Gardens to sample the islands' blossoming wildlife.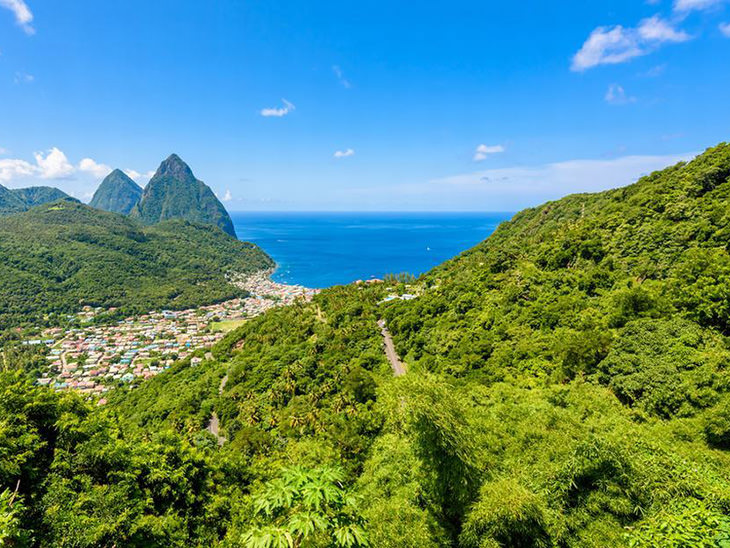 St. Lucia has some of the most scenic coastlines in the entire world. Pigeon Island Landmark will give you a taste of the area's cultural significance, and you can also travel further inland to explore the Diamond Botanical Gardens and Waterfall. Once you're there, you can swim in the on-site mineral baths, as well as explore the Soufriere Estate.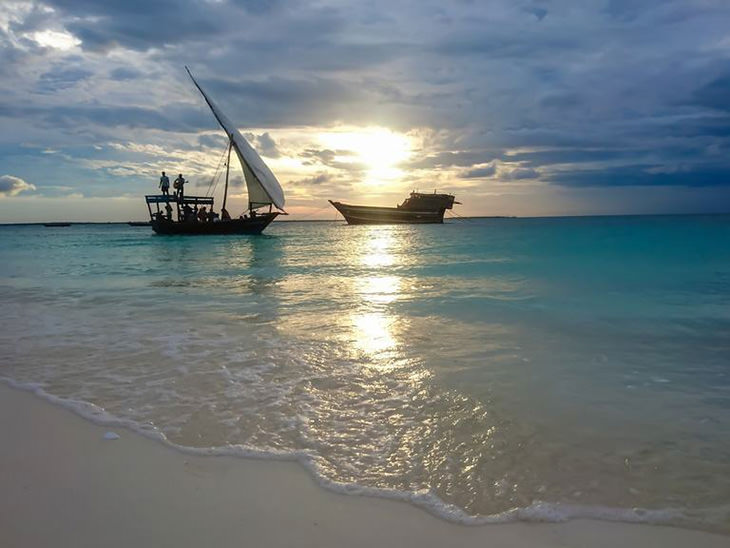 This former British territory is home to the Spice Islands, where the locals have an intimate knowledge of everything from clove to nutmeg, vanilla, black pepper, and coriander. You can gain some of this knowledge by taking a spice tour. In addition, you're bound to have pristine, crystal-clear ocean water right out of whichever resort or accommodation you end up staying in.