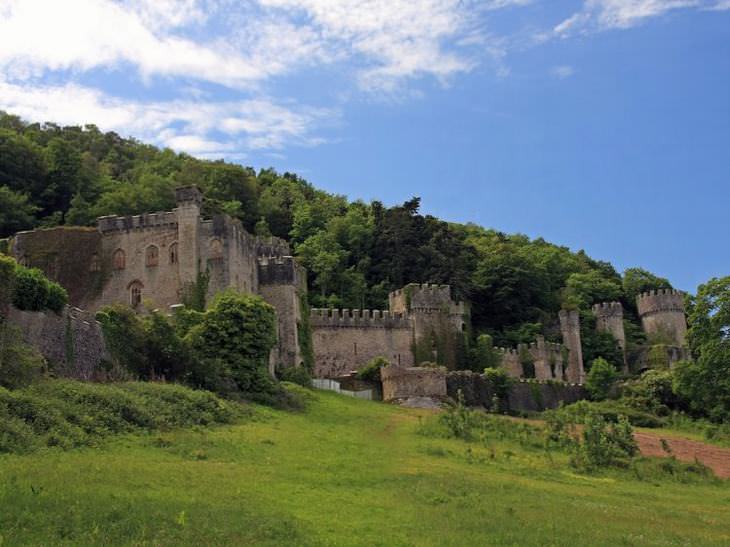 Built in the early 1800s by Lloyd Hesketh Bamford-Hesketh, Gwyrch Castle had a total of 128 rooms, including 28 bedrooms, an outer hall, an inner hall, two smoke rooms, a dining room, a drawing room, a billiards room, an oak study, and a range of accommodations for servants. It even housed 200 Jewish refugees during the Second World War before becoming a theme park open to the public. Plans to turn it into an opera house and luxury hotel have yet to materialize.
2. The Ruins, The Philippines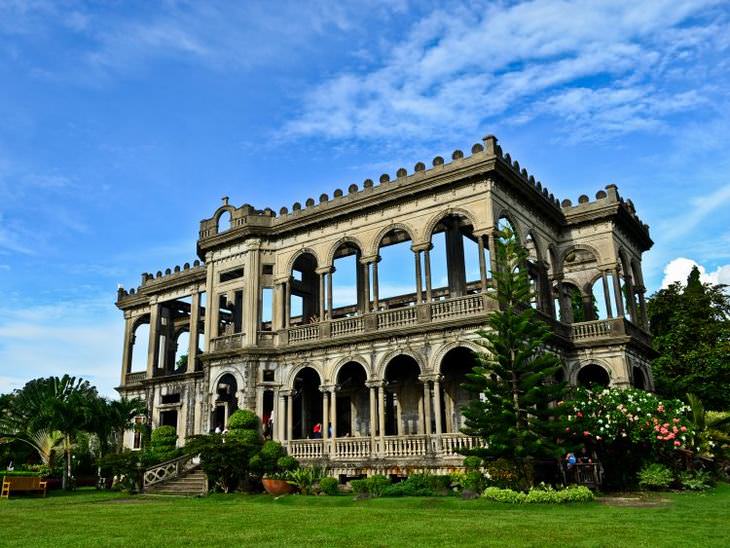 The Ruins, as they are now known, were said to be owned by Don Mariano Ledesma Lacson, a sugar plantation owner who lived in the early 20th century. The mansion was commissioned by the sugar baron in order to commemorate his wife, who passed away while pregnant with his 11th child. US troops allegedly set the mansion on fire during the Second World in order to prevent the Japanese from using it as a base.
3. Aughnanure Castle, Ireland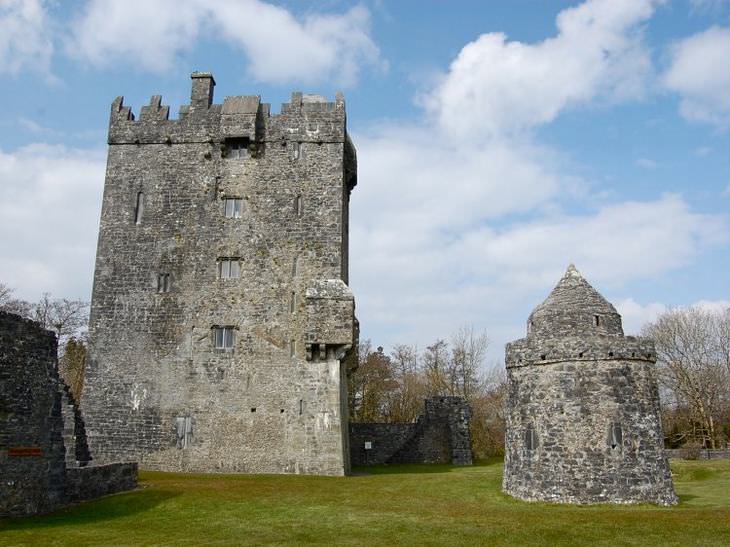 The O'Flahertys were an Irish Gaelic clan that lived during the 16th century. The clan built this castle on a swath of land outside Oughterard. The castle is now owned by the Office of Public Works due to the financial difficulties of the last O'Flaherty to own it, Roderick. Its ruins contain the remains of a banquet hall, a watchtower, and a dry harbor. You can even take a guided tour around this place if you'd like!
4. Fasil Ghebbi, Ethiopia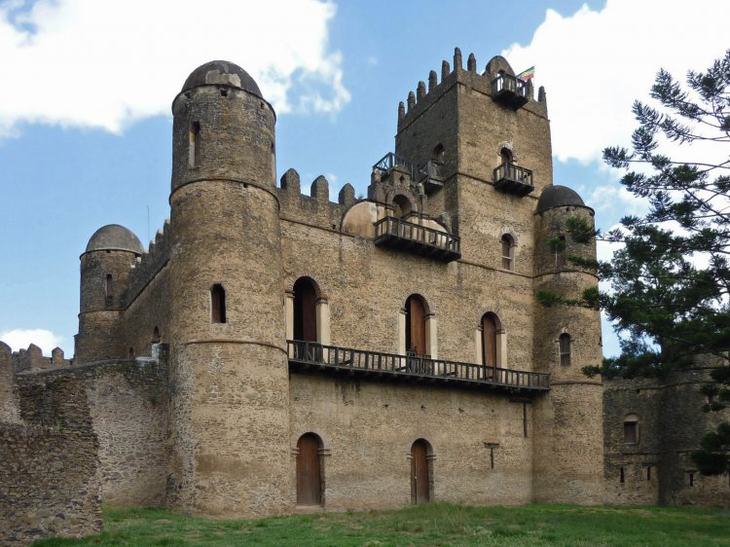 Ethiopia's Fasil Ghebbi is actually far more than a castle – it's actually a fortress-city that dates back to the 16th century. It contains palaces, castles, a library, and churches. It was lived in by a succession of Ethiopian emperors, and it remained the center of the country's government all the way up until 1864. It's surrounded by 3,000 feet of defensive walls, and UNESCO has been undertaking repairs and conservation work on it ever since the 1990s.
5. Champollion Palace, Egypt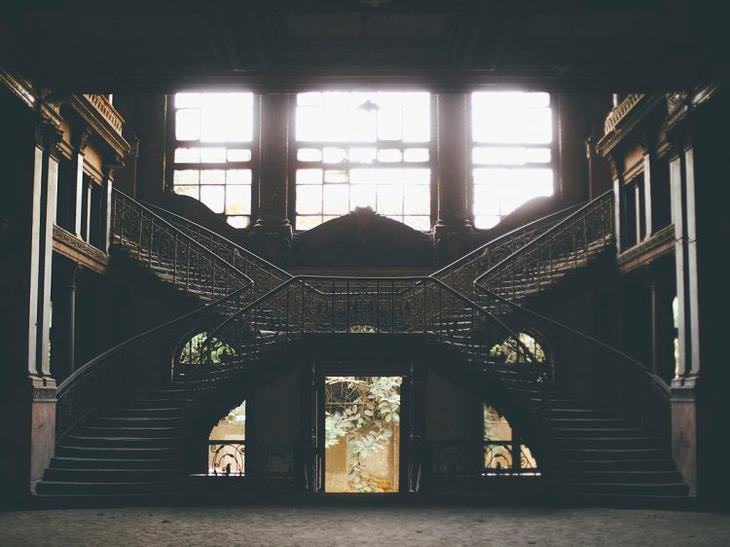 Once upon a time, Champollion Palace was the home of Prince Said Halim Pacha – that is until he was exiled in the aftermath of the First World War due to his association with the Ottoman Empire. It then became an elite boys' high school, but the wear and tear caused by the students to the palace meant that it had to close in order to preserve it. It remains abandoned to this day.
6. Dunstanburgh Castle, England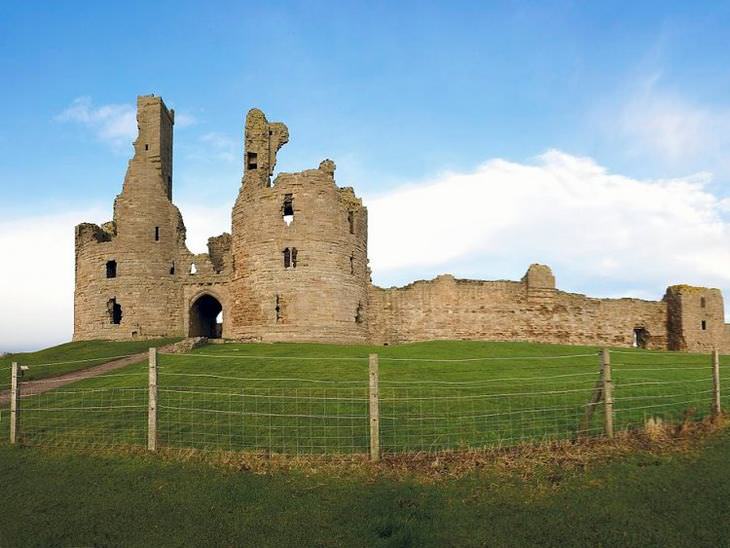 A baron of King Edward II by the name of Earl Thomas of Lancaster commissioned Dunstanburgh Castle in an act of defiance against him. It was constructed during the 12th century after the baron and the king's relationship deteriorated. The baron actually had it built to protect himself from attack, as well as snub the king through its size and grandeur. He led an unsuccessful military rebellion and was executed in 1322. It was damaged in a siege that took place during the War of the Roses, and it never recovered its former glory. Dunstanburgh castle is now a tourist attraction.
7. Criccieth Castle, Wales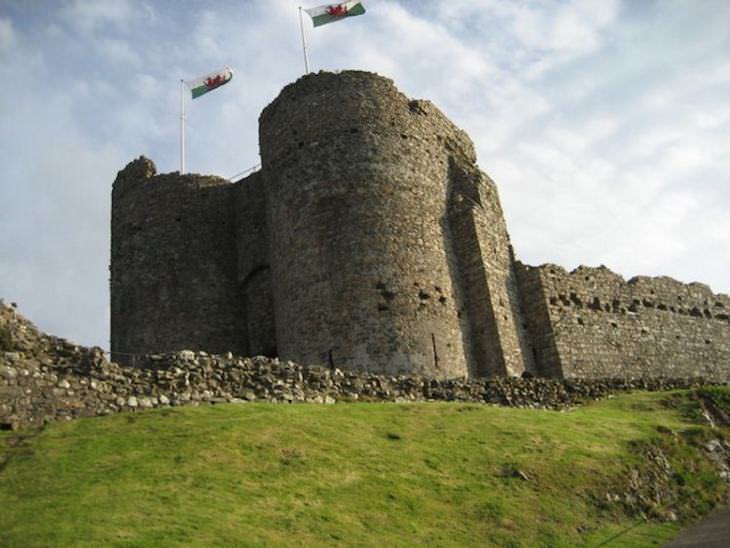 Although much of Criccieth Castle's history remains a mystery, it's believed to have been built during the 13th century by Llywelyn the Great, Prince of Gwynedd. The castle is thought to have been used as a prison until 1404, and the prince's own son is said to have been imprisoned there. It burned down in the 15th century during the last major Welsh rebellion against the English. Its ruins are now open to the public.
8. Carew Castle, Wales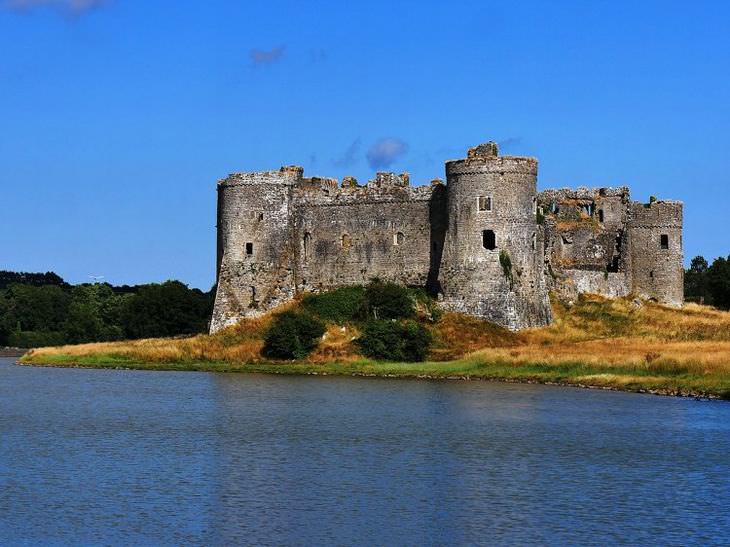 Carew Castle has stood on the banks on the Carew River ever since the 13th century, however, there were manors on the land even earlier than that. It was built by Sir Nicholas de Carew, a feudal lord, and it has since been handed down to successive generations of Carews, who still own the castle today. Several of the castle's owners were executed for treason or imprisoned by various monarchs, and it was abandoned in the late 17th century. It's now fully-fledged tourist site that also happens to have a large population of bats!
9. Pidhirtsi Castle, Ukraine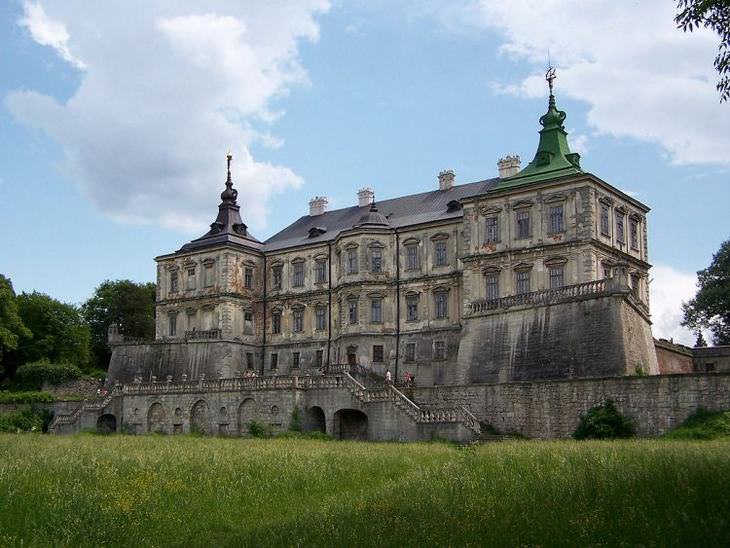 This castle was built for a 17th-century Polish military commander by the name of Stanislaw Koniecpolski. It was designed by Italian architect Andrea del Acqua, with input from Frenchman Guillaume de Beauplan for its defenses. It contained collections of both weapons and art, and also hosted balls attended by many European royals. It was bought by new owners in the 1800s, but they let the castle fall into disrepair. It also suffered a major fire in 1956, however restoration works have been ongoing since 1997.
10. Sammezzano Castle, Italy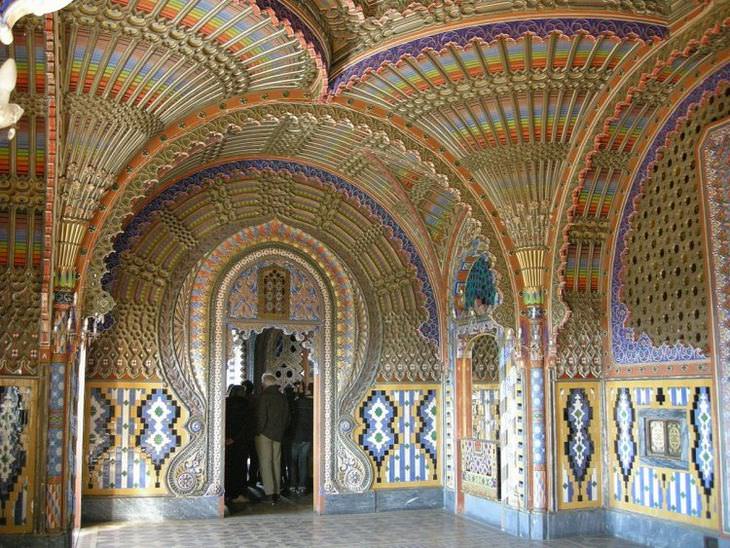 Built on the grounds of a 17th-century royal palazzo that belonged to a Spanish nobleman, Sammezzano Castle was completed by Marquis Ferdinando Ximenes Panciatichi in 1853. It became a hotel after the Marquis' death, but it went out of business and was abandoned in the 1990s. Work is underway to restore this magnificent structure, however, luckily, most of its stunning architecture and colorful design remains intact.