I have to admit that although there is the word salad in the title of this recipe, it only slightly resembles a salad, but it's great for lunch or dinner. I want to thank Jamie Oliver for inspiring me with his own quinoa salad. It may look like a hot mess in the picture, but I promise it's a burst of flavor in each bite. Now, let's cook!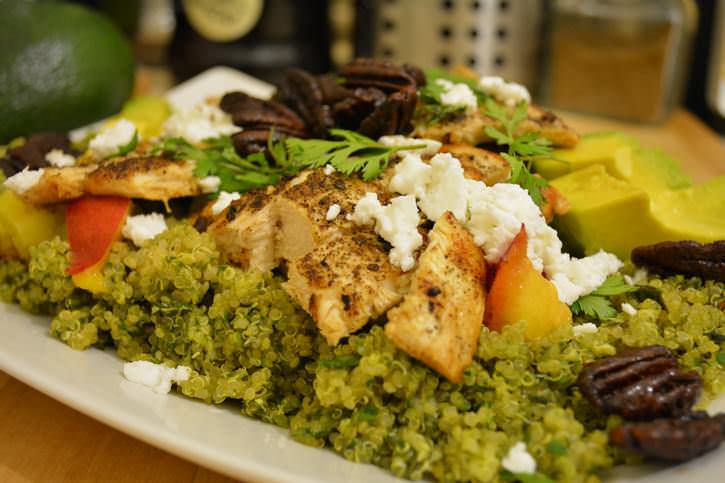 Ingredients for Chicken Quinoa Salad:
Method of preparing the Chicken Quinoa Salad:
Rinse the quinoa and cook it over low heat with 1½ cups water until ready.

Blend coriander, chili, mint, scallions, and spinach until it becomes a paste.

Mix the spinach paste with the cooked quinoa and then add lime juice, sea salt, and olive oil to taste.

Dice 1/2 bell pepper, 1/2 avocado, and the nectarines and add to the quinoa.

Generously add pepper and some sea salt to each side of the chicken and grill.

Slice chicken and place on top of quinoa.

Crumble feta and pecans and top over salad.

Serve with Greek yogurt.