This dish is almost like a homemade version of your favorite childhood comfort food. It contains ground beef, pasta, taco seasoning, cheesy tomato sauce, and green chilies. It's flavorful and filled with comfort. The best part is that it can be prepared in under 30 minutes!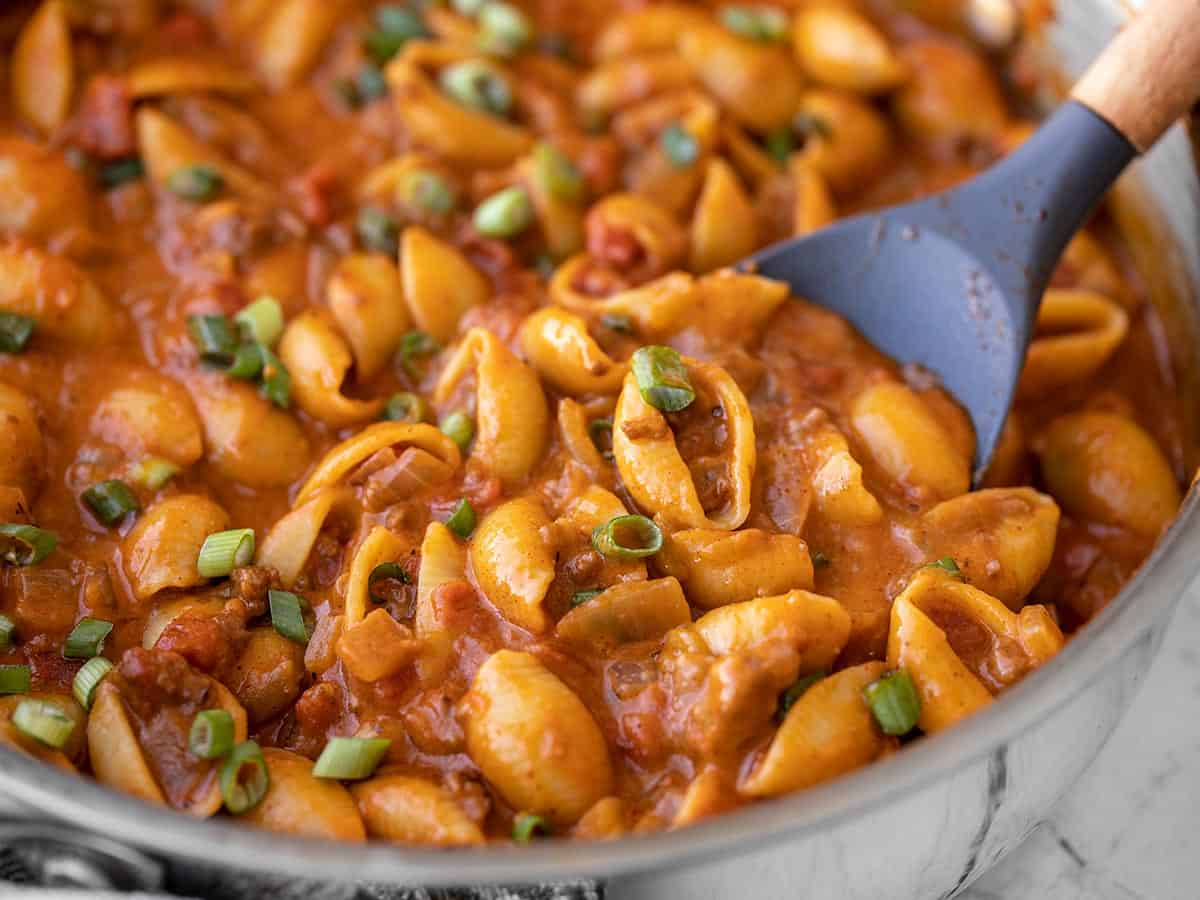 Ingredients for Beef Taco Pasta:
Method of preparing the Beef Taco Pasta:
In a deep skillet, add garlic, onion, and olive oil. Sauté over medium heat for a couple of minutes until the onions are soft.

Add the ground beef and taco seasoning and stir properly. Next, add the diced tomatoes (with juices) and diced green chiles (with juices) to the beef and continue to stir. Add the pasta and beef broth, stir to combine.

Cover the pot with a lid and turn the heat up to medium-high. Let the broth come up to a full boil while stirring frequently. Once boiling, lower flame to a simmer.

Let simmer for 10 minutes. Once the pasta has cooked, remove from heat, add the shredded cheddar cheese and stir to melt. Top the pasta with sliced green onions. Serve hot.
Source: BudgetBytes