This popular herbal tea is made by steeping the dried root of the burdock plant, native to Japan. It has been used for thousands of years as a traditional medicine in Europe, North America, and Asia. Most of the benefits of burdock root tea come from the significant levels of luteolin, quercetin, and other antioxidants, as well as folate, potassium, vitamin B6, manganese, magnesium, calcium, iron, and phosphorous.
Making this tea is simple, provided you have access to fresh burdock. In Asia, burdock root is easy to find, but in the West, you might need to find an Asian import store. You could also purchase burdock root tea that has already been shredded and roasted, and therefore ready to brew.
If you buy some fresh Burdock root, begin by cutting it into 1-2 inch chunks. Then, using a potato peeler, shred the root chunks into thin strips. Place them outside so that they can dry in the sun for a few hours. Once they are dry, roast them in a pan but don't use oil. They should roast quite easily if you heat them for 5-10 minutes. You want the color to be a rich golden brown. Once they have cooled down, they can be brewed into burdock root tea.
Down below you can see what the plant looks like growing in the wild.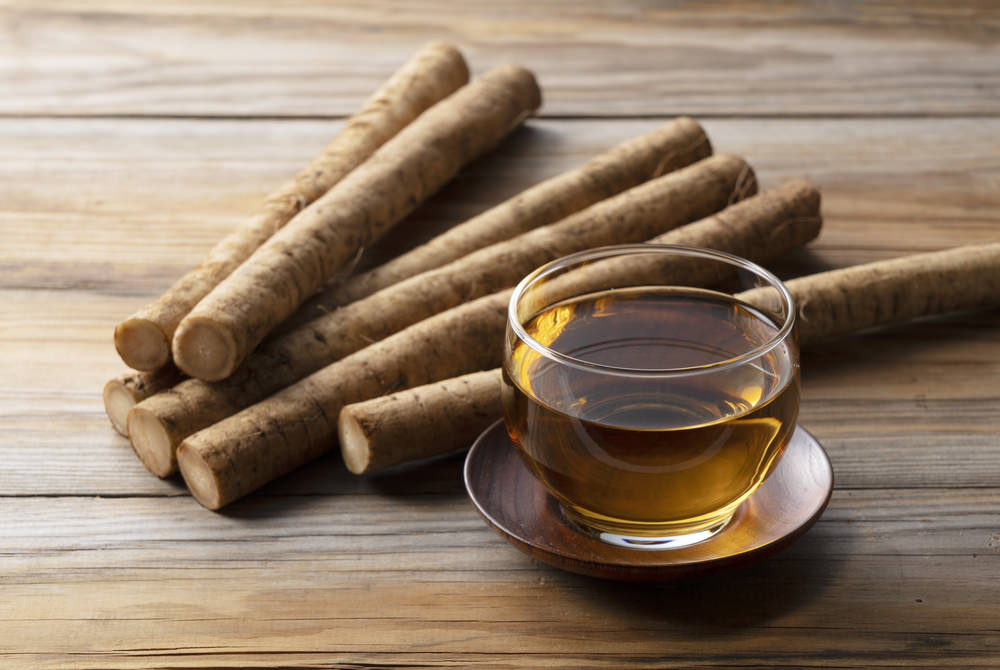 Ingredients for Burdock Root Tea:
Method of preparing the Burdock Root Tea:
Place the burdock root strips in a teapot. Bring the water to the boil in a stainless-steel pot. Remove from the heat for 2-3 minutes and pour it into the teapot. Allow the mixture to steep for 5-10 minutes. Enjoy.