This spiced braised chicken recipe is inspired by chicken tagine, a traditional Moroccan dish prepared with garlic, olives, and preserved lemons. It's quite easy and fast to prepare, so it makes an excellent weekday dinner.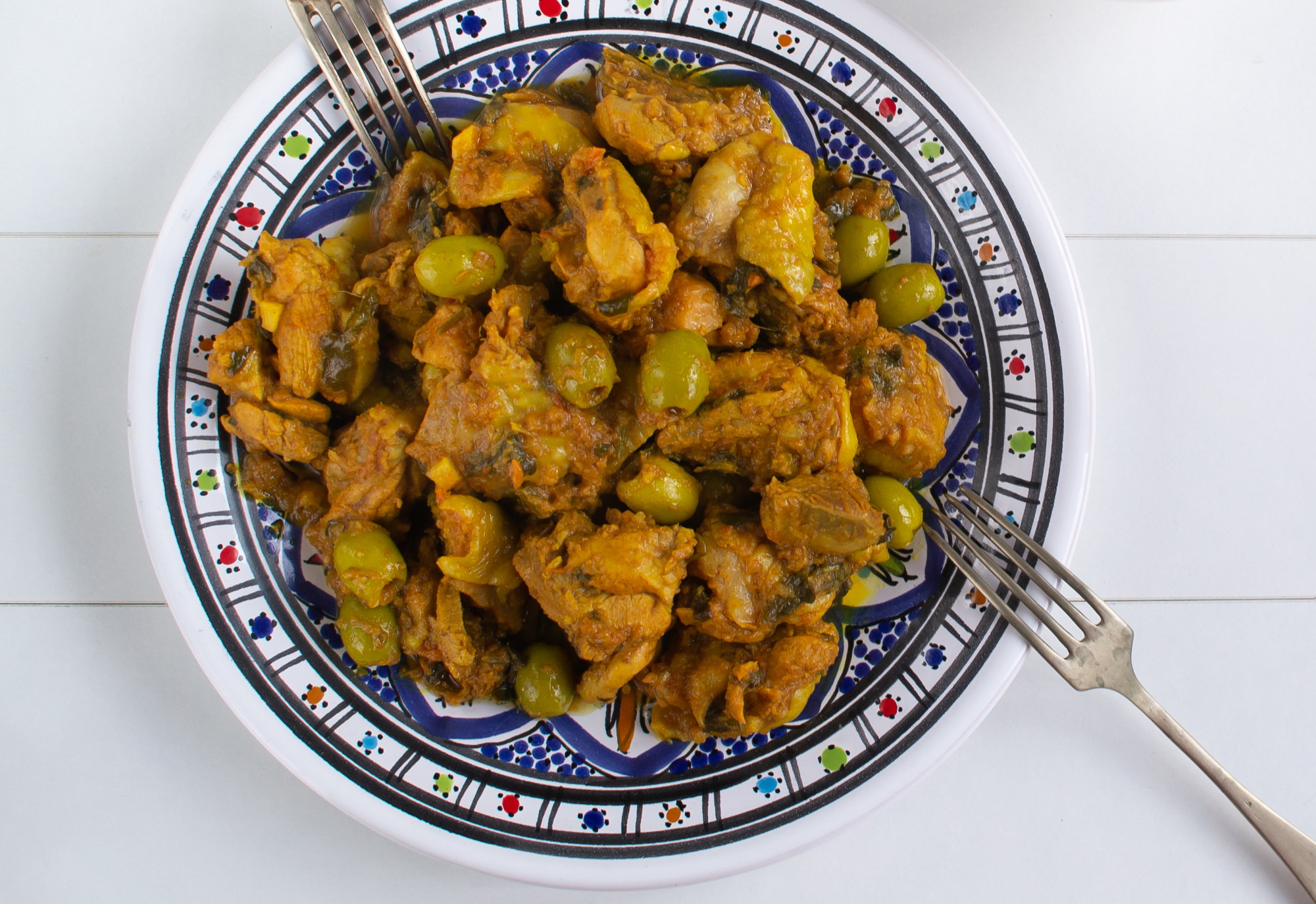 Ingredients for Moroccan Inspired Chicken and Olives:
Method of preparing the Moroccan Inspired Chicken and Olives:
Pat dry the chicken with paper towels and season generously with salt and pepper. In a large deep frying pan or a Dutch oven, heat up half of the canola oil over medium-high heat. When the oil heats up, put the chicken in the dish brown on both sides in batches. Transfer the sufficiently browned chicken to a plate.

To the same Dutch oven, add the onion and cook until soft and translucent. Then add the garlic, ginger, paprika, cumin, cayenne pepper, turmeric, and coriander, stirring continuously until fragrant.

Return the chicken to the Dutch oven and toss it in the spice mixture. Then pour the chicken stock into the Dutch oven, enough to cover the chicken 2/3 of the way. If using, add the saffron and mix well.

When the broth starts to simmer, cover the Dutch oven and cook on low heat for 25 minutes.

Stir in the olives and lemons and continue cooking for another 10 minutes. The chicken should be nice and tender.

Transfer the chicken to a plate. Increase the heat to high and cook 5-8 minutes more to reduce the liquid. Return the chicken to the pan and season with more salt and pepper, if needed.

Serve the chicken with couscous on the side and garnish with chopped cilantro.
Source: Food52.com