The relationship between the cook and the chicken they are trying to grill is usually a love/hate one. On the one hand, everyone loves a good grilled chicken. On the other hand, the road to the perfect grilled chicken is filled with obstacles. In this article, we'll try to teach you some ways to overcome each obstacle. In between, we included some photos of perfectly cooked chicken for inspiration and motivation.
Chicken is unevenly cooked: let it thaw to room temperature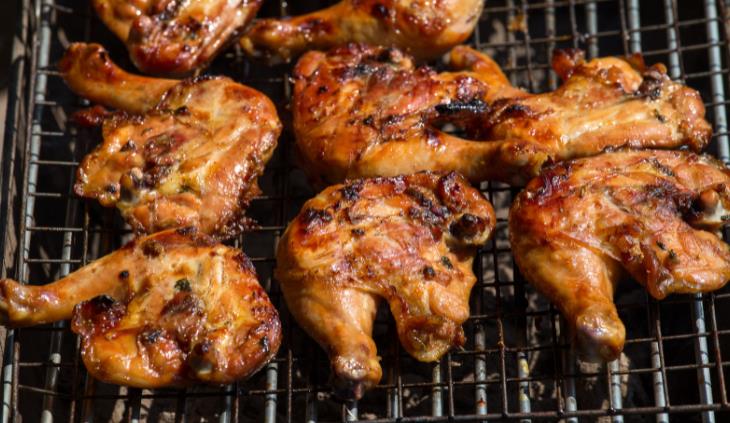 Letting the chicken thaw in the fridge, even if you do it for 24 hours and it is not frozen solid, is not enough. What you should do instead is take it out of the fridge and let it come to room temperature before putting it on a hot grill. If not, you risk a dried-out exterior with an uncooked interior. 30 minutes out of the fridge will be enough.
The chicken came out dry: keep the grill at medium-high heat at most
Grilling is an art, and I'm sure every person who ever manned the barbecue would agree. And just like every other art form, you cannot rush it. Take enough time ahead to give your chicken enough time to cook on medium to medium-high heat. When you avoid cranking the heat all the way up, you will get an evenly cooked chicken AND grill marks.
Chicken is charred and stiff: preheat the grill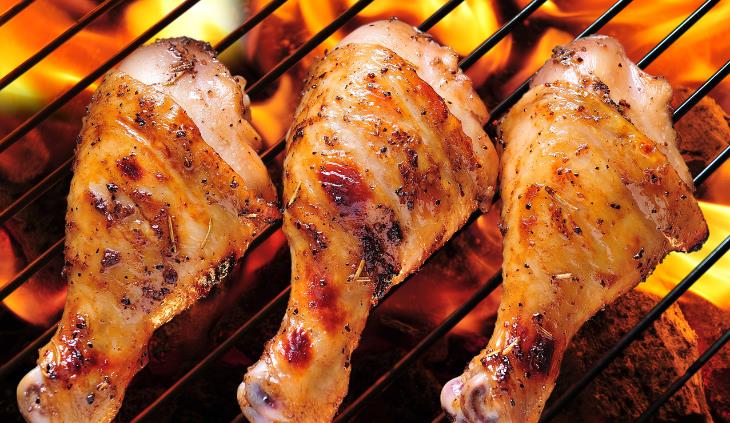 This one tip, just like the last section, comes down to taking enough time ahead. Let the grill preheat evenly and avoid putting the chicken straight on an open flame. Dedicate a section for indirect cooking; either turn off one of the burners on a gas stove or arrange the coals on one side of the grill. You could also cook it on the elevated rack.
The chicken came out dry: brine it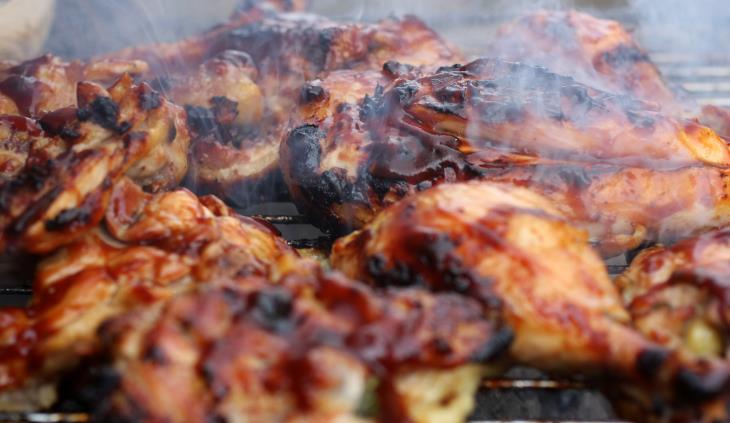 Just about every tip mentioned in this article will help you retain moisture. But brining the chicken will be your one game changer. Brining will ensure an even spread of moisture in all parts of the bird. It could be a wet brine with salt, sugar, and water or a dry brine with salt and herbs and maybe some butter. Let the chicken brine for a few hours before going on the grill.
If you prefer a marinade over brine, it can work perfectly fine too. Throw into your marinade whatever tickles your fancy. A simple mix of vinegar, mustard, oil, herbs, and some BBQ sauce or honey will do the job just fine. Basting the chicken with a marinade throughout the cooking will result in a satisfying crust.
Bored of chicken breasts? Try these two alternatives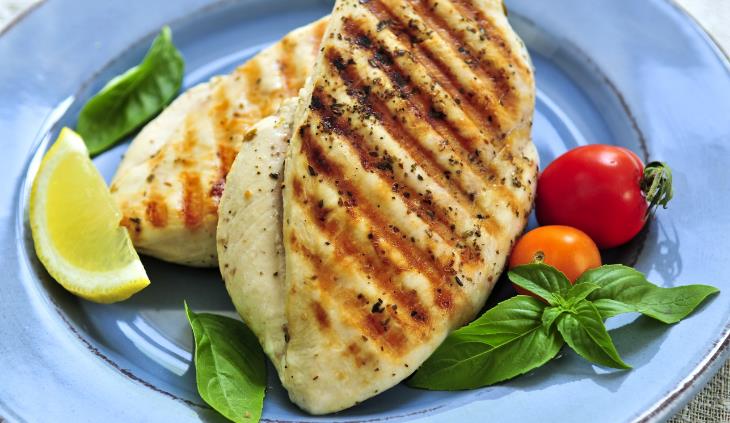 Chicken breasts may be a crowd pleaser, but they're not always the cook's pleaser. Try swapping them out for chicken thighs instead. A larger quantity of fat in the thighs makes it a much more forgiving cut on the grill. They could also stand higher temperatures than the lean chicken breast.
For a bigger challenge with rewarding results, try cooking a whole chicken spatchcock. Make sure you buy the entire bird, with the skin and the bones. This is important to protect the chicken from drying out. Don't forget to brine it too. Spatchcock chicken can be cooked more easily. Let it brine and thaw in the fridge for up to 48 hours before putting it, skin side down first on the grill. If you've never done something like this before, this video will be a great guide.