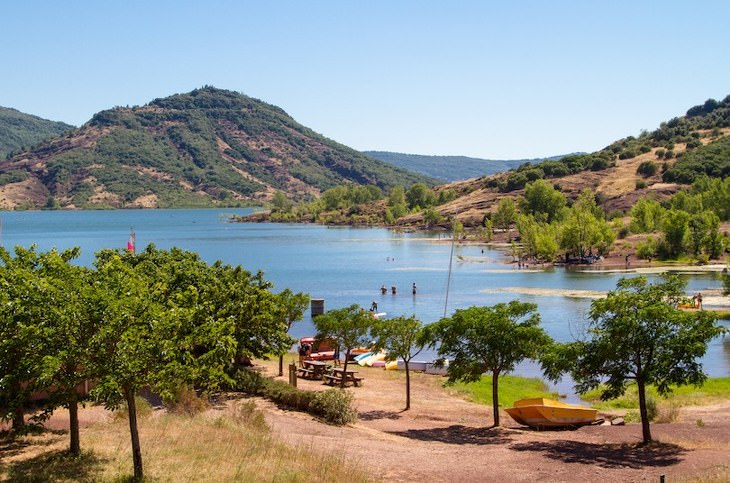 Located in southern France's Languedoc region, this stunning lake is actually a reservoir that was formed after the Salagou River was dammed during the 1960s. The lake's crystal clear blue water magically contrasts with the reddish soil in the background, and is surrounded on all sides by a range of hills, which separate it from the cultivated fields that lie beyond. This lake is also perfect for anyone who wants to get a full-body tan, as it's very popular with nude sunbathers.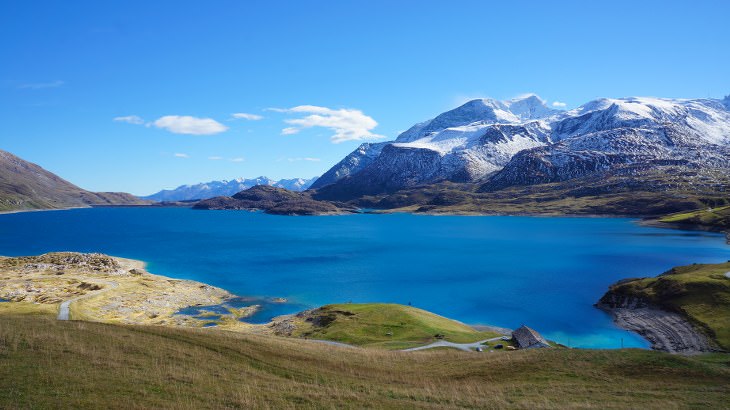 This incredible lake can be found close to the French-Italian border, in the shadow of Mont Cenis. Interestingly, this lake was created artificially through the construction of a hydroelectric dam, and its basin was used as a major connecting route between Italy and Western Europe during the Middle Ages.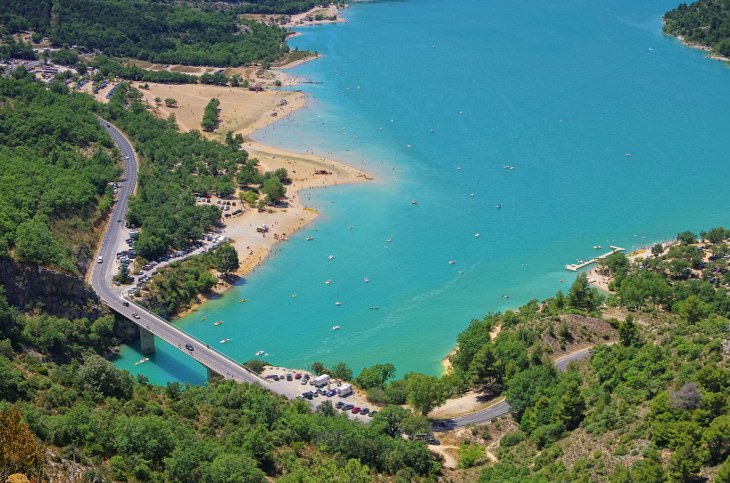 The third-largest lake in France, Lac de Sainte Croix can cater for absolutely anyone, and it's an extremely popular spot for swimming, sunbathing, sailing, kayaking, and windsurfing. In order to avoid polluting this grand lake, only boats powered by oars, sails or electricity are allowed on it.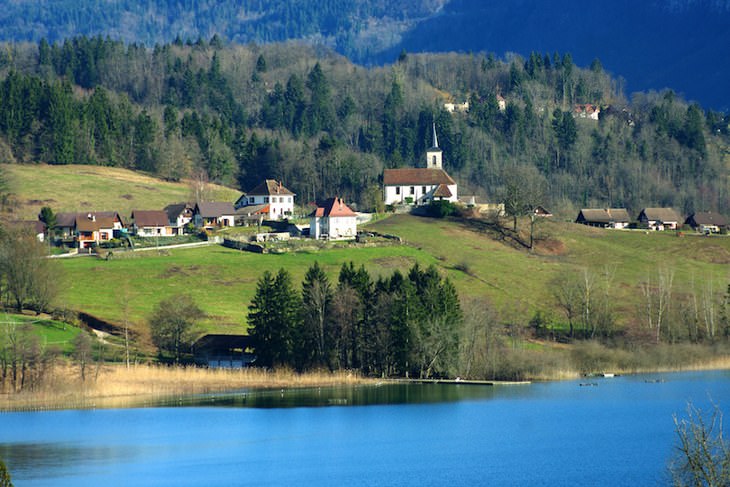 Lac d'Aiguebelette literally translates as 'lake of beautiful little waters,' which is very fitting as it's often referred to as France's 'emerald pearl.' This blue-green lake is the perfect image of tranquility, and apart from being one of France's largest natural lakes, it also boasts several hot springs and two whole islands in the middle of it.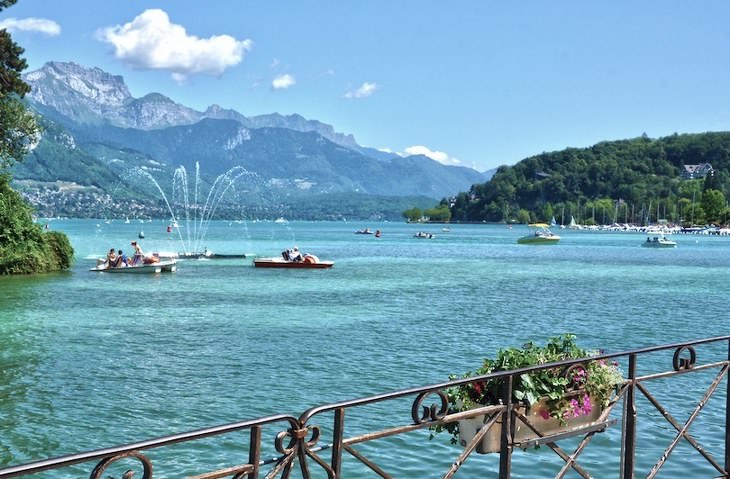 This breathtaking lake is ideal for any type of traveler, since thanks to tight environmental regulations, Lake Annecy has been branded the cleanest lake in Europe. It's also incredibly picturesque, and is surrounded by many mountains and scenic villages, including Annecy, which is frequently referred to as the 'Venice of the Alps.'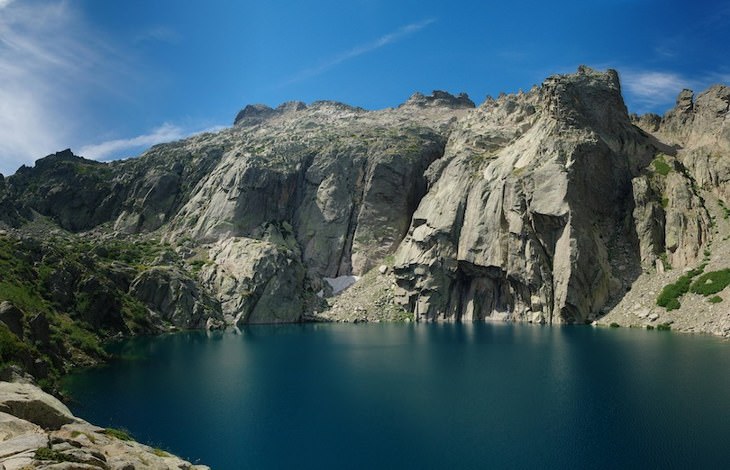 This tranquil lake is located on the island of Corsica, and is the deepest lake there. The route to get there isn't for the faint of heart, but those who make it are heavily rewarded, as they will pretty much have the whole lake to themselves, seeing as only around 1,200 people actually go there each summer.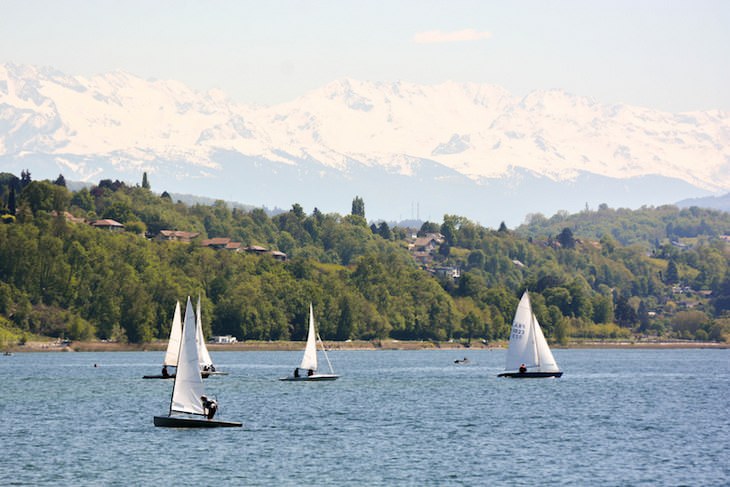 Formed through the melting of glaciers around 19,000 years ago, this elongated lake is considered to be the deepest one within French borders. Cycling and hiking around the lake are extremely popular activities here, and no matter where you are, you'll always have a fantastic view of the Alps.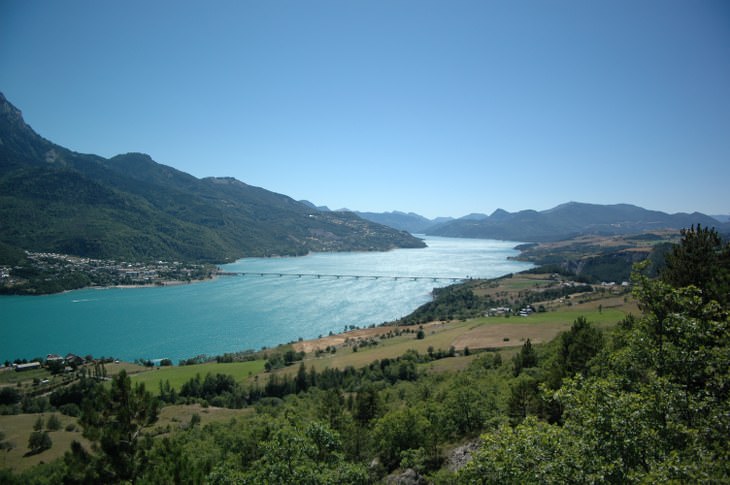 When driving past southeastern France's Lac de Serre-Ponçon, you'll get to see the craggy mountains dropping steeply into the azure water, as well as plenty of people camping, swimming, cycling, and sailing. Interestingly, this lake was formed in the 1960s as part of a project to prevent and control floods, however some villages unfortunately ended up getting flooded during the process.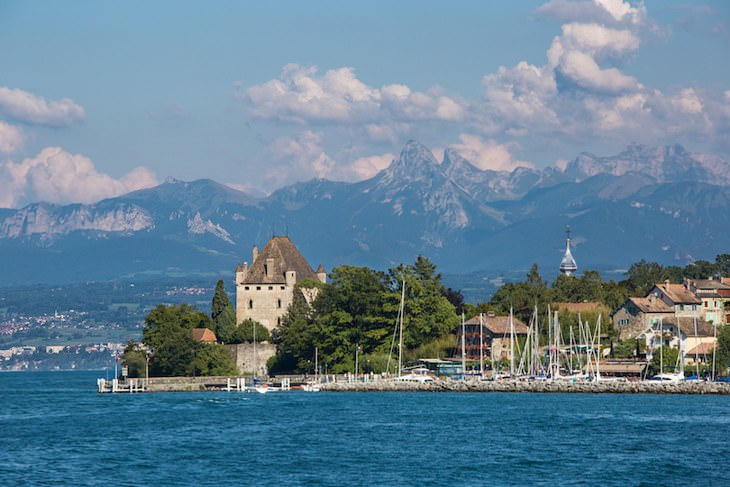 Separating France from Switzerland, Lake Geneva is an absolute stunner! It features water that's as smooth as glass in some places, while breaking up into deep blue ripples in others. If you take a cruise around the lake, you'll see plenty of quaint towns, French villas, vineyards, and even the medieval castle of Chateau de Challon.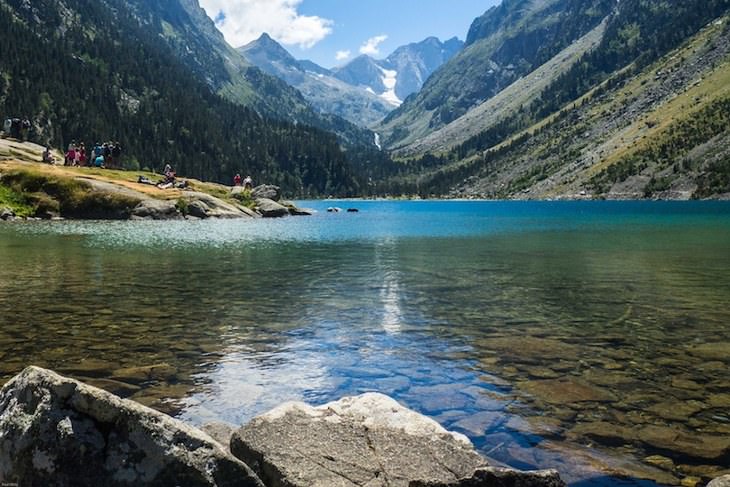 Located in between some of the Pyrenees' highest mountains, most people come here for the overwhelming panoramic views of Vignemale, which is the French Pyrenees' highest peak. It takes about an hour to hike to Gaube Lake, but you can take a cable car from the Bridge of Spain if you're in a hurry.