If you're not afraid of a few clouds or even a slight drizzle when you go to the beach, now may be the perfect time to hop on a plane to Italy and escape into the welcoming waters of the Mediterranean. At the very end of the heel of the Italian boot, within the Salento region of Puglia, is a natural swimming pool called Marina Serra. More specifically, it is found in the province of Lecce, along the Adriatic coast of Salento.
The crescent walls and the stairs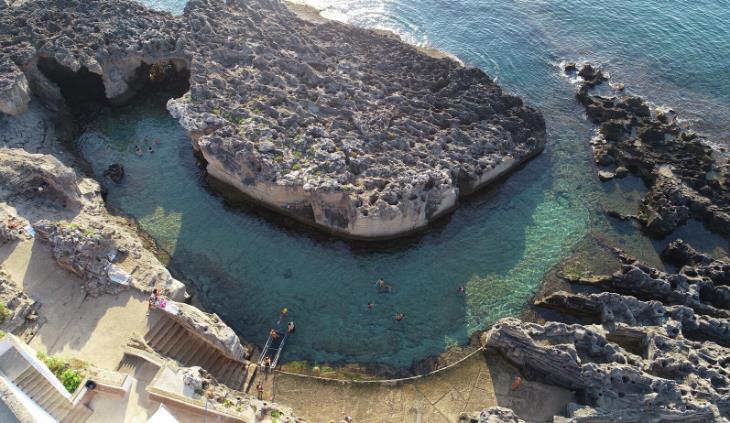 The shallow waters are guarded by sandstone walls shaped like a crescent by natural wind and water erosion. At the very top of one of the stone walls is a 16th-century fortification called the Torre Palane, which was part of a chain of fortifications meant to protect the area from Turkish raids. It is built from local sandstone and rises to a height of 50 feet. According to local folklore, this tower was created by Satan himself to punish a young prince who had not kept a covenant.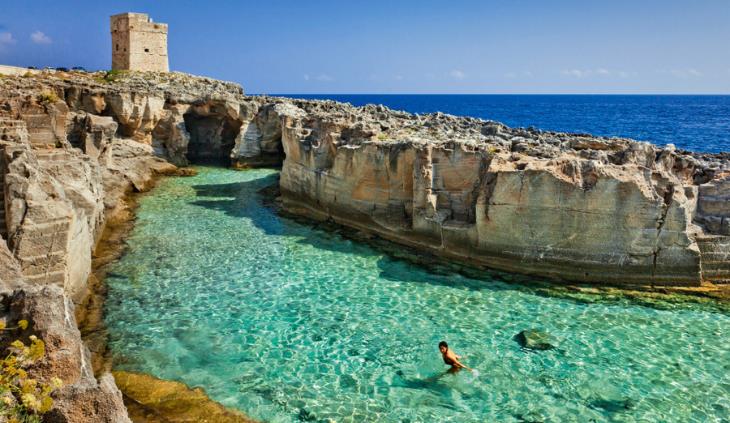 Source
Leading down to the water are ancient stone steps carved by fishermen of the past. At the beach itself, there is no sand or shaded areas, but there is a little kiosk where you can purchase food and snacks or rent an umbrella. There are holes carved in the stone meant specifically for umbrellas.
This beach is what you call "a truly hidden gem." It is not considered a big tourist destination, especially not off-season. The locals call it "una piscina naturale" - a natural swimming pool.
Other points of interest located near the beach are Tricase Porto, a seaside village, and a small town by the name of Specchia.
Torre Palane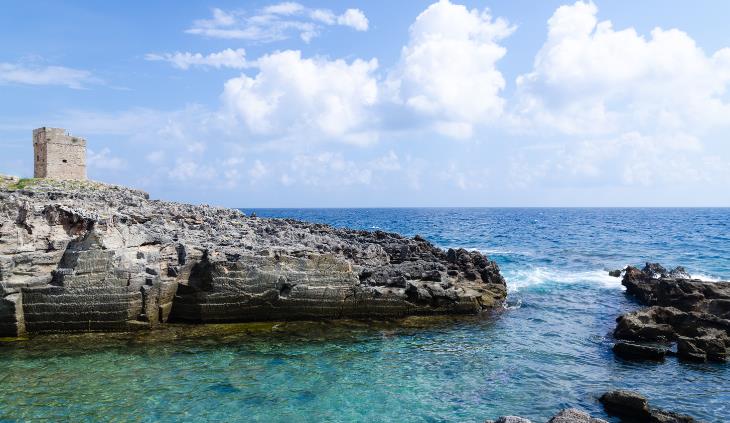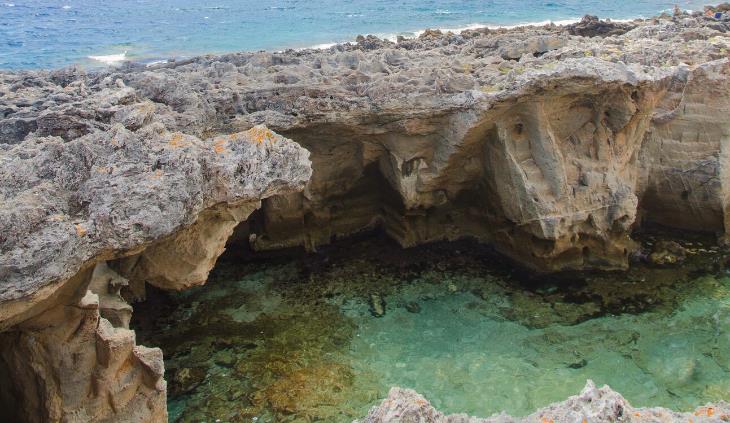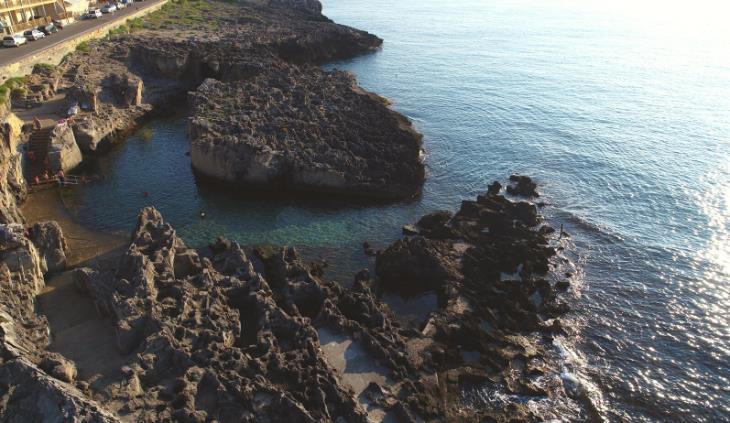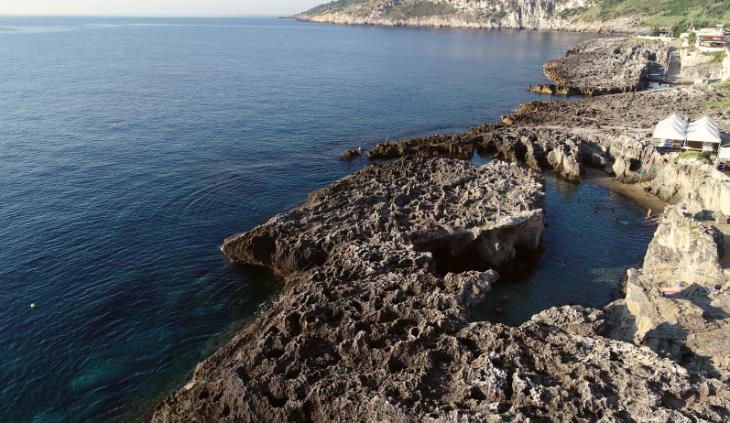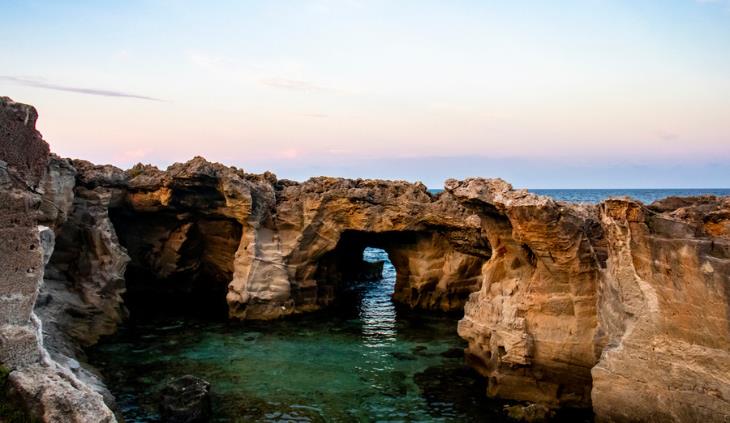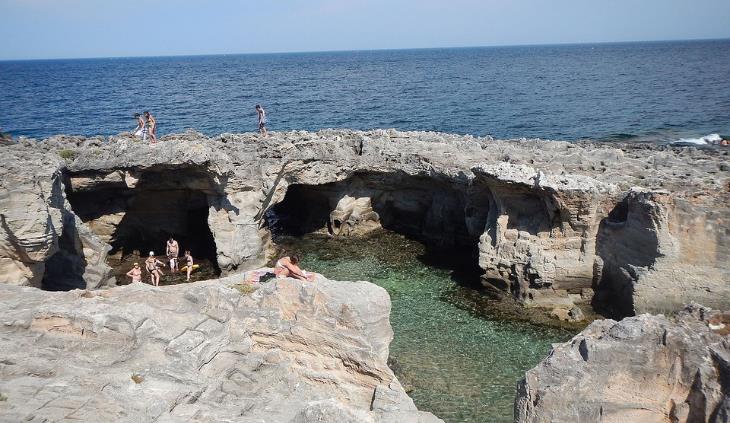 Source