It's a well-known fact that animals can talk, but just not in ways that most humans can understand them. The reason I say 'most' is because Jimmy Craig, a comic artist at theycantalk.com seems to know exactly what animals are thinking. These are some of his takes on the conversations that animals have between themselves. Not only are these very creative, but they are hilarious.
1. All Dogs Have Very Important Jobs!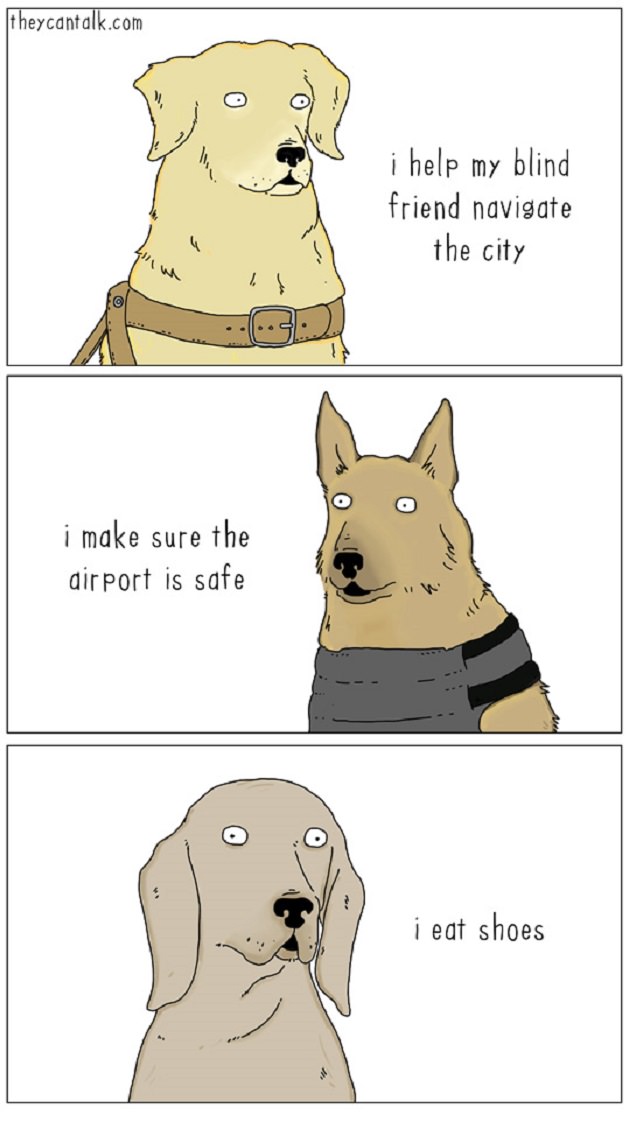 2. Well Finding Her Should be Easy Then...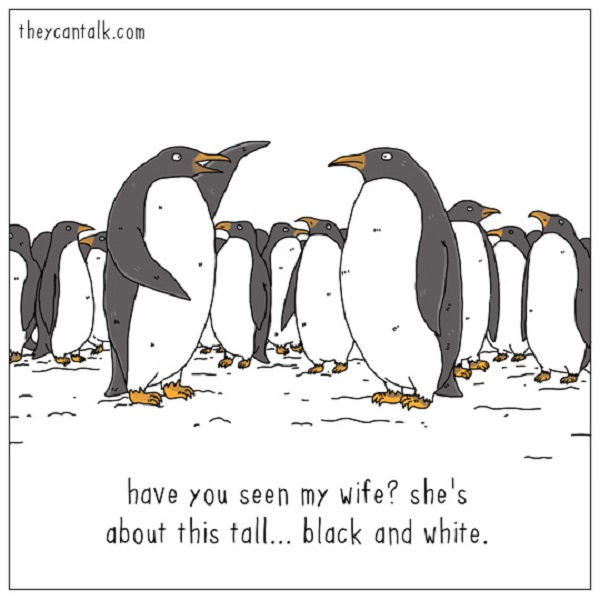 3. Everyone Makes a Mistake Every Now and Then.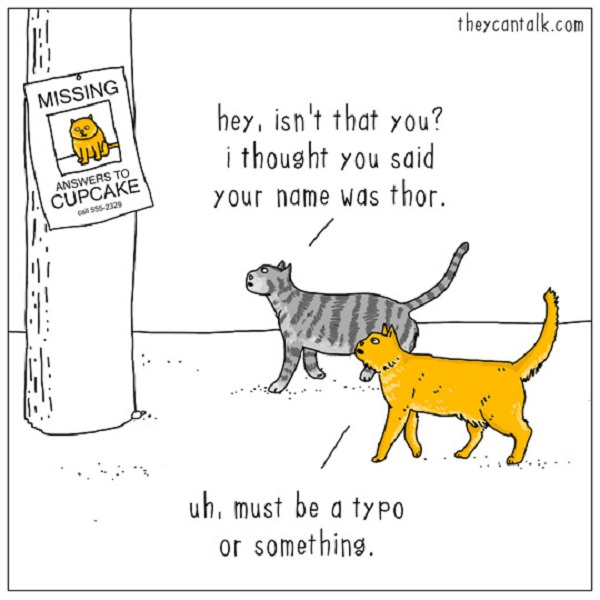 4. I Don't See What the Issue Is...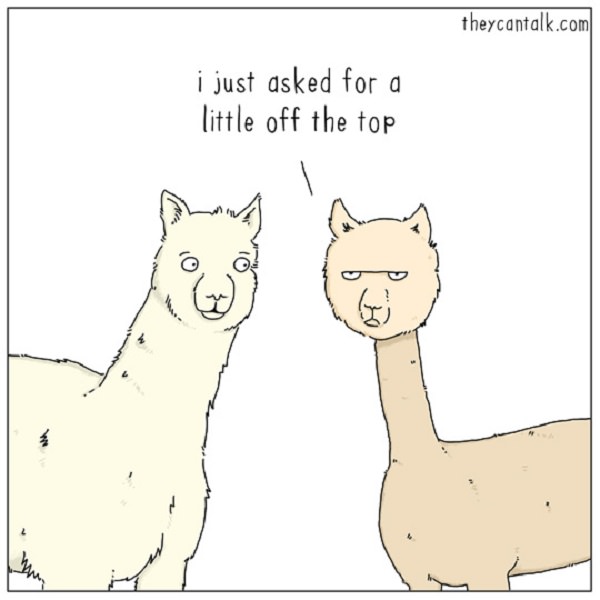 5. A Little Bit of Very Useful Advice from Dad.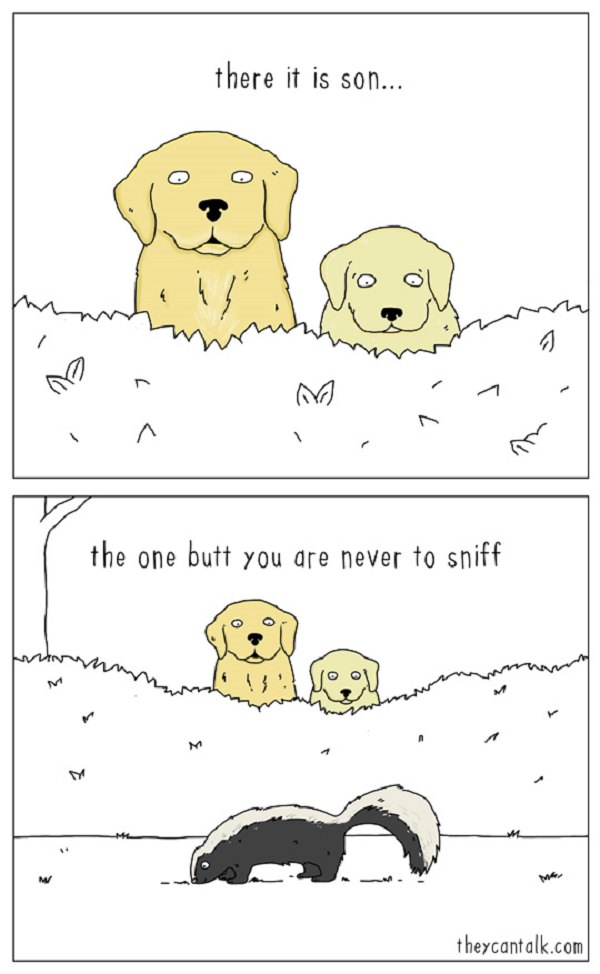 6. It's always Nice to Have Such Supportive Friends!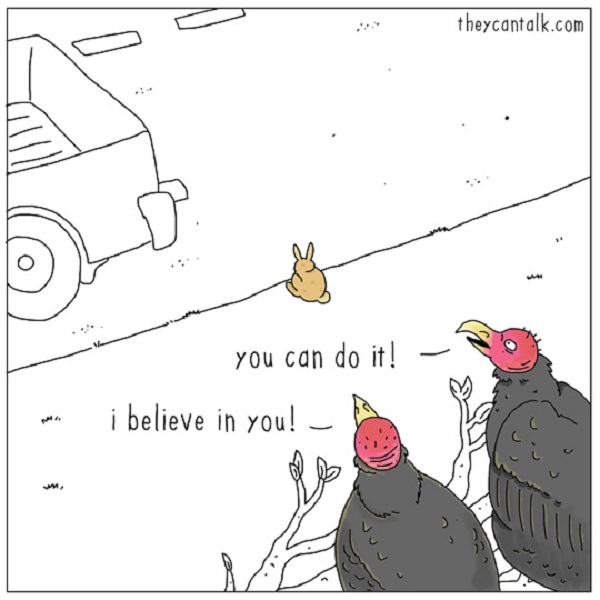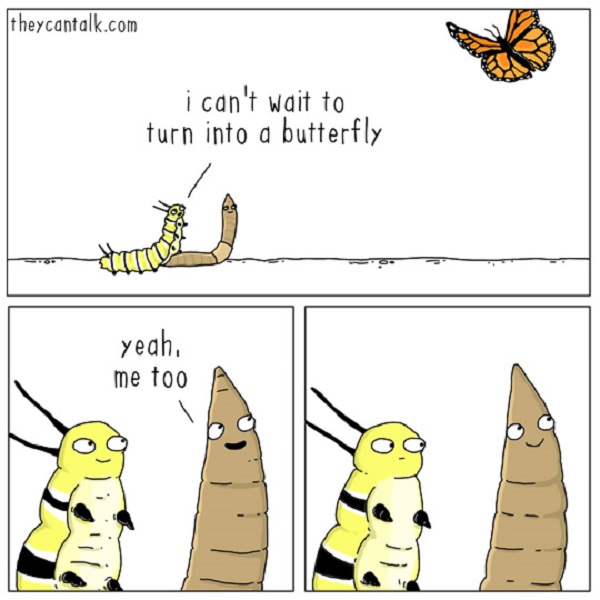 8. You Can't Blame a Cat for Being Inquisitive!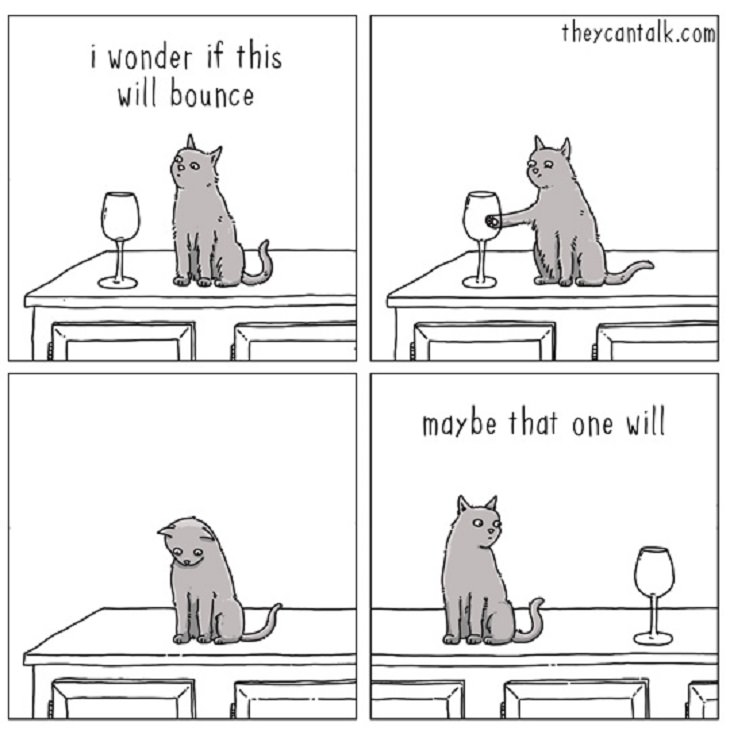 9. It's Important to Follow Traditions.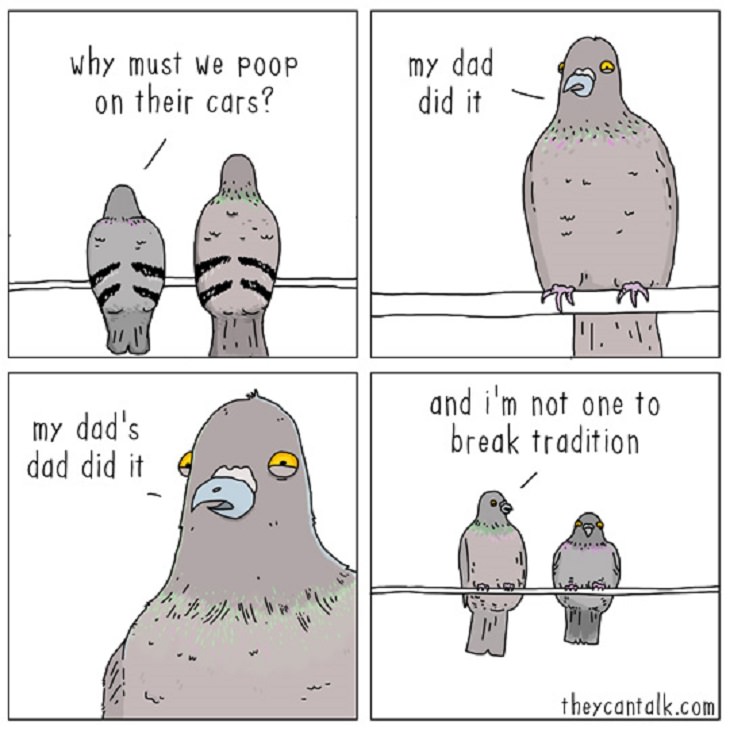 10. Don't ask a Question You Might Not Like the Answer to!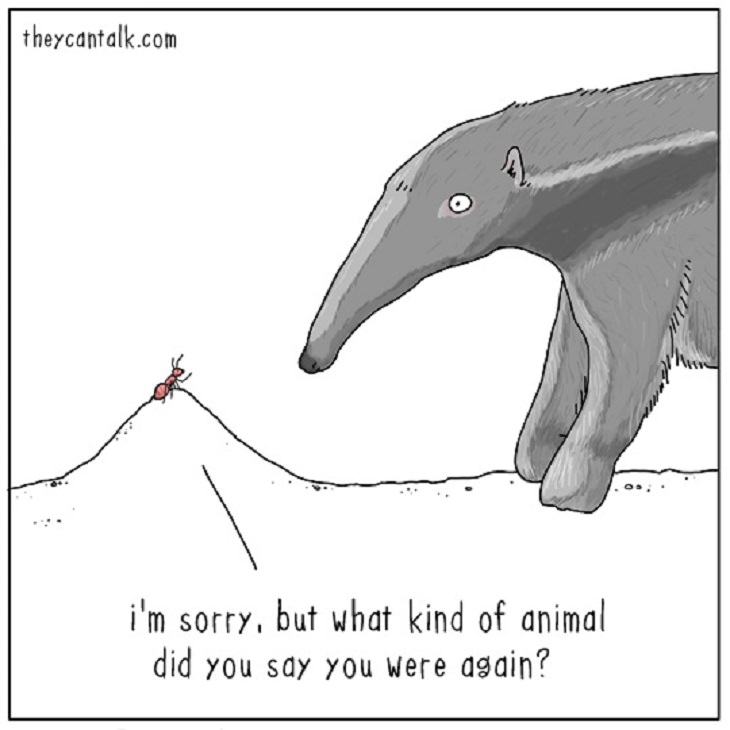 11. One of Life's Greatest Questions...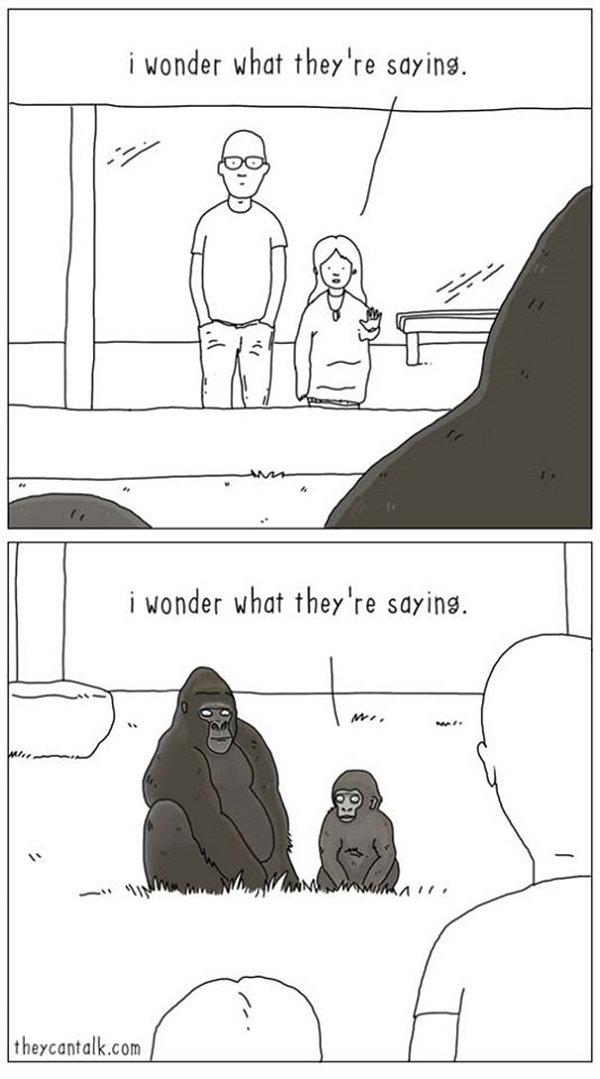 12. The Moment You Realize You've Been Duped.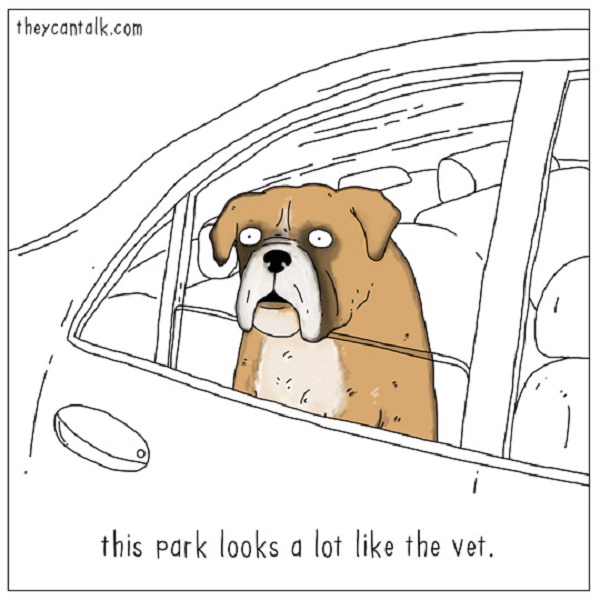 13. Cats Really Are So Considerate.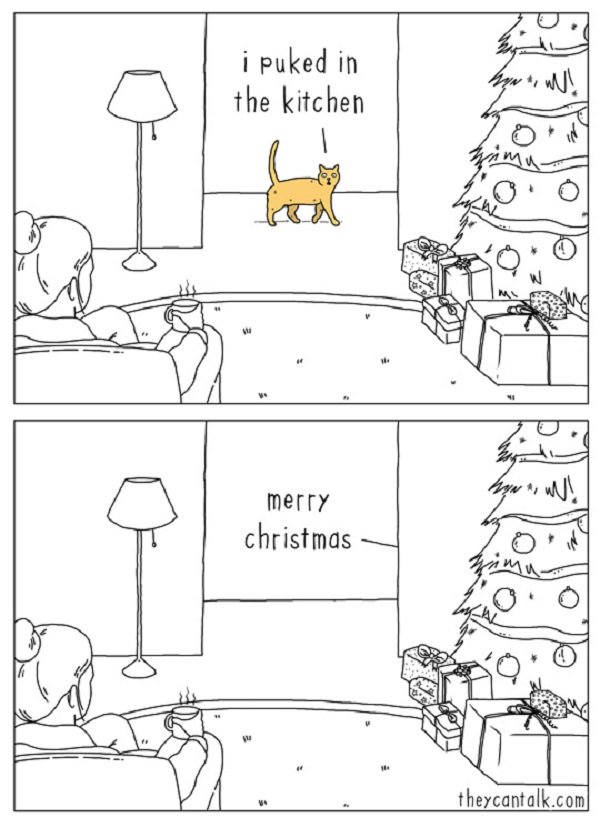 14. Sharks Are Truly Misunderstood Creatures!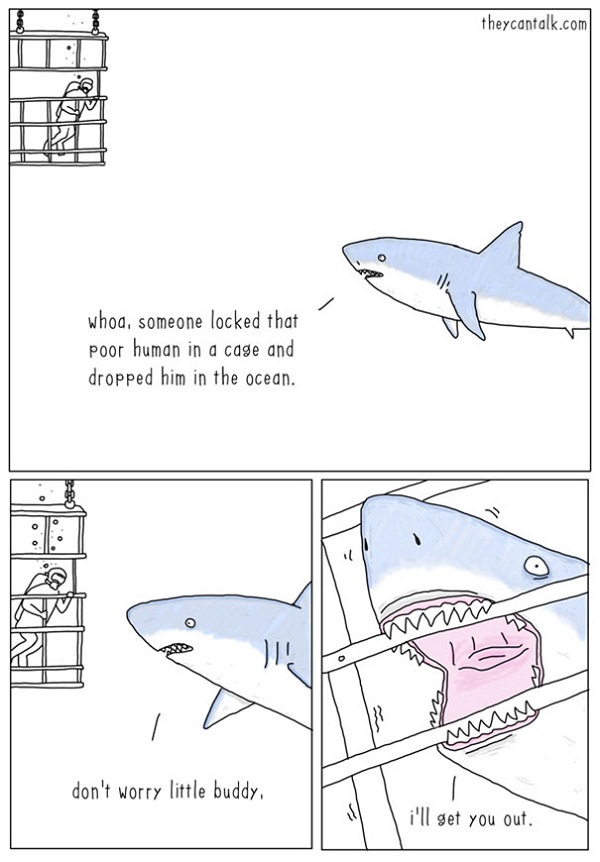 15. Well That's One Way to Find out...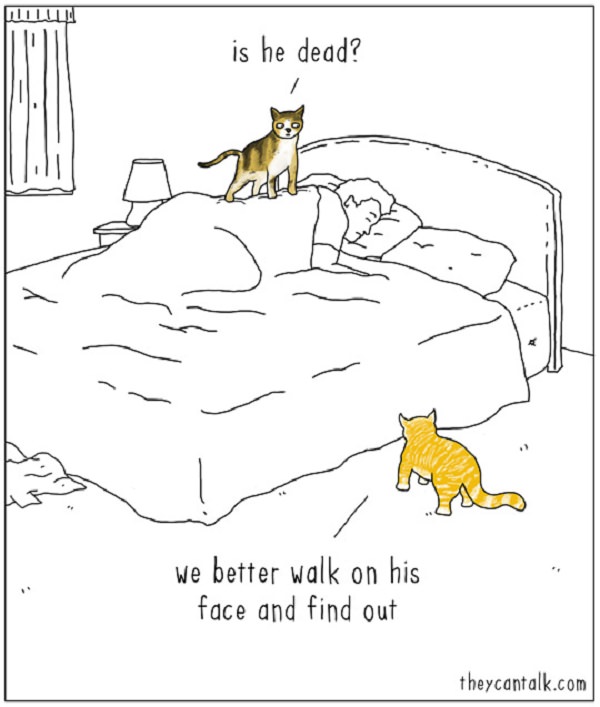 16. So This is Where the Word 'Birdbrain' Comes From!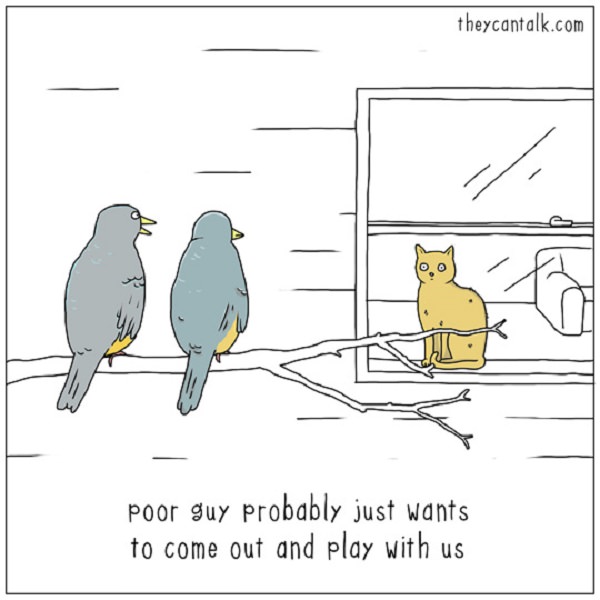 17. When You're King of the Jungle, Your Appearance Matters!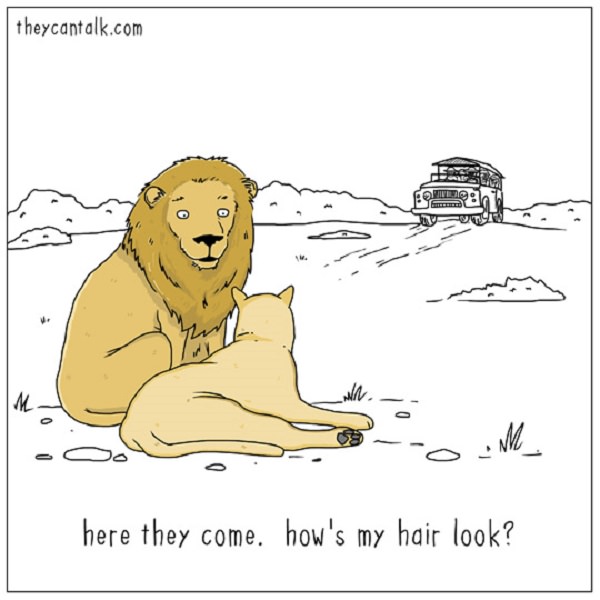 18. Well, It would Have Been a Nice Gesture...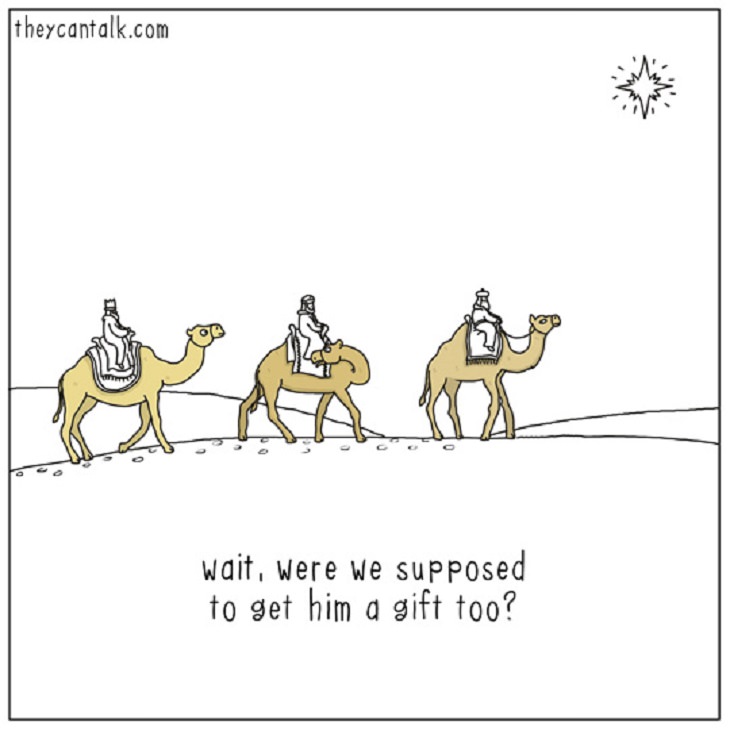 19. Good Luck with That One...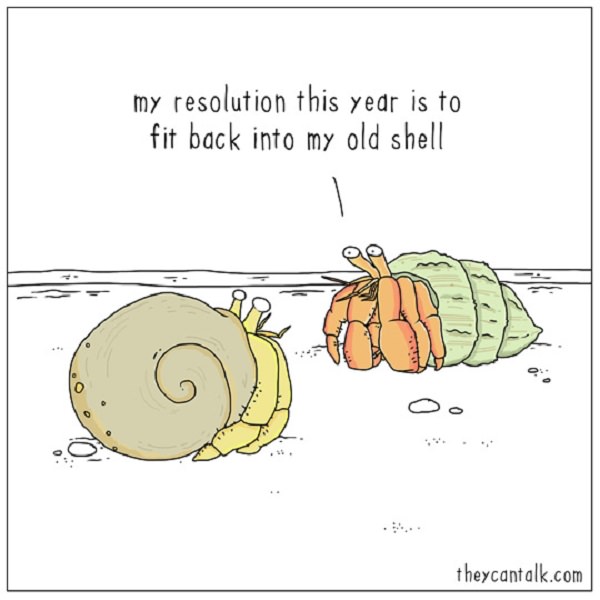 20. Can You Blame a Guy for Trying?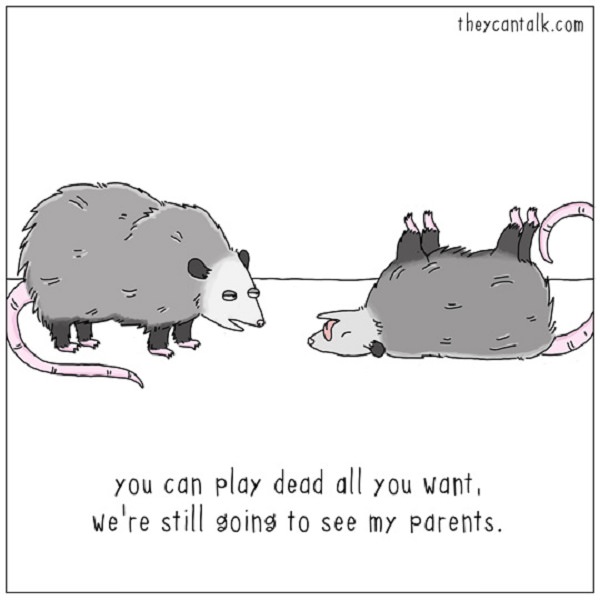 21. Everyone Loves a Free Upgrade!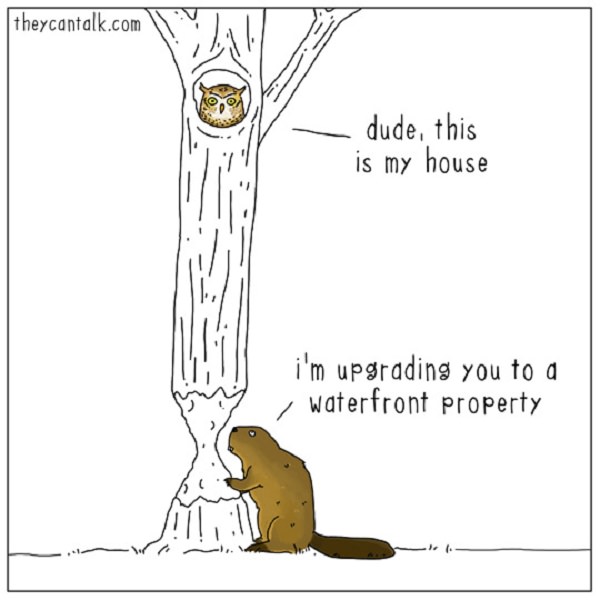 22. Who Cares! It's Delicious!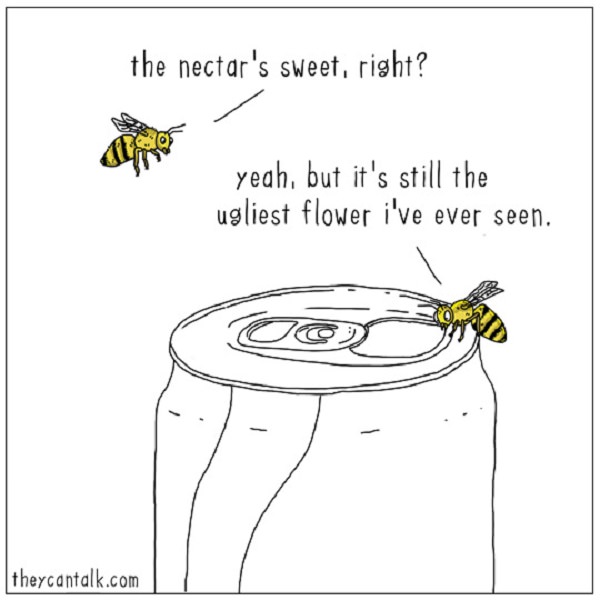 23. Oh Yeah, That's Why. Silly Me!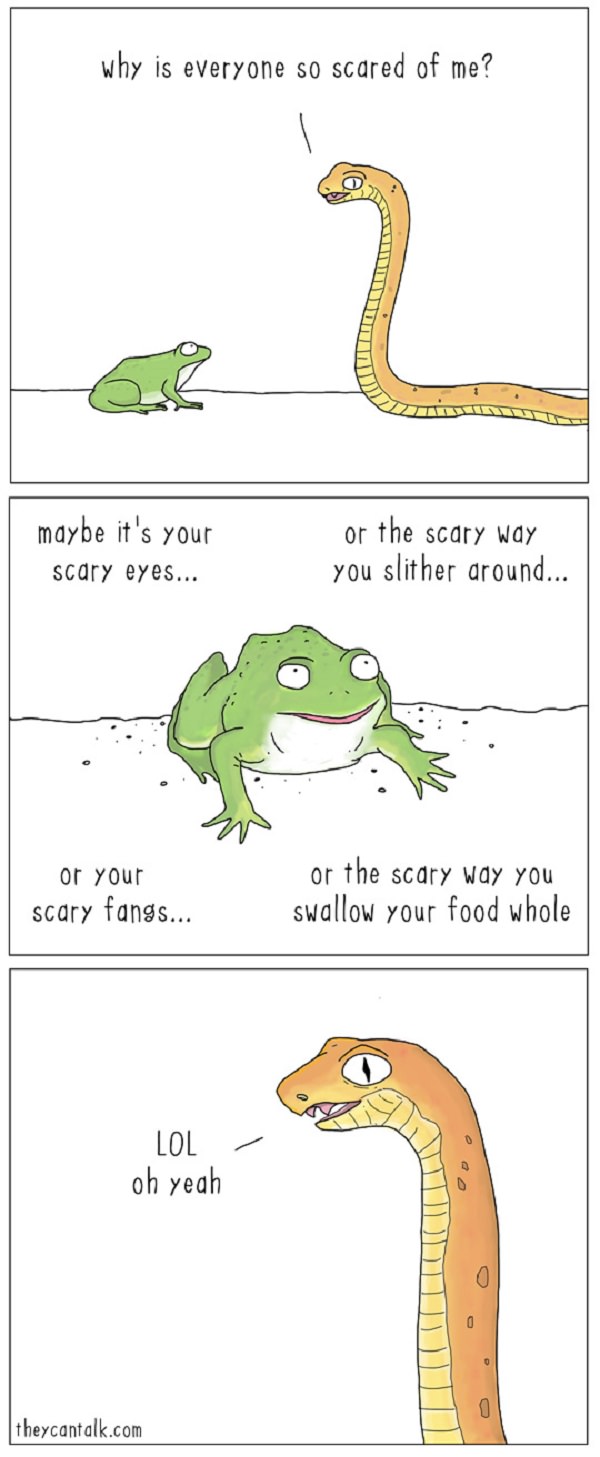 24. Even Cows Want Eternal Life!

25. Nope, No It Wasn't...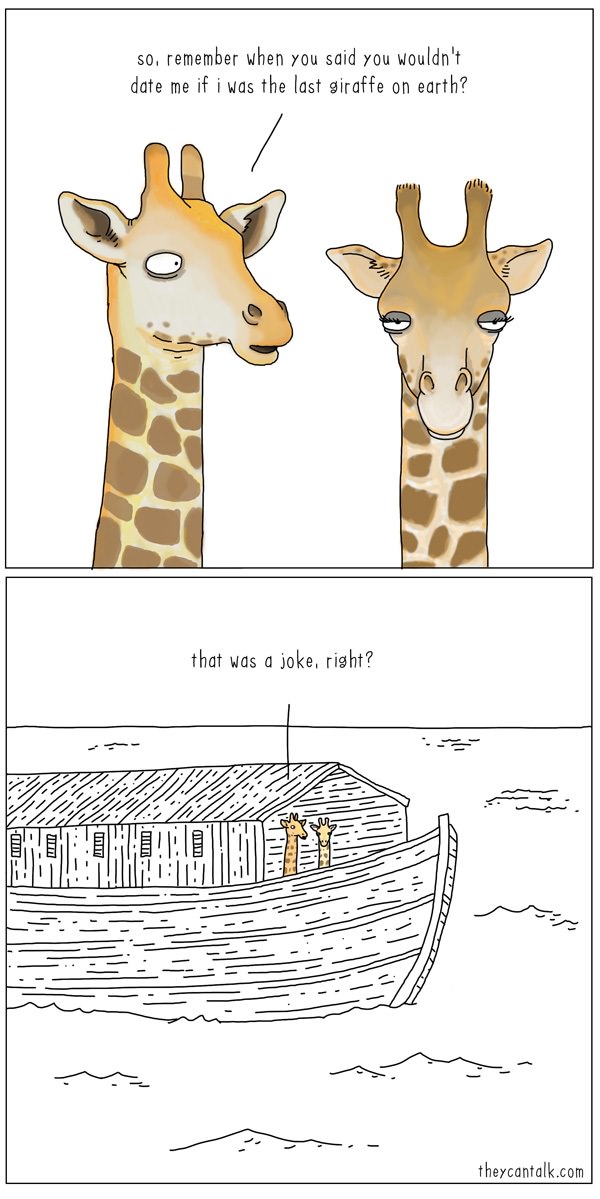 26. Can't Remember what I was Gonna Write Here...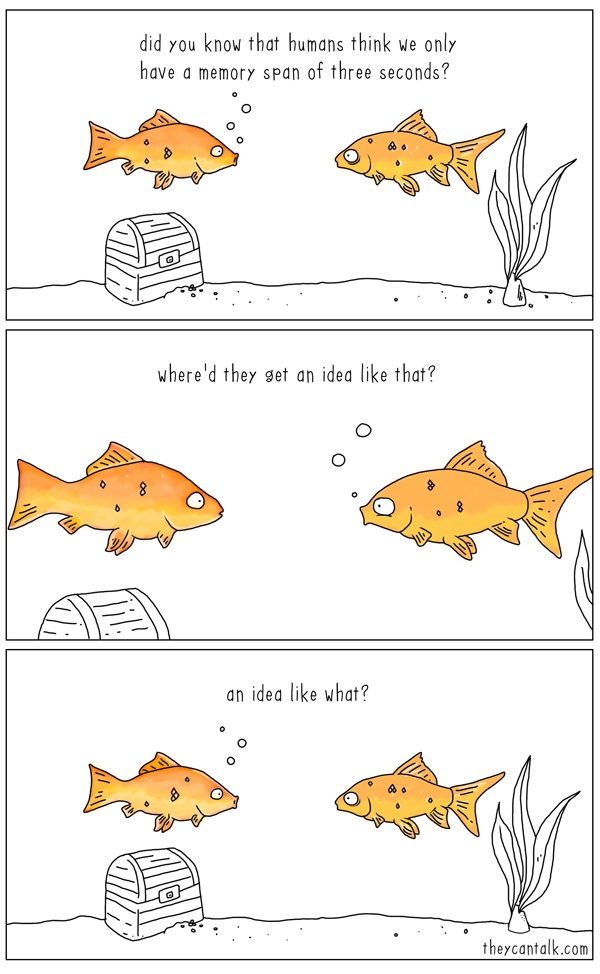 27. Just Another 4 Hours Before We Reach That Tree over There!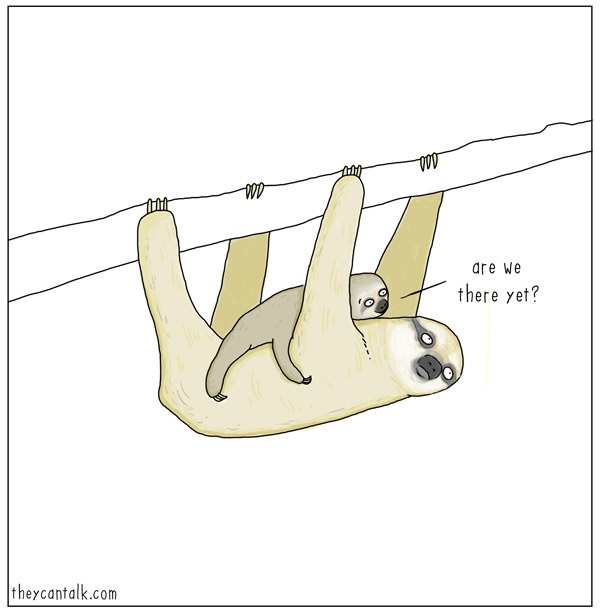 28. That's a Superpower Everyone Would be Blessed to Have!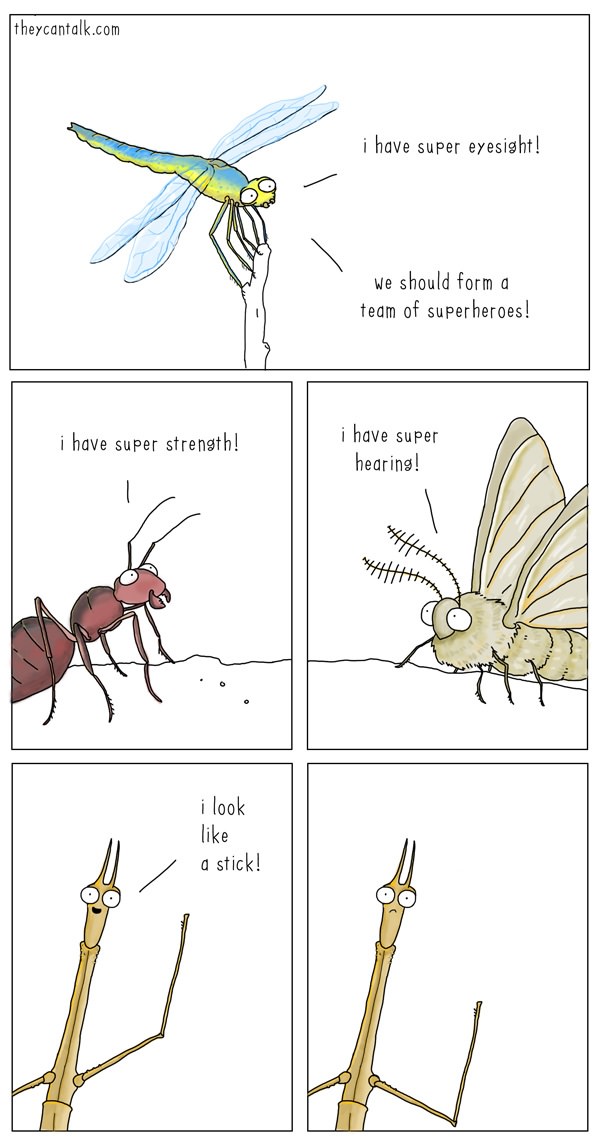 Source: theycantalk and shareably