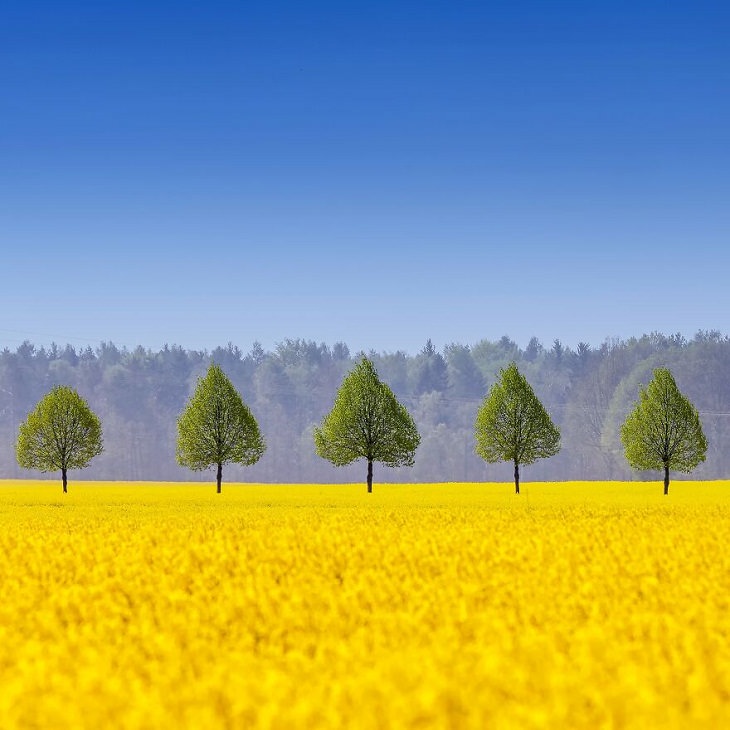 Trees against the background of oilseed called rape in Dresden, Germany.
"Dance" by Naoya Yoshida
Gold in Nature/Seasons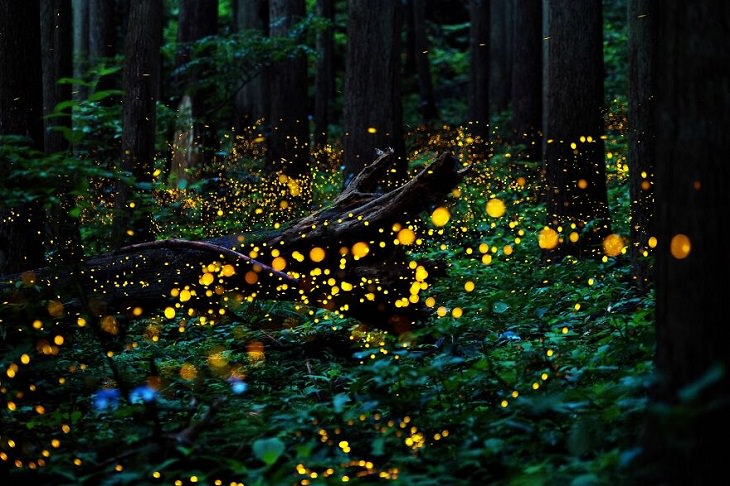 The light emission of fireflies in Japan's mountains.
"Travel By Camels" by Samir Albusaidi
Gold in Press/Travel/Tourism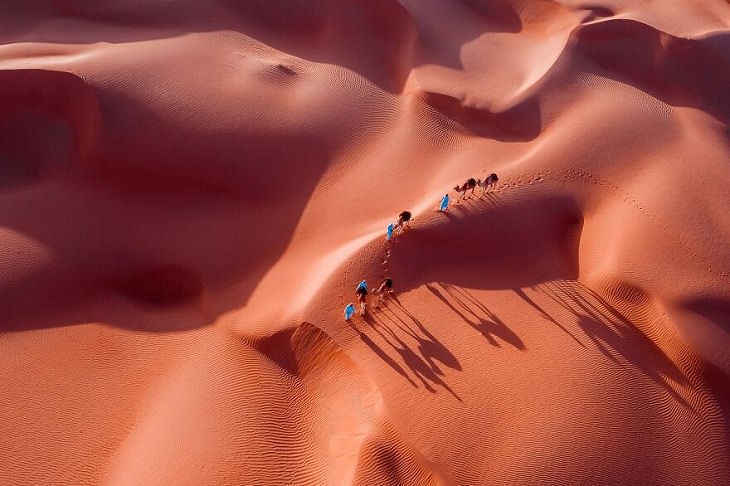 People in the Wahiba Desert in Oman traveling by camels, a tradition that's been followed for several years.
"Weaving The Fishnet" by Sarah Wouters
Silver in Press/Travel/Tourism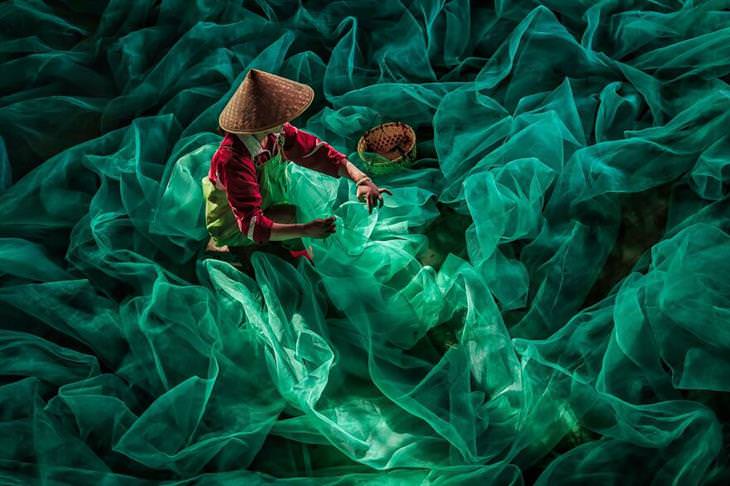 A fisherman weaves a fishnet in Xiapu China, located in the northeastern part of Fujian Province.
"Last Garden Of Eden" by Kevin De Vree
Bronze in Nature/Underwater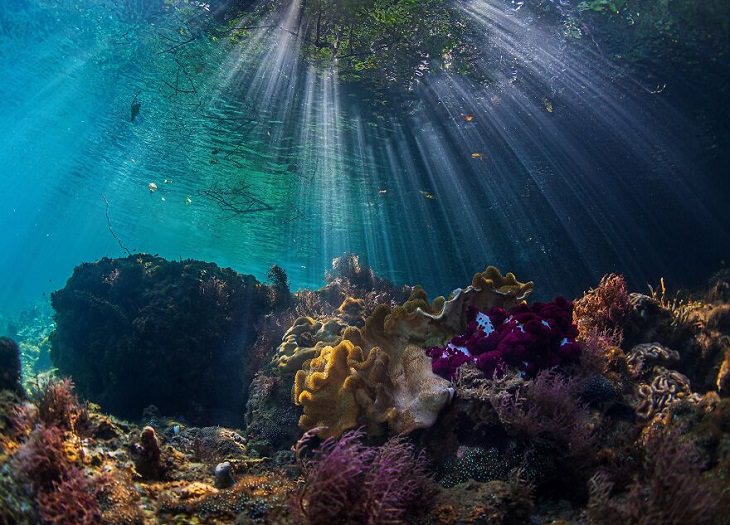 A gorgeous photo that highlights the beauty and importance of coral reefs as the underwater forests of our planet.
Related: The 20 Epic Winners of the 2020 Underwater Photo Contest
"Heart Wide Open" by Charlotte Piho
Bronze in Nature/Underwater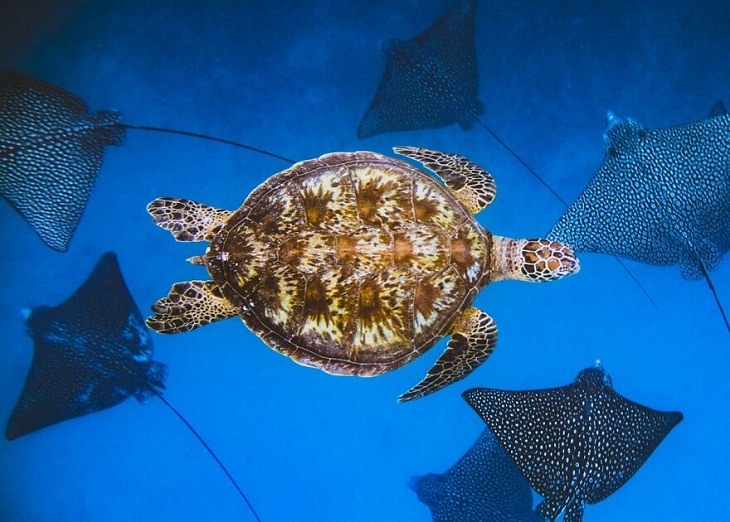 Animals moving around freely underwater without being disturbed by surrounding boats or scuba bubbles.
"Taiwan's First Ba Jia Jiang Eighth Generals" by Chin-Fa Tzeng
Bronze in Press/People/Personality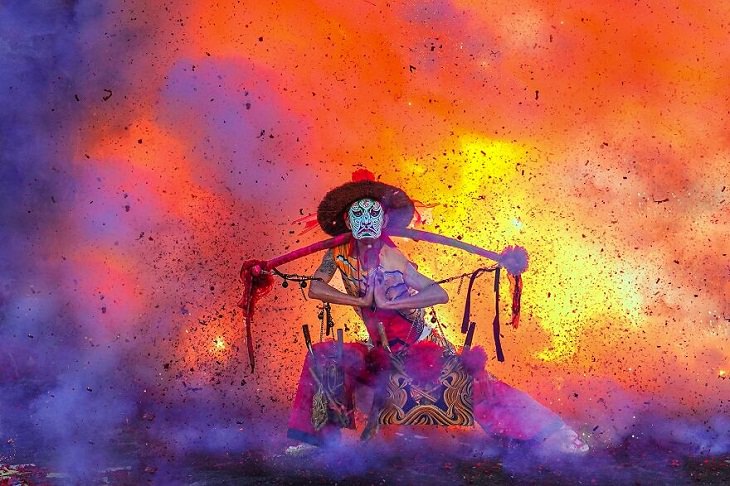 This is Mr. Xu Mingzhong, a rice dumplings master, who is widely regarded as is the most famous performer in Taiwan. He has played Ba Jia Jiang or Eight Generals since he was 12 years old. Eight Generals are temple and deity guardians that are believed to offer mystical protection during religious ceremonies and events.
"San Salvatore" by Alberto Giuliani
Gold in Portraiture/Other, Gold in Press/General News, 1st Place winner in Portraiture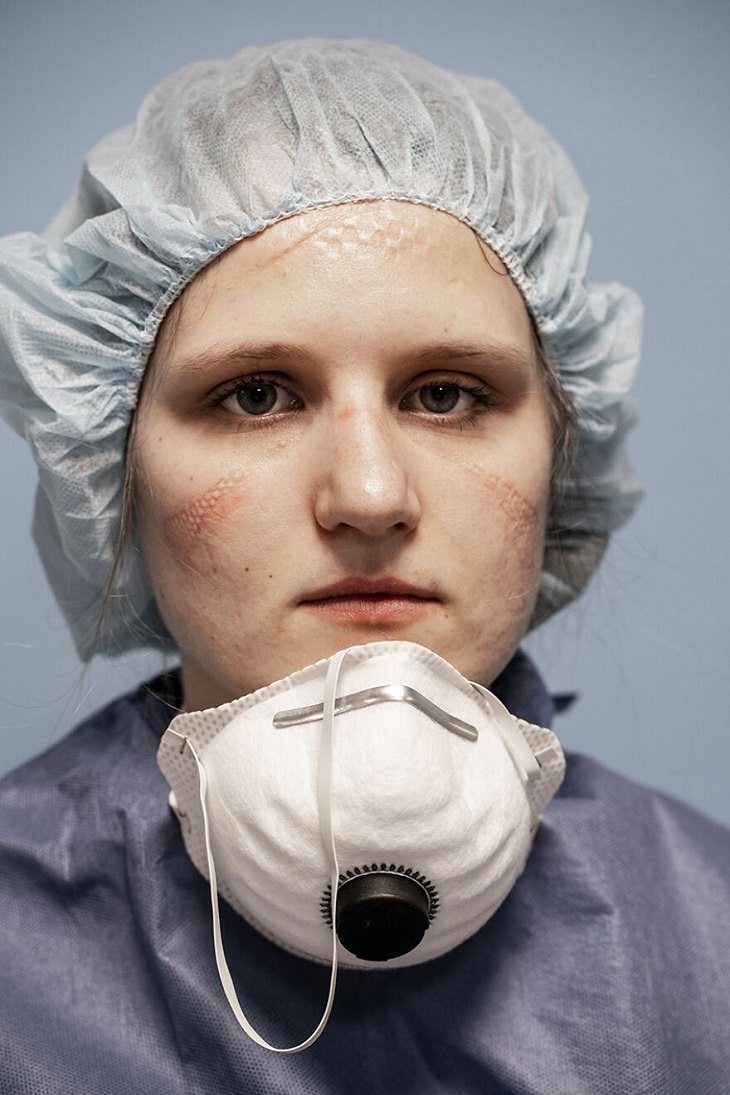 A powerful image of a nurse of the Intensive Care Unit from San Salvatore Hospital in Pesaro, Italy, which saw a horrific wave of the COVID-19 contagion and death charts in 2020.
"Star Tracks" by Craig Bill
Silver in Special/Night Photography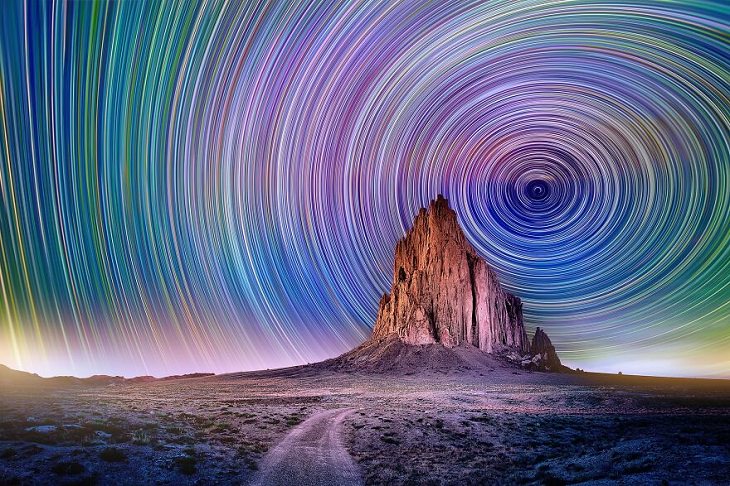 "These images are still time-lapses and day-to-night projects that started before sunset and finally ended about dawn due to the camera's batteries being exhausted." - Craig Bill
"Way To Get Water" by Shi Chen Ren
Gold in Press/Nature/Environmental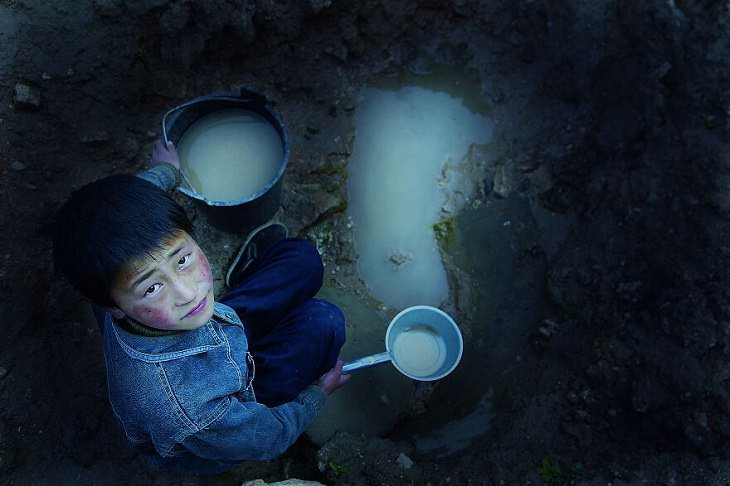 A poignant photo reminding how several regions in the world suffer from water scarcity.
"Gold Autumn" by Gerry Chiang
Bronze in Nature/Seasons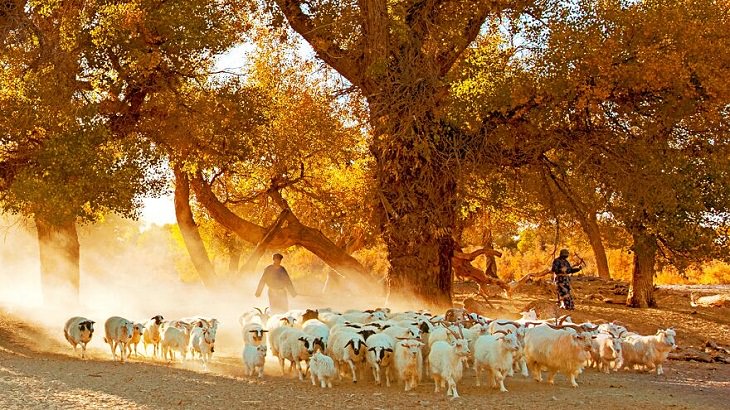 A shepherd maneuvers his sheep under Populus euphratica trees, also known as the Euphrates poplar or desert poplar.
"The Eye Of The Earth" by Qidong Lin
Silver in Nature/Earth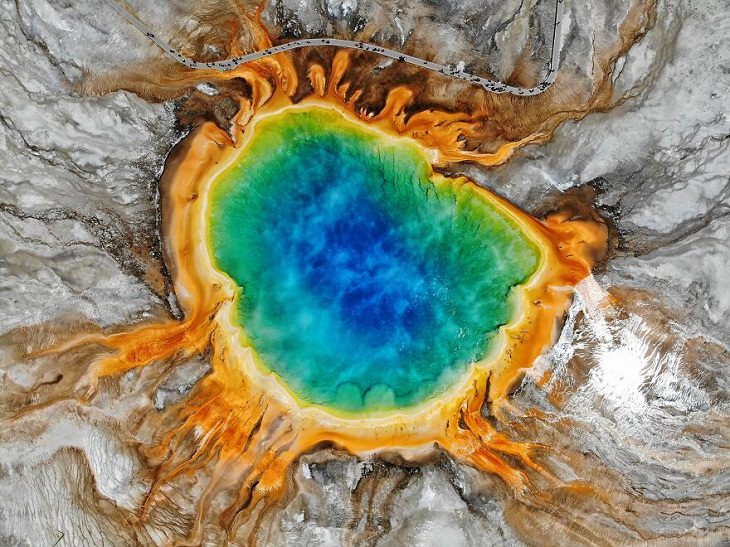 Grand Prismatic Spring's colors in the Yellowstone National Park almost match most of the colors seen in the rainbow.
"Colored Underworld" by Peter Plorin
Gold in Architecture/Interior, 1st Place winner in Architecture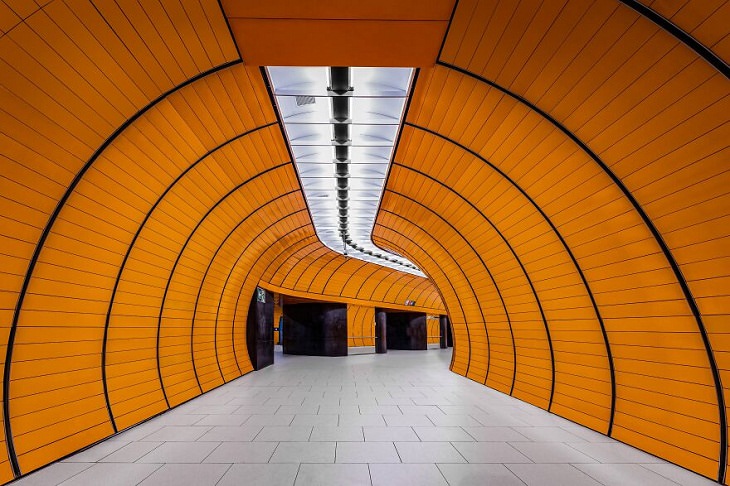 "Colored Underworld is about to show the beauty of these underground facilities through the dynamics of the colors, and to decouple them from your builder, operators, and users." - Peter Plorin
"Seeds & Spices Solar System" Gareth Morgans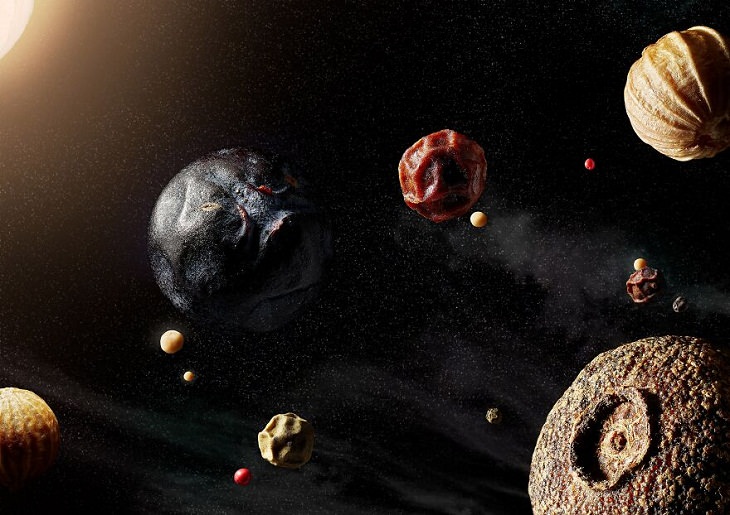 An incredible macro photograph of particles of seeds and spices that almost look like planets in the solar system.
"Murmurations" by Johannes Bosgra
Gold in Nature/Sky, 1st Place winner in Nature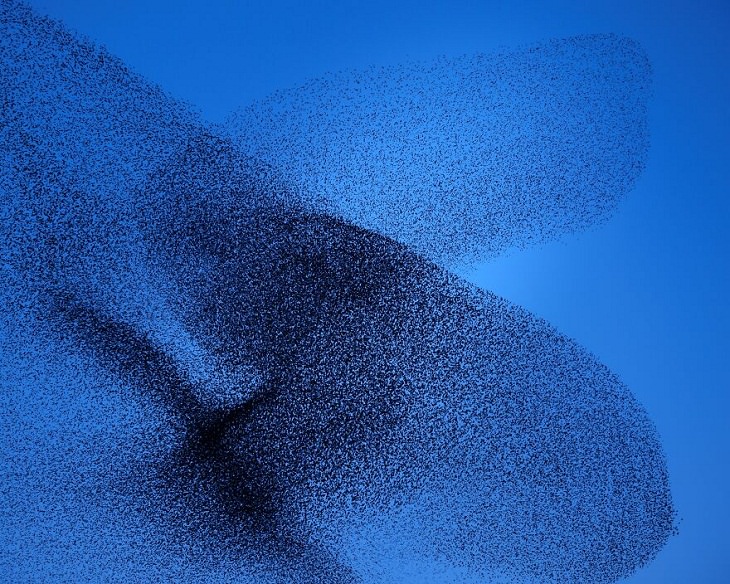 Tens of thousands of starlings form a unique landscape in the sky through extraordinary choreography.
"High Key Hummingbirds" by Jacques-André Dupont
Bronze in Nature/Wildlife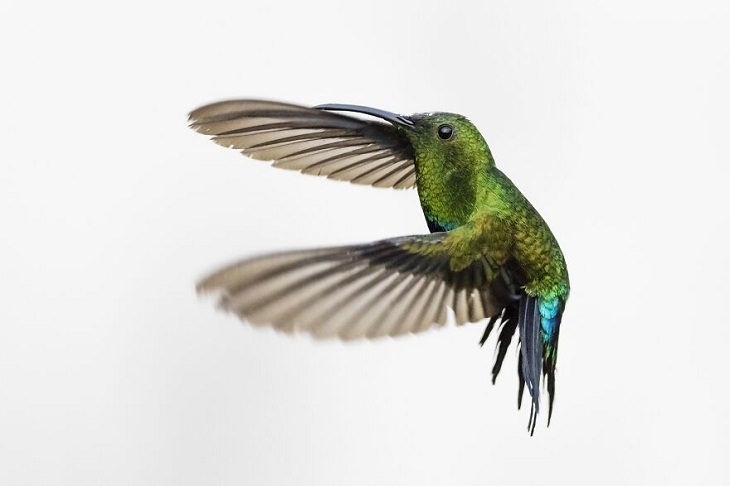 A beautiful high-key image of a Guadeloupe hummingbird.
Share these photos with your friends and family...