The National Audubon Society is an American non-profit organization that is dedicated to the protection of birds and to environmental conservation. Every year, it hosts the Audubon Photography Awards that allows photographers from across the United States and seven Canadian provinces to present their best bird photographs. In its 11th year now, this contest gives us an opportunity to marvel at the winged wonders of the world that inhabit our planet.
Recently, the winners of the 2021 Audubon Photography Awards were announced. Caroline Fraser, with her stunning shot of a greater roadrunner captured in Texas, was awarded the Grand Prize winner. Here, we have featured all the amazing winning images from this year's contest along with a few honorable mentions.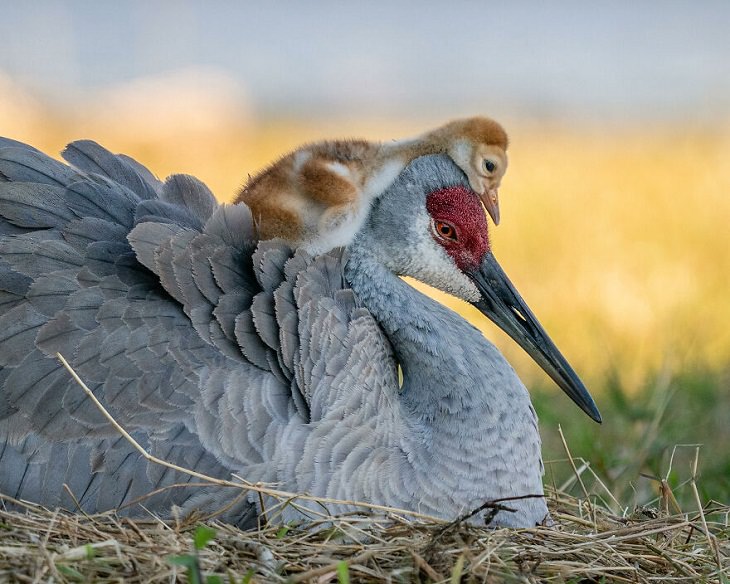 A Sandhill Crane resting in Johns Lake, Winter Garden, Florida, with its colt. These large birds are found predominately in North America.
Professional Award Winner: Steve Jessmore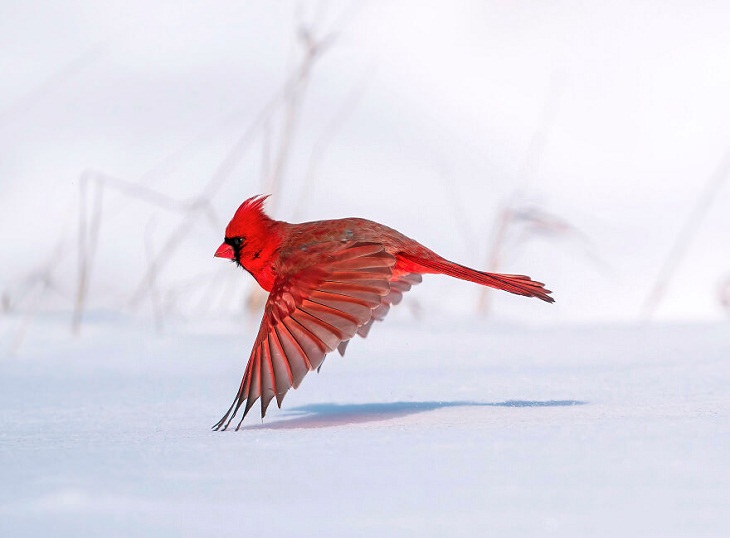 A Northern Cardinal takes flight on a bitterly cold winter day at Rural Muskegon County, Michigan. It is the official state bird of seven US states.
Grand Prize: Carolina Fraser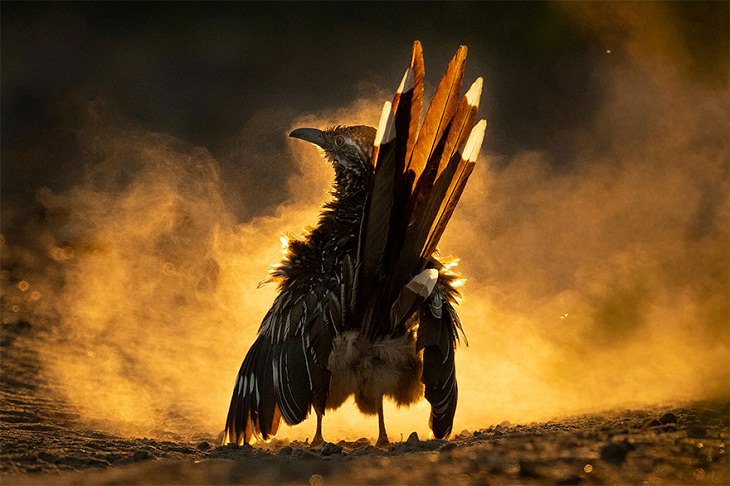 The Greater Roadrunner, an icon of the southwest, is seen in its full glory at Los Novios Ranch, Cotulla, Texas.
Amateur Honorable Mention: Tom Ingram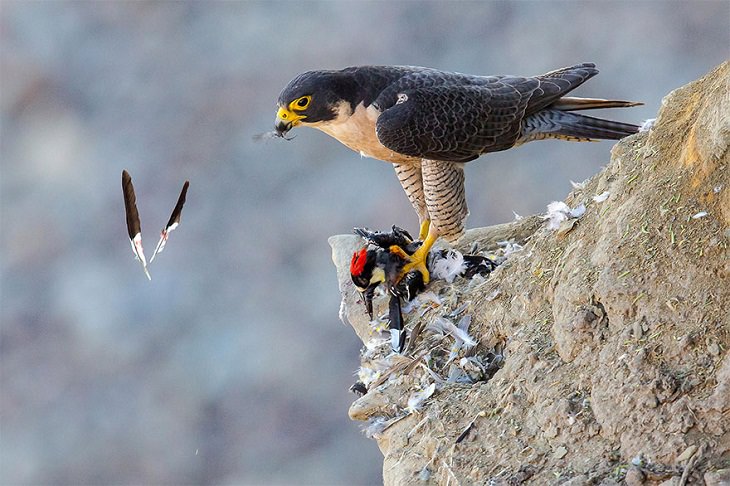 The Peregrine Falcon, known for its incredible diving speed - which can reach more than 300 km (186 miles) per hour - at La Jolla Cove, California.
Plants For Birds Honorable Mention: Karen Boyer Guyton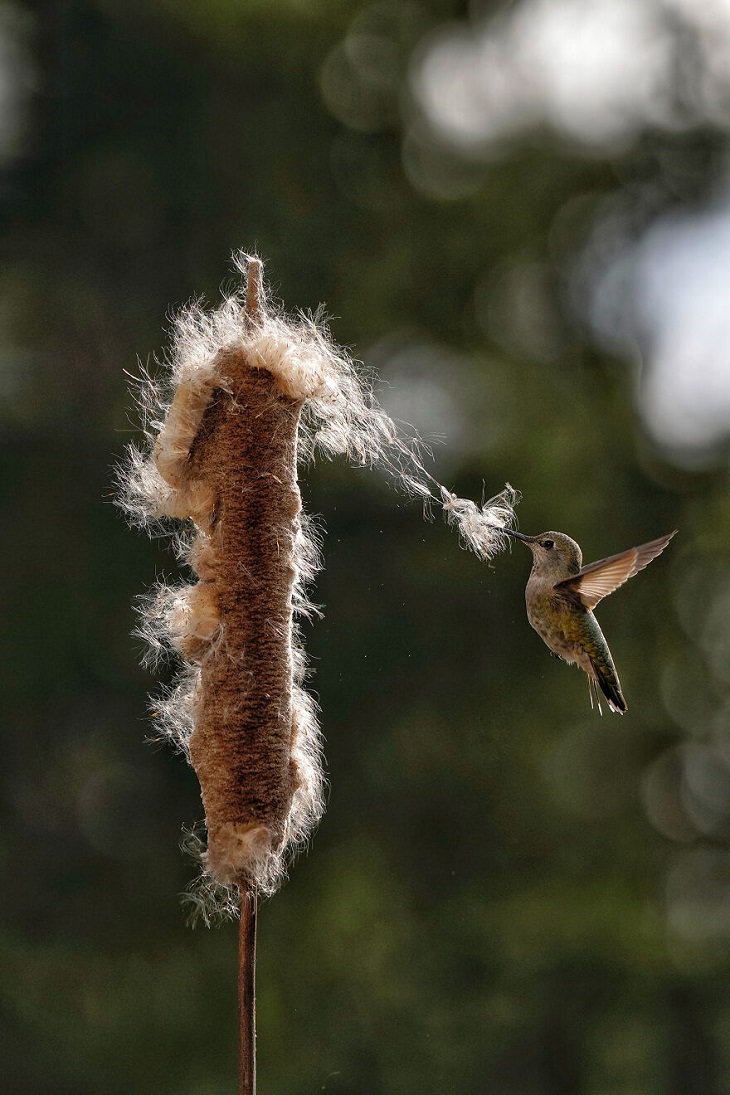 Anna's Hummingbirds make incredible nests that are strong but flexible. Here, one is seen working on a nest at Quilcene, Washington.
Professional Honorable Mention: Steve Jessmore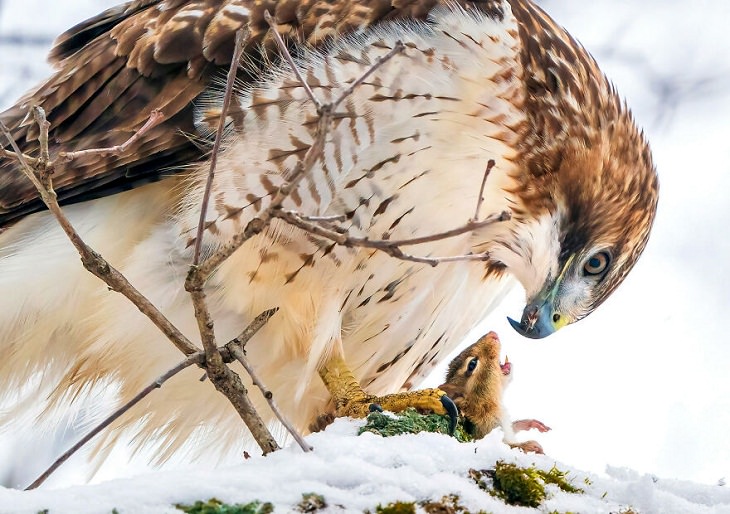 A Red-tailed Hawk looks on at its prey - an eastern chipmunk it has just caught - on a snowy, dark winter afternoon at Kensington Metropark, Milford Township, Michigan.
Plants For Birds Award Winner: Shirley Donald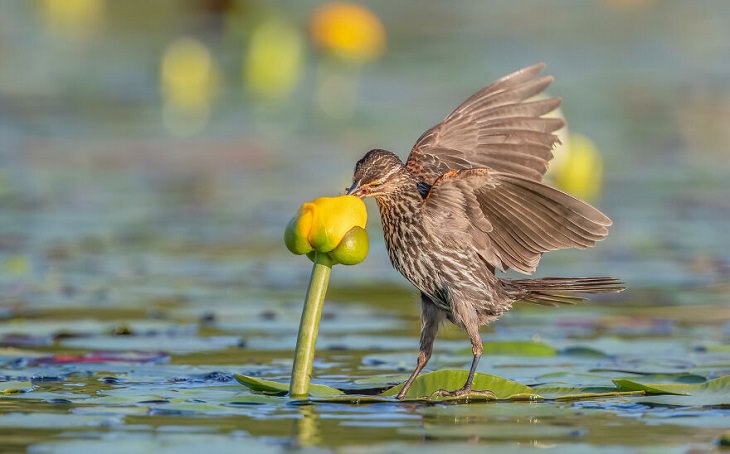 This Red-winged Blackbird is trying to pluck out insects from flowers to feed its nestlings. Location: Blue Sea, Quebec, Canada.
Female Bird Prize: Elizabeth Yicheng Shen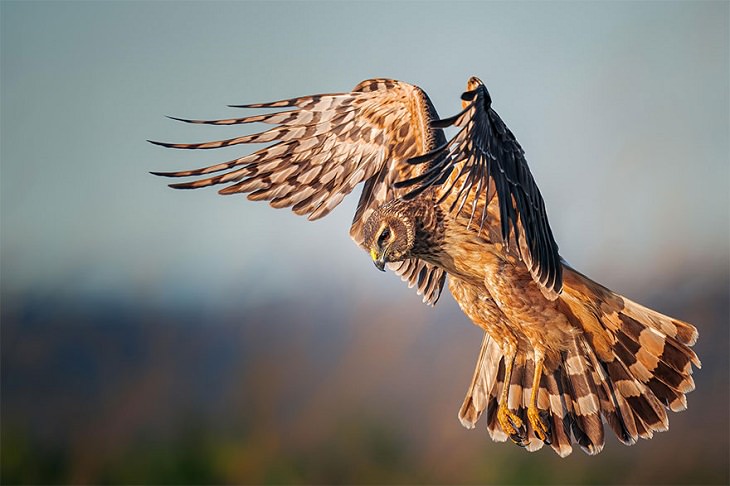 The Northern Harrier is a wily raptor that hunts by gliding low over open marshes and fields and always keeps an eye out for prey. This one was spotted in Coyote Hills Regional Park, Fremont, California and almost appears to have an owl-like face.
Youth Award Winner: Arav Karighattam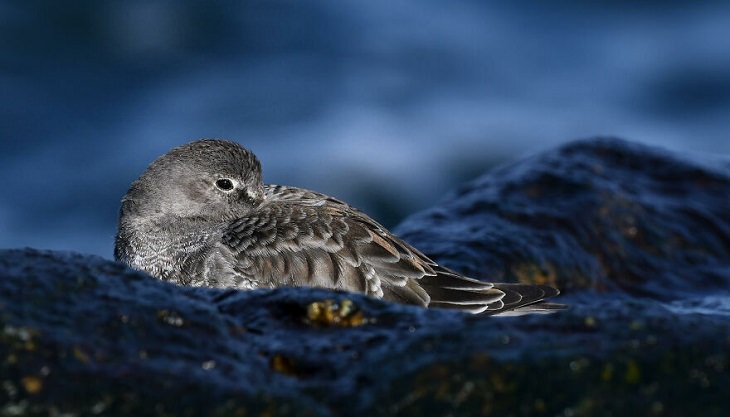 Purple Sandpipers are really tough birds and can thrive in the harshest conditions - from the icy Arctic to places where freezing ocean waves crash wildly upon coastal rocks. This lone bird was resting on a rock in Rockport, Massachusetts.
Fisher Prize: Patrick Coughlin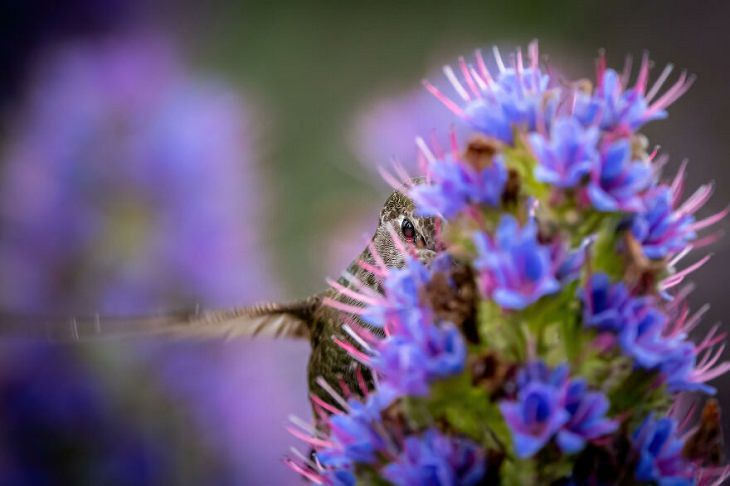 A beautiful shot of a juvenile Anna's Hummingbird feeding on a flower. Location: Claremont Canyon Regional Preserve, Berkeley, California
Youth Honorable Mention: Josiah Launstein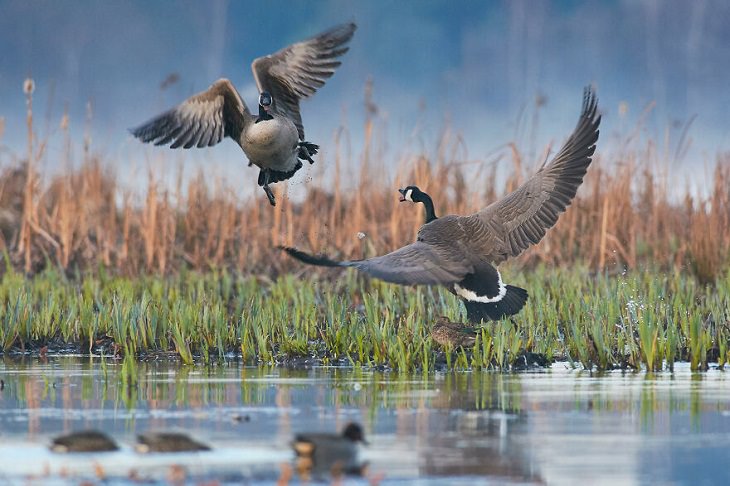 Canada Geese are very aggressive and extremely territorial. Here, one male is seen charging at another goose that attempted to land in the area. Location: Burnaby Lake, Burnaby, British Columbia, Canada
Share these beautiful photos with other nature lovers...