With so many items available at the click of a mouse or the touch of a screen, ready to be delivered to our homes instantly, it seems like our lives are overflowing with packaging. Food delivery apps work effectively at streamlining the process of satisfying our cravings, and grocery stores are packed with on-the-go snacks and meals. Unfortunately, sometimes excessive packaging doesn't work as effectively as intended, and the clearest of instructions are ignored. There's nothing that unites us all as much as that collective sigh of frustration we let out when we receive packages that look like these.
1. Someone skipped reading the only words written on the package

(Izismile)
2. It looks like the box survived the hurricane in the delivery truck, but my item didn't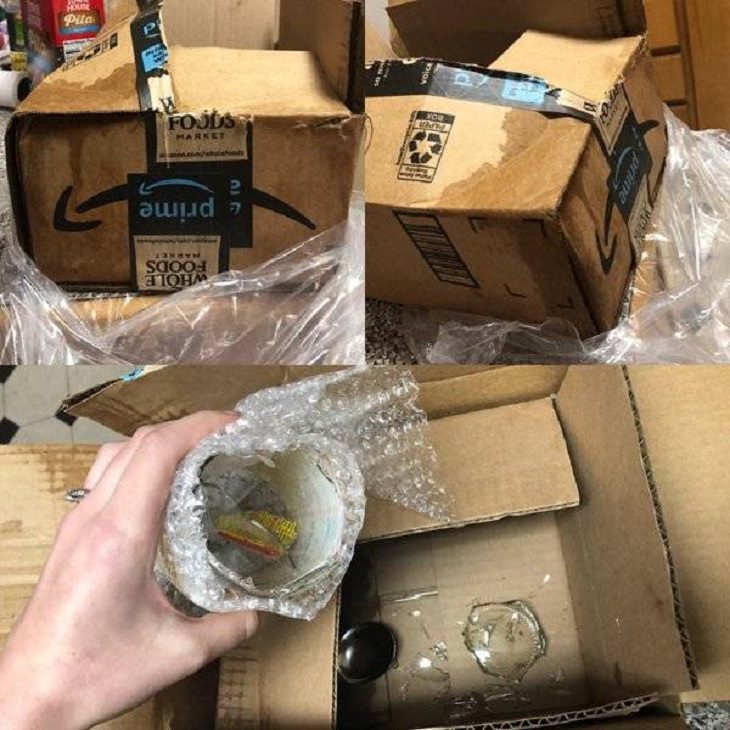 (Izismile)
3. Wait a sec, I didn't order veggies on the side!

(Izismile)
4. My instructions were "Deliver to a secure location". Success.

(Izismile)
5. They didn't bother with bubble wrap. I think they just thought, how beaten up could a toaster get?

(Izismile)
6. Be careful with online bargain back-to-school shopping.

(Izismile)
7. Marketing people everywhere are giving this genius a standing ovation

(Izismile)
8. That moment of worry, when you open it up and find out that someone has already taken a bite of the first piece.

(Izismile)
9. That tag. The international symbol of frustration for shoppers everywhere.

(Izismile)
10. An amazing new substitute for vegan meat-replacements. 100% actual meat.

(Izismile)
11. Nobody thought to put the packaging under the clearly breakable item?

(Izismile)
12. The most disappointing pizza we ever ate.

(Izismile)
13. You had one job… One job!

(Izismile)
14. I'm not sure if this package is worth the price they're asking for.

(Izismile)
15. I have to take 1 pill every day for 2 weeks. This is the amount of packaging deemed necessary for that.

(Izismile)
16. This package journeyed from Massachusetts to North Carolina just to come back to Massachusetts

(Izismile)
17. Well, if I knew this was going to happen, I would have just got vanilla ice cream!

(Izismile)
18. This could be classified as over-packaging for something the size of a penny

(Izismile)
19. I think its safe to say that the record I ordered is definitely broken

(Izismile)
20. Ordered 27 books from Amazon. Each book got its own box. My house is a packaging nightmare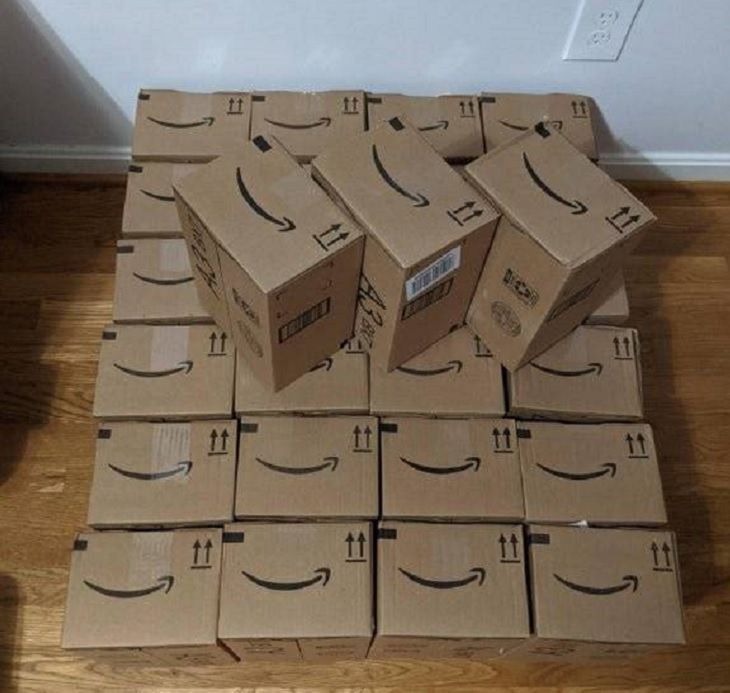 (Izismile)