Summer is here and it is getting hot, hotter and the hottest. Work still has to be done, lawns still need to be mowed, and as the sun bears down on us, all we can do is count the days 'till fall. But you don't need to fret over the sweat when these 10 cool summer homemade cocktails can keep you refreshed.
1. Frozen Blue Lemonade Vodka Strawberries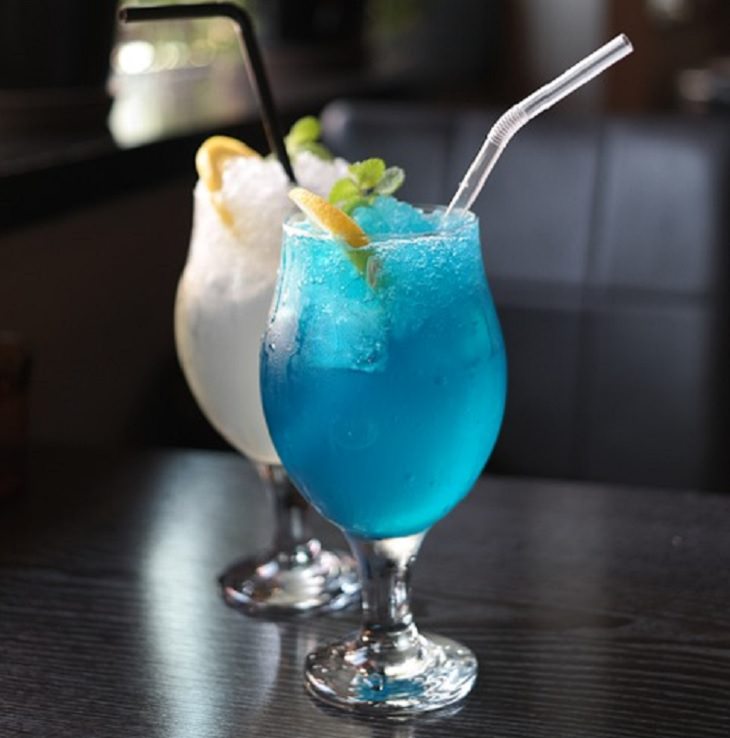 This recipe is a super simple slushie. Toss your preferred quantity of vodka in (30-60 ml per serving is recommended), a similar quantity of champagne, and add a ½ cup of blue Curacao and lemonade. Finally, throw in a good amount of ice and blend until you get the icy consistency you're looking for.
Take a lemon wedge and run it along the edge of the glass. Then sprinkle some white sanding sugar or powdered sugar on to the rims of the glass. Once your glasses are prepped, pour your slushie in and get to chilling!
2. Pineapple Mango Daiquiri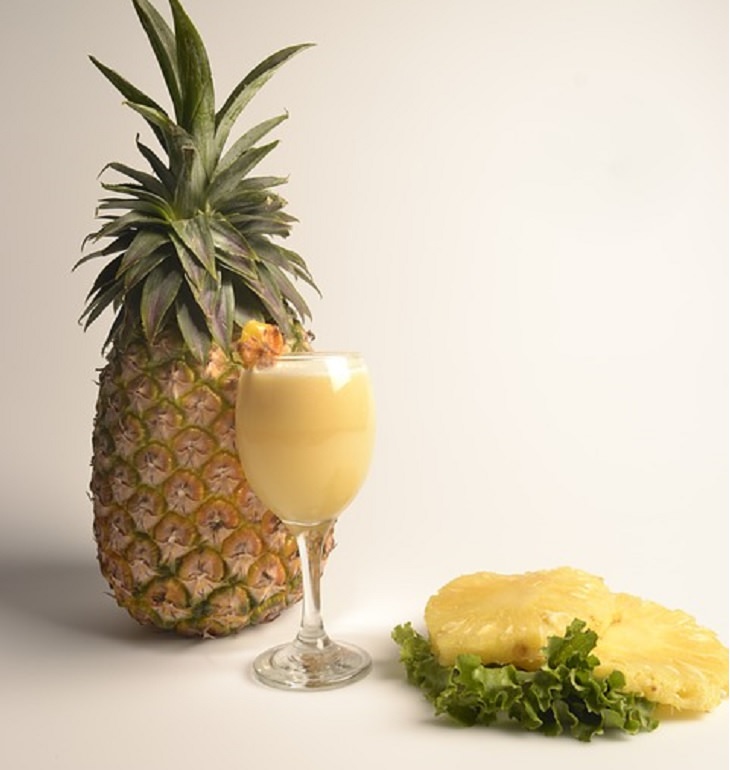 This creamy cocktail is the fruit lover's dream on those hot summer days. For those who may have sensitive teeth, or aren't fans of super cold drinks for whatever reason, this fruity favorite can be made as both a frozen and non-frozen drink.
You'll need about 120 ml of white rum for 2 servings of this cocktail. You'll also need 1 cup of fresh, cooled and cubed pineapples and another cup of refrigerated chopped mango.
Add these ingredients to the blender along with 60 ml of freshly squeezed lime juice. Put in about a cup of crushed ice (you can add a second cup if you prefer your drinks slushie-like) and blend until the mixture is smooth. Your two cocktails are ready to be served.
3. Frozen Dark and Stormy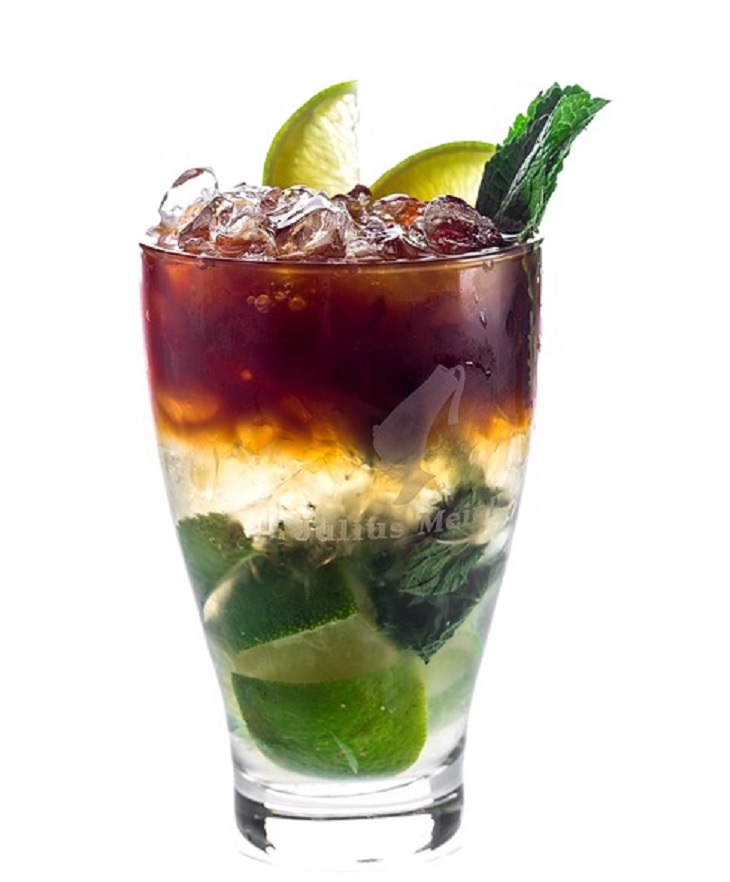 If you're looking for a bit of a different taste, this cold cocktail is a must-try. You'll need a can of ginger beer as a base and approximately 120 ml of dark rum.
Pour the ginger beer into the blender and add freshly squeezed juice from one lime. Also throw in 1 tablespoon of chopped garlic, as well as 1 cup of ice to keep the drink cool.
Blend thoroughly and pour the blended concoction into two glasses, leaving a little room in the glasses. Finally, top off each glass with the dark rum, and enjoy your tasty thirst-quencher.
4. Boozy Dole Whip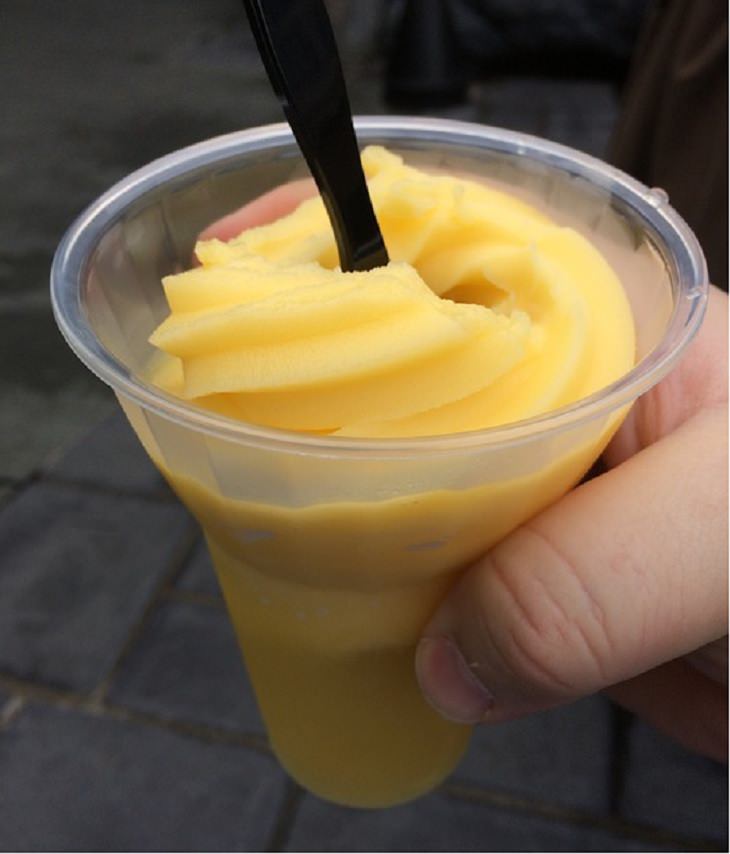 This dairy-free delight can really put the ice in your drink. Dole whip is a soft-serve frozen dessert released by the Dole Company over 30 years ago that comes in pineapple and six additional fruit flavors.
In this do it yourself cocktail, you can make your own booze flavored Dole whip from the comfort of your own home with all the same fruity and coconut-y flavors, and the added benefit of dark rum.
You'll need 5 cups of frozen pineapples, ¾ of a cup of coconut milk, and a ¼ cup of condensed milk. Add all the ingredients into the blender. Finally, for the "booze" flavor, the ideal option for taste would be 120 ml of coconut rum, but in case you're not a fan or your choices are limited, regular white or dark rum will also do the trick.
Blend until you're left with a thick creamy mixture. Pour the mixture in a ziplock bag. Cut one corner of the ziplock bag and then squeeze the mix out in a circular motion into the glasses to make yourself a yum soft serve cocktail.
5. Hurricane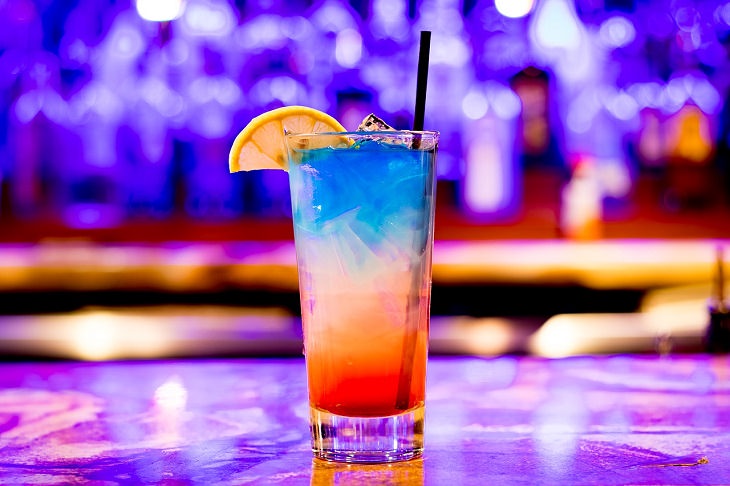 Here's another stormy drink to blow your mind. It's a real whirlwind of fruits in a glass, with an added twist. This cocktail requires not only 60 ounces of white rum but also 90 ounces of dark rum for 2 servings, giving it a little bit more of a kick than the average drink.
Mix about 180 ml respectively of passion fruit juice and orange juice with the alcohol and 2 tablespoons of grenadine. Stir well and pour into glasses filled with ice. You can add an orange slice and a cherry as a garnish.
6. Cuba Libre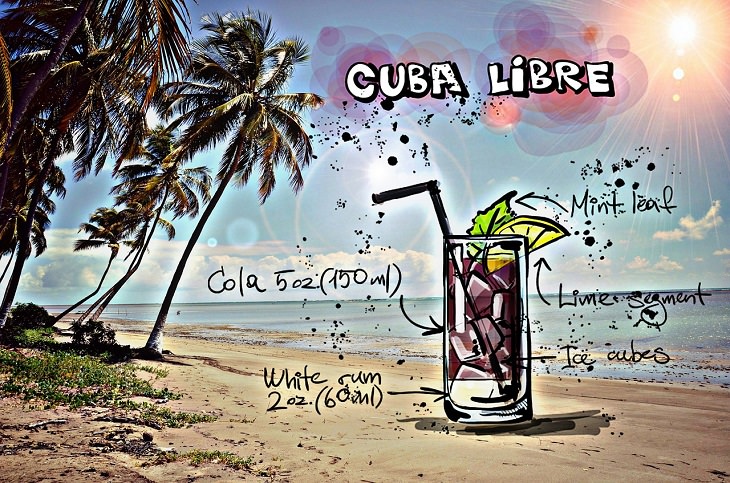 This is an absolutely delicious drink, best served with lots of ice that is by far the easiest on the list to make and gives a slightly fruity twist to the original Cuba Libre. Just add a hint of lime juice, freshly squeezed from a single lime to a glass of rum, coke, and ice. Then just sit back and soak in the sunlight while sipping this cool citrus cocktail.
7. Mermaid Mules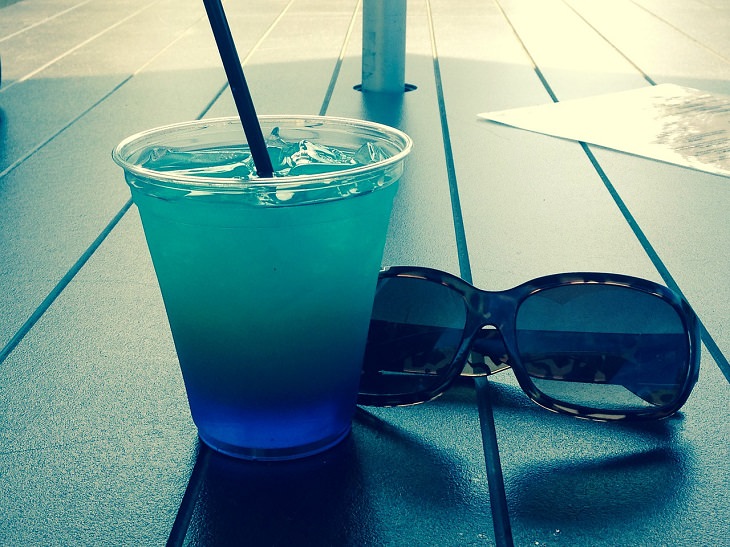 Here's a fun drink perfect for those days when you're craving a trip to the beach.
A typical serving for 3 requires 90 ml of Blue Curacao and 90 ml of lime juice, making this drink a power-packed punch of citrus. Throw in 30 ml of ginger beer to give it some fizz.
Top with lots of ice and some lemon wedges if you feel like garnishing.
8. Tequila Sunrise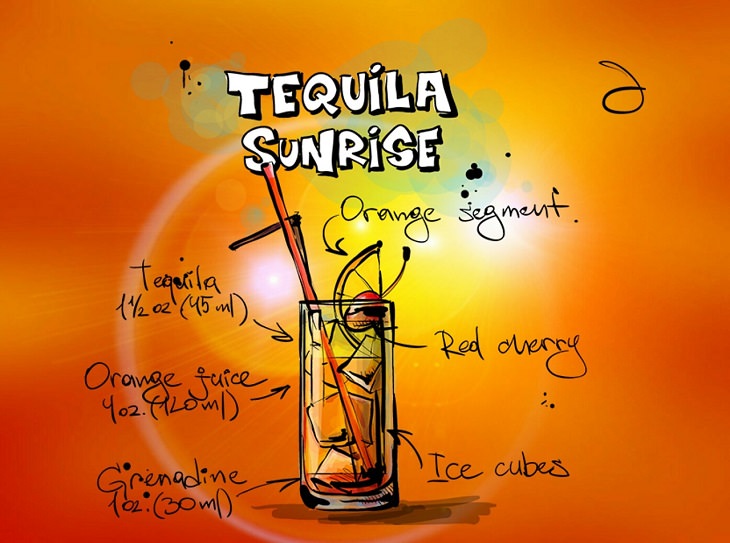 This drink is the perfect drink for any evening, hot or cool. But it's sweet and tangy flavors get an extra boost when loaded with a solid cup of ice. Start by mixing 120 ml of orange juice with 60 ml of tequila.
Add a cup of ice to the mixing glass, shake well and strain the cold drink into a glass. Then add about 2 teaspoons of grenadine. After the grenadine has settled, stir it well before drinking.
9. Rum Sunset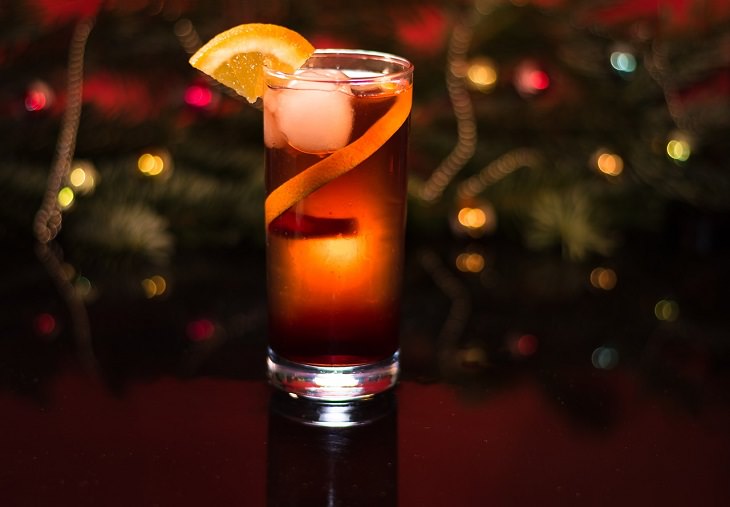 If tequila isn't quite your drink, this is a drink you should definitely give a whirl. Mimicking the colors of the classic tequila Sunset, this homage is a lighter spin on the drink for the rum lovers of the world. And it's so easy to make!
First mix 1 ½ cups of orange juice with white rum. Pour ⅔ of this mixture into 2 glasses filled with ice (⅓ in each glass), leaving a total of ⅓ of the mixture remaining. Keep these glasses aside and mix 2 tablespoons of grenadine with the remaining ⅓ rum and juice mixture.
Slowly pour this mixture into the 2 ice-filled glasses and allow the grenadine to settle down before stirring and drinking.
10. Frozen Salty Dog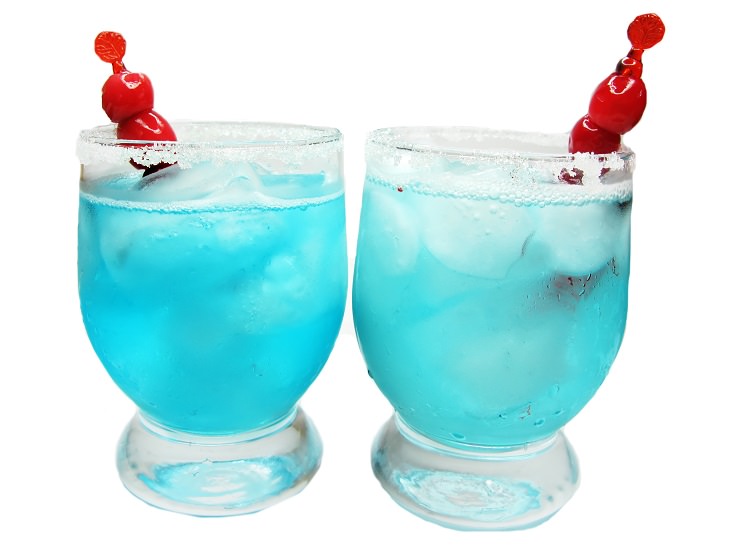 This delicious king of chilling cocktails is the ultimate slushie. If you're in the mood for a refreshing frozen beverage with a unique taste, this is it. It is also extremely simple to make and an easy way to get a good dose of grapefruit, a difficult food to enjoy normally.
Just put 90 ml of grapefruit juice in a blender along with 60 ml of either gin or vodka, creator's choice, 30 ml of grenadine and 2 cups of ice. Blend well and enjoy!