Mother's Day may be past us, but some kids made a lasting impression on their parents with the gifts they prepared for their mothers this year. Big or small, these kids all made parents worldwide smile wholeheartedly with the surprises they got for their parents, so much so that they turned into Internet sensations. Here are 14 of the funniest and simultaneously most heartwarming presents moms received this Mother's Day.
1. Now this is....underwhelming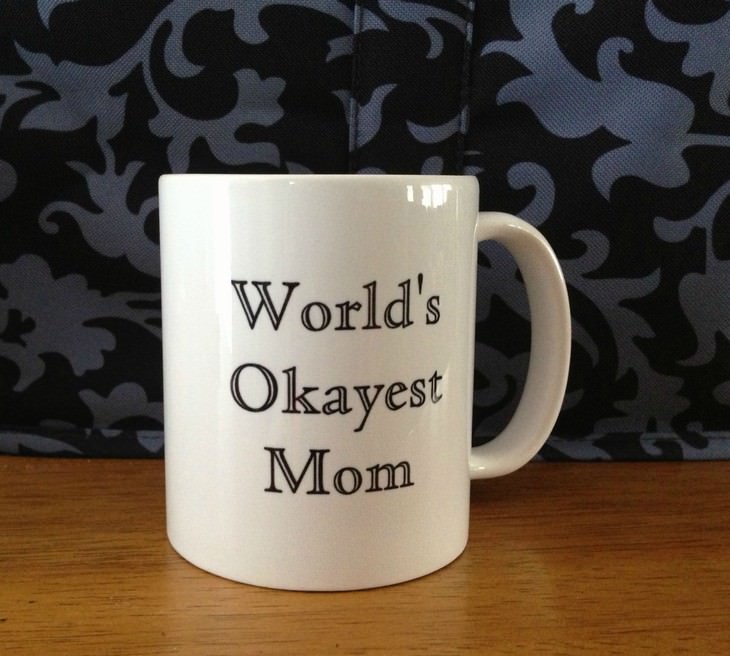 2. A cute reenactment picture from 3 sons?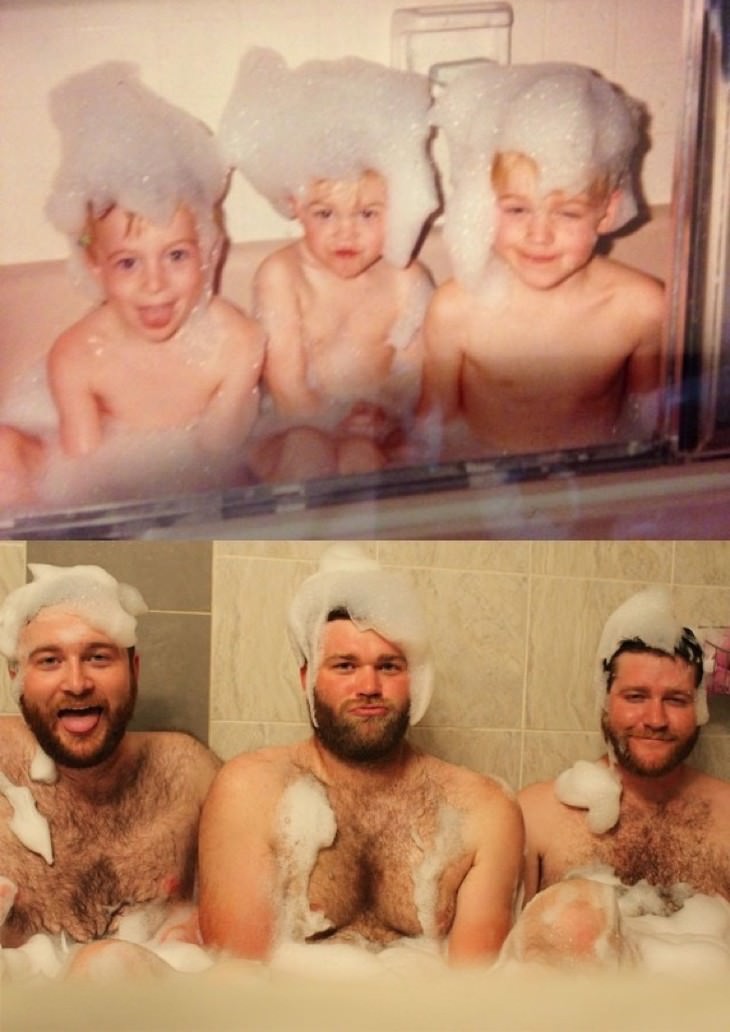 3. Because kids are the best present from life to any mother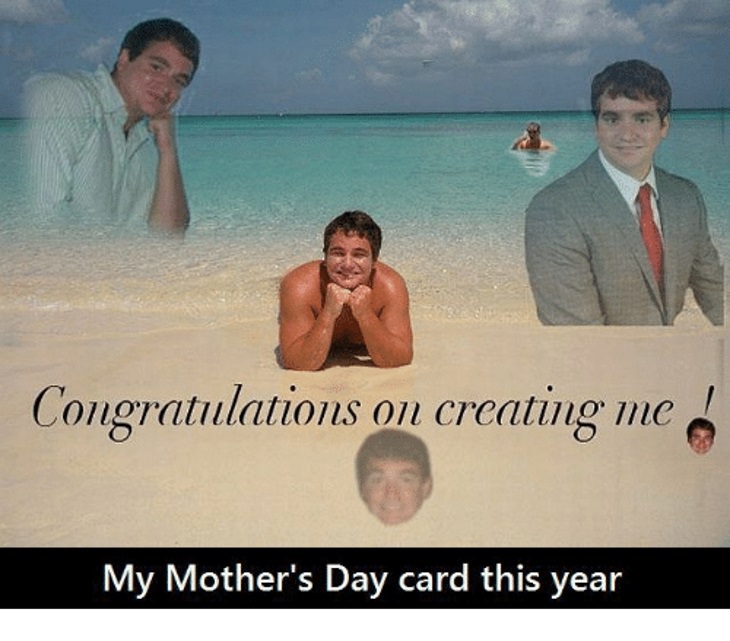 4. Yet another "grateful" child...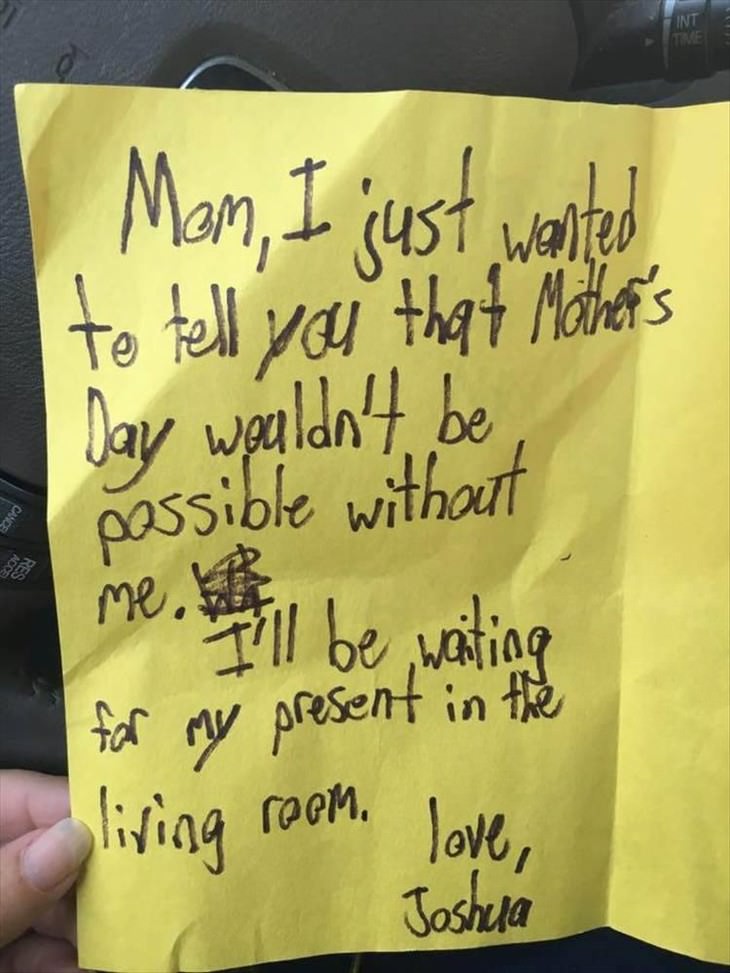 5. Because a card is a great chance to bring up serious issues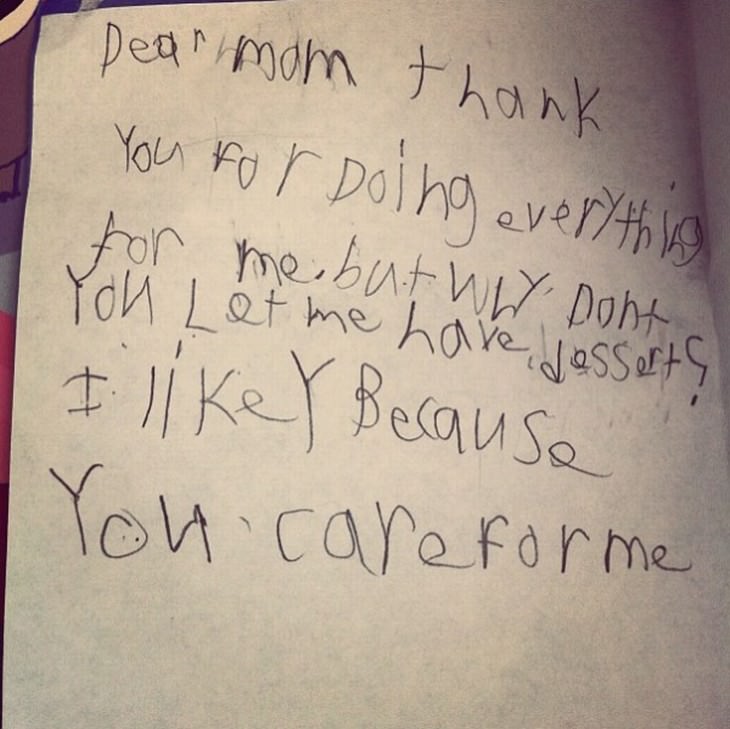 6. Read this card to the very end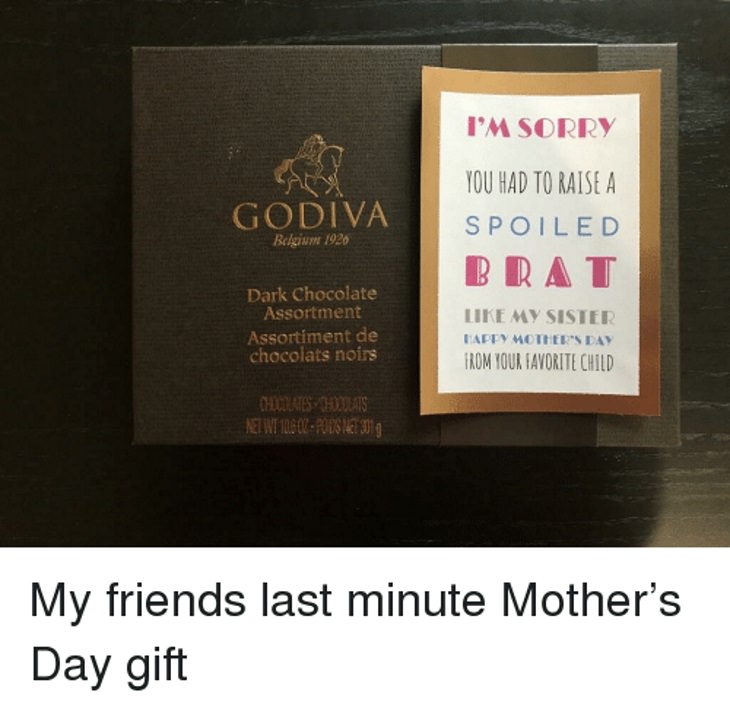 7. Speaking of competitive siblings...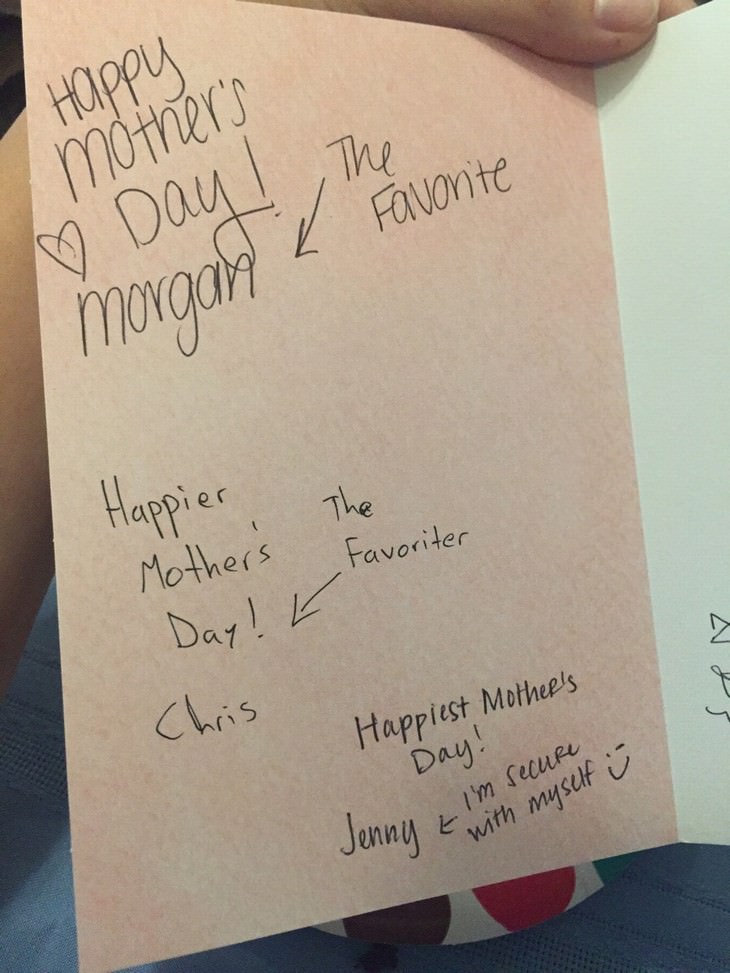 8. What a surprising revelation!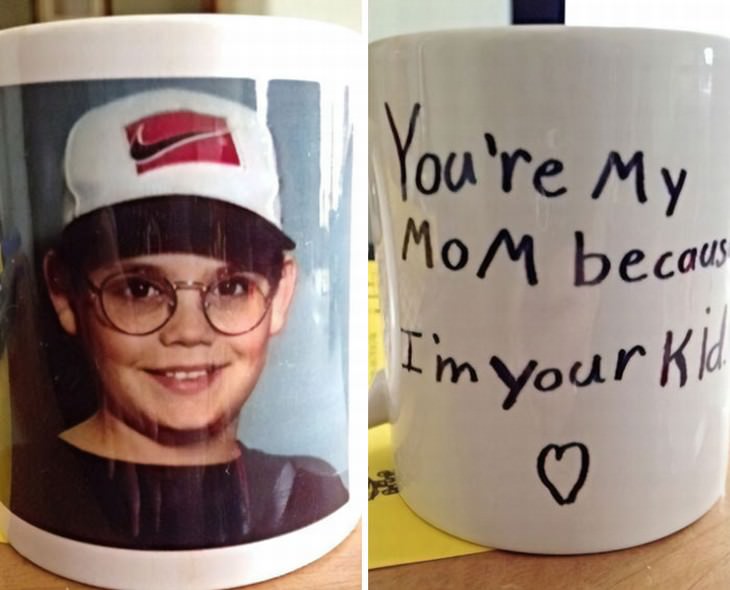 9. Now this child is definitely onto something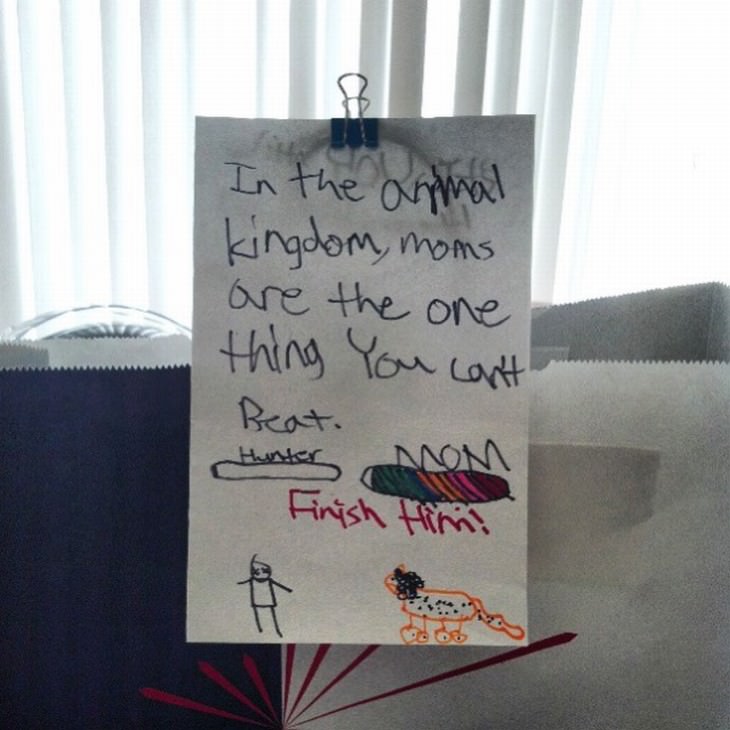 10. With the help of a pen, you can easily transform that 0 into a 6 or a 9, you know... just saying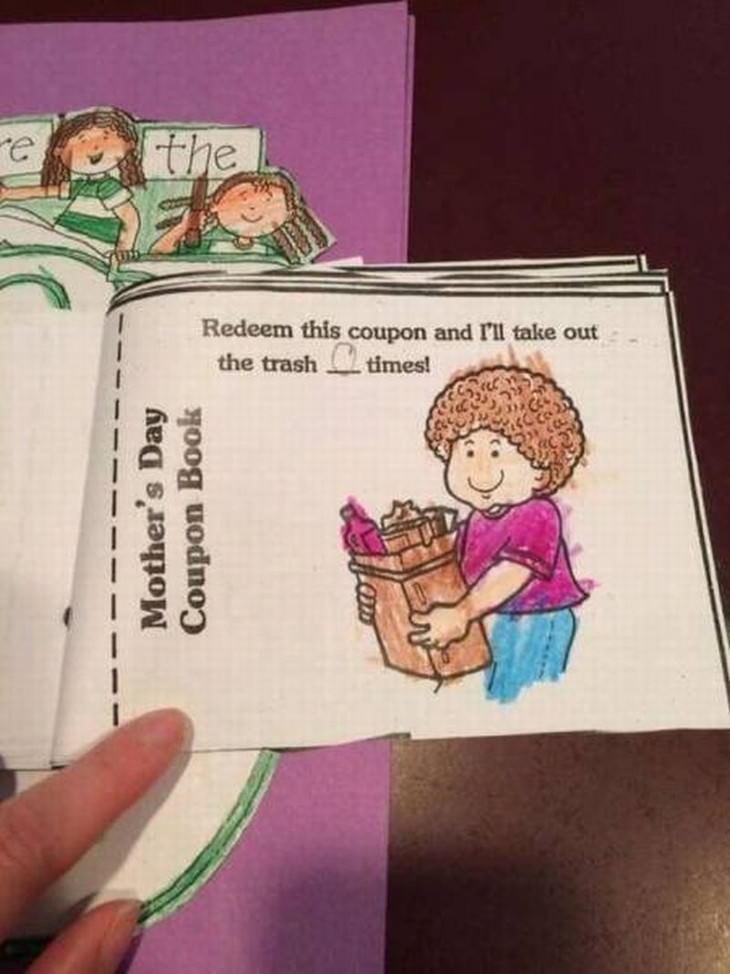 11. The shop was low on Mother's Day cards, we gather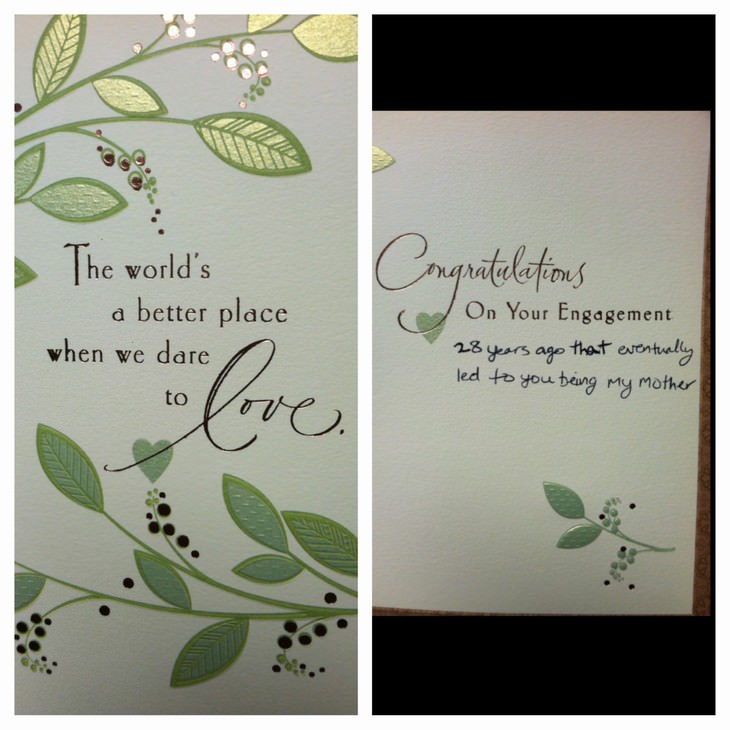 12. Joshua has some serious card-making skills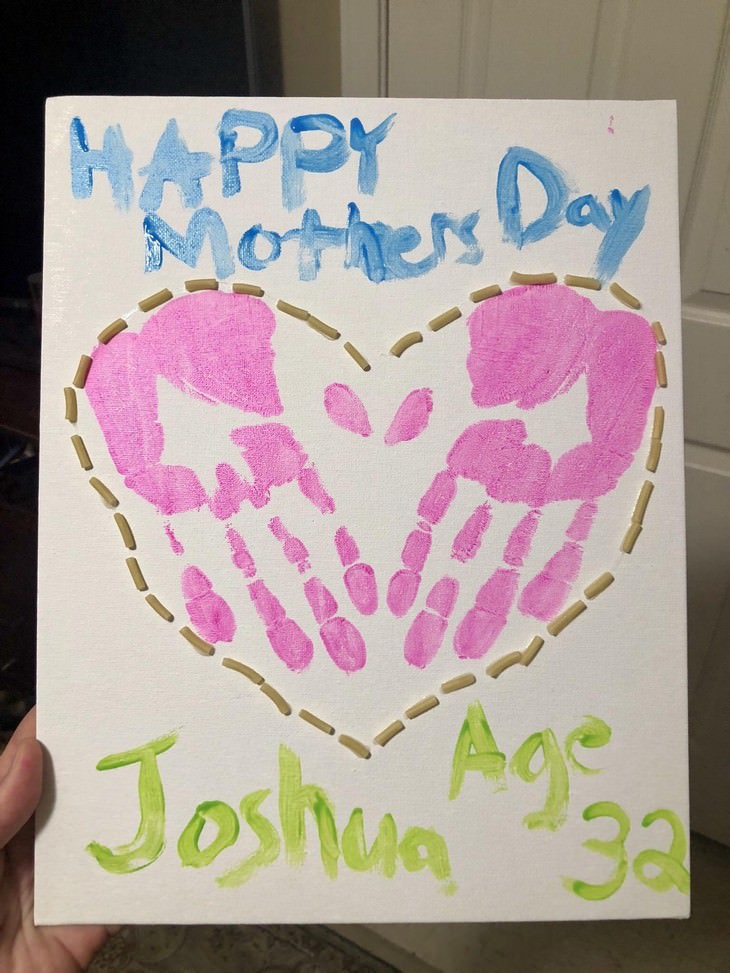 13. They wanted to create pillows of their own faces as a Mother's Day present, but something went terribly wrong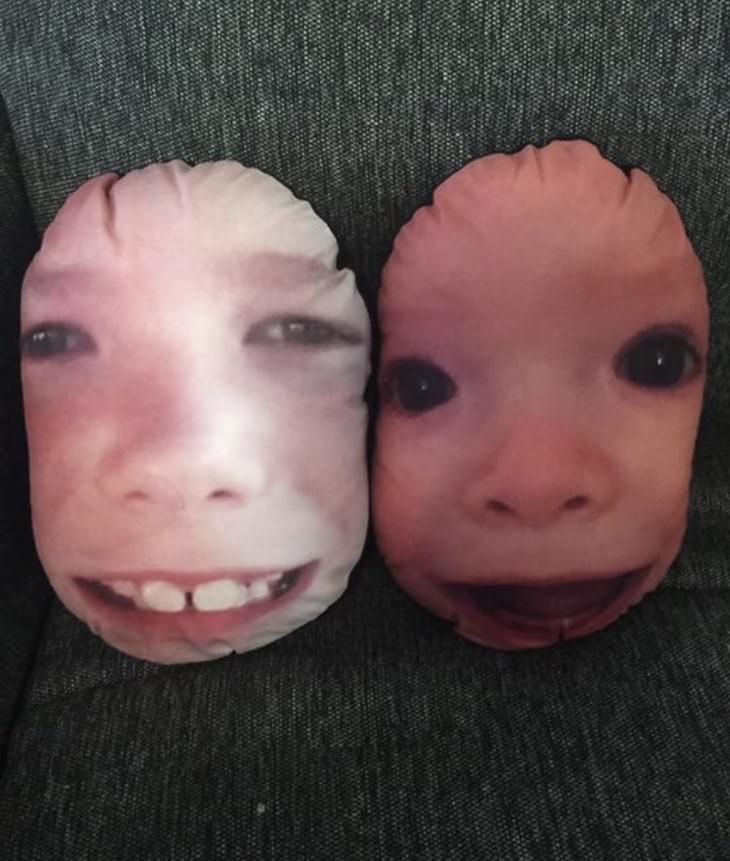 14. A 5-year olds idea of "breakfast in bed"