Making homemade tortillas takes no time at all, and they taste so much better than the ones that you can buy in the store. Don't believe us? Well, make these ones and you soon will. Once you have tried these, you'll never buy tortillas ever again.
Tortillas (Makes 24 Servings)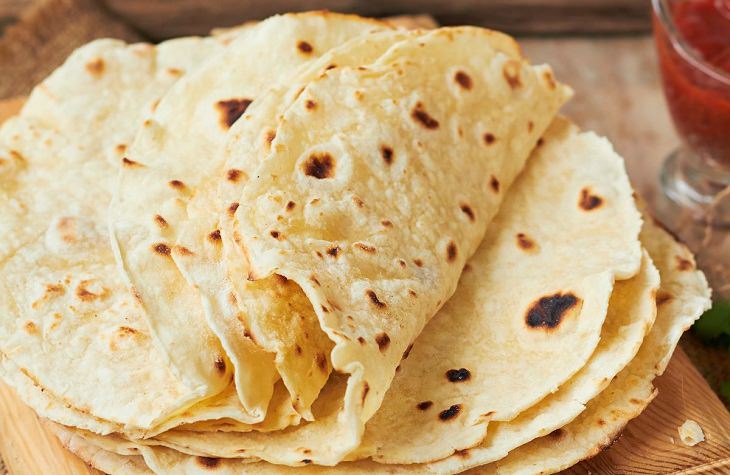 Ingredients
• 2 cups flour (use whatever you have: unbleached white, whole wheat, or a combination of the two)
• 1 teaspoon sea salt
• 4 tablespoons melted coconut oil or lard
• ¾ cup hot water
Directions
1. Mix the flour and salt in a large bowl.
2. Mix in the coconut oil or lard until the mixture is crumbly.
3. Add the water and mix the dough until it comes together. Knead for 2 minutes, then cover the dough and let it rest for another 20 minutes.
4. Divide the dough into 8 balls. Roll each ball as thin as you can into a round shape.
5. Cook the tortillas in a pre-heated, medium-hot skillet for 30 seconds on either side. When golden brown spots start to appear, it's time to flip.
6. Turn them into some delicious tacos or burritos. If you have some left over, you can store them in the fridge. However, they taste best when eaten immediately.