There may have been a few moments, as a young and impressionable child, when you were tempted to pocket a small plush toy or favorite candy bar after the adult in your presence refused to purchase it for you. As an adult, however, we understand that these acts, big or small, are stealing, a crime punishable with prison time, and are just not very nice to fellow humans. Accordingly, most of us avoid it.
Nonetheless, there are those who make a profession out of it, solely relying on the wares of others and five-fingered discounts to keep their pockets and bellies full. Some go for big prizes like famous and priceless works of art. There are others who go for petty loot, picking pockets and snatching fruit from outdoor stands. Then there are these guys whose primary targets must be the strangest objects ever considered. You'll be equal parts confused and amused by this list of the weirdest items ever stolen.
1. Maple Syrup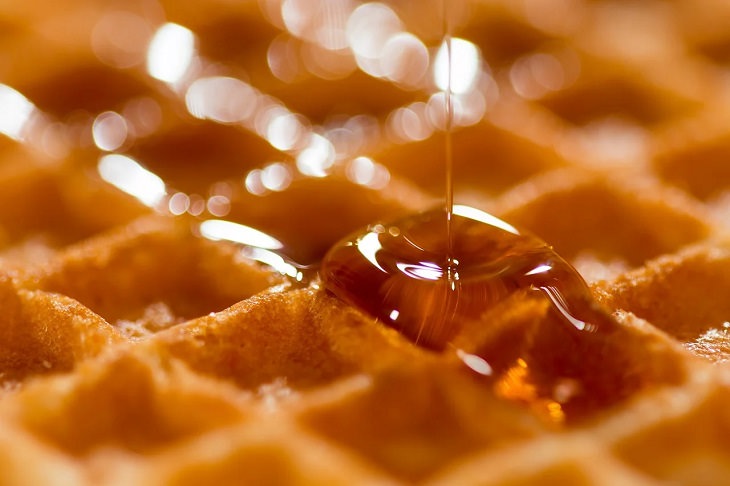 What breakfast-lover would not be tempted by this sugary delight of sweetness? While I'll admit that syrup is high on my list of things to stockpile, these guys took it to the ultimate level. Between 2011 and 2012, an inordinately large quantity of maple syrup was gradually stolen from a single warehouse in Quebec, Canada.
Three men slowly siphoned the syrup out of hundreds of barrels over the course of a year and replaced with water, managing to stay completely under the radar during that time. A total of 2,700 tonnes of maple syrup were discovered to have been stolen in 2012 during a routine inventory check, the total of which was valued at over $18 million.
All three men were caught and tried. Richard Vallieres was sentenced to 8 years in prison, fined $9.4 million, and faced 6 years further imprisonment if the remaining amount wasn't paid back within 10 years. His brother, Raymond Vallieres, and their accomplice Etienne St. Pierre were sentenced to 2 years in jail, 3 years probation, and community service.
2. A 10-Ton Bridge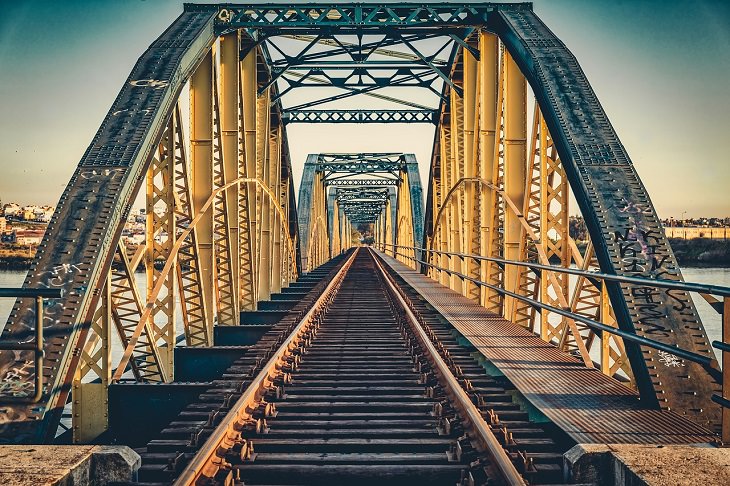 The public transportation budget of the Czech Republic took a heavy hit in 2012 when a group of thieves stole a 10-ton bridge and underlying train tracks that were located near the town of Slavkov. This extensively planned theft has been attributed to a local "train gang", likely responsible for other crimes in the area.
The thieves showed up at the depot in Slavkov with forged paperwork that claimed the bridge had to be demolished. By the time proper inquiries were made, the gang was long gone, with the dismantled parts of both the steel bridge and 650 feet of railway tracks in tow.
The parts were likely sold as scrap metal, a common illegal industry in the area. Pavel Halla, a spokesperson of the railway line stated that the cost of rebuilding the bridge, which was very much not meant to be demolished, would be in the millions.
3. A Beach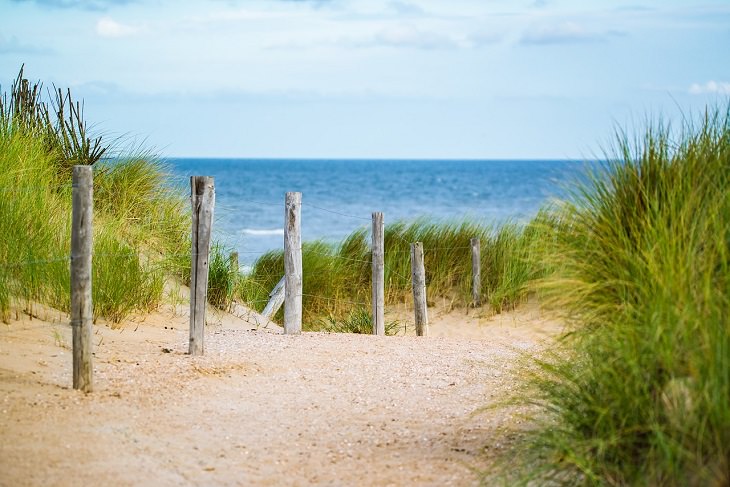 Beaches are a lucrative resource in the hospitality industry, and in a place like Jamaica, the land of beaches, this part of the industry is highly competitive. In fact, it is so competitive, it is believed to be the motivation behind a very strange theft in Trelawny many years ago.
In 2008, 500 truckloads of white sand were taken from the beach of a planned resort in the north coast of the island. The Coral Springs Beach Complex, a $108 million dollar development, was found to have nearly 4000 tons of white beach sand missing from their land. Despite intense investigation, the perpetrators were not caught.
Authorities believe, due to the level of organization and volume of resources required to carry out this theft that the sand was stolen to be sold to a rival beach resort. This mirrored a similar case in 2007, where tons of sand were stolen from an artificial beach beside the Tisza River.
4. A 350 Pound Inflatable Gorilla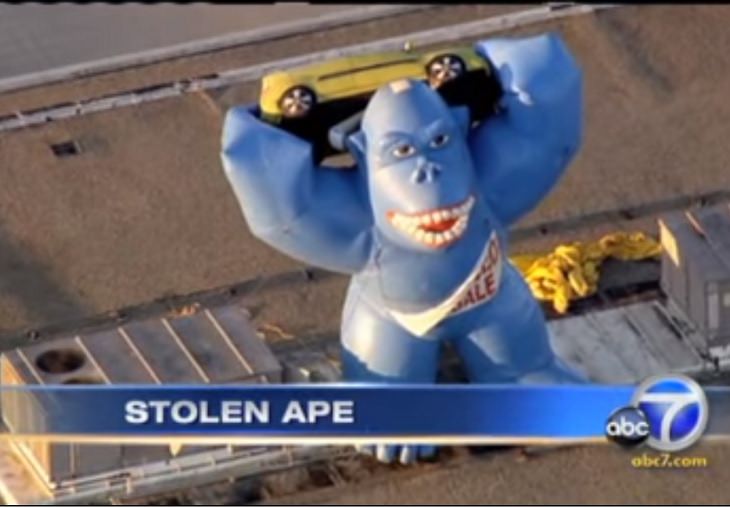 (Youtube)
Atop the car dealership of First Kia in Simi Valley, California, stands a gargantuan gorilla, a 30 foot tall, 350-pound inflatable figure bringing to life everyone's King Kong fantasy. In 2010, some surprisingly-skilled swindlers managed to nab this colossal primate, leaving the owner pining for his gorilla and onlookers wondering how it was even possible.
The gorilla, affectionately nicknamed "Thrilla", had a home on the roof of the dealership, usually standing tall. Occasionally on windy days, he is inflated, which is what the employees initially believed until they saw it was not on the roof.
Thrilla was found the following day on the roof of a local high school, confirming suspicions that the perpetrators were likely a group of high school students. Johnny Kia, the owner of the dealership, was thrilled to have his ape back on the roof and chose not to press charges.
5. 200 Pumpkins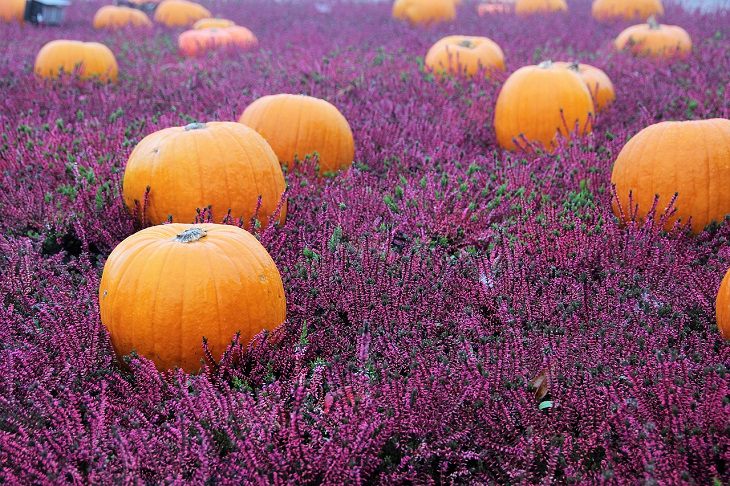 Halloween is a time of magic and mystery, costumes, candy, and Jack-O-Lanterns. Whether with friends or with family, pumpkin carving is a long-standing Halloween tradition. It's this tradition that has kept Kuehm Family's pumpkin stand in New Jersey, thriving for the last 100 years. In 2016, they experienced some sticky-fingered "customers" who seemed to need a whole lot of pumpkins.
A few days prior to Halloween, the pumpkin stand was struck by 4 burglars in masks and hoods. They came back to the farm three times during the night, each time loading the car up with as many pumpkins as they could fit. They raided the Kuehm's stand and stole over 200 pumpkins, worth between $2500 and $3000.
Despite the entire raid being caught on the farm's security camera, the police were unable to track down the perpetrators. Todd Kuehm, the owner of the farm, offered a $1000 reward for the return of the pumpkins, but they were never recovered.
Please share this article with family and friends