There are times when all of us feel a little glum. Some days or phases can be hard, after all. In times like these many of us seek therapy or counseling. But how about taking therapeutic advice from an adorable cat?
UK-based painter Hector Janse van Rensburg has found great popularity on social media recently after his watercolor comics featuring a wise cat giving mental health advice struck a chord with many people. Hector has been sharing art on social media since 2012 and is known to make delightful watercolor depictions of life. However, his recent works of the comic strips with the cat therapist has had a great and positive impact. The watercolor paintings and the simplistic style in the comics make them even more endearing.
"They sometimes approach difficult issues like mental health, but the aim of the comics is not to solve the issues but to show a different perspective on them," said the artist in an interview to Bored Panda. "That new perspective often comes from the cat, who is based on my cat Ona who passed away a few years ago."
Now, let's take a look at some of the best comic strips of Hector Janse van Rensburg with the cat therapist. These wholesome comics are sure to brighten your day.
Related Article: These Pet Comics Are Wickedly Funny
1. The sadness, too, shall pass...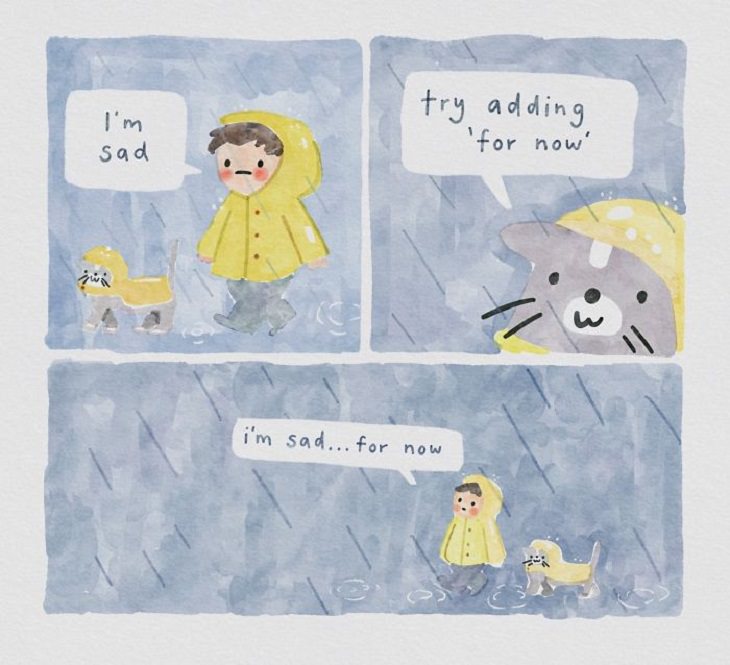 2. True friendship.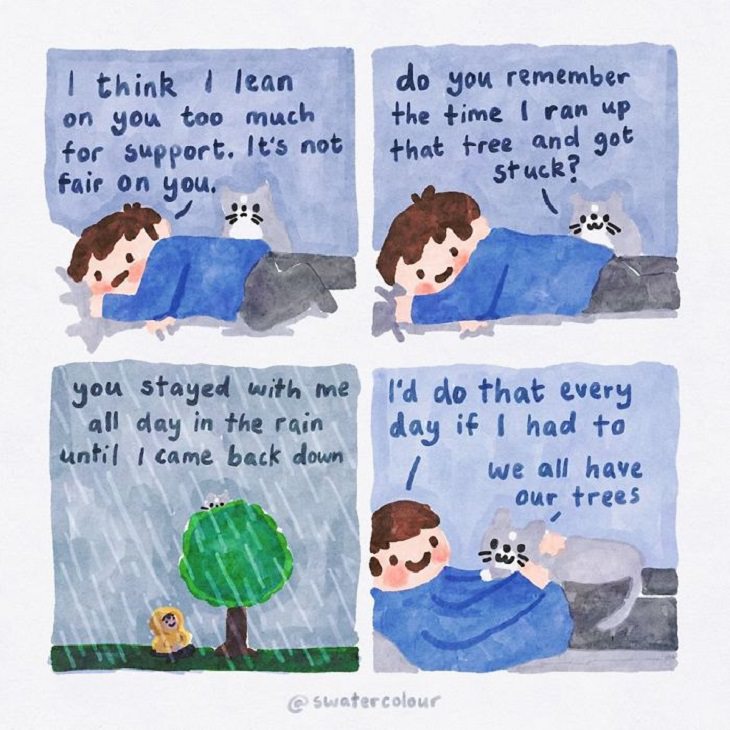 3. A new day. A new world.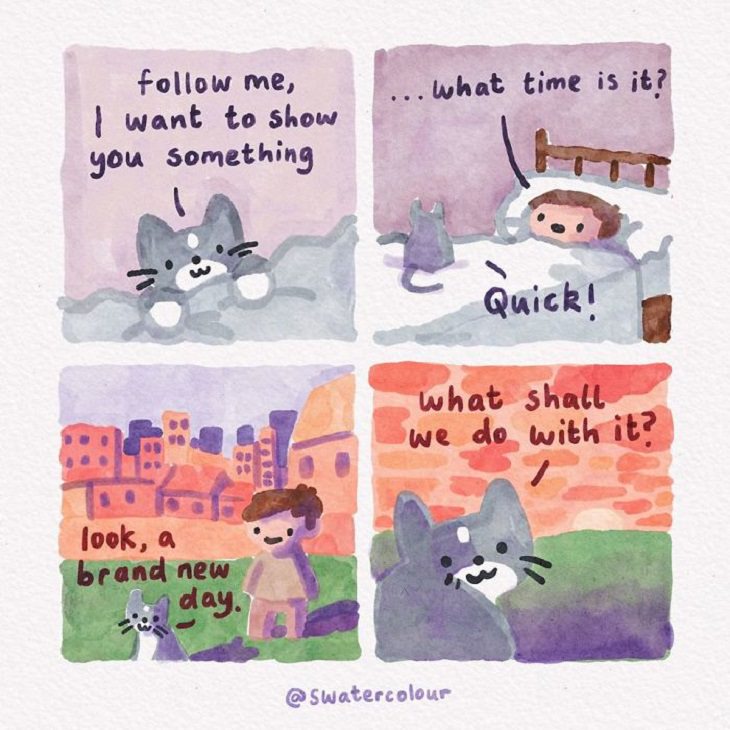 4. It's all about perspective.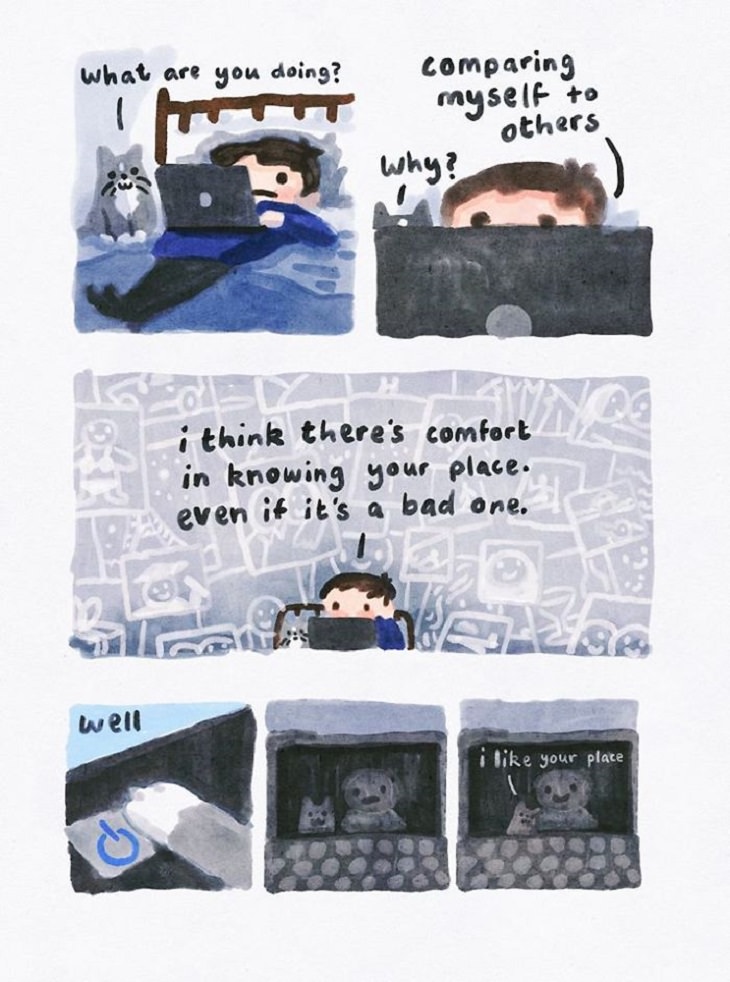 5. There's always something to look forward to.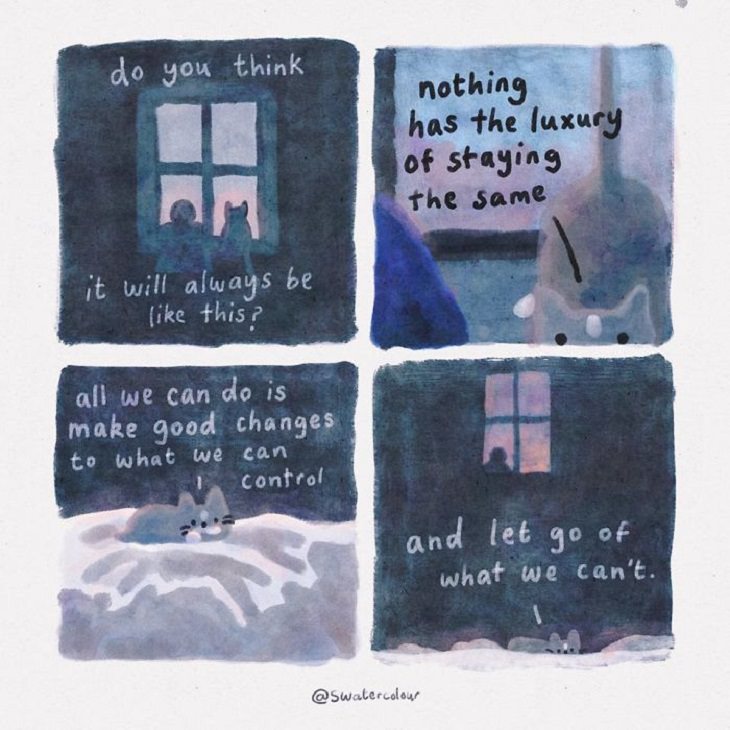 6. Let's not change the good in us.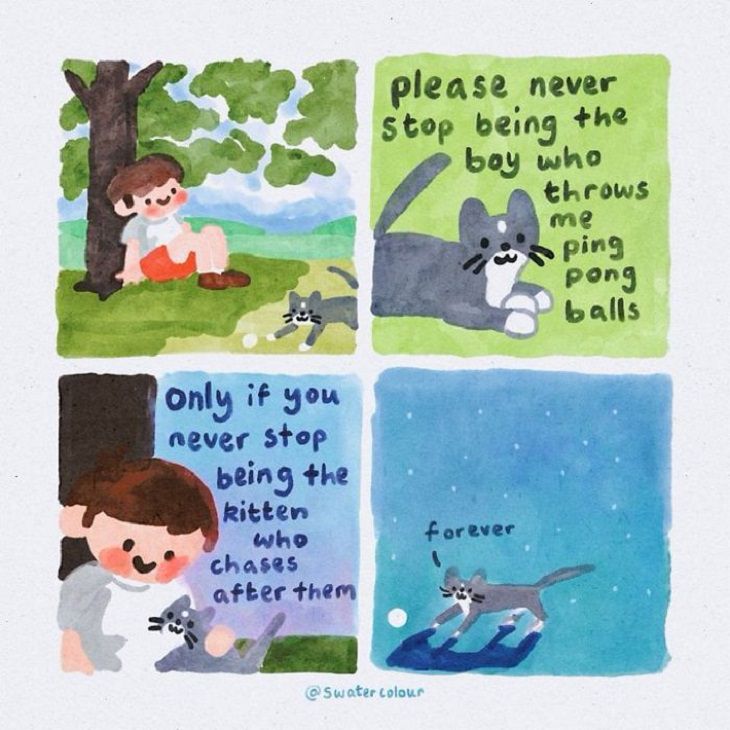 7. Deal with troubles together.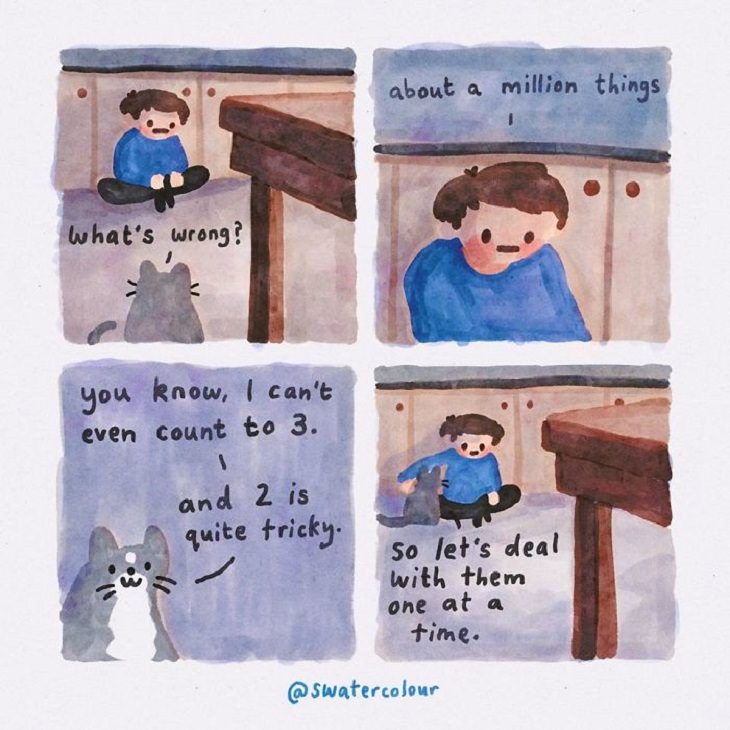 8. A simple, complicated and fun life.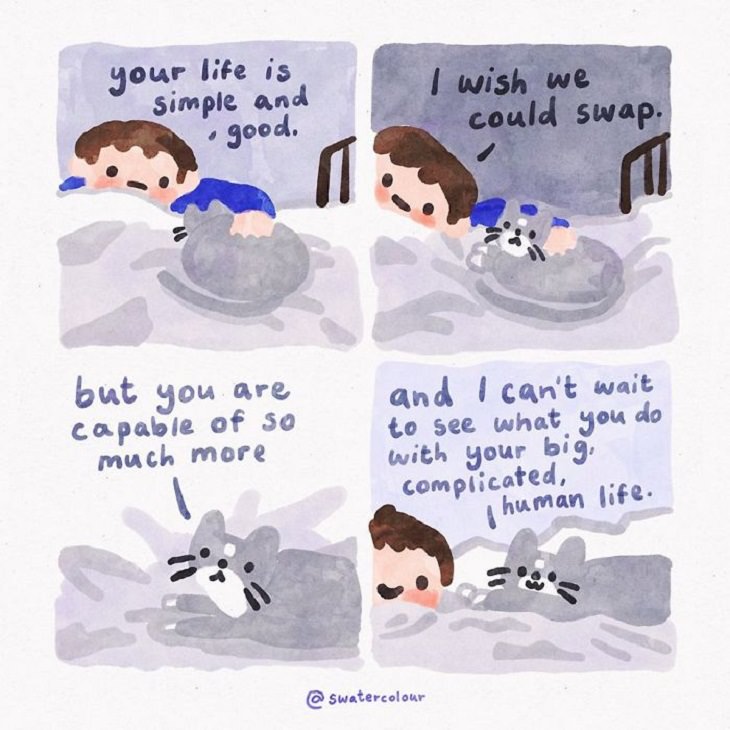 9. None of us can be broken forever.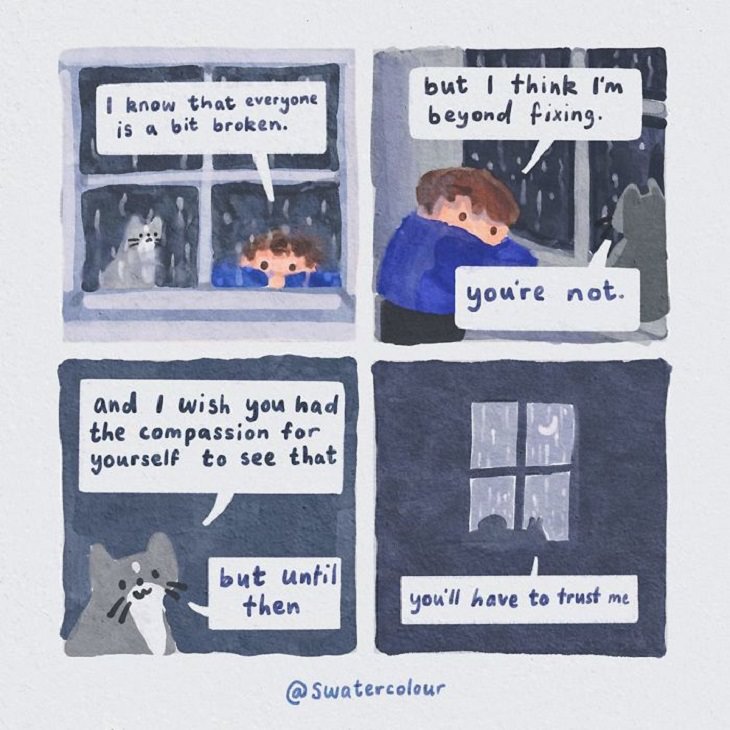 10. A memory can never be washed away, after all.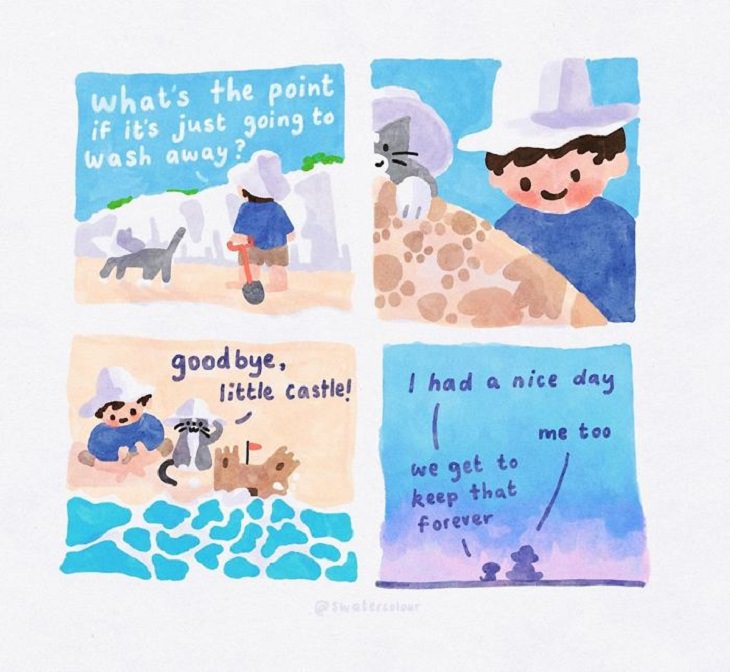 11. Sometimes all we need to do is...listen.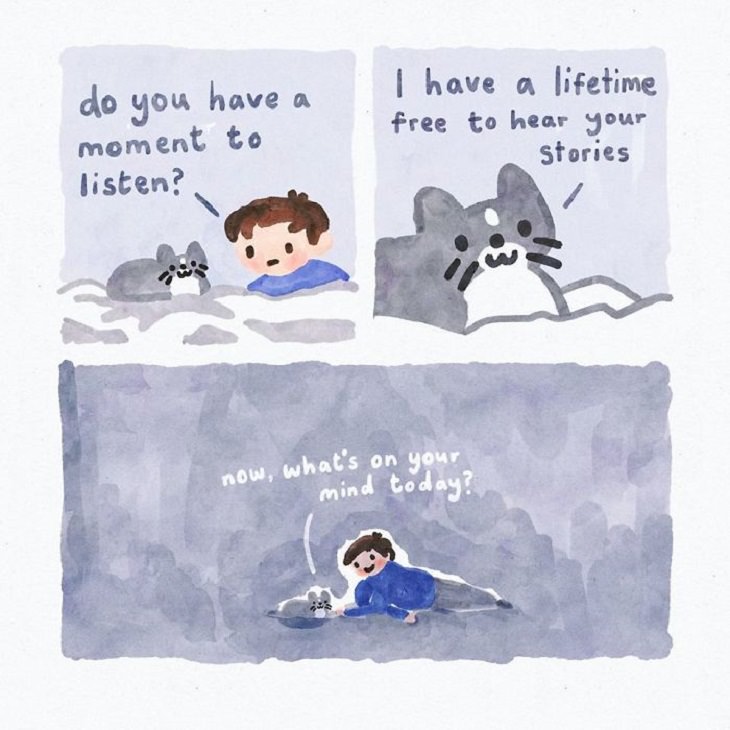 12. Let's be ready for the surprises...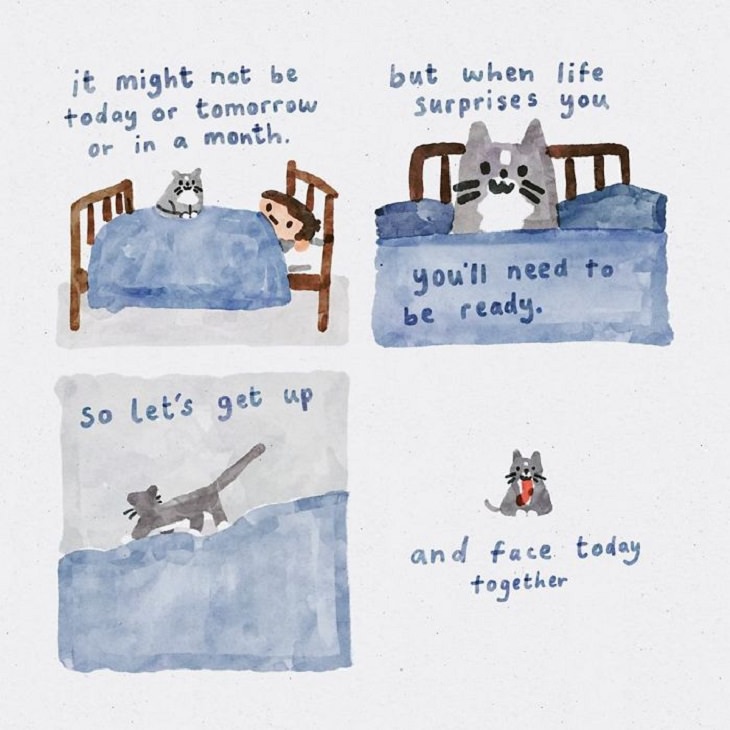 13. Simple ambitions.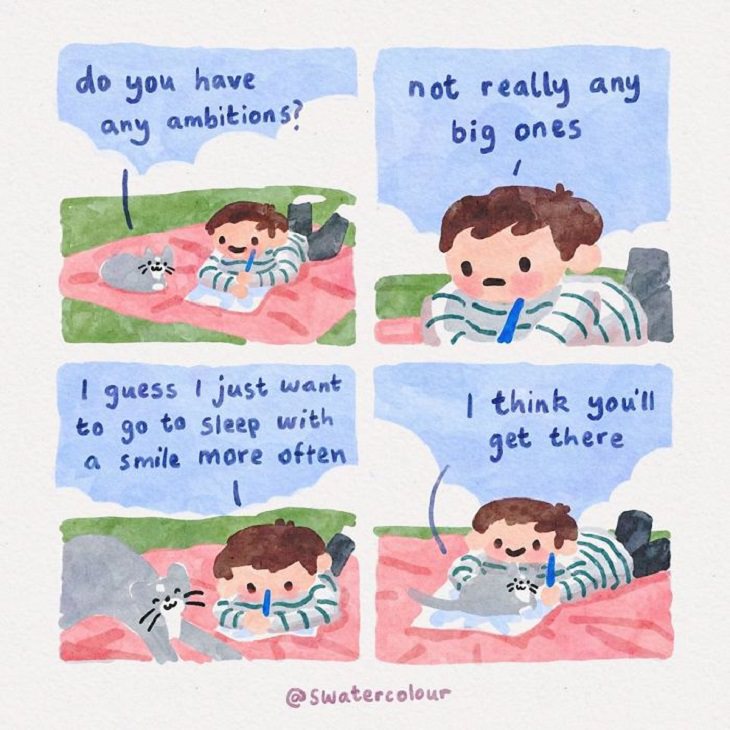 14. Savor the moment.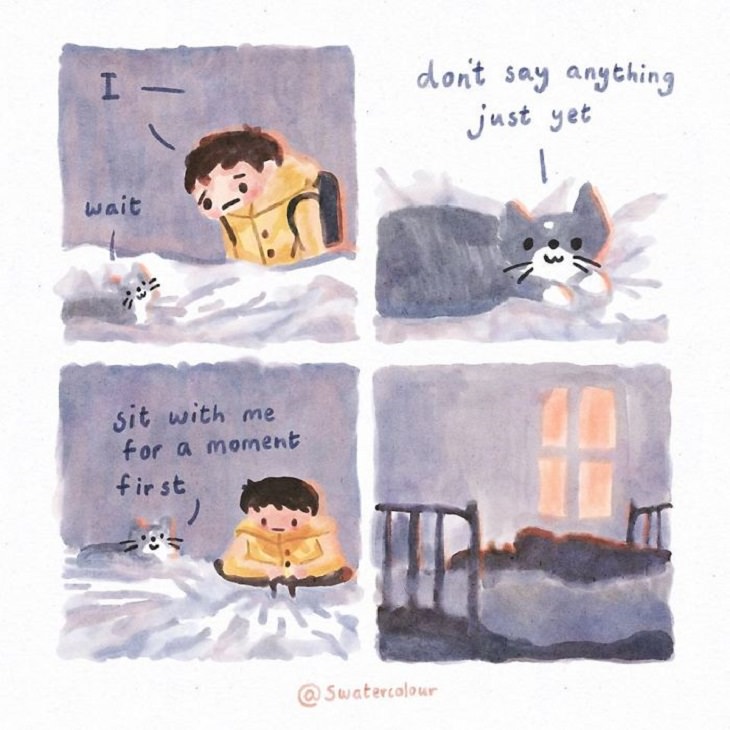 15. A precious moment shared with a friend can last a lifetime.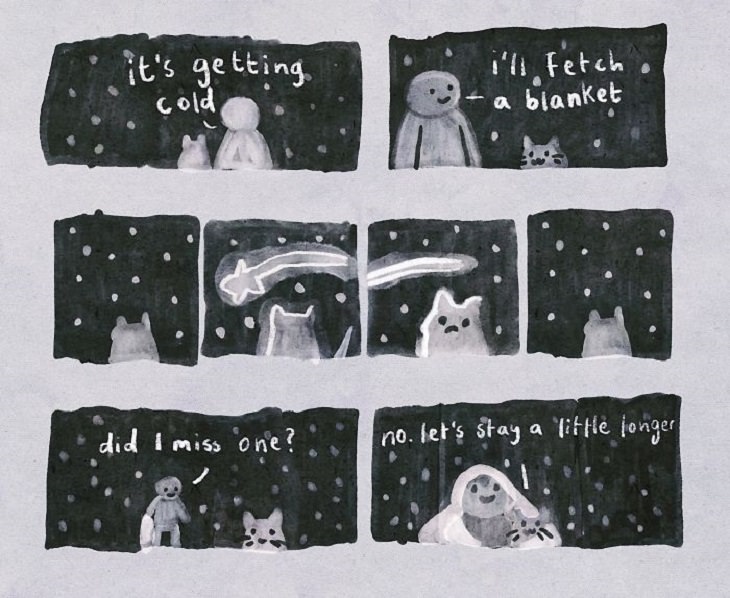 Liked this post? Share it with those who love comics!