One of the nicest initiatives during the strict lockdown months was that many cultural institutions came up with new ways to allow visitors to browse their collection form a distance. This was a much-needed form of entertainment for the many who were stuck at home with not much to do, which also gave viewers the feeling that they can still enjoy the sights of the world. Through Google Arts & Culture you can virtually tour world-famous museums such as the Musée d'Orsay, the Guggenheim Museum, and the Uffizi Gallery. This week, the Georgia O'Keeffe Museum in Santa Fe, New Mexico has joined this list.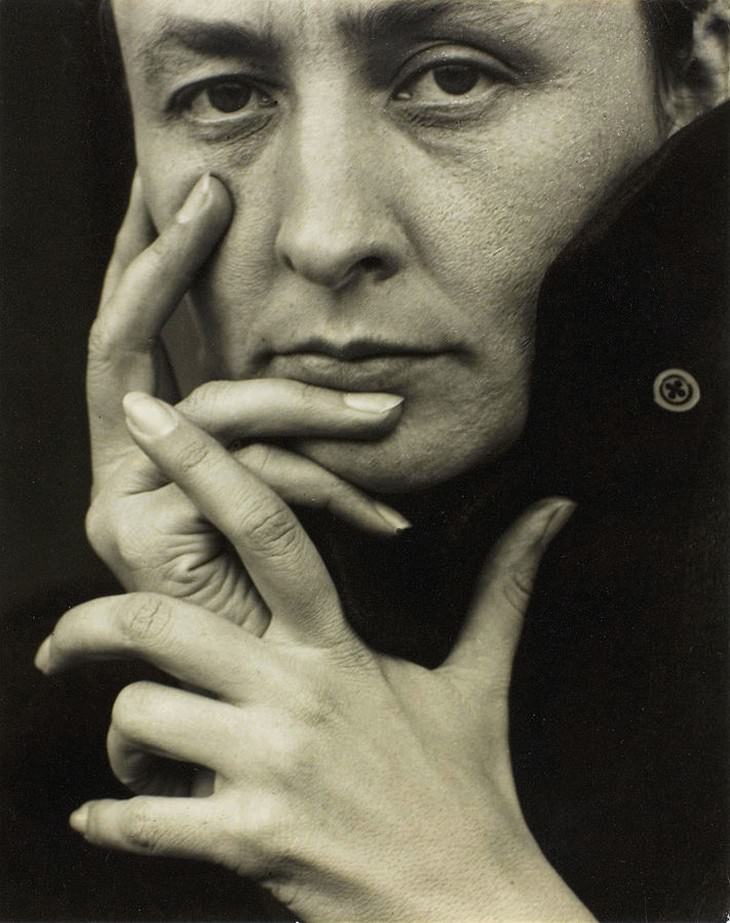 Georgia O'Keefe is largely considered one of the most influential American artists of the 20th century. She created serene works that reflected the world around her. She is known for her emphasis on composition and design over realistic depictions. Another well-remembered aspect of her life was her complicated relationship with Alfred Stieglitz. As his wife and muse, O'Keeffe often stayed in New York City, producing dark, vertical paintings of urban scenes, with compositions suggestive of Stieglitz's photography (some of which is featured on the digital collection).
Later in life, she would fall in love with the stark landscape and open skies of New Mexico. Starting from 1929, she would spend significant — and eventually, all — of her time there, painting the landscape, architecture, and bleached animal bones.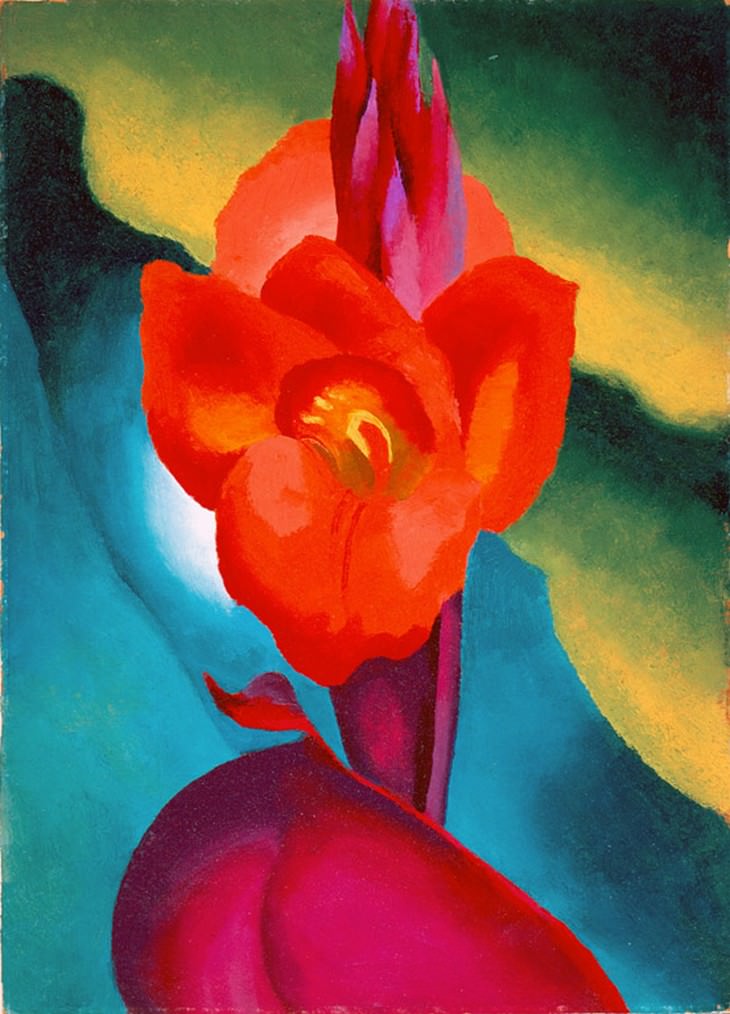 Georgia O'Keeffe, "Red Canna," 1919
The extensive digital collection encompasses some of O'Keeffe's most significant works, including her flower paintings, still-lifes, and landscapes of the Southwestern United States. Additionally, visitors to the website can browse less-seen drawings from O'Keeffe's sketchbooks, photographs of her ranch in Taos, New Mexico, as well as her rare abstract sculptures.
Each of the images features information on the work pictured so that visitors can learn remotely, all you need to do is click the image to enlarge it and the snippet will appear. Click here to view the collection and enjoy!
Share this article with someone who loves art!