When thousands of years ago, our ancestors invented paper, I bet they never thought it would amount to become an art medium. But in recent years we've seen a plethora of paper art, be it collages, origami, or paper cuts. Artist Yulia Brodskaya uses paper in such a way I've never seen before. Every piece of paper resembles a line or the stroke of a brush. Her pieces are dynamic, full of movement and vivid colors which illustrate different states of mind and soul.
She began working as a graphic designer and illustrator in 2006, but quickly ditched the digital arts in favor of her paper and glue, with which she creates calligraphy, illustrations, and portraits in various different styles. She's worked and collaborated with many different firms and renowned clients and has also written several books.
Here we'd like to share some of her non-commercial works, the ones she creates from raw intuition. She wants her works to invoke a powerful feeling in her audience, and she says that sometimes the portraits feel like they're being channeled through her.
To see more of this artist's works, click here or here.
Scroll down to take a peek at her creative process. You can explore further on her website or Instagram account.
This work was inspired by the rebirth of a Pheonix.
You can see the details below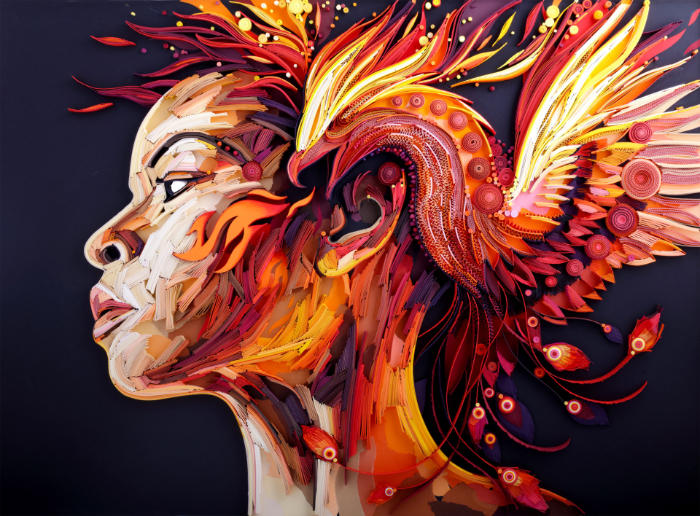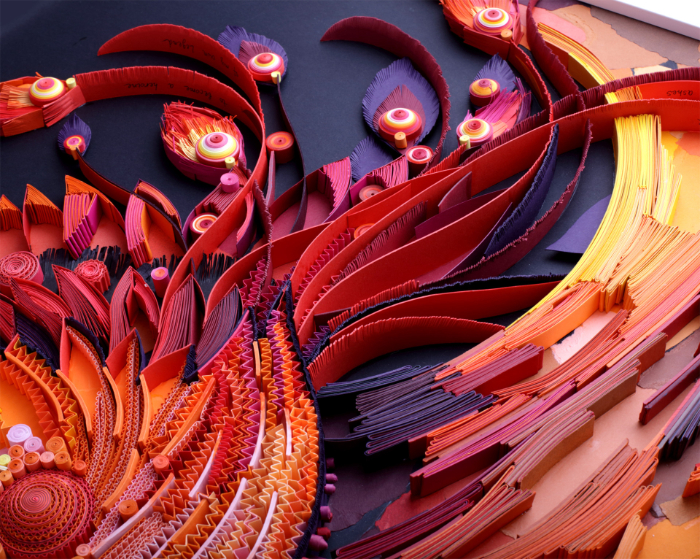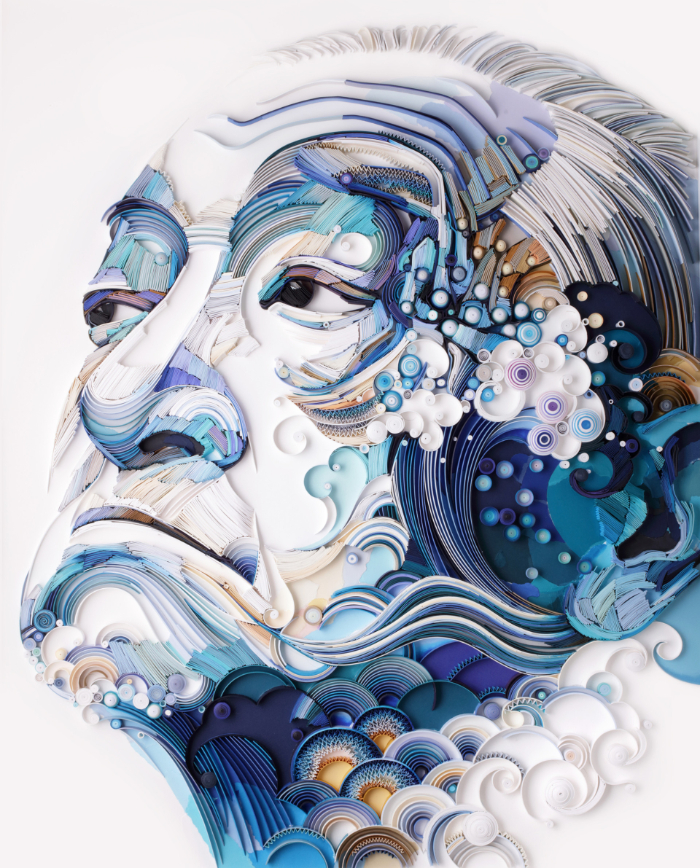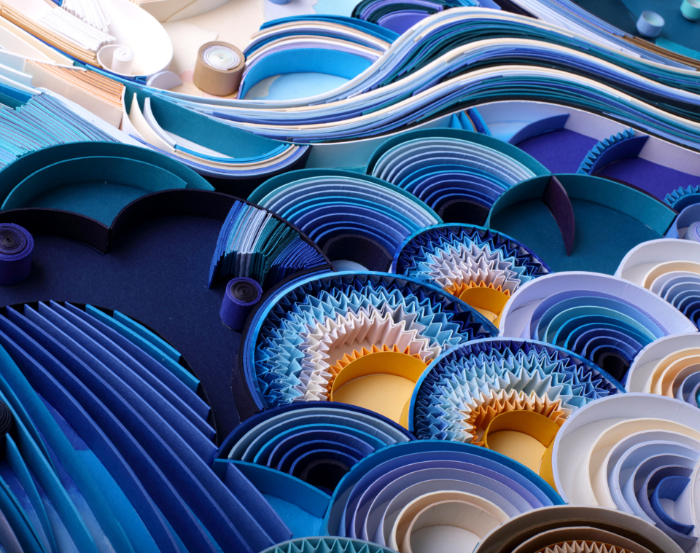 Besides portraits, she also creates illustrations of flora and fauna.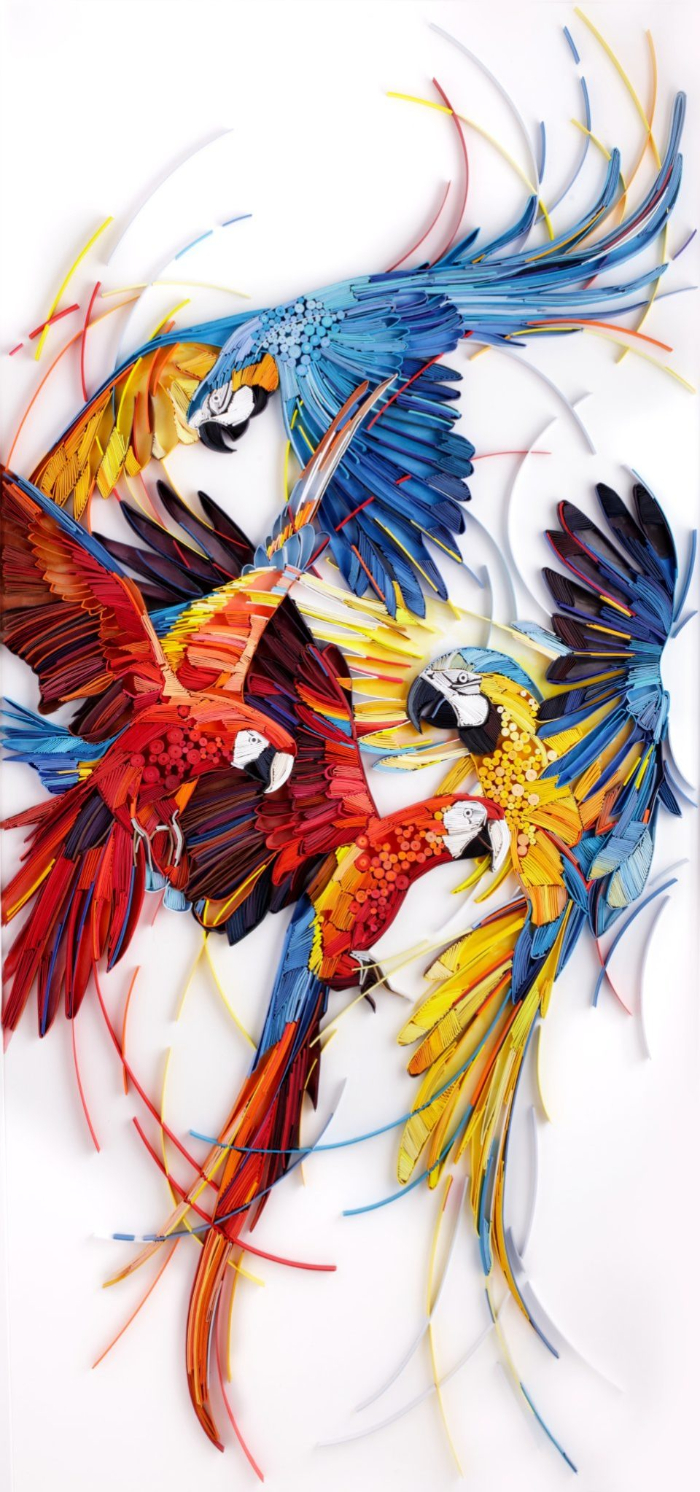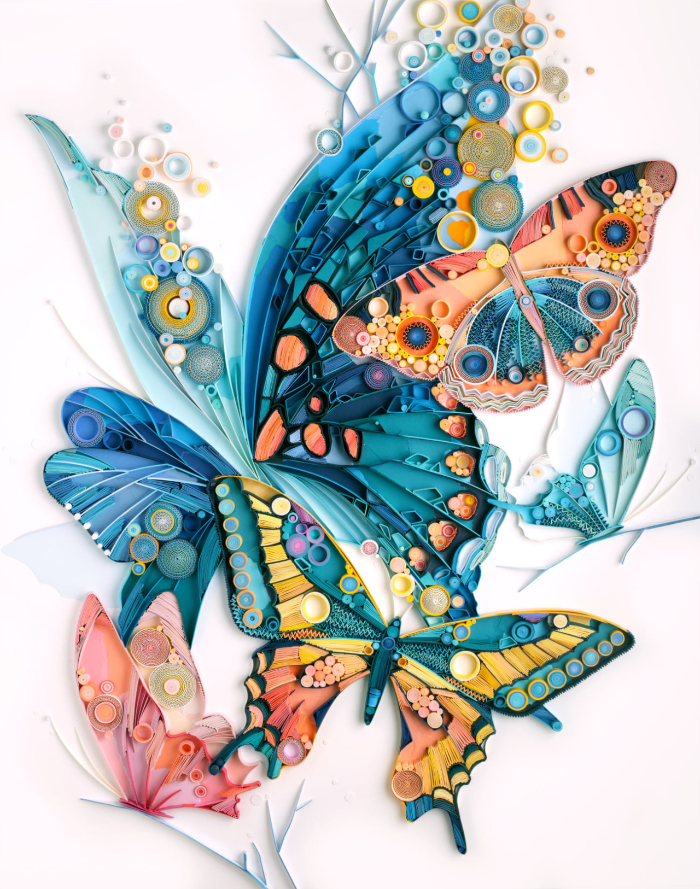 She also experimented with black background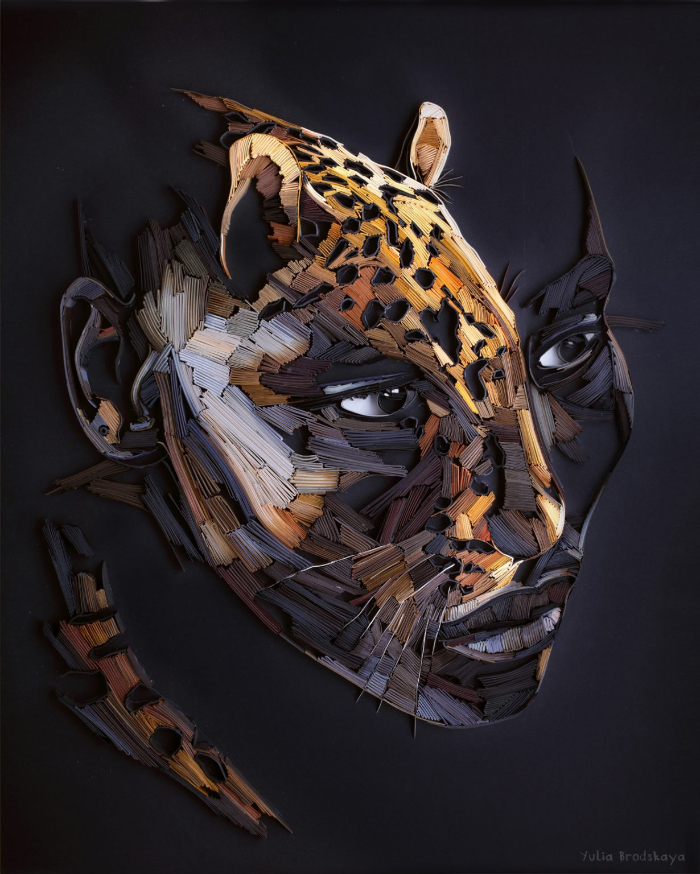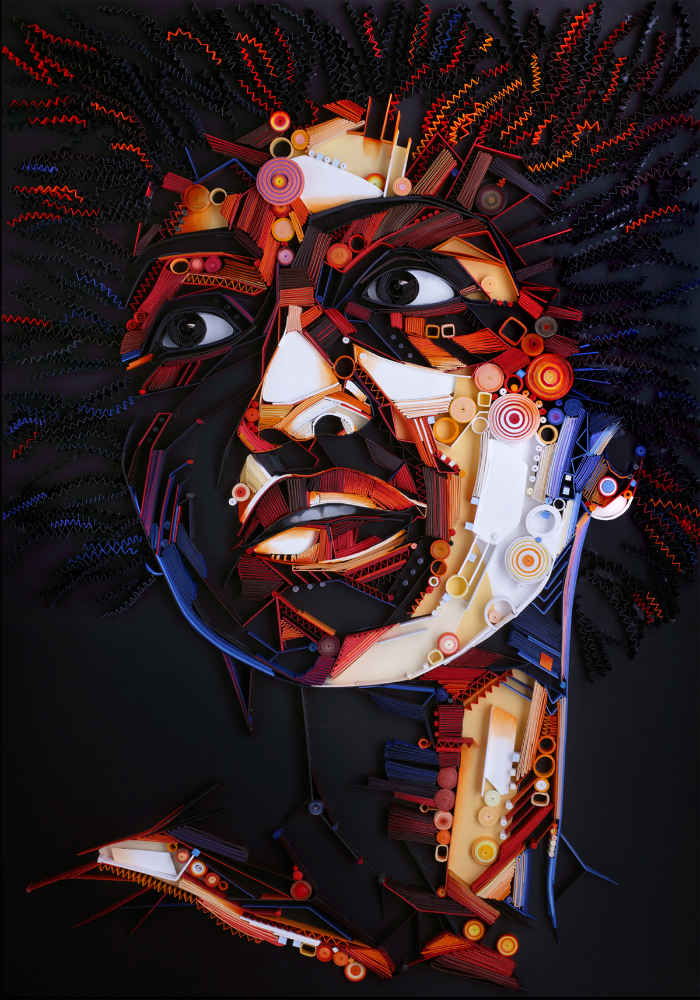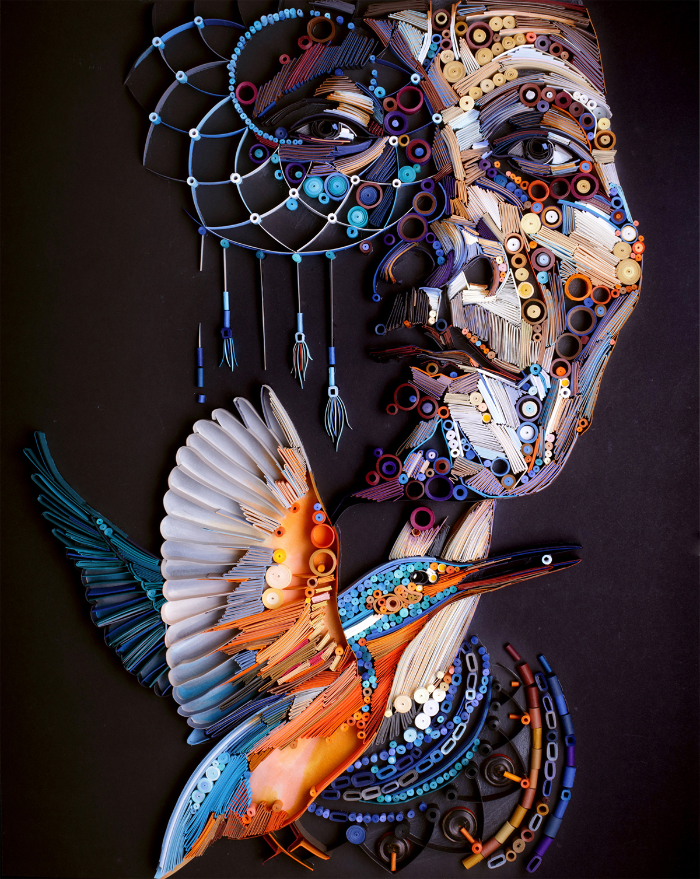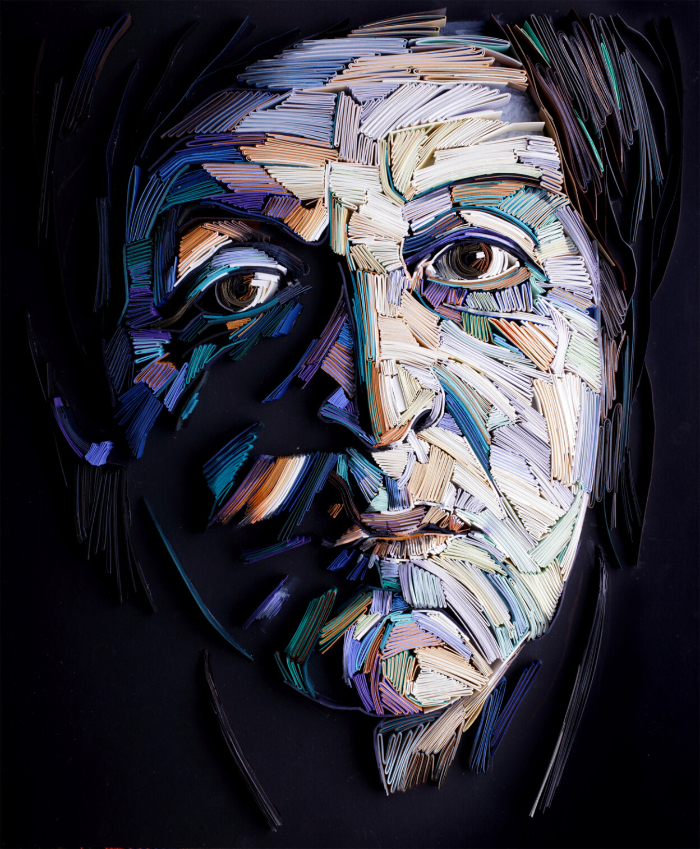 Other works include large areas of flat color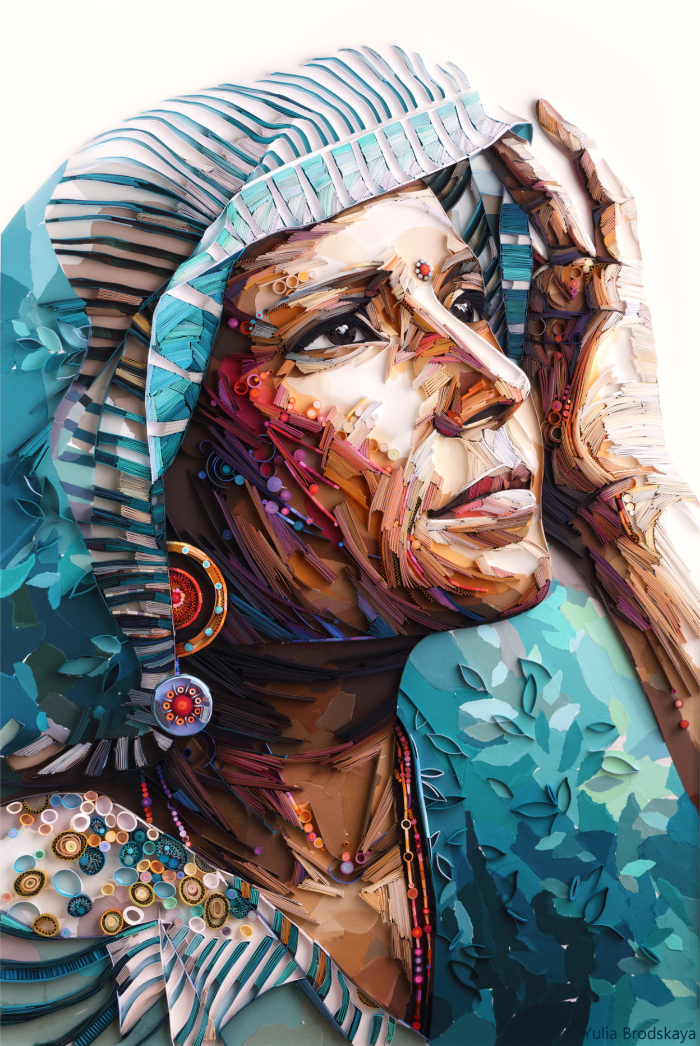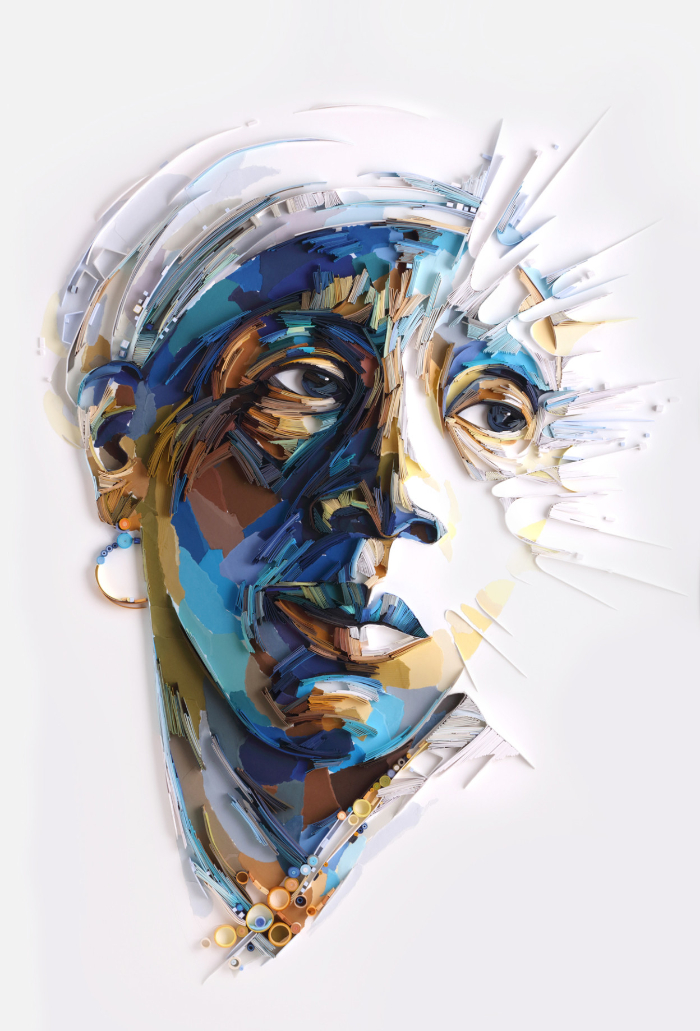 In this series, Brodskaya was exploring the beauty of old age