Japan is an amazing place known for its unique culture, breathtaking locations, and advanced technology. In many of our previous posts, we have shown the many things that make Japan truly special. Today, we will take you on another wonderful trip through the country where you will discover many more unique aspects of the place. From innovative toilets and vending machines to cat islands and rainbow cheesecakes, these photos show why Japan is a country like no other.
Related: Strange Inventions from Japan
1. This toilet in a cafe in Japan's Akashi is surrounded by an aquarium on three sides. The aquarium toilet has become one of the most popular tourist attractions in the area.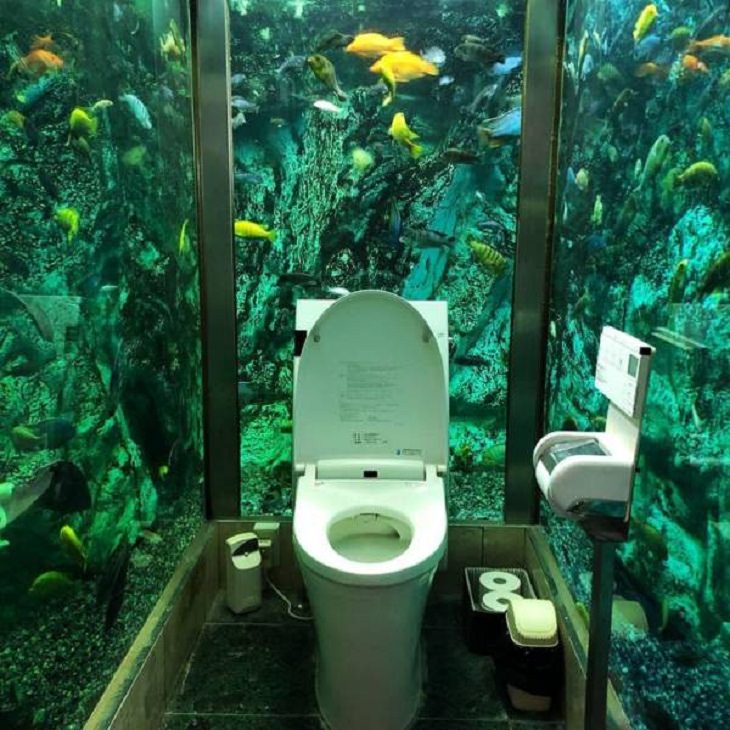 2. Since we are on the subject of bizarre toilets, this one in Japan must feel like being on top of the world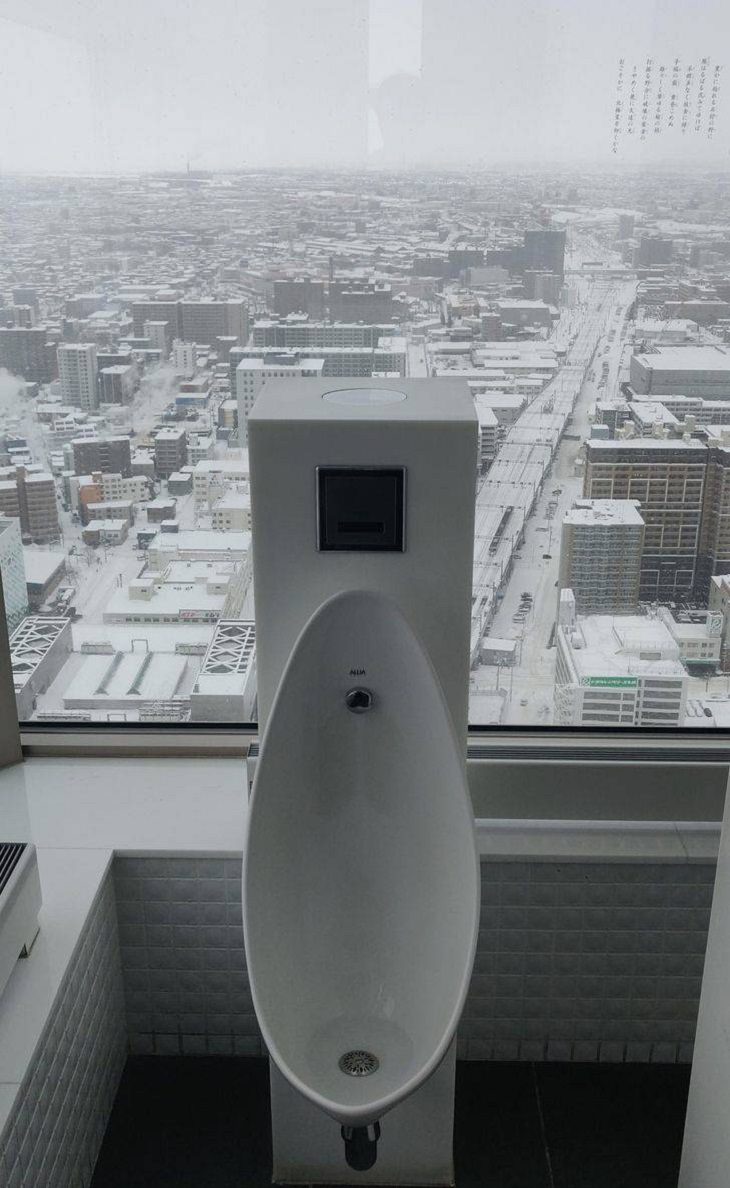 3. Ever had 'Clear Coca-Cola'? This one was bought from Osaka. It's a zero-calorie beverage with a splash of lemon in it.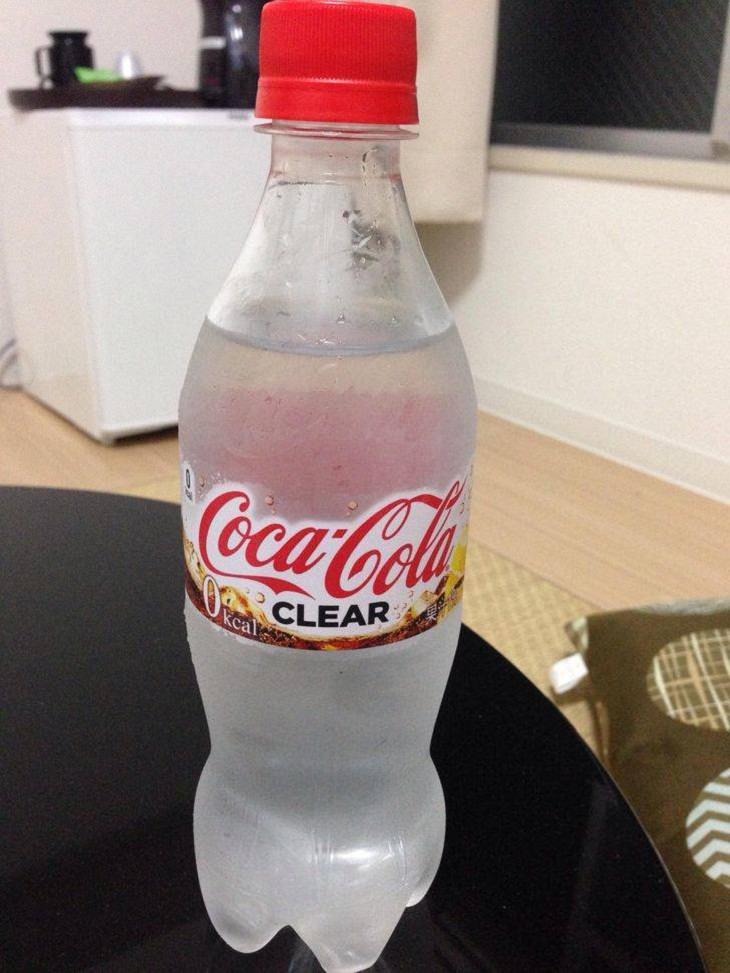 4. Rainbow cheesecake. Looks delightful!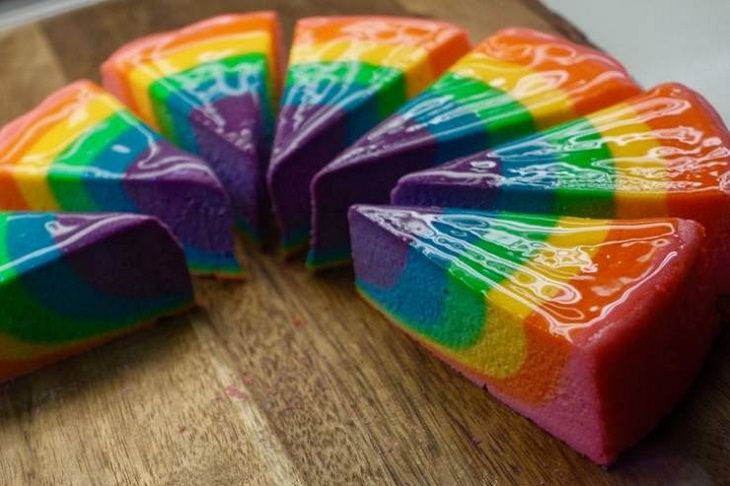 5. Banana and fish broth vending machines. It's estimated that there is approximately one vending machine for every 35 people in Japan.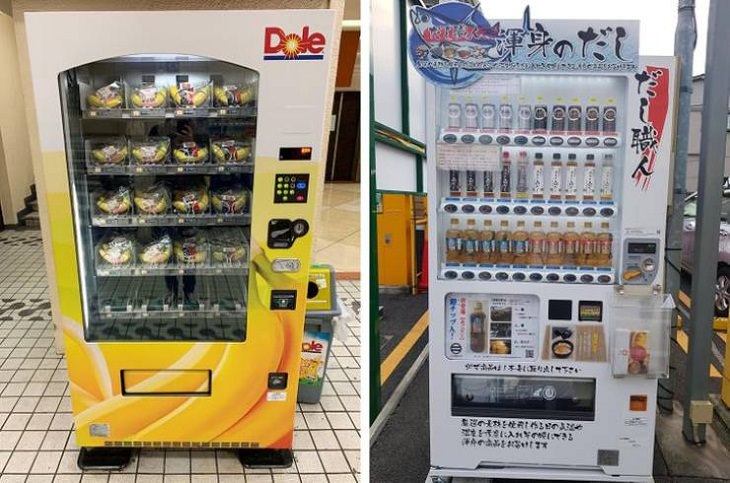 6. This locker area is in a science museum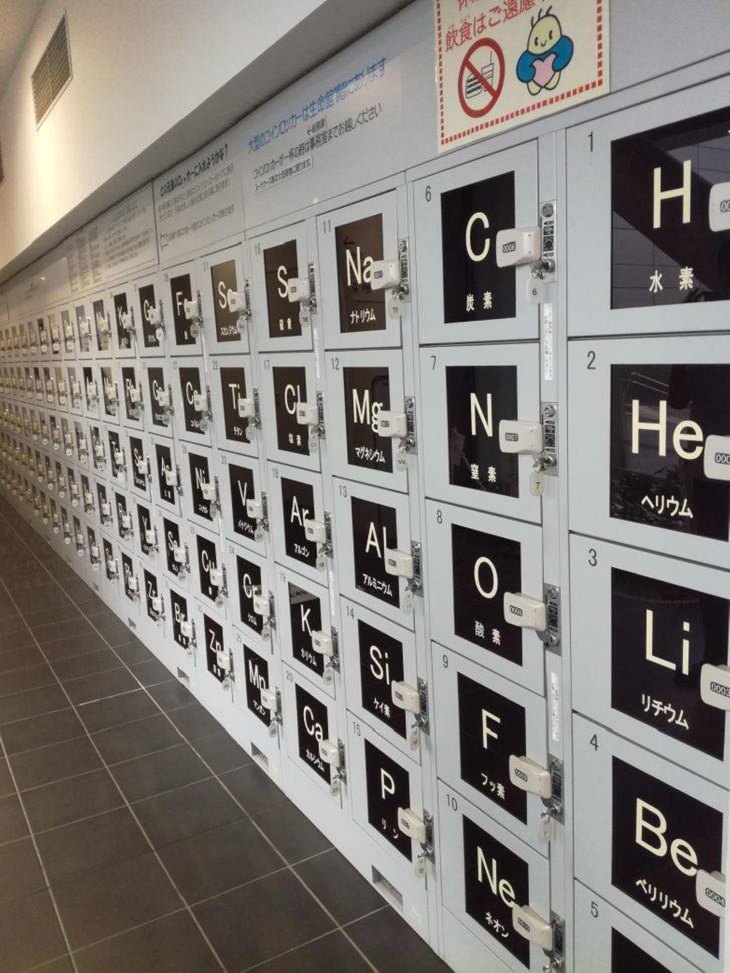 7. This machine at a Japanese ski resort warms up and dries your gloves out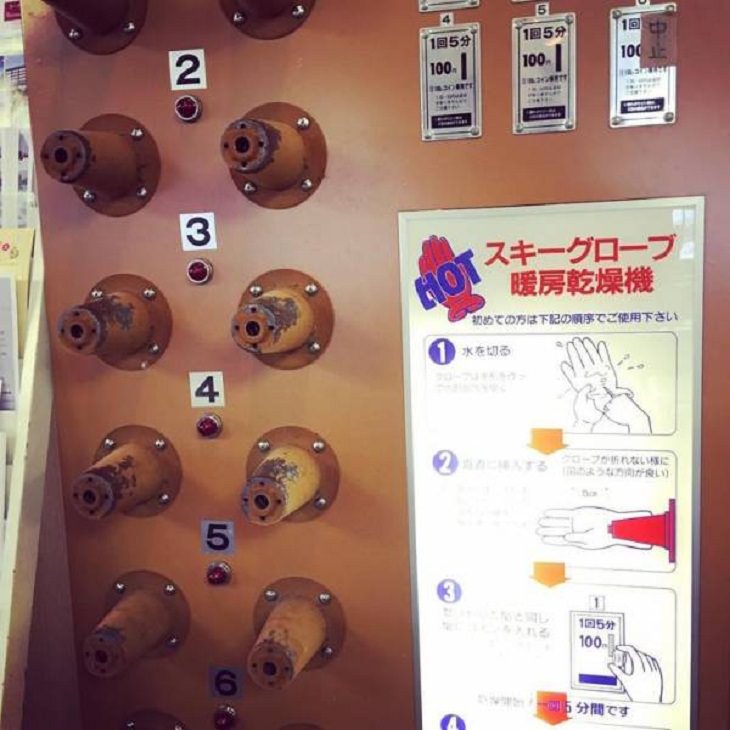 8. This building tells you the temperature!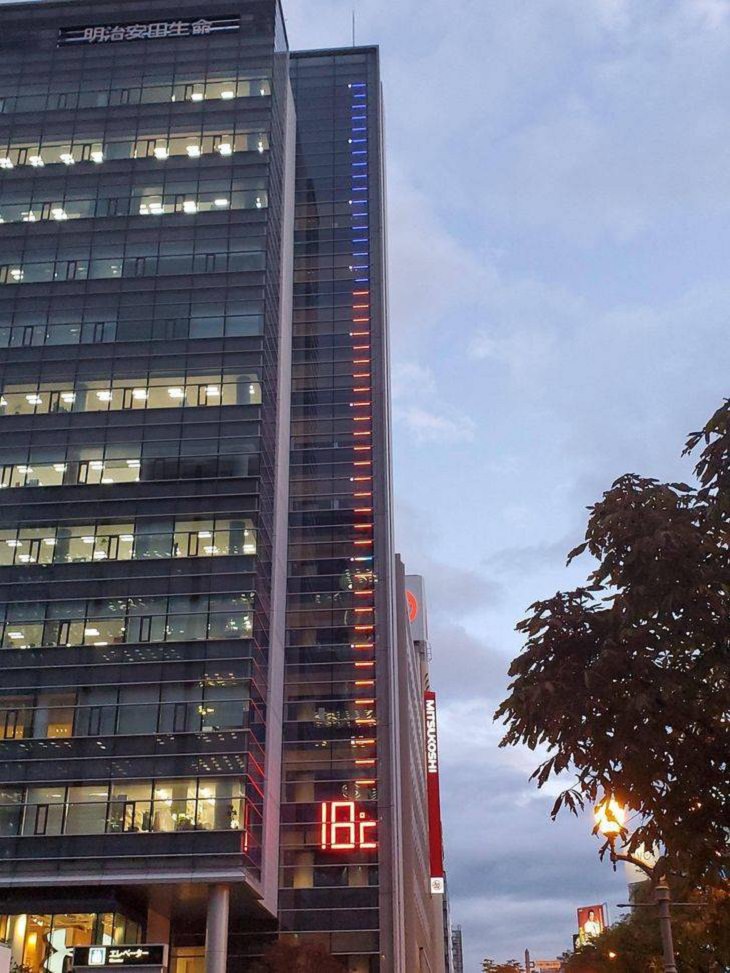 9. Okunoshima island a.k.a. "the Rabbit island" is a small island located in eastern Hiroshima. Wild rabbits are often seen roaming the forests and fields here, chasing tourists for food. No one really knows how the rabbits got there.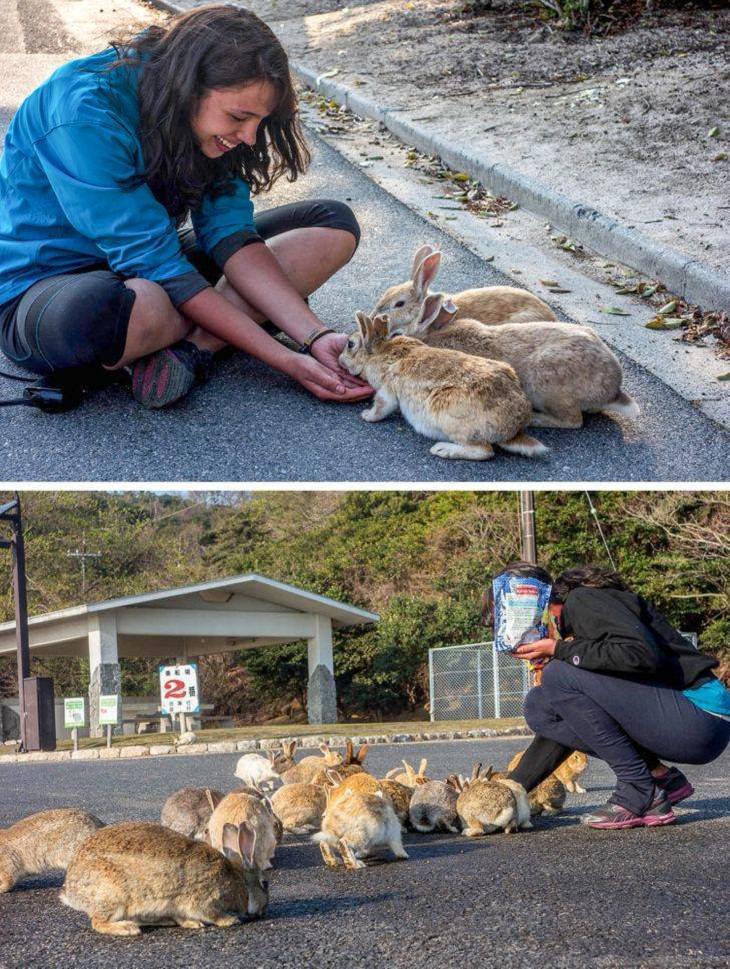 10. And speaking of islands, this one is called 'The Cat Island'. On the island of Aoshima, hundreds of cats prowl around abandoned houses or roam the streets. It's estimated that for every human on this island, there are 6 cats. Interestingly, there are about a dozen "cat islands" around Japan - small places where feline residents outnumber humans.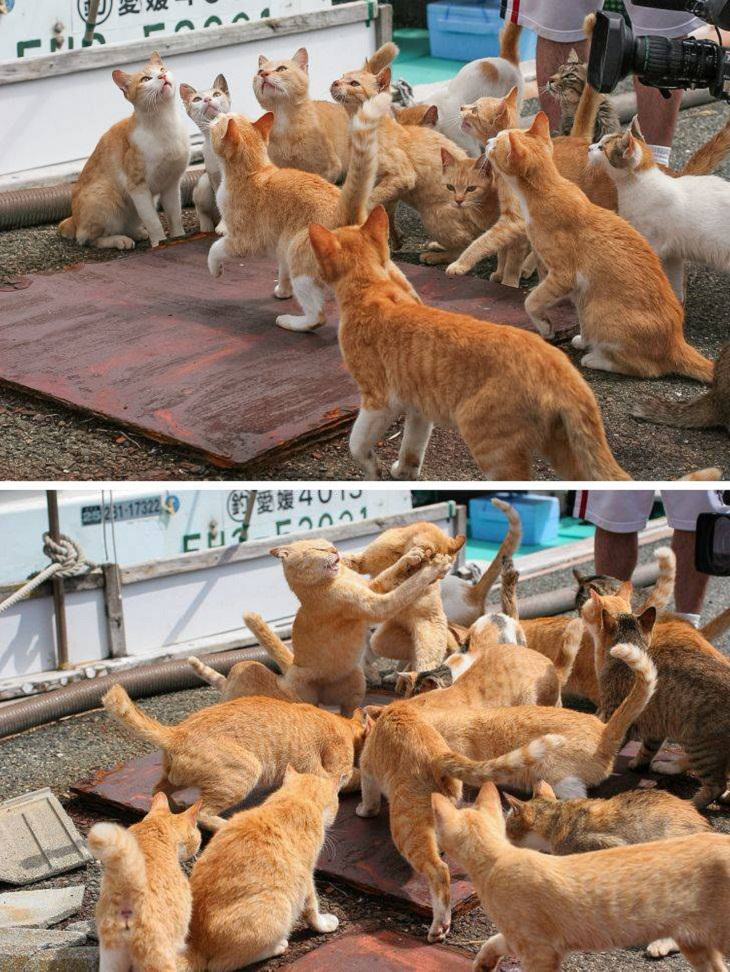 11. Gold foil ice cream. Now, this is something you don't see every day!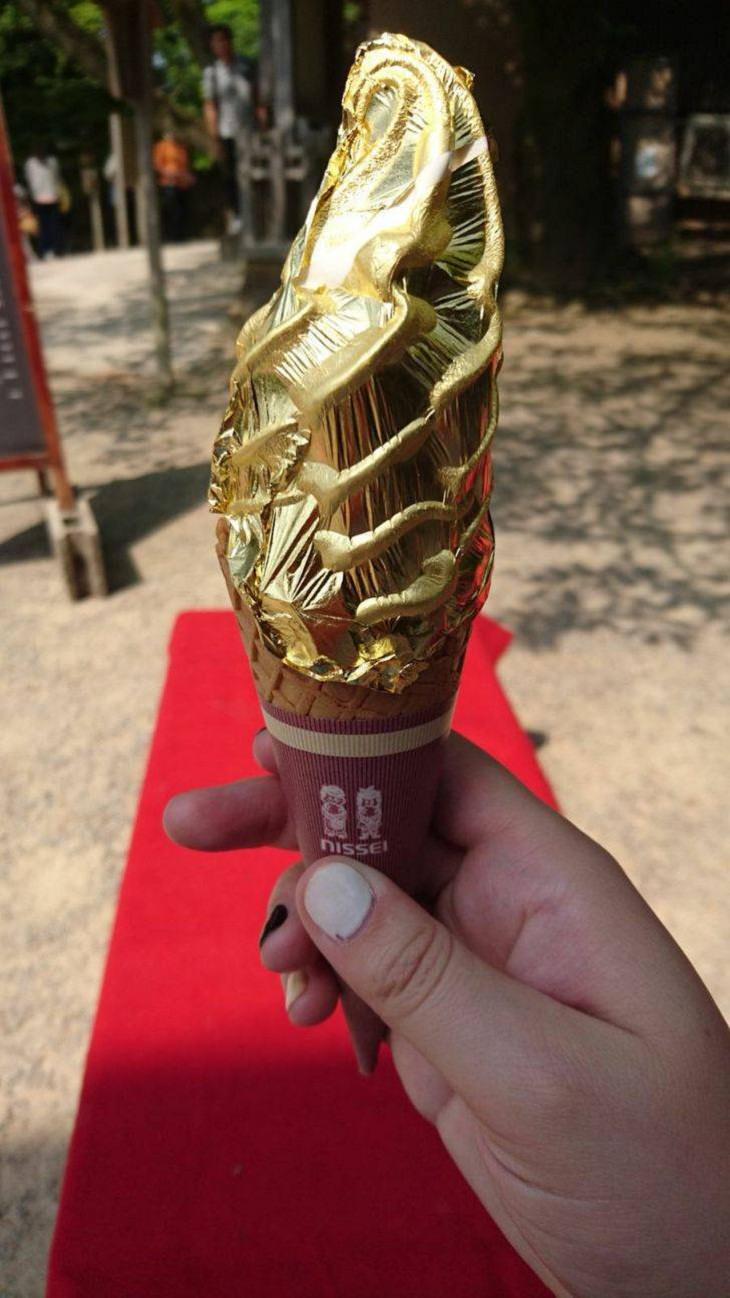 12. SO many options to choose from!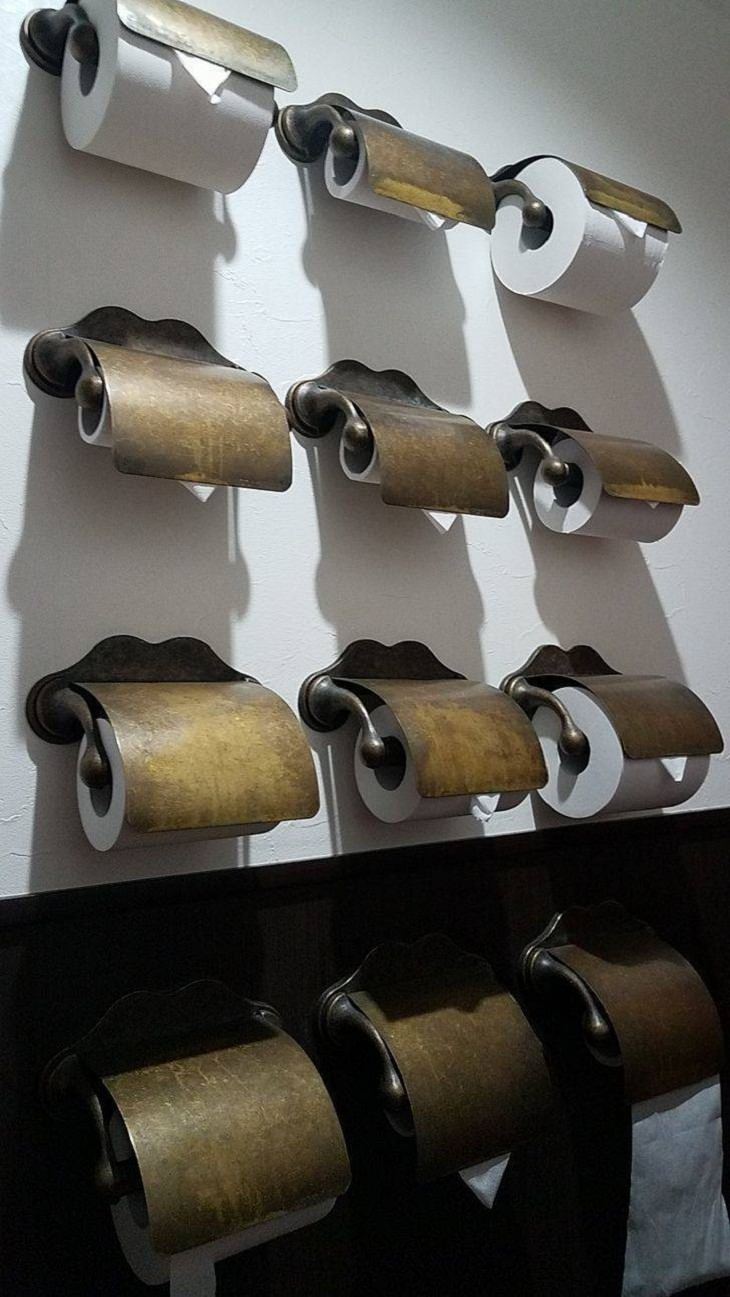 13. Look closely. This is ONE photo of a camping store in Tokyo.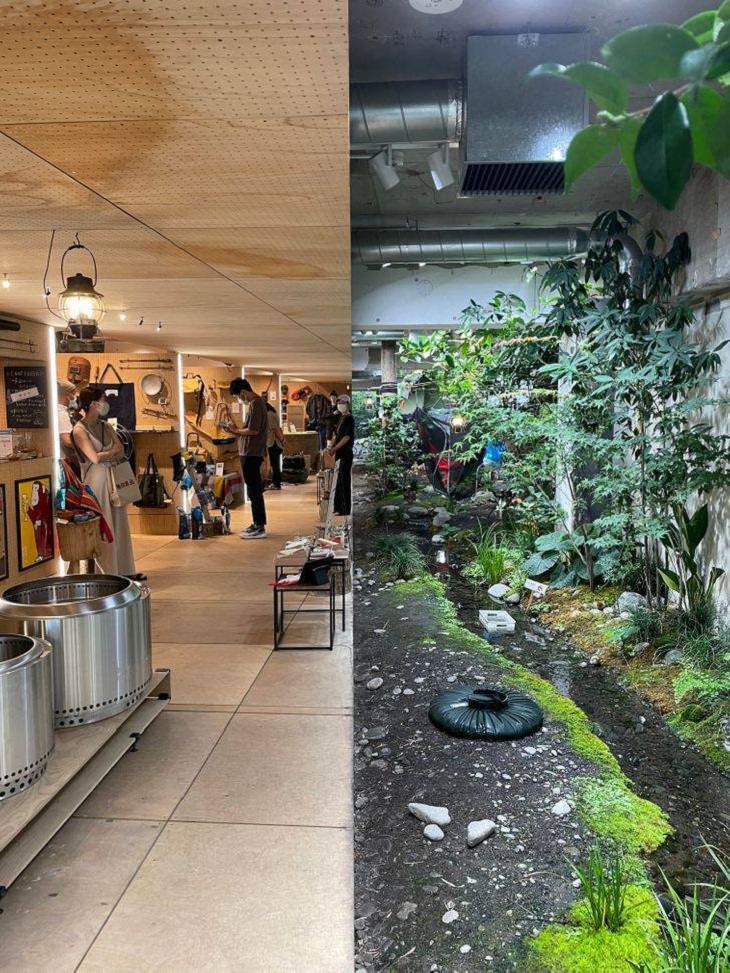 14. Japanese hospitals make sure that patients are never served boring food...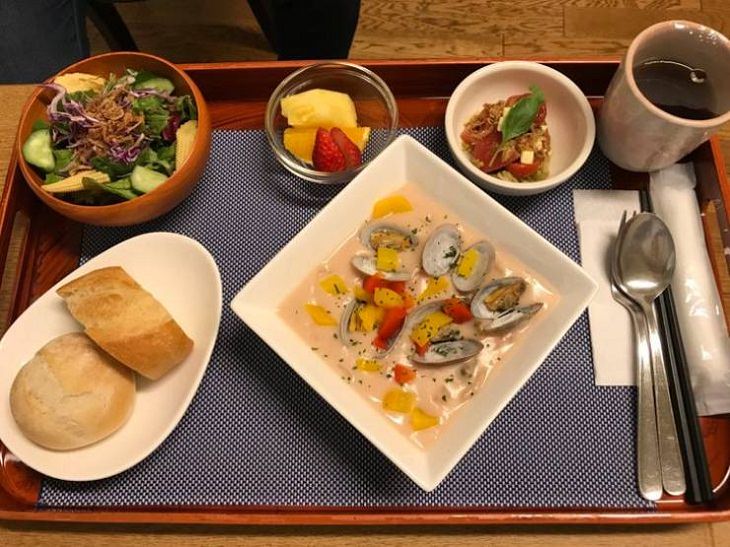 Share these photos with friends and family...