It's sometimes hard to appreciate just how enormous America is, and when you live in a cramped and plentiful city, it's sometimes difficult to remember there's a rich and beautiful world outside. But America is full of small picturesque towns that feel like they are a gateway to some faraway past, a different continent or even a different world. We have curated 9 of the most picturesque of these small towns, each one much prettier than a postcard.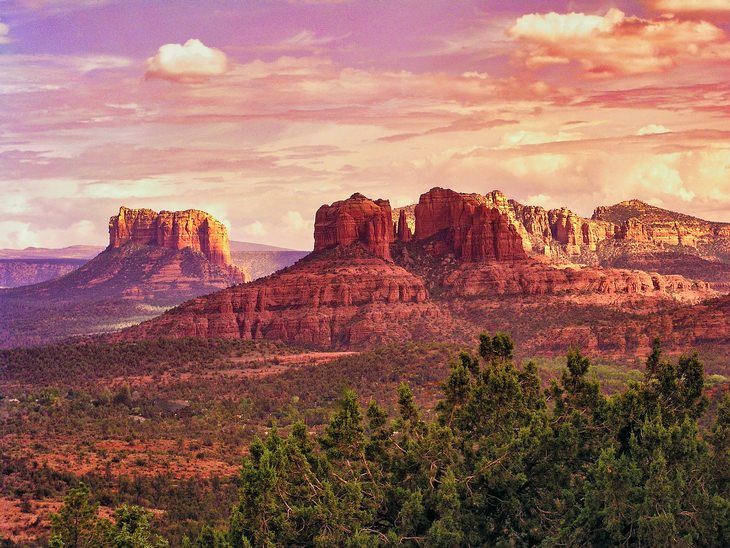 This city is located near the Mogollon Rim, smack-dab in the center of Arizona. What makes this small city of 10,000 so beautiful are the beautiful sandstone buttes surrounding it that almost glow red in the sunset.
2. Ferndale, California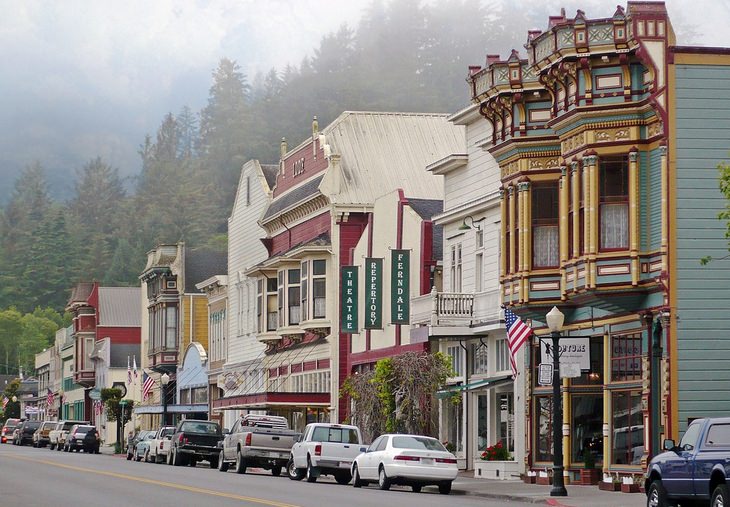 Source:
Ellin Beltz
Howdy, pardner! Located at the northern edges of California, the Victorian architecture and storefronts of this town will transport you all the way back to the Old West. Fortunately, outlaws and cattle robbers are not a concern in Ferndale.
3. Capitola, California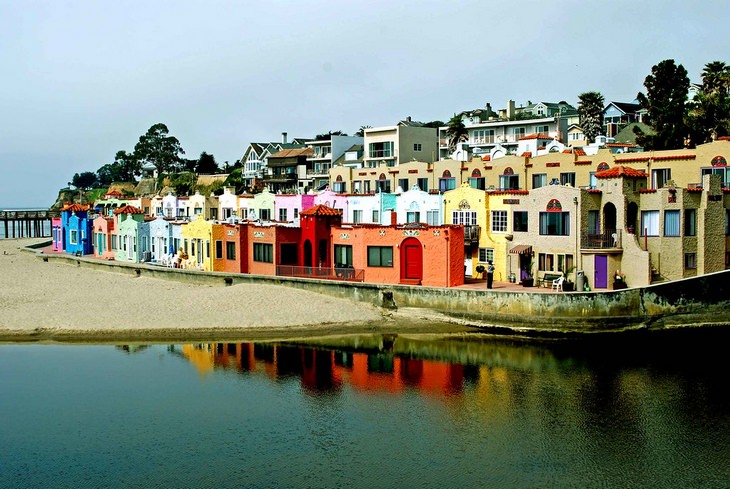 Source:
Monica Liu
40 minutes from San Jose, in Santa Cruz County, you'll find this beautiful seaside town that's a perfect spot to catch some waves and relax. The rainbow-colored oceanfront gives the whole town a heavenly quality.
4. Fredericksburg, Texas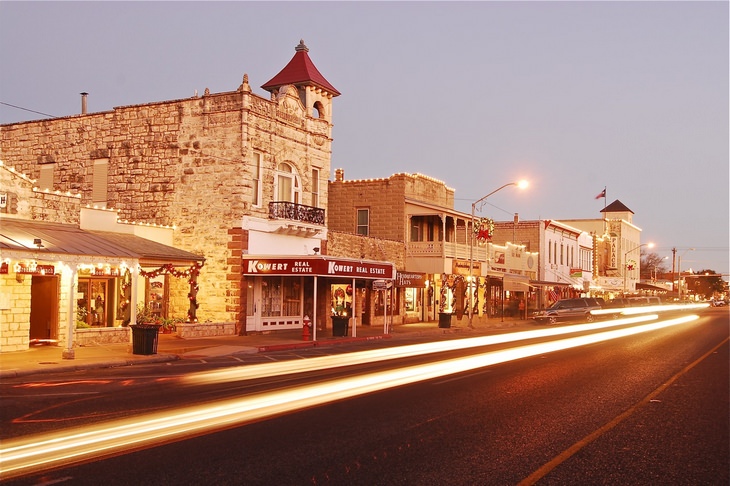 Source:
Chris Litherland
Also known as Fritztown, this small town of 10,000 at the very heart of Texas was established by German immigrants, a fact that is very much apparent to this day in the European architecture and Bavarian-style biergartens, where you can enjoy a cool lager alongside warm pretzels and a bratwurst.
5. Pella, Iowa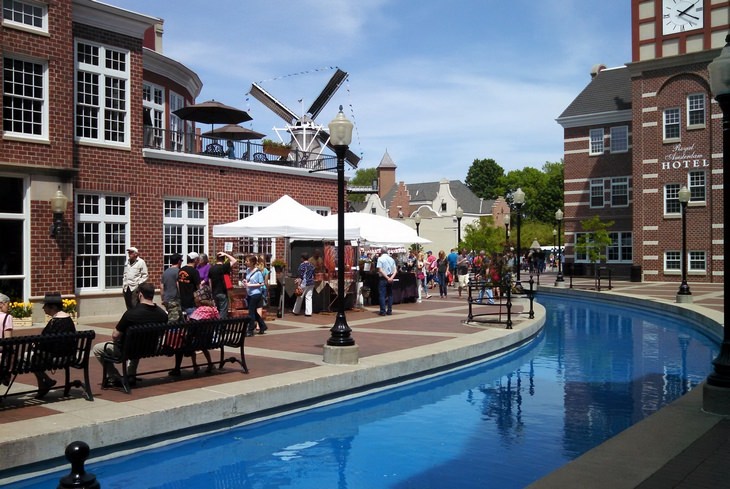 And from Germany to the neighboring Netherlands! Well, in this case, the distance between ol' Fritztown and Pella is 1,000 miles, quite a bit longer than the 143 miles separating Düsseldorf and Amsterdam. Pella was established by Dutch immigrants, and everything about the town screams Holland, be it the (fully-operational) windmill, the architecture, the canal (called Molengracht) or the official town motto ("a touch of Holland"). The town even holds a tulip festival during the first weekend of May.
6. Biwabik, Minnesota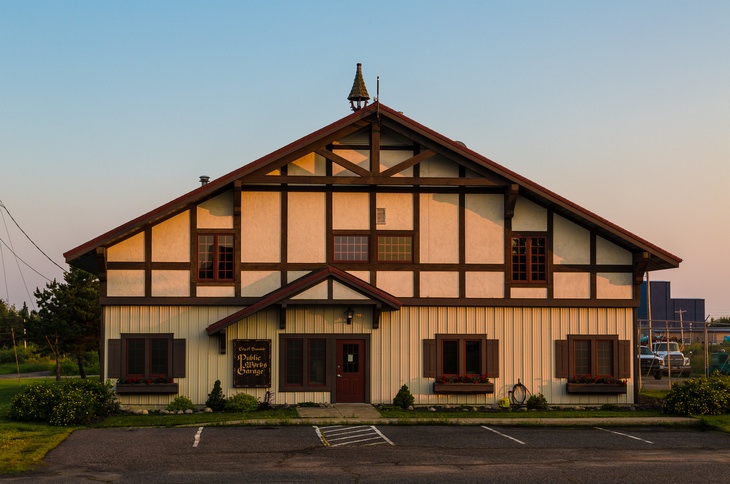 Source:
Tony Webster
If this small town in northern Minnesota has a certain old-timey European feel to it, it isn't by accident, as Biwabik was founded by a mix of various northern European people, mostly Scandinavian. Besides the quaint, rustic beauty of Biwabik, the small town also houses a golf and ski resort.
7. Bar Harbor, Maine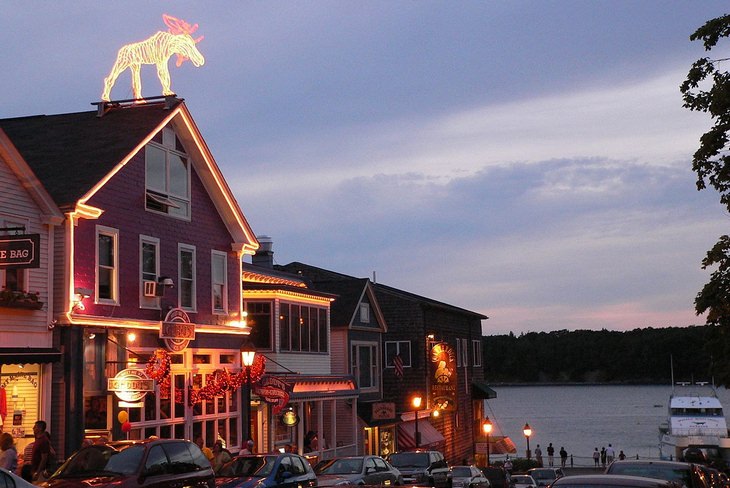 Source:
Lee Coursey
Located on Mount Desert Island, Bar Harbor is a terrific spot for nature lovers of all kinds, as it offers plenty of opportunities for hiking, and the marina is a great place to watch whales, puffins, and seabirds. The town itself gives off a rather retro feel.
8. Beaufort, South Carolina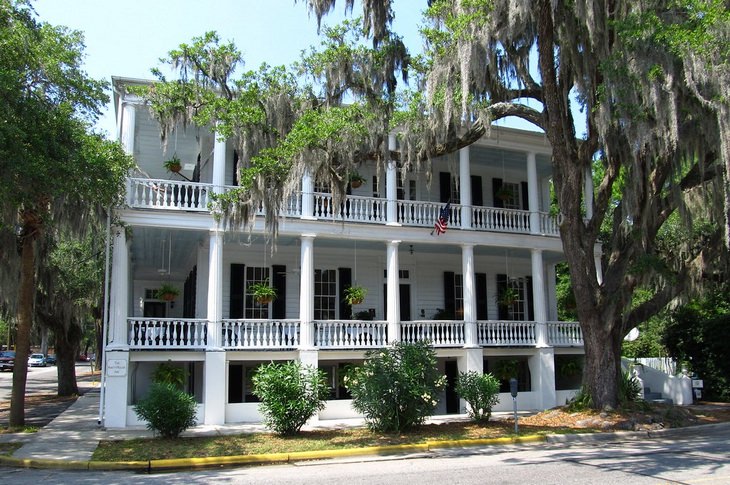 Source:
Ken Lund
This charming southern town is perhaps best known for its well-preserved pre-Civil War buildings, as it is one of the oldest settlements in South Carolina, having been founded in 1711. Beaufort played a major part in the Reconstruction after the war, as well as in the emancipation and education of escaped slaves. The seaside town also has a bustling shrimp industry and holds a yearly shrimp festival on the first weekend of October.
9. Hood River, Oregon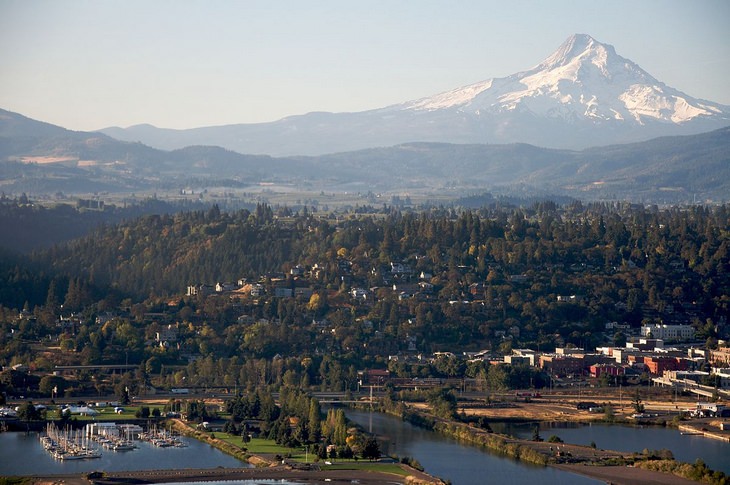 Source:
Sam Beebe
Have we ever told you that Oregon is paradise on earth? Well, it bears repeating. The port town of Hood River stands on the south bank of the Columbia River and just to the north of Mount Hood National Forest. In fact, the town lies in a clear view of the majestic mountain. Beyond the beautiful nature surrounding the town, Hood River is also a great spot to taste boutique craft beers.