If you believe that tennis balls are only useful when paired with a luxury racket and a well-maintained court, you are mistaken. These iconic yellow balls have more than one use and can help you solve everyday problems you thought had no solution. In the upcoming article, we will share ten creative and efficient ways to use tennis balls that are sitting idle in your pantry or storage. We will teach you how to convert them into a massage tool for sore muscles, a hidden safe for valuables, an effective cleaning tool, and more.
1. Improve your grip
One way is to cut an old tennis ball in half and use the inside to create a more robust grip. This will enable you to open tightly closed lids and caps of jars and bottles that you find challenging to open.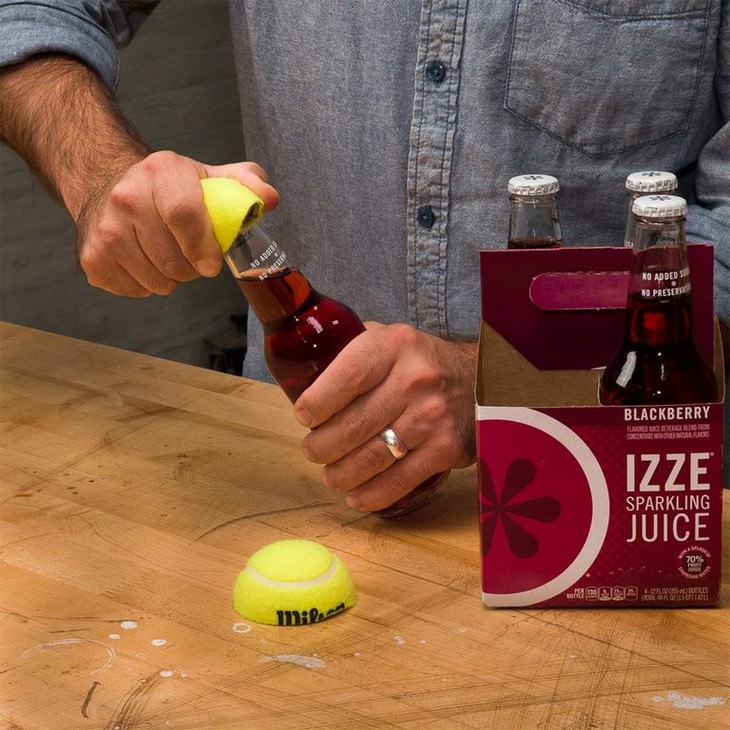 2. Hidden tiny safe
By creating a groove on it, a tennis ball can be converted into a safe place to hide small objects, money, or valuables. This can be anything: keys, jewelry, screws, coins, bills, and more.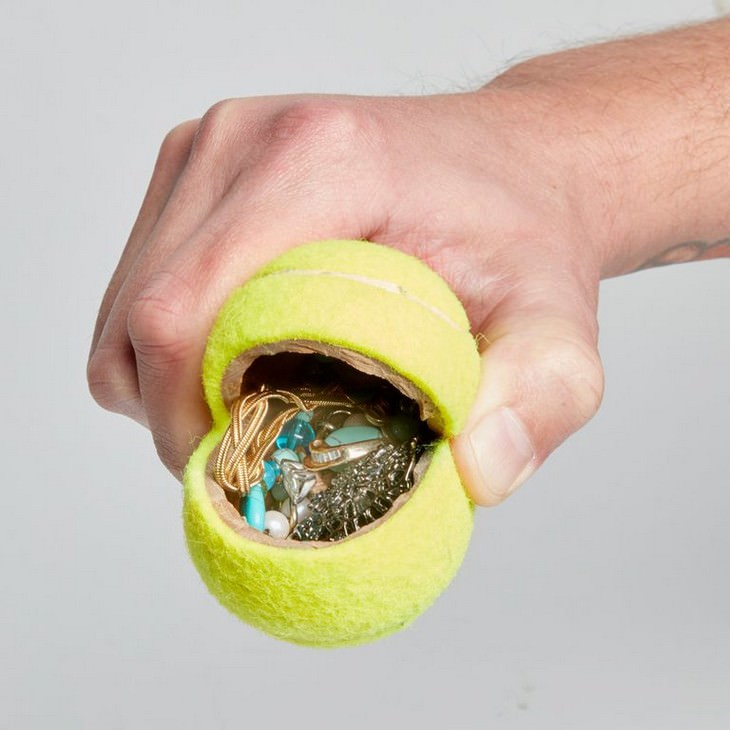 3. On furniture legs
A tennis ball can be cut with X-shaped slots in the center to cover the legs of furniture like chairs or tables. This helps to prevent noisy dragging and sliding of furniture while also protecting the tile or wood floor from scratches.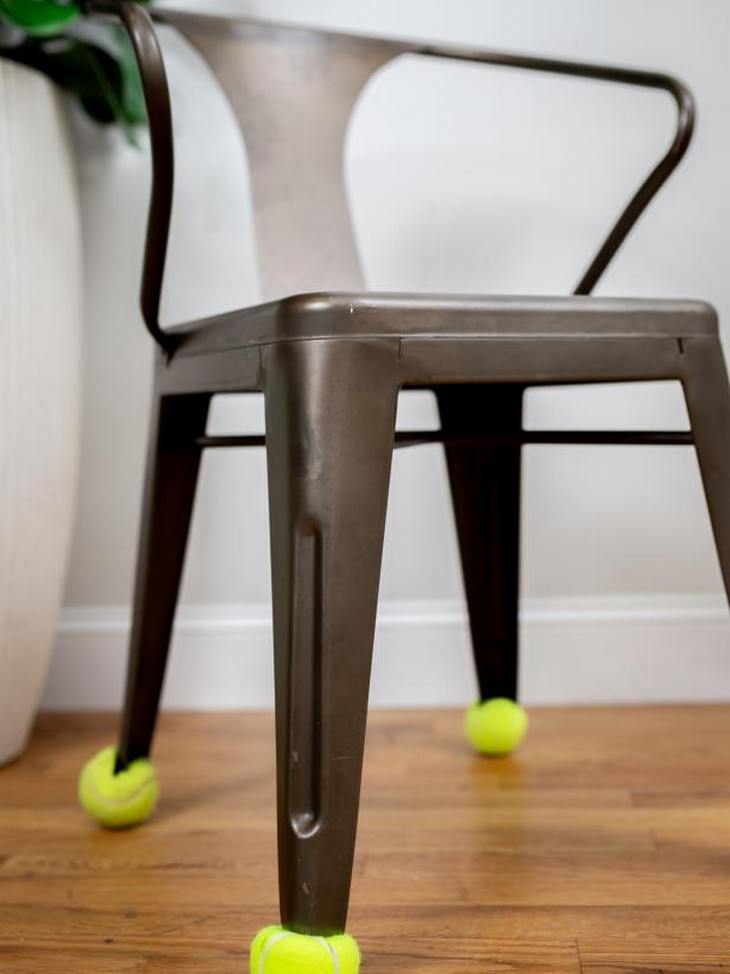 4. Decorative organization of your desktop table
Tennis balls can be used for the decorative organization of the desktop. The world of computers is slowly and safely making its way to wireless. However, until this happens completely, we have to accept the fact that there will be a lot of cables on our desktops. These cables sometimes tend to get tangled among themselves or fall back when we are not using them. Using simple tennis balls you can prevent them from scattering and arrange them in a decorative and original way on the table - just like in the picture below.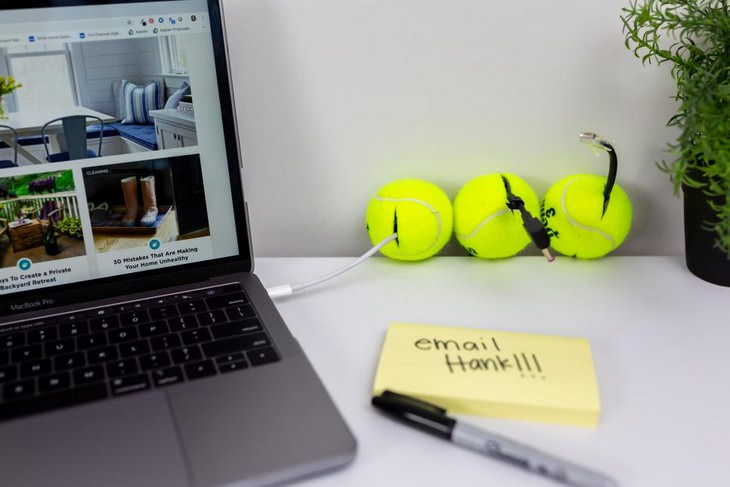 5. Softer laundry
Are you tired of spending a lot of money on dedicated fabric softener sheets to ensure that your laundry doesn't come out too stiff and dry? It turns out that a simple tennis ball is a great substitute for this product - all you have to do is wrap a few tennis balls in aluminum foil, put them in the washing machine with the clothes, and you'll be able to reduce static electricity and make your clothes softer. If you wish, you can add a few drops of essential oil on the balls to add a refreshing fragrance to your clothes.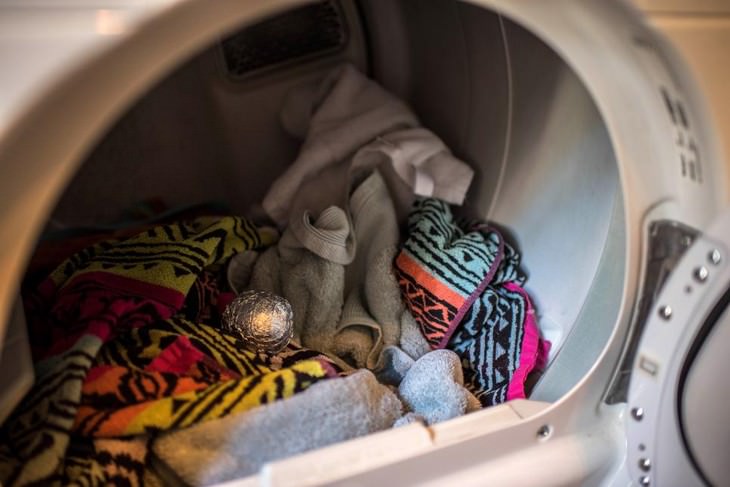 6. Massaging aching muscles
It might come as a surprise, but a tennis ball can be used for massaging and relieving persistent lower back and foot pain. To massage the lower back, position yourself with your back against a wall and place the tennis ball beneath your lower back. Then, move your body in circular motions while putting pressure on the ball. Similarly, to alleviate foot pain, apply pressure to the center of your foot using a tennis ball and move it in circular motions.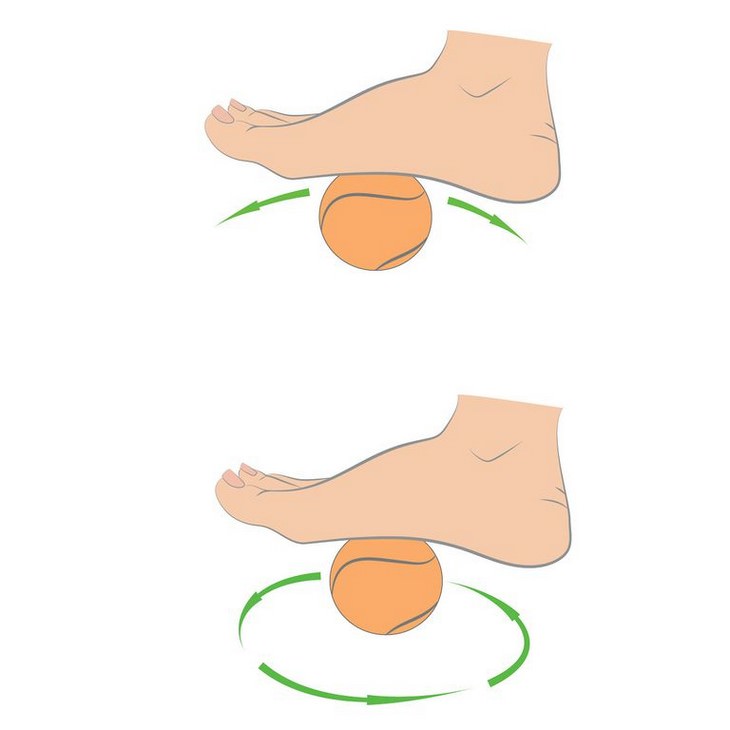 7. Cleaning stubborn stains
Do you find it exhausting to constantly bend down to clean dirt off the floor that won't come off with a cloth? Then there is a solution that can help you clean efficiently without straining your back. By cutting an X-shaped groove on a tennis ball and putting a long stick or a broom into it, you can use the durable and strong material of the ball to remove dirt more effectively.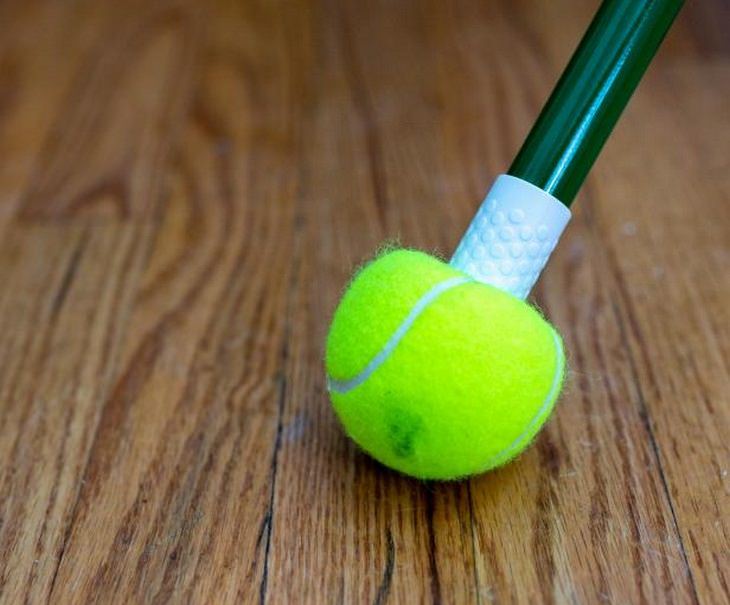 8. Help a bicycle remain standing
Have you ever had your bicycle fall to the ground because the leg that was supposed to protect it didn't do its job? To prevent this from happening again, insert a tennis ball with a groove into the end of the bike's leg when parking it. This will give it added stability and prevent it from falling over.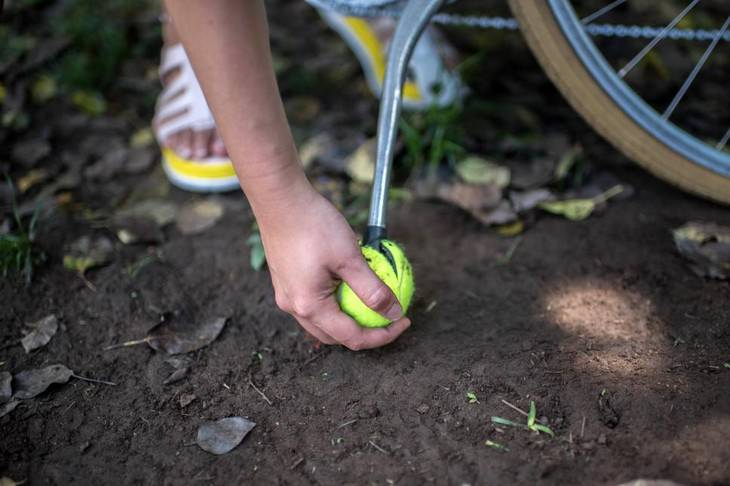 9. Make your hammer safer to use
Using a hammer can be dangerous if not done properly. To ensure safety, use a tennis ball to hold the nail in place and prevent it from moving while hammering. If you need to do repair work on surfaces that you want to keep undamaged, you can use a tennis ball to cover the thicker part of the hammerhead. By cutting two X-shaped slots in the center of the ball and inserting the hammer, you can ensure that your work will not leave any unwanted marks or scratches on your furniture. This is a great way to protect surfaces during repair work.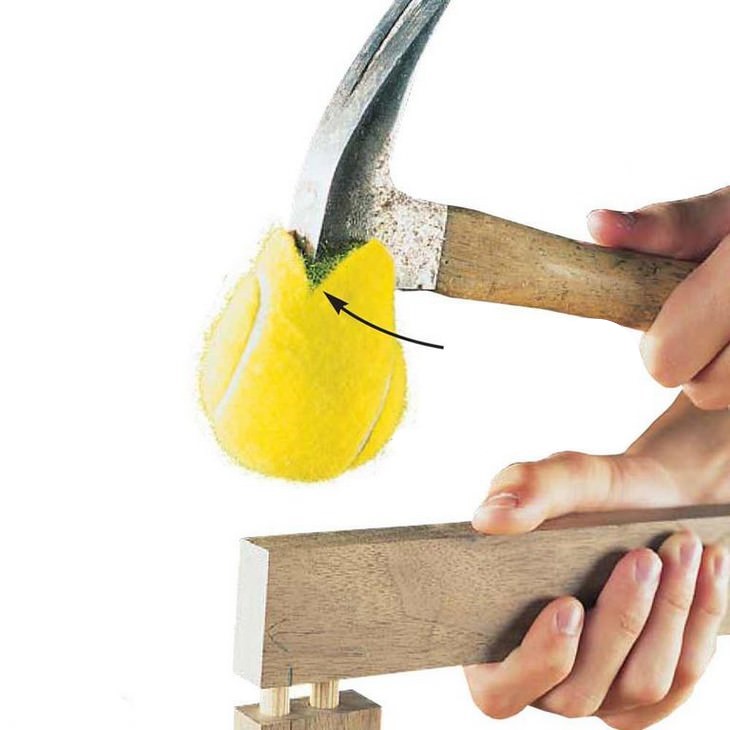 When spiders enter a home, they tend to spin webs in high corners, which can make the home look unkempt and neglected. Dealing with this annoyance can be difficult due to spiders' distance from the ground. However, there is a solution. By cutting an X-shaped slot in a tennis ball and inserting a long stick, such as a broom handle, into it, we can effectively remove cobwebs and dust from hard-to-reach places. This handy trick can change our perceptions of household items as useless objects.