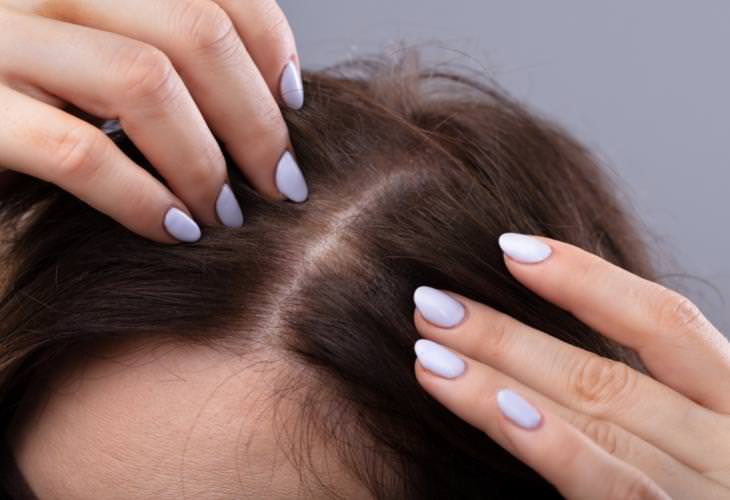 As we age, our hair thins naturally and breaks easily. As a consequence, it can often be tough to find the right style that matches the quantity of hair we currently have. For example, if your hair has thinned quite a bit and you continue sporting long hair, it can look stringy. And if it's too short, then it might end up looking straggly. So don't ignore your thinning hair. A bob cut or a classic pixie cut is usually recommended for women past their 50s who are experiencing thinning hair. However, discuss this with your stylist. They will be able to tell you what layers, angles, and lengths would work best with thinning hair.
2. Choosing the wrong length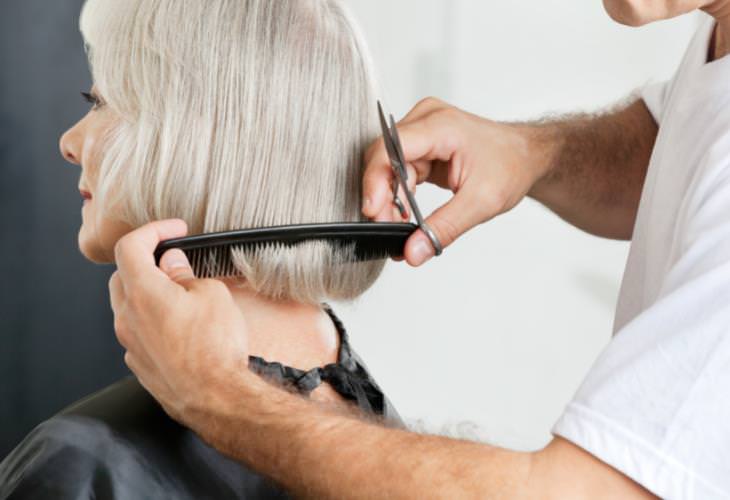 The length of your hairstyle can make a huge difference in the way you look. Women usually tend to cut their hair short when they get to a certain age. However, older age doesn't always have to equate to shorter strands. While a shorter cut may suit someone with thinning hair, it may not necessarily be the case with everyone. Longer hair can actually be softer around the face and neckline for seniors. Also, it will be easier to achieve a more natural hair color with a longer hairdo to blend when going gray.
Many stylists say that by cutting long layers around the face you can add more volume to your hair while also highlighting your features. Your stylist should be able to tell you what length should go well with your face and hair type.
3. Not changing your hairstyle at all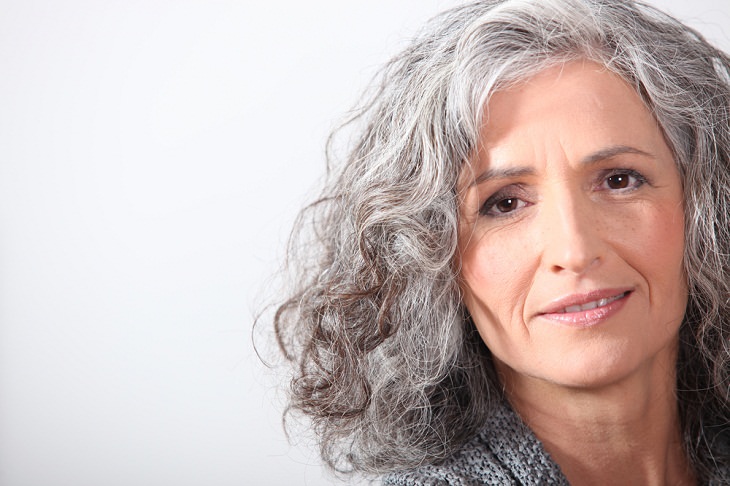 One of the biggest hairdo mistakes we make as we grow older is keeping the same hairstyle for decades. Just because you love that hairstyle which suited you 25 years back, doesn't mean it will compliment your looks when you are in your 50s. It's hence essential to let go of old versions of ourselves and adopting a fresh hairstyle that suits our current age. Don't go for anything too trendy or too old-fashioned. Hairdressing has evolved dramatically and you must find the style that suits the current times.
4. Going too dark to cover the grays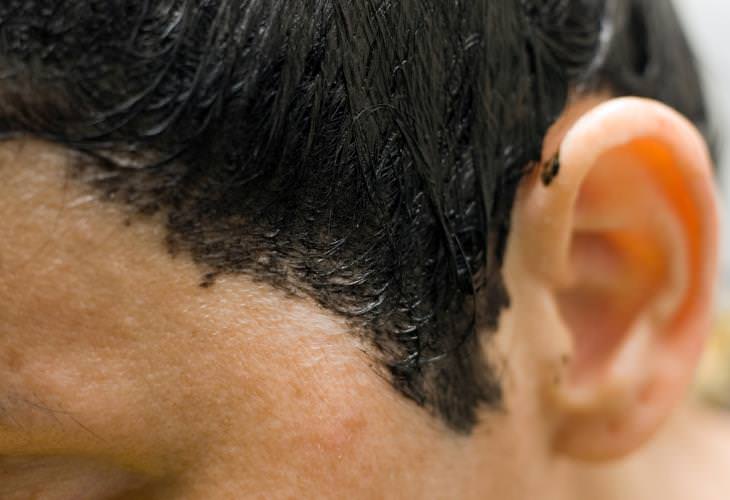 As gray hair starts to take over, the first impulse for many of us have is to cover it up with dark color. However, hair stylists say that dark colors show overgrown hair roots. Moreover, if you have fair skin, then the darkness around your face can enhance the imperfections of your face, making you look older.
Ideally, we should have some softness around the face as we age. And leading colorists say that lighter, multi-tonal shades help to balance and blend the grays as they start to regrow.
5. Not choosing the right parting
A great trick to look younger is choosing the right parting. Hairstylists are of the view that even little tweaks to your parting can make a huge difference. For instance, a straight down the middle parting doesn't work for everyone. But then, a severe side part can also look rather odd on you, depending on your age. The wrong hair part can age you significantly. So look for where your hair naturally falls before choosing a parting. An irregular hair part can help make you younger, say industry stylists.
6. Too much volume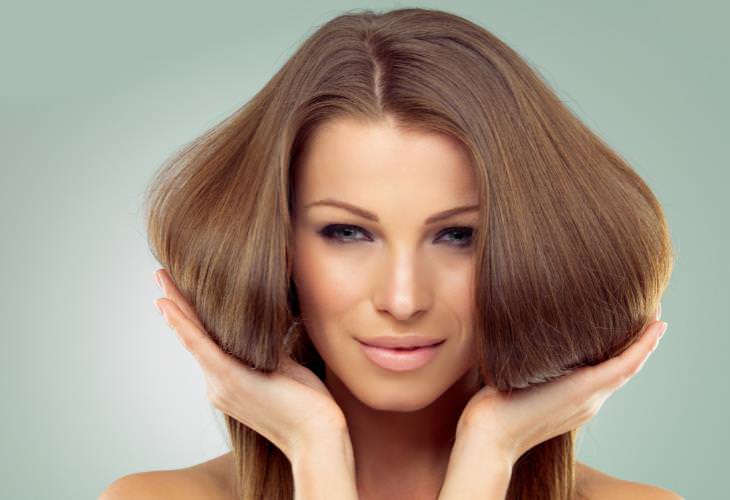 A little volume on your hair usually looks beautiful. At the same time, too much of it can have the opposite effect. Because that can result in an old-fashioned beehive kind of a hairstyle, taking the sheen out of an otherwise youthful face.
Also, trying to get volume in the wrong places can make anyone look older. Backcombing (also known as teasing or ratting), which is achieved by repeatedly combing the hair towards the scalp, is a good case in point and should be avoided after a certain age. Talk to your stylist and get a good volumizing shampoo that will suit your hair and age.
7. Being apprehensive of bangs
According to renowned hairstylists, bangs can look great on mature women and are the easiest way to erase a few years off your face. Apart from being fun and creative, they also frame your eyes. More importantly, bangs help hide wrinkles as well as severely receding hairlines. So don't be apprehensive about getting bangs only because you are in your 50s or 60s; just pick the best one that fits the shape of your face.
Ideally, side bangs are perfect for round face shapes and A-shaped bangs go well with square or oblong face shapes. Usually, ones that hit at the lower half of the brow, just above the eye, should complement most face shapes but still speak to your stylist once before choosing one.
Related: Hair Guide: The 10 Easiest Styles Anyone Can Do At Home
8. Using too much hairspray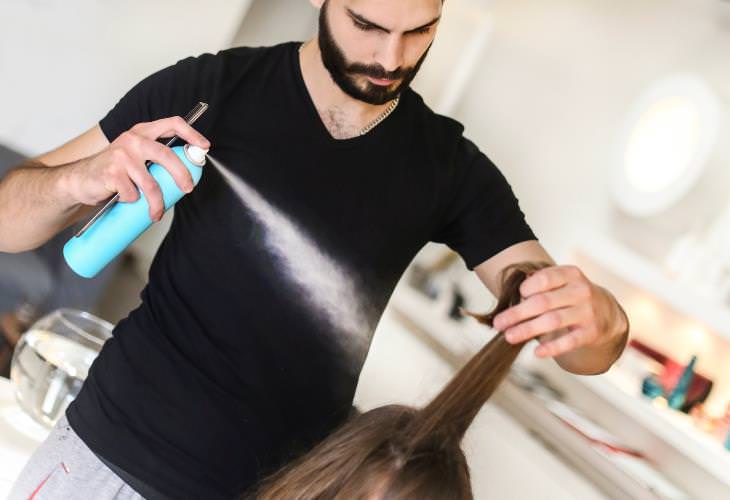 Adding unnecessary hairspray to the hair can also drastically age anyone's face. That's because too much hairspray can end up giving you stiff, unmovable hair, which was fine in the '80s but looks outdated and irrelevant today. Stylists say that a stiff hairstyle will always make you look years older and you should hence try to avoid overusing hairspray. In fact, avoid using items on your hair that produce a firm hold and look for products that still let the hair move – like mousse, defining paste, or shea butter.
9. Not using the right shampoo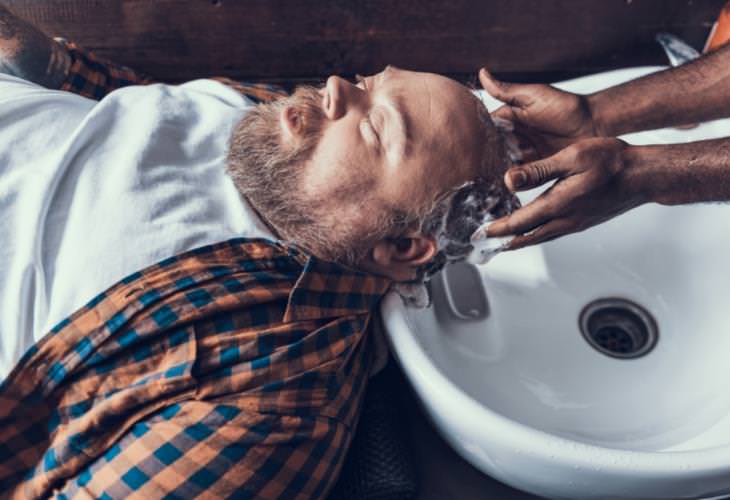 This might sound obvious, but it's important to remember. Because your shampoo affects your lifestyle and using one with the wrong formula can make you look older. Gray and aging hair lack pigment and can be coarser. Therefore, they need a little more care to keep them shiny and healthy. So use shampoo and conditioner that color protects and moisturizes hair instead of one that is suitable for "normal hair types". Experts recommend looking for a purple pigmented shampoo made specifically to brighten yellow blondes or grays. There are also shampoos labeled specifically for gray or silver hair in the market these days which you can try.
10. Not maintaining a proper diet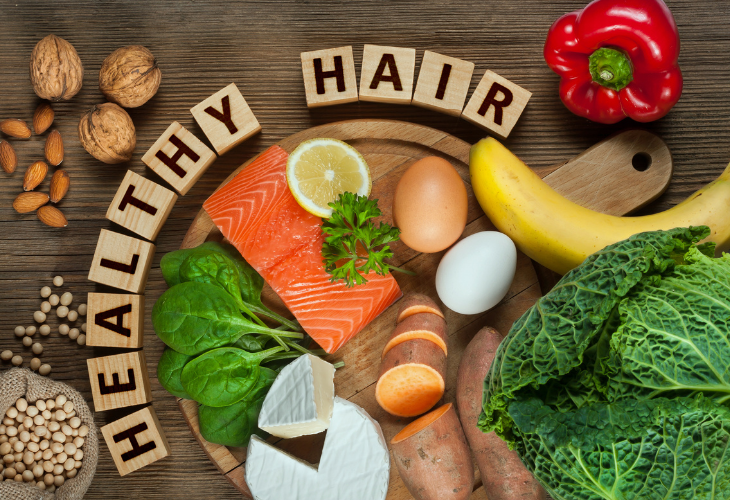 Did you know that if your diet is restricted or unhealthy, it can badly affect your hair? Not getting the sufficient vitamins, minerals, and other nutrients that your body needs from your diet is harmful to your hair and can make it dry and brittle which can instantly pile on the years to your face. For example, having too little protein and iron in your diet can damage healthy hair and hinder the body's ability to produce new hair follicles. Even something as simple as drinking lots of water every day can keep your hair lustrous.
Check and see if you have any deficiency in iron, vitamin D, or other minerals, and make sure that you maintain a healthy and balanced diet for healthy hair.
Share these useful tips with those who might find them helpful...