1. Oscar Swahn, 72, Shooting
Oscar Swahn is recognized as the oldest Olympic athlete and gold and silver medalist ever by the Guinness World Records. In fact, Swan's first time competing in the Olympics was in London in 1908 when he was 60 years old. He won two gold medals that year: one for the individual single-shot running deer and the other for the team single-shot running deer. This achievement made him the oldest athlete to ever win gold.
In 1912, when he was 71, Swahn returned to the Olympics for the final time and ended up winning a silver medal, earning the title of the oldest silver medalist, too.
2. Lida Eliza Pollock, 63, Archery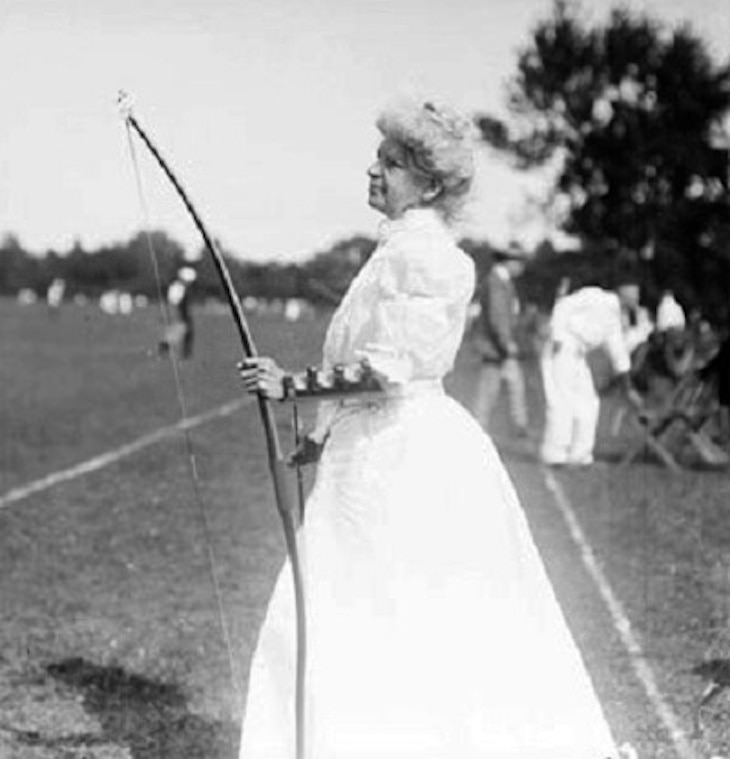 Lida 'Eliza' Pollock is the oldest American woman to have competed in the Olympics. She participated in the 1904 Olympics in St. Louis and ended up winning three medals in Archery. Women were first allowed to compete in Olympic Archery events only 4 years prior, in 1900. Pollock won two individual bronze medals and a gold medal for the team round, making her the oldest female gold medalist to date.
3. Mary Hanna, 66, Equestrian
Image Source: Franz Venhaus / Flickr
Onto a current athlete, the Australian equestrian Mary Hanna, who is the oldest athlete to compete in Tokyo in 2021 and the oldest competing Olympic equestrian, in general. She made her debut at the 1996 Olympic Games in Atlanta at age 41. She went on to compete at five more games, including this year. When she is not practicing and competing, she loves spending time with her children and grandchildren.
Related: The Price of Olympic Gold - 6 Athletes Who Sold Their Medals
4. Abdelkebir Ouaddar, 59, Equestrian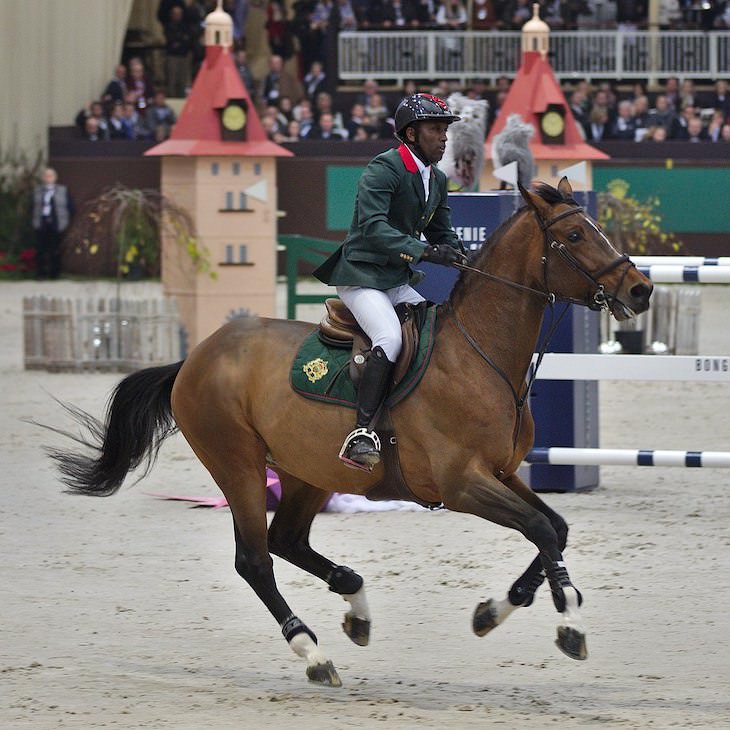 Image Source: Clément Bucco-Lechat / Wikimedia Commons
Another equestrian to compete at the Tokyo Olympics is 59-year-old Abdelkabir Ouaddar from Morocco, who performed in the team and individual jumping competitions. This is his second appearance at the Games after the 2016 Olympics in Rio. Interestingly, Ouaddar is an adopted member of the Moroccan royal family. He learned to ride in his teenage years alongside the royals.
5. Ni Xialian, 57, Table Tennis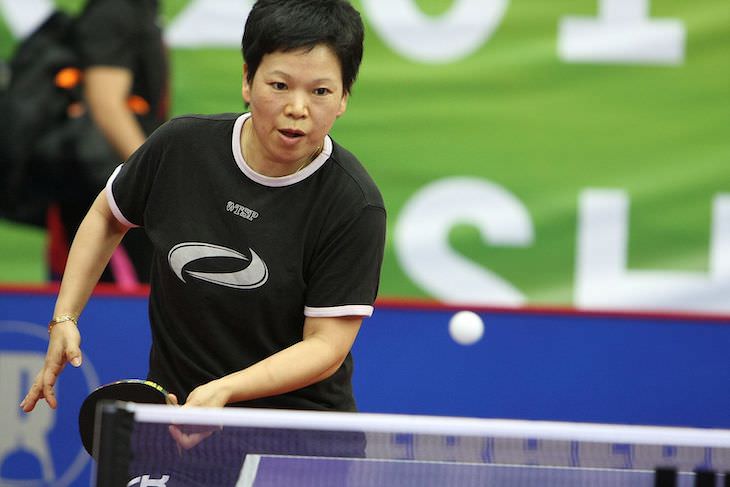 Image Source: Vladimir Mirskiy / Wikimedia Commons
Ni Xialian is an accomplished table tennis player from Luxemburg who has broken records in the sport. After competing in 5 Olympic games, she appeared once again in Tokyo 2021 at age 57, thirty-six years after earning her first world title in Tokyo. When asked about her mentoring the younger generation of table tennis players, Xialian said, "It's a good and interesting relationship. They listen to many of my stories. I play different roles with them: I'm a mummy, a sister, an auntie, a teacher, or a coach."
6. Oksana Chusovitina, 46, Gymnastics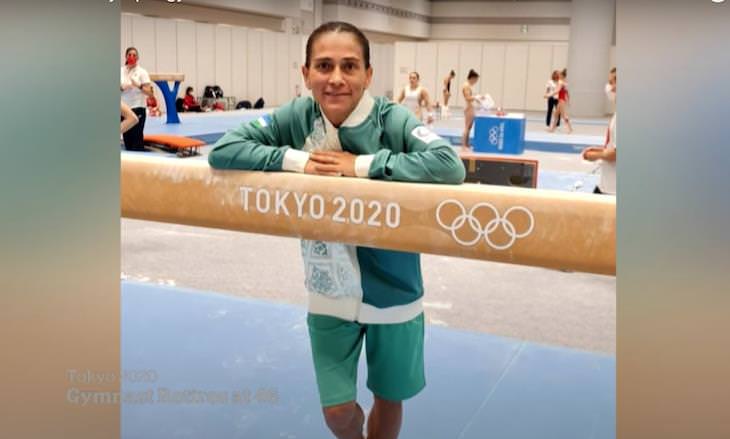 Image Source: CBS News / YouTube
The gymnast Oksana Chusovitina from Uzbekistan has competed in her 8th Olympic Games this year. Since her debut at the Barcelona Olympics in 1992, she won 11 medals at 17 world championships and had five gymnastics moves named after her. Considering how physically taxing gymnastics is at any age, the fact that Chusovitina is competing at the age of 46 is nothing short of incredible.
Originally, Chusovitina was meant to retire after the 2000 Sydney Olympics, but after her son, Alisher, was diagnosed with leukemia in 2002, she decided to return to the sport to cover the medical fees. Alisher was declared cancer-free just a few months before Chusovitina won her first individual Olympic medal in Beijing.
The gymnast didn't enter the finals this year but received a standing ovation as she bowed down on the Olympic stage for the last time.
Related: Retiring Early: A Surprising But Common Part of Sports!
7. Dallas Oberholzer, 46, Skateboarding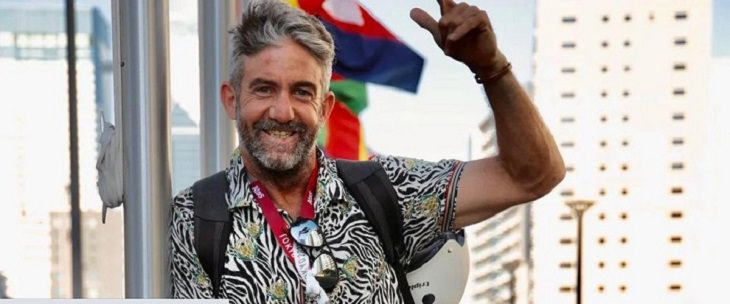 Image Source: Reddit
The 46-year-old skateboarder from Durban, South Africa, was up against some pretty young competitors at the Tokyo Olympics. He may have finished last, but he didn't seem to mind. "At my age, I'm not going for gold," Oberholzer told The Guardian. When the athlete first began experimenting with skating as a teenager, he never imagined this hobby would take him to the Olympics one day. "It was frowned upon, it was a waste of time," he said.
Oberholzer wasn't the oldest one on the skating rink. The legendary skateboarder Rune Glifberg from Sweden, who is Oberholzer's senior by a few months, came out of his retirement to compete in Tokyo too.
Related: Inspirational Athletes Who Didn't Let a Handicap Stop Them
8. Abdi Abdirahman, 44, long-distance runner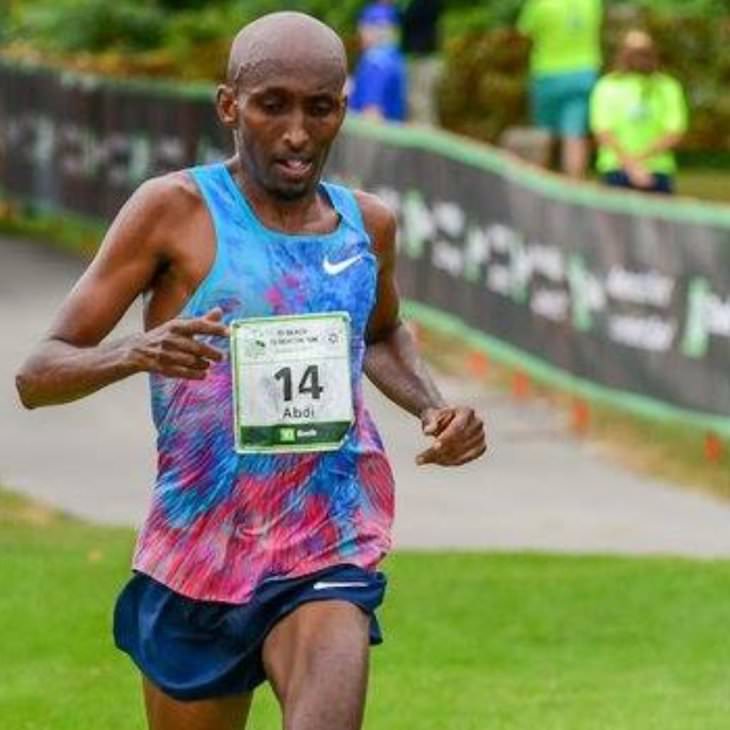 Image Source: Abdi Abdirahman / Twitter
US Olympic long-distance runner Abdi Abdirahman is the oldest runner to ever make the US team. He raced his fifth Olympic Games in Tokyo 2021, at the age of 44. In an interview with Sports Illustrated, Abdirahman said his teammates sometimes tease him and jokingly call him "the grandpa". Not that he minds. "It's OK; it's all for the fun of the sport," said the athlete.
He went on to say that it's the close connections with his teammates that give him the confidence and drive to continue training.
9. Liu Jia, 38, Table Tennis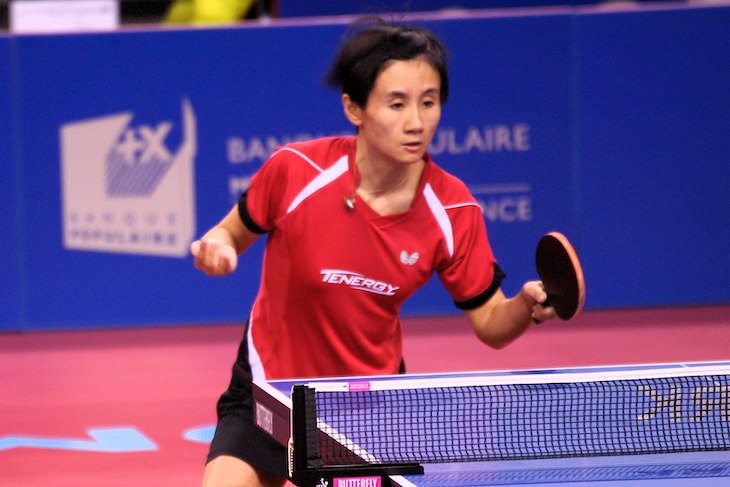 Image Source: Dacoucou / Wikimedia Commons
Austria's table tennis player Liu Jia went up against the youngest athlete at the Tokyo Olympic Games, the 12-year-old Hend Zaza of Syria. It was Liu's sixth Olympic Games. The 39-year-old ended up winning the match 4-0, and almost immediately went over to Zaza to comfort her after her loss. Another reason why we're so lucky to have older athletes - no one makes a better mentor!
10. Nino Salukvadze, 52, Shooting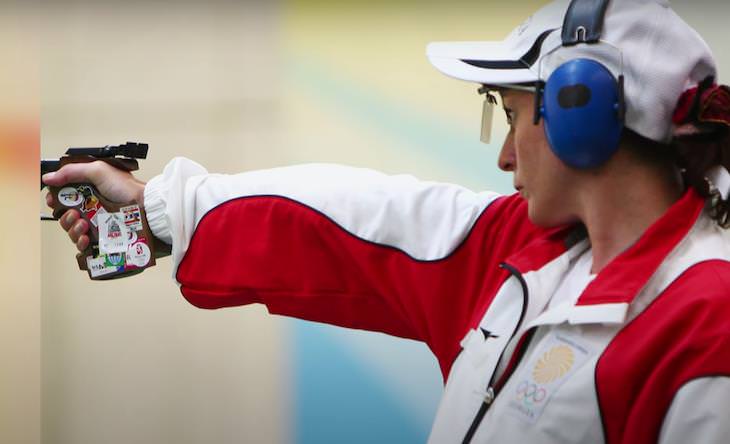 Image Source: Trans World Sports / YouTube
Nino Salukvadze is a 52-year-old sports shooter from Georgia. This year's Tokyo Olympics were her ninth Games, and undoubtedly the most special ones yet. That is because she was joined by her son Tsotne Machavariani, who competed at the shooting range too.
No woman has ever participated in nine Olympics before Salukvadze, and she is considering making it 10 at her son's request. "The whole time we were talking, he kept saying, 'This is out of the question. There are three years left. You can go for your tenth Olympics, you have a chance!" she told Reuters. We'd be happy to see this mother-son duo compete side by side again!
Share this article with friends and family