Despite the fun and frivolity that come alongside it, sports have a role in changing and shaping the way our civilization has developed. Even in the days of ancient cultures like the Greeks or Mayans, strength was a virtue best attributed to someone through entertaining actions, like wrestling or fighting lions in a giant Colosseum. Those who stood victorious against all odds, no matter where he or she came from, would be rewarded with riches and respect beyond their wildest dreams.
Today, our system is far less barbaric but equally rewarding for the athletes that push themselves to the limit and always go for the gold. Because sports are usually for the fittest and highly agile, most athletes start training young to make it into the big leagues by the time they turn 20. However, be it due to injuries or fame, fortune, and everything that goes with it, this particular profession can often be short-lived. While most people wait 50 years to retire, those competing in the world of sports often settle in for retirement shortly after they turn 30, and many at even younger ages.
Some athletes have stunned the world with their announcements to retire, leaving sports fans everywhere with their fingers crossed, hoping for a miraculous return (which has happened a few times!). Here are some legendary sports stars that made their way to the top and surprised many by going into early retirement.
1. Doug Baldwin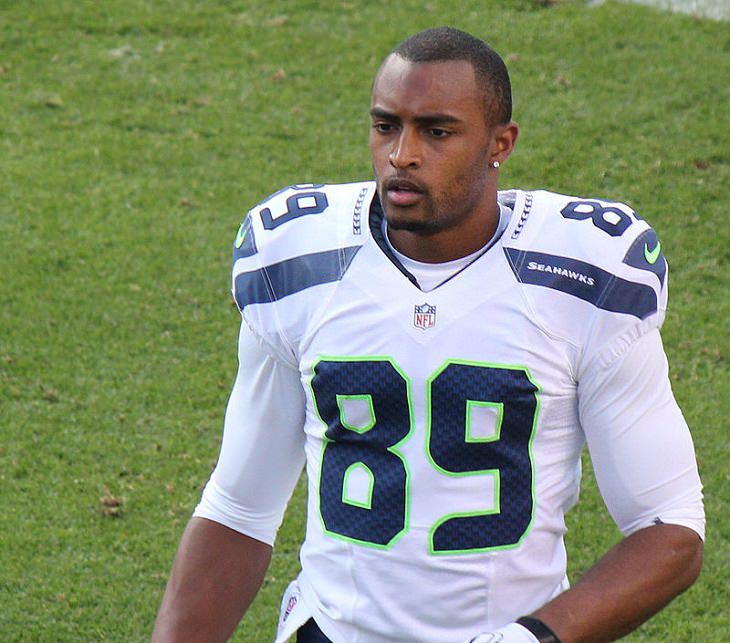 (By Jeffrey Beall, Wikimedia Commons)
Retired: At age 30, in 2019
Doug Baldwin is a former American football player who played in the football program at Stanford University before being signed as a free agent with the Seattle Seahawks. He was a major player in the Seahawks victory against the Broncos at Super Bowl XLVIII, in 2013, which marked the first time the Seahawks won the Super Bowl. In 2015, he earned the NFL title of receiving touchdowns leader. He was also selected to the NFL's Pro Bowl twice, in 2016 and 2017. After 8 years as a pro, an injury to his elbow early into the 2018 season resulted in his retirement shortly thereafter.
2. Sandy Koufax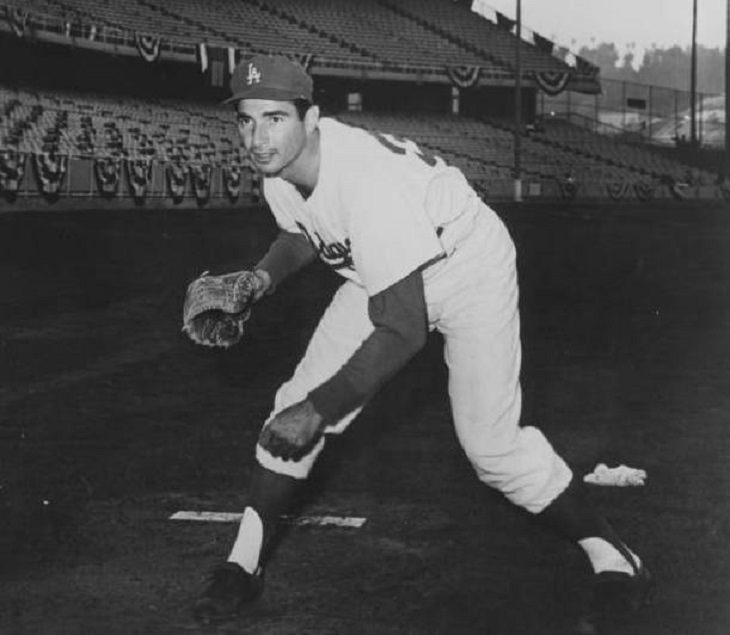 Retired: At age 30, in 1966
Sandy Koufax is a former American baseball player that made waves in Major League Baseball. He pitched for the Brooklyn/Los Angeles Dodgers for 12 seasons from 1955 to 1966. His final six seasons earned him true fame, and in 1963, he earned the title of the National League's MVP (Most Valued Player). In 1963, 1965, and 1966 respectively, Koufax was given the Cy Young Awarded, granted annually to the best pitchers in Major League Baseball. In 1966, he announced his retirement due to a worsening arthritic condition. 6 years later, he became the youngest baseball player ever inducted into the Baseball Hall of Fame.
3. Bjorn Borg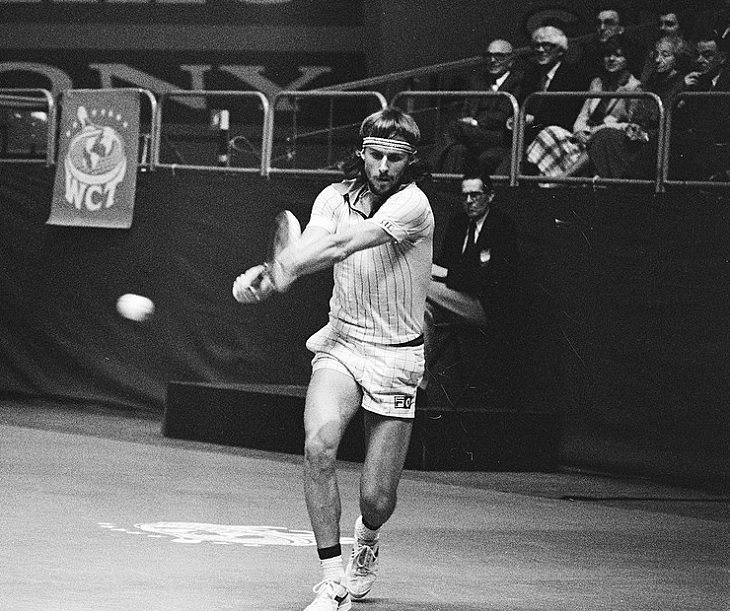 (By Rob Croes, Wikimedia Commons)
Retired: At age 26, in 1983
Bjorn Borg is a Swedish tennis player that ruled over the professional courts for a good 10 years. After 2 years on the amateur tour, a 16-year-old Borg went pro in 1973 and proceeded to earn 11 Grand Slam titles at both Wimbledon and the French Open. He also won 16 Grand Prix Super Series titles and was ranked by the Association of Tennis Professionals (ATP) as the World No.1 tennis player from 1977 to 1980. Though Borg was on the top of his game, the pressure caused him to "burnout" and in 1983, he announced his retirement. In 1991, he attempted a come-back but it was short-lived.
4. Brandon Roy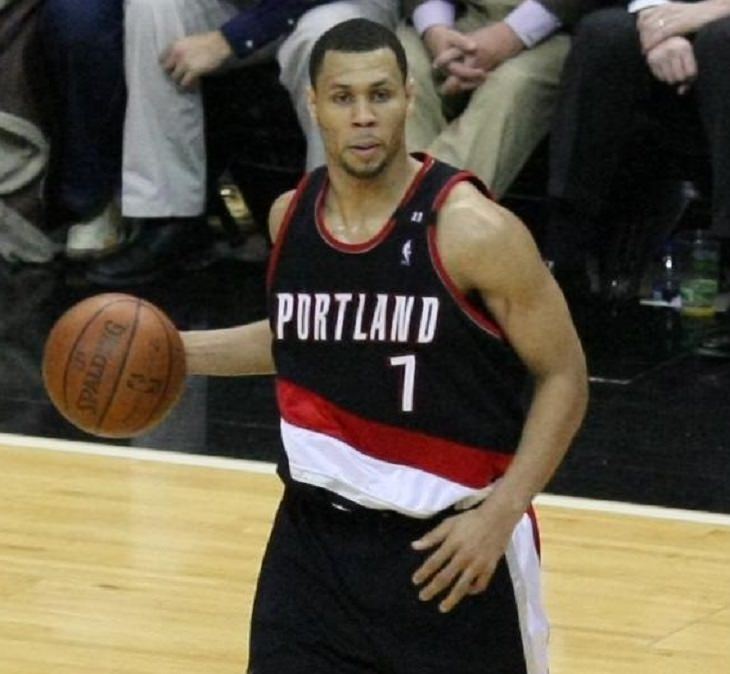 (By Keith Allison, Wikimedia Commons)
Retired: At age 29, in 2012
Brandon Roy was considered to be one of the best high school players in the State of Washington. Despite academic struggles, he went on to play for the University of Washington. After completing 4 years, he played for both the Portland Trail Blazers, from his home state, and the Minnesota Timberwolves. In his first season, he was awarded the NBA Rookie of the Year Award. By the end of his sixth season, he was a 3 time NBA All-Star. A degenerative knee condition forced him to announce his retirement in 2011, though he returned for a few games with the Timberwolves and officially retired only the following year. He now coaches basketball at the high school he attended in his early days.
5. Lorena Ochoa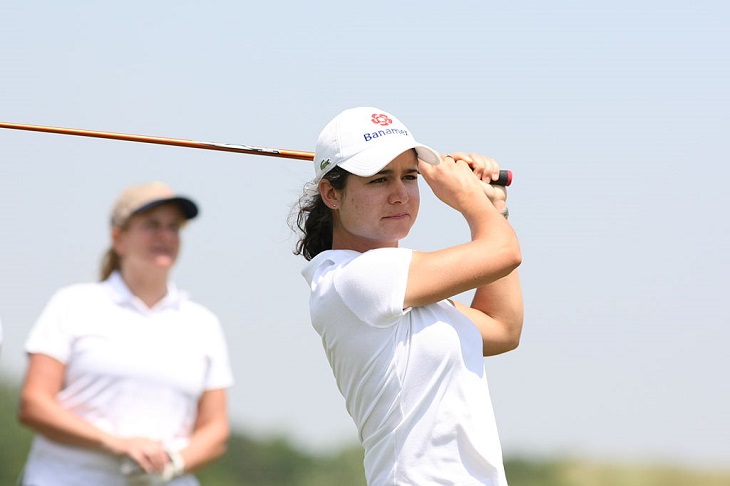 (Par Keith Allison, Wikimedia Commons)
Retired: At age 28, in 2010
Lorena Ochoa is a former professional golfer from Mexico who held a strong seven-year career on the American-based LPGA (Ladies Professional Golf Association) Tour, from 2003 to 2010. She was the highest-ranked female golfer in the LPGA Tours, a title she held from 2007 until her retirement and is the first Mexican golfer ever to be ranked No.1. She retired at the peak of her career in 2010, stating that she had always intended her sports career to be short. Largely considered the best Latin American female golfer in the world, she was inducted into the Golf Hall of Fame in 2017.
6. Barry Sanders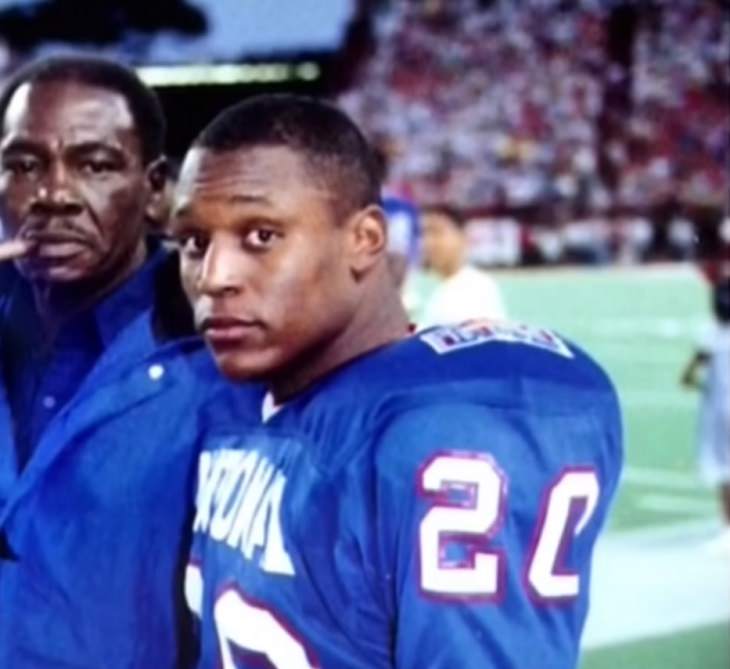 (Youtube)
Retired: At age 31, in 1998
Barry Sanders is a former American football player that was ranked by the NFL Network as the No.1 greatest player never to play at a Super Bowl. While he didn't play in the Super Bowl, his 10 years as a running back for the Detroit Lions did see him in 10 Pro Bowl games and earned him the title of the NFL rushing yards leader on 4 separate years. In 1997, he was named the NFL's Most Valued Player. At this, the peak of his career, Sanders truly shocked the world by announcing his retirement, stating that he needed time to sort through his feelings. He is still considered by many to be the greatest running back ever.
7. Michael Jordon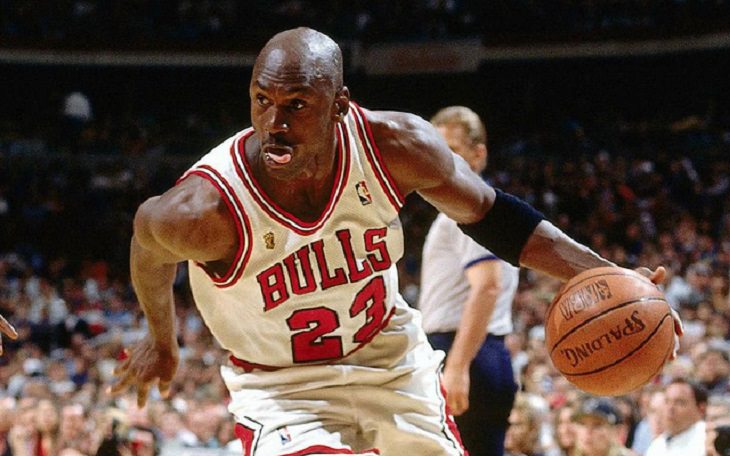 (Flickr)
Retired: At age 30, in 1993
NBA All-Star and one of the most famous names in professional basketball, Michael Jordon was one of those miraculous returns. Nonetheless, in 1993, when he made the announcement that he would no longer be playing basketball, it caught many off guard. He had just earned the titles of NBA Champion and NBA Finals Most Valued Player 3 years in a row, among many others. After his father's passing, he wanted to pursue a career in professional baseball, as his father had aspired for him. His hiatus lasted for 18 months, and in 1995, he used two words to announce his official return to basketball: "I'm Back".
If you enjoyed this article, share it with other sports lovers!