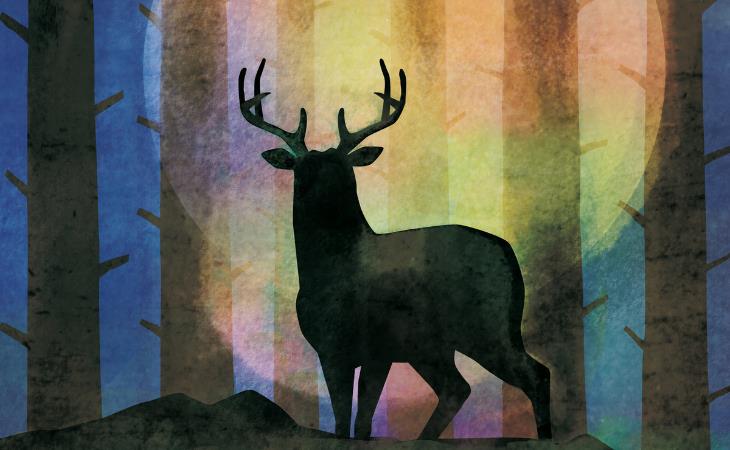 An old and mischievous stag bellows and stamps his foot with such ferocity that his herd quakes in fear. However, he admits to a fawn that while he bellows and intimidates, he flees immediately the moment he sees a hound.
What can adults learn from it?
Insecure people can boast about their nonexistent qualities to put others down. However, they likely do so because they are worried about being discovered as hollow inside.
2. The Fir Tree and the Bramble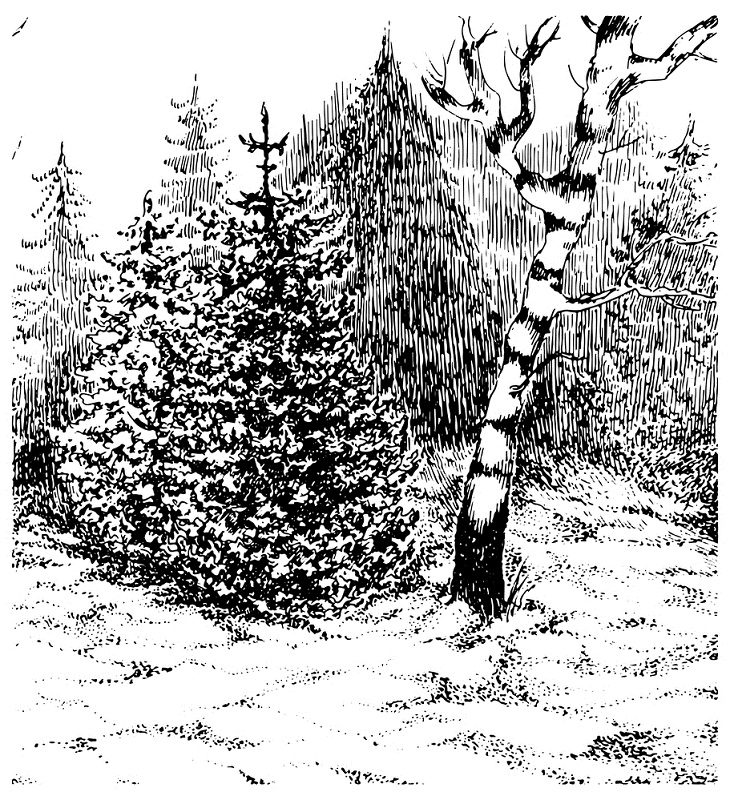 A boastful fir tree proclaims to the bramble that his existence is inconsequential while he is important and used for building houses. The bramble quietly says that when men come to chop you down, you will desperately wish you were a bramble.
What can adults learn from it?
While there's nothing wrong in striving to earn more money, beyond a decent income, having additional money may cause more worries than yield pleasures. Because you are likely to be burdened with constant concerns about investments, insuring all you have, and trying to keep up with your fellow men. Moreover, being boastful about your status may cause you to be "chopped down" by jealous people in your circle.
3. The Cock and the Jewel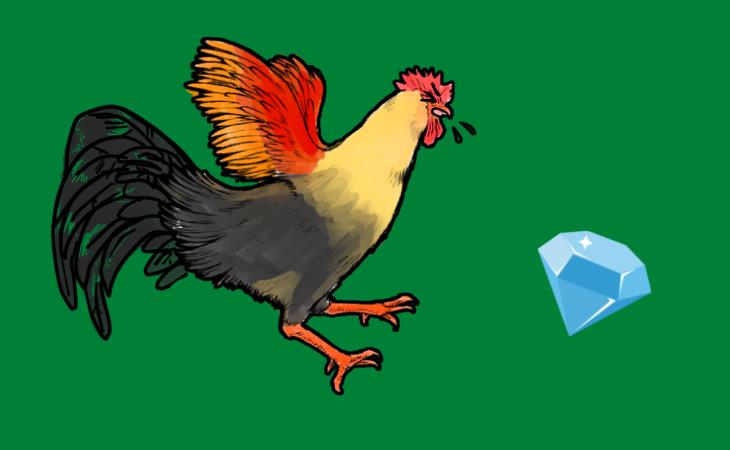 While trying to find something to eat for himself and his family, a cock comes across a priceless jewel that had been lost by its owner. However, the cock tosses it aside, saying that he would rather have a grain of barley before all the jewels in the world.
What can adults learn from it?
All of us have gifts: perhaps kindness, artistic ability, honesty, or industriousness. However, those gifts will not be appreciated by everyone and should hence be shared only with those who can genuinely value them.
4. The Rose and the Amaranth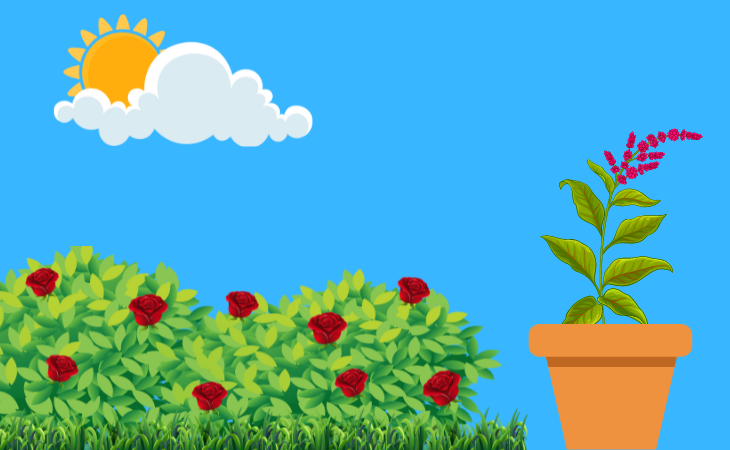 A rose bush and an amaranth plant blossomed side by side in a garden. The amaranth envied the rose's beauty and would always praise him. One day, the rose said it would rather have the immortal life of the amaranth than be cruelly plucked from its stem or wither away and die.
What can adults learn from it?
Many of us tend to be enamored by the flashy lifestyles of some people in our social circle. In this age of social media, where people like flaunting their successes for everyone to see, you can't really fault someone for thinking: "How I wish I had the same life!". However, everyone has to live with their own share of problems, which we may not be aware of. For example, the happy couple on your Facebook friend list you see frequently going on vacations may actually be masking some other pain or dealing with other conflicts that are causing them regular distress. Therefore, we should learn to be content with what we have.
5. The Fox and the Hedgehog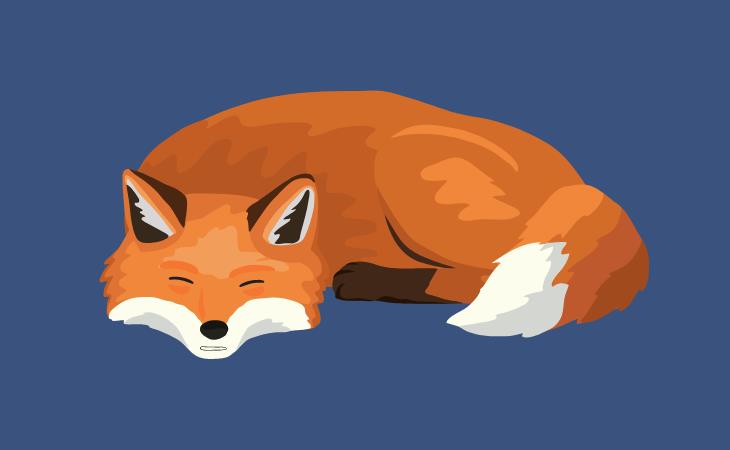 While trying to swim across a river, a fox gets badly injured. As he rests on the banks, a swarm of blood-sucking flies settles on him. The exhausted fox lies quietly and doesn't run away from them. A hedgehog notices this and offers to remove the flies from him. But the fox refuses, saying; "If you drive them away, another greedy swarm will come and take the little blood I have left."
What can adults learn from it?
Sometimes, we get stuck in a dire situation from which we can't run away. In fact, trying to escape from that situation may invite further trouble upon us. In such cases, it's better to bear the momentary pain and allow it to pass. Because running away from it might be much riskier.
6. The Dog and His Master's Dinner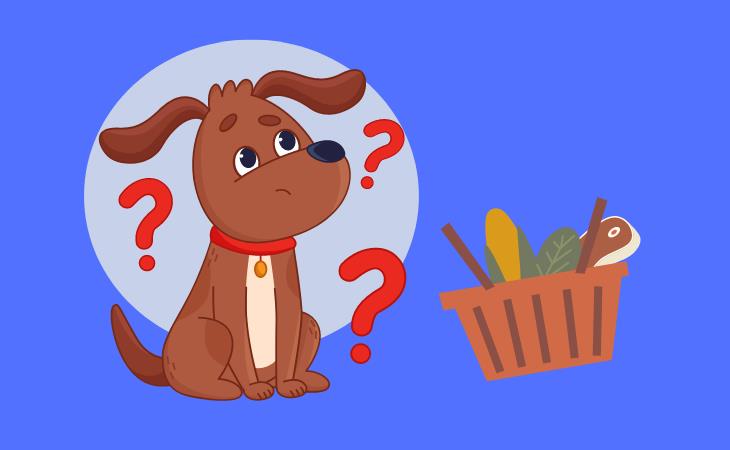 A dog used to carry his master's dinner basket to him every evening. The other dogs of the neighborhood would see him and would try and steal the basket from him. But the faithful dog would evade them smartly. One day, all the dogs in the neighborhood followed him. At first, the faithful dog tried to run away from them, but as they gained on him, he stopped and began arguing with them.
Fed up with the endless bickering, the dog eventually relented. He seized the best piece of chicken in the basket and left the rest for the others to enjoy.
What can adults learn from it?
While the message of this story is simple enough - to not stop to argue with temptation - it's often lost on us. Think back to the amount of time and effort you've unnecessarily wasted arguing with some stranger. This is more relevant in today's times, where we often squabble with random strangers on the Internet, only to end up getting frustrated and realizing we have wasted away our precious time and missed out on something important. Is it really worth it?
7. The Astrologer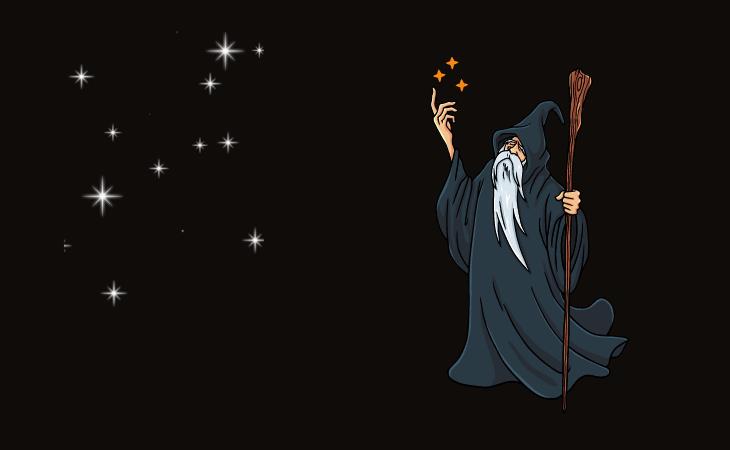 An astrologer, who believed he could read the future, often spent his time at night gazing at the sky. One night, as he was looking intently at the stars, he fell into a hole full of mud and water. His cries for help were heard by the villagers who pulled him out and told him to pay more attention to what is right in front of his feet.
What can adults learn from it?
We mustn't lose sight of our present by focusing too much on what might happen in the future – maybe about a health concern or anxiousness about our children's future. This is a trap that many of us tend to fall into from time to time. Some concerns cause us to become so obsessed with what lies ahead that we mess up our present instead of devoting all our attention to it.
8. The Seller of Images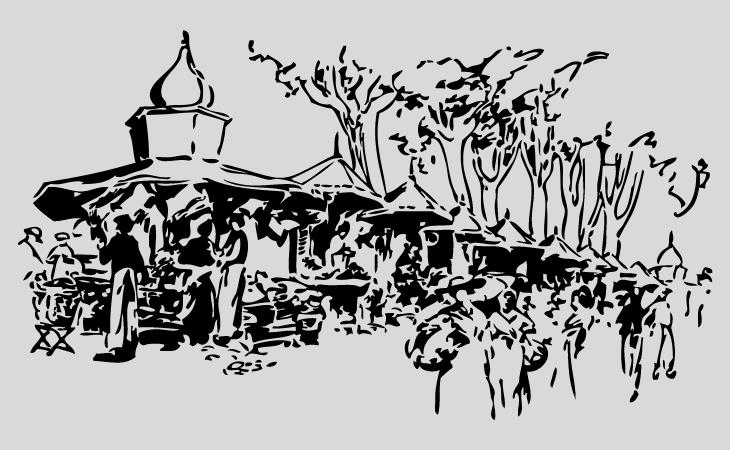 A man bade a wooden image of the god Mercury and went to the market to sell it. However, no one paid any attention to it. Then, he started claiming loudly that the one who buys the image will be showered with riches and great fortune by Mercury. People confronted him, asking him why he wanted to sell the image when he may himself enjoy the good things it offered. The seller replied: "He brings gain, it is true, but he takes his time about it; whereas I want money at once."
What can adults learn from it?
Lying for short-term or immediate gain might not feel like much of a big issue. But sometimes that lie can land us in such a big mess that we have to cover it up with more lies and keep expanding on it. Such situations never end well, do they?
9. The Two Bags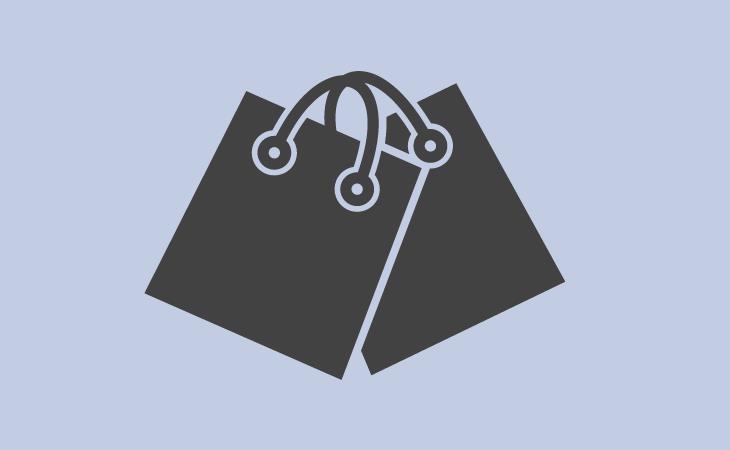 According to an ancient legend, every man is born with two bags. The first one, which he hangs from his shoulder towards his front, contains the faults of his kith and kin, his neighbor, and other people who are around him. The second one, which he hangs from his back, is filled with his faults and misdeeds. Thus, men do not see their own faults but are quick to see the faults of the people around them.
What can adults learn from it?
All of us commit mistakes and have faults. However, very rarely do we tend to look inwards and rectify our follies. Instead, we are quick to judge others and blame them for any mistakes they make. Focusing on the bag containing our faults and addressing them will help us more in the long run.
10. The Man and the Satyr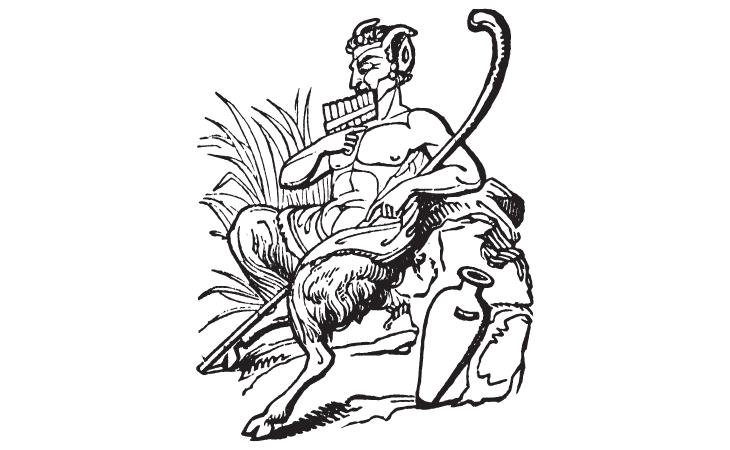 A man once befriended a satyr (a class of drunken woodland gods in Greek mythology), and the two soon became inseparable pals. One winter evening, the satyr saw the man blow on his fingers. The man said he did this to warm his fingers. Later that night, the man began to blow into his bowl of hot porridge to cool it down.
This perplexed the satyr, and he immediately made for the door, saying, "A man who blows hot and cold in the same breath cannot be friends with me!"
What can adults learn from it?
What this story means to imply is that someone who talks for both sides shouldn't be trusted by either. In other words, always be true and consistent with your beliefs rather than constantly changing them. It makes one look insincere and causes people to lose trust in them.
11. The Boy and the Nettles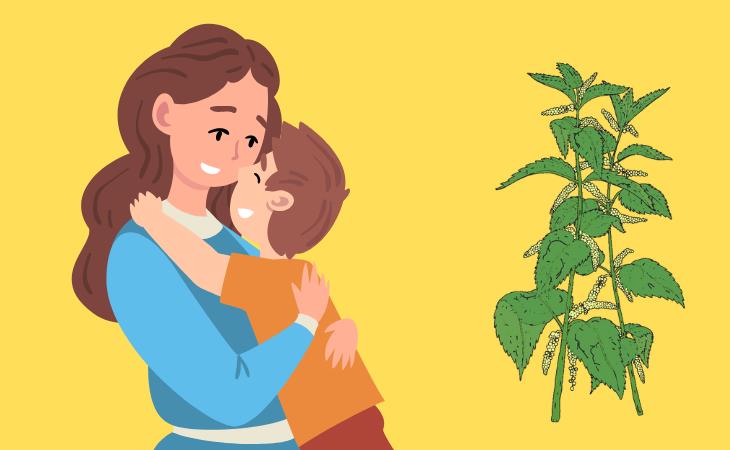 A boy, stung by a nettle leaf, ran home crying to his mother, requesting her to blow on the hurt and kiss it. The wise mother first comforted him, then said that the nettle had stung him because he had brushed it. "The next time you come near a nettle, grasp it quickly and firmly, and it will be as soft as silk," she added.
What can adults learn from it?
When faced with a difficult challenge, it's better to face it head-on. Go all out at it without holding anything back instead of being intimidated by it. If you take the latter route, chances are you are likely to be "stung". Sounds clichéd, maybe, but you'd be surprised how such a simple lesson can make a big difference when you are in a similar situation.
12. The Leap at Rhodes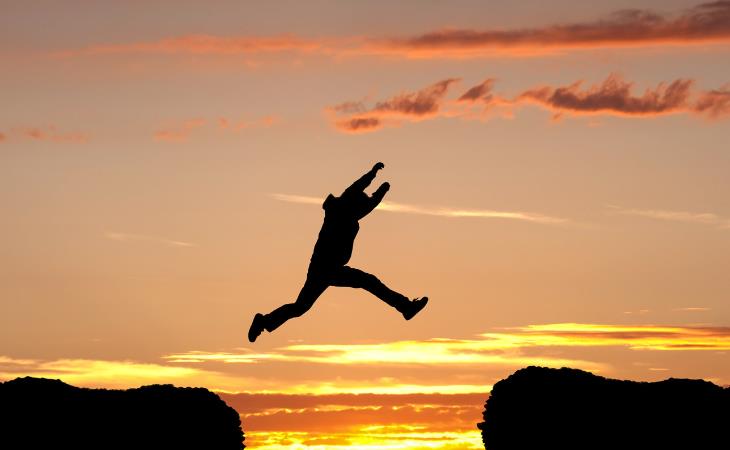 A man who visited foreign lands boasted about the great adventures he had upon returning home. He got so carried away that he told everyone he had made a giant leap in a city called Rhodes. "That leap was so great, that no other man could match it," he proclaimed. When people doubted him, he said many people in Rhodes had seen him do it and could vouch for it.
However, the people scoffed at him. "There's no need for witnesses," said one of the hearers, "Consider this city as Rhodes and show us how far you can jump."
What can adults learn from it?
"Actions speak louder than words" is what immediately comes to mind when you read this story. It's never a good idea to boast about things you haven't done to get attention. Another way to look at this story is that even if you have achieved something remarkable, or want to commit a good deed, don't do it just to get appreciation and a little bit of fame. Be a light for others, not a show-off for yourself.
Share this post with your friends and family...