Thanksgiving is the ultimate family holiday. And like any family celebration, Thanksgiving is a loud but lovely feast where everyone, big or small, is seated at the table and makes their own contribution, be it a delicious dish, a terrible but funny joke, or just a sincere "thank you". And such is the spirit of this holiday as well - funny, heartfelt, and always grateful. In this collection of varied quotes, we tried to encompass the spirit of this lovely holiday, so that even if you won't be able to join the Thanksgiving family dinner this year, you could reminisce and remind you how blessed we all are to share this holiday with the ones we love if only in our thoughts this year!
1. "Thanksgiving Day is a jewel, to set in the hearts of honest men; but be careful that you do not take the day, and leave out the gratitude."- E.P. Powell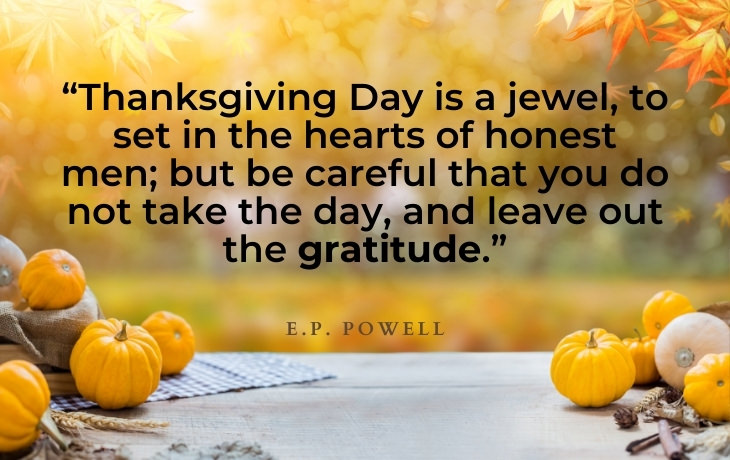 2. "Drink and be thankful to the host! What seems insignificant when you have it, is important when you need it." - Franz Grillparzer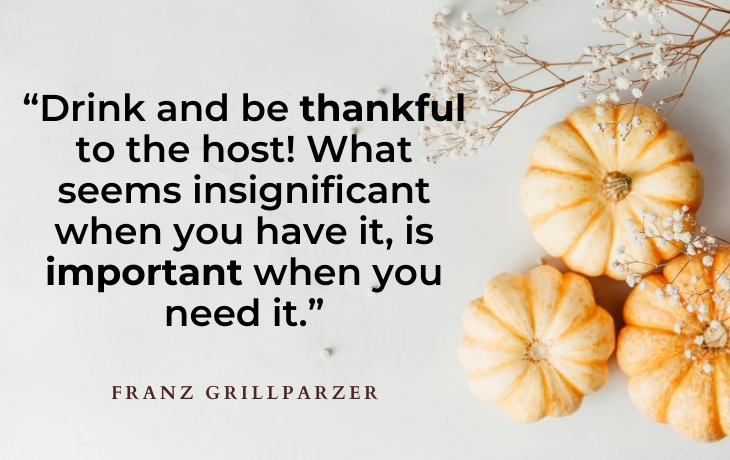 3. "An optimist is a person who starts a new diet on Thanksgiving Day." - Irv Kupcinet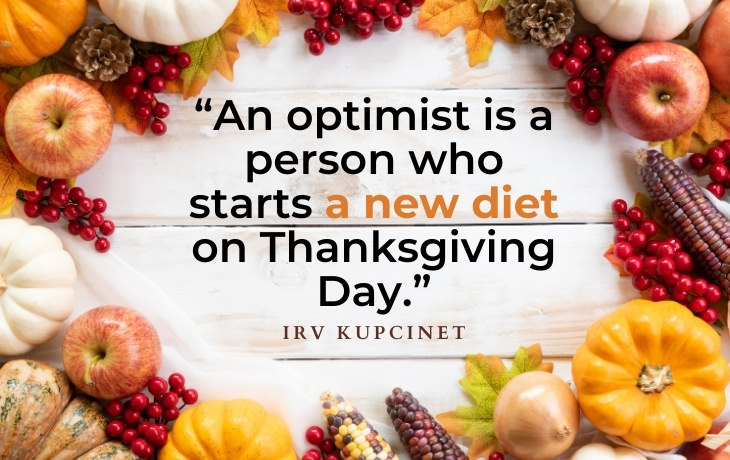 4. "Reflect upon your present blessings, of which every man has plenty; not on your past misfortunes, of which all men have some." - Charles Dickens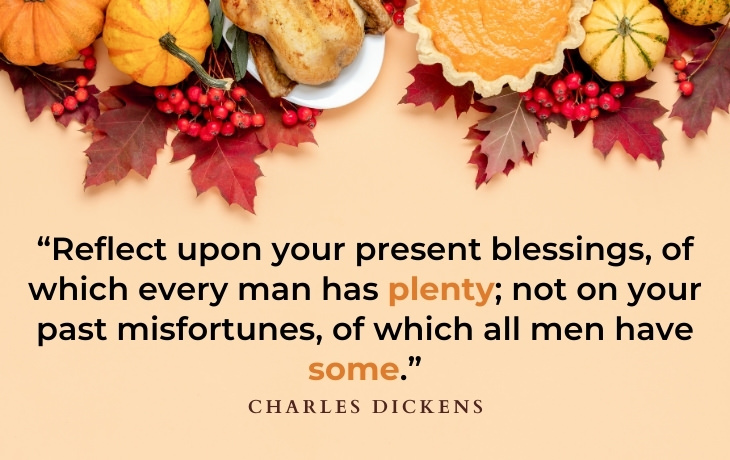 5. "Give thanks not just on Thanksgiving Day, but every day of your life. Appreciate and never take for granted all that you have." - Catherine Pulsifer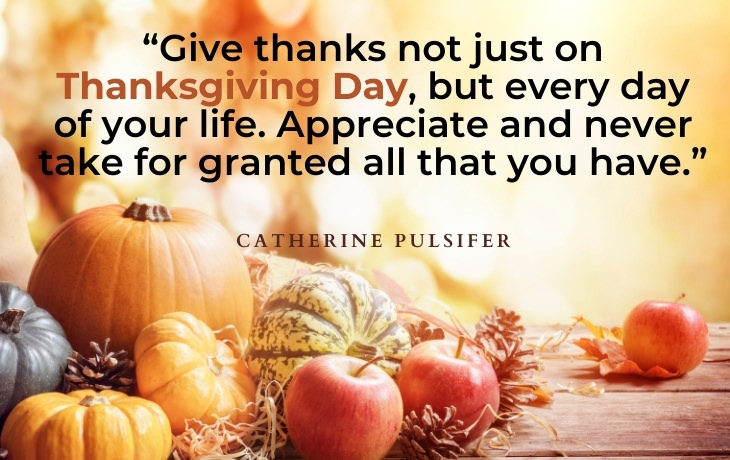 6. "You can tell you ate too much for Thanksgiving when you have to let your bathrobe out." - Jay Leno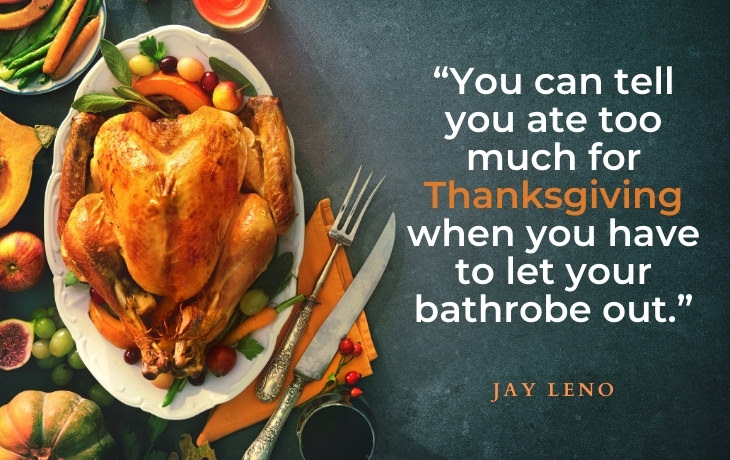 7. "Good mashed potato is one of the great luxuries of life." - Lindsey Bareham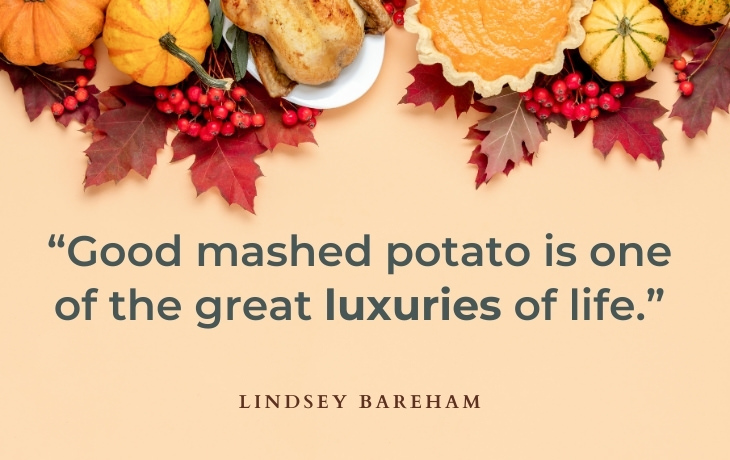 8. "I love Thanksgiving because it is a holiday centered around food and family, two things that are of utmost importance to me." - Marcus Samuelsson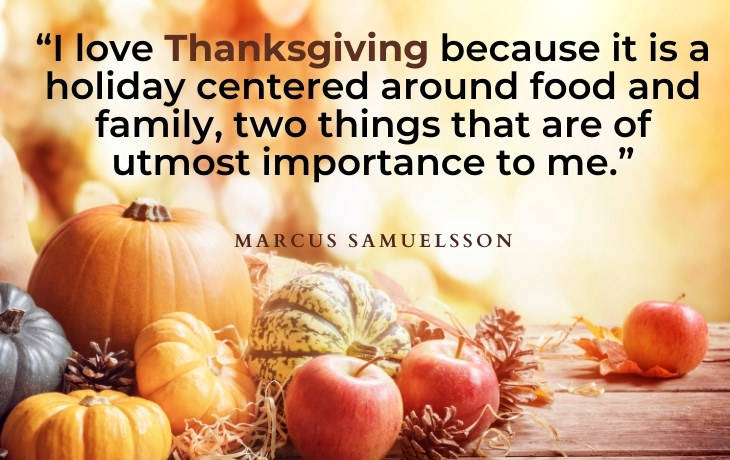 9. "Gratitude is the inward feeling of kindness received. Thankfulness is the natural impulse to express that feeling. Thanksgiving is the following of that impulse." - Henry Van Dyke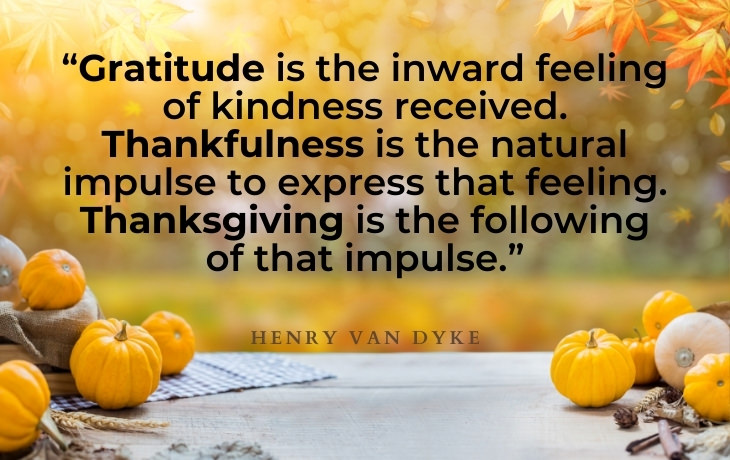 10. "I suppose I will die never knowing what pumpkin pie tastes like when you have room for it." - Robert Brault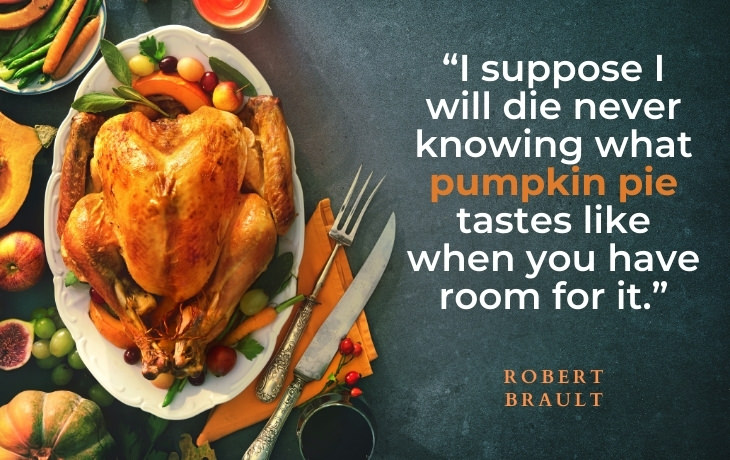 11. "I come from a family where gravy is considered a beverage." - Erma Bombeck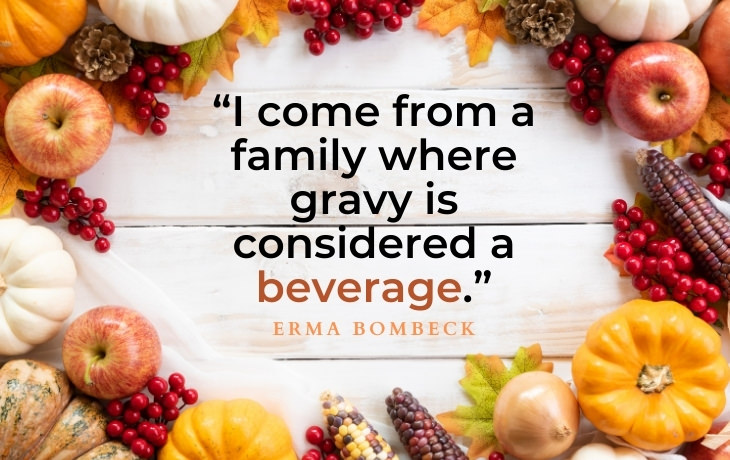 12. And lastly, a poem:
May your stuffing be tasty.
May your turkey be plump.
May your potatoes and gravy have nary a lump.
May your yams be delicious and your pies take the prize,
and may your Thanksgiving dinner stay off your thighs!
(Anonymous)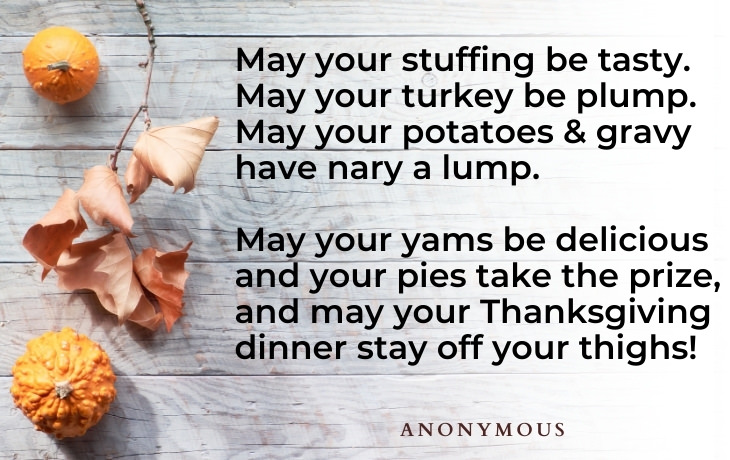 Share these holiday quotes with family and friends!