If, after trying these broccoli bites, the kiddos are still convinced that broccoli is beyond them, try serving them this soup. The melted cheddar crust will do a good job in convincing them that this is, in fact, the best veggie ever.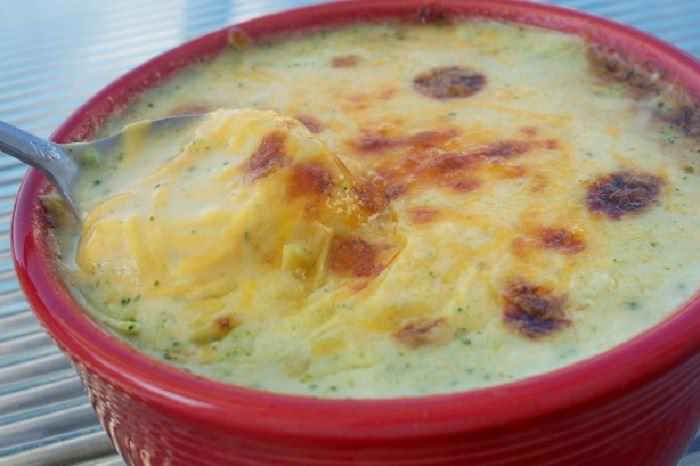 Method of preparing the soup:
Sauté the broccoli stems (keep florets aside) and onion in 3 tbsp butter for 5 minutes. Add garlic and tarragon, stir well, add the stock and bring to a boil.

Simmer uncovered for 15 minutes, add the cream and lower the flame. In a small bowl combine the remaining 3 tbsp butter with the flour and add the mix to the pot.

Add the broccoli florets, cook 5 minutes and remove from heat.

To serve, pour the soup into a bowl while still steaming hot and sprinkle the cheddar on top. Let it melt and serve.
Source: Food.com