Check out the video below to see how it's done, and then read on for more essential information.
Foolproof Rib Roast
Serves 6
Prep Time: 5 minutes
Total Time: 5 hours 5 minutes

Ingredients
1 5-pound standing beef rib roast

2 teaspoons salt

1 teaspoon ground black pepper

1 teaspoon garlic powder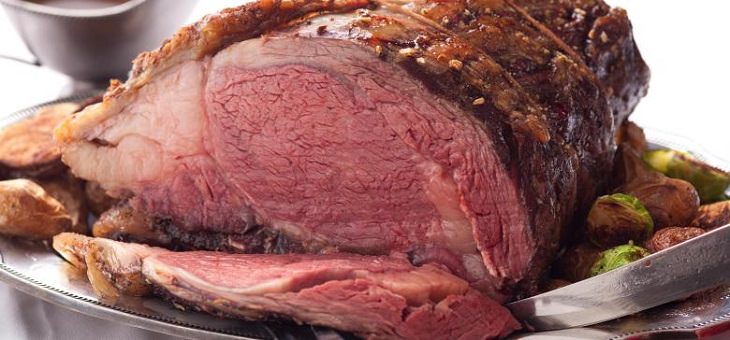 Method
1. Allow the beef rib roast to stand at room temperature for around 1 hour.
2. Preheat your oven to 375 °F (190 °C). Add the salt, pepper, and garlic powder into a small cup. Place the rib roast on a rack in a roasting pan so that the fatty side is facing up and the rib side is on the bottom. Rub the seasoning onto the roast.
3. Cook for one hour in the preheated oven. Turn off the oven and leave the meat inside - do not open the door! Leave it in there for 3 hours. 30 to 40 minutes before serving, turn the oven back on to the aforementioned temperature to reheat the roast. The internal temperature of the meat should be around 145 °F (62 °C).
4. Remove from the oven, let rest for 10 minutes and then serve.
So the smart trick here is to bake the roast for an hour, turn the oven off and keep it closed. Letting the meat cool in temperature in conjunction with the oven for 3 hours, then warming it back up for 30 minutes before serving guarantees a tender piece of meat that's done, but not overcooked. Perfect!

Source: tiphero
Cover image courtesy of Depositphotos